The site uses cookies to help show you the most up-to-date information. By continuing to use the site, you consent to the use of your Metadata and cookies. Cookie policy
Festivities held to mark the dedication day of the Cathedral of the Trinity in Paris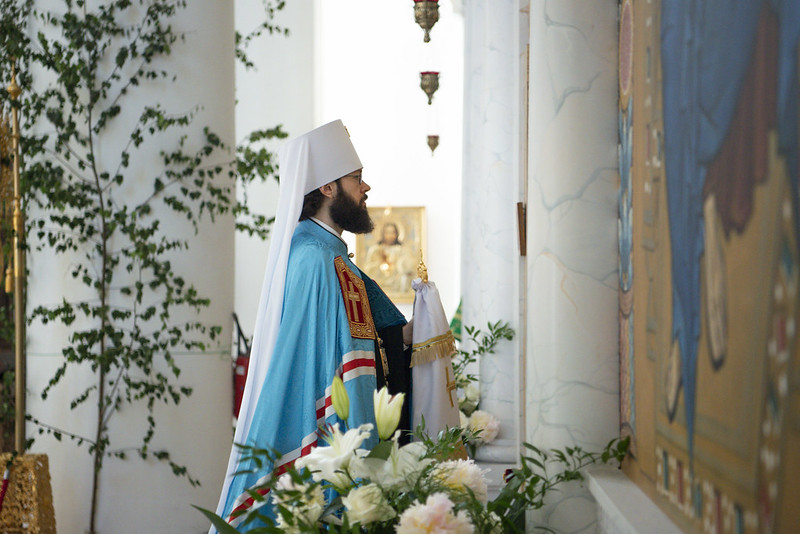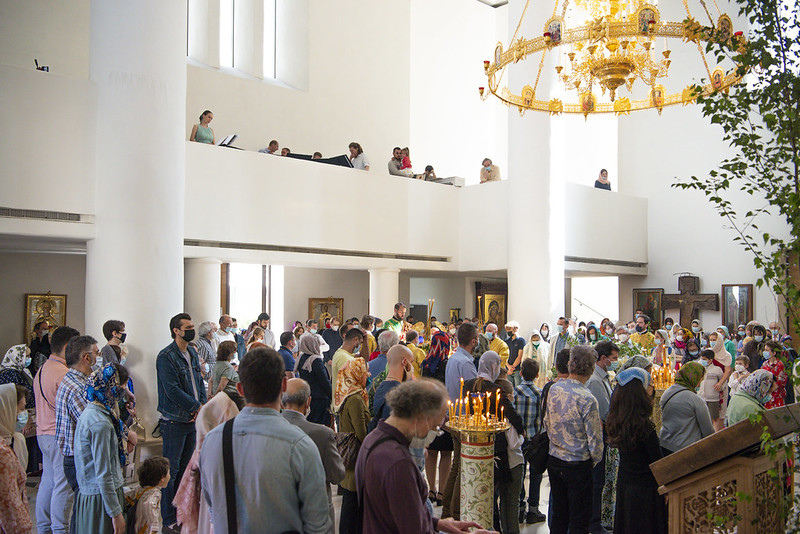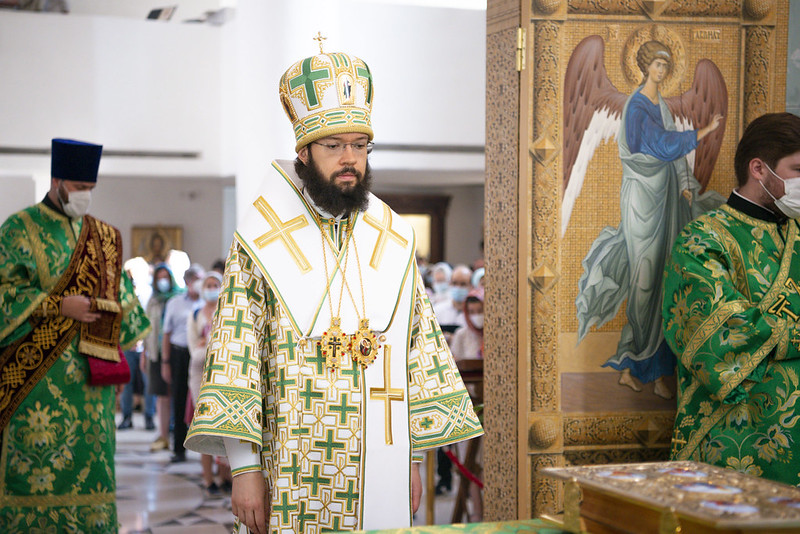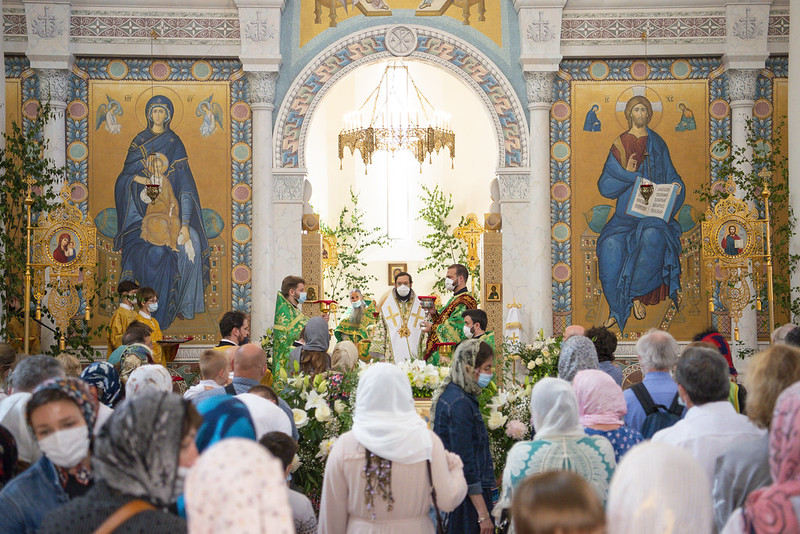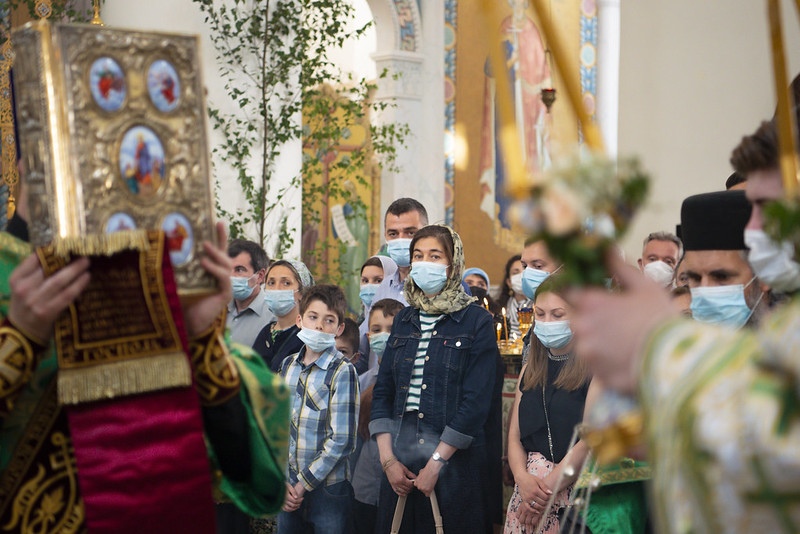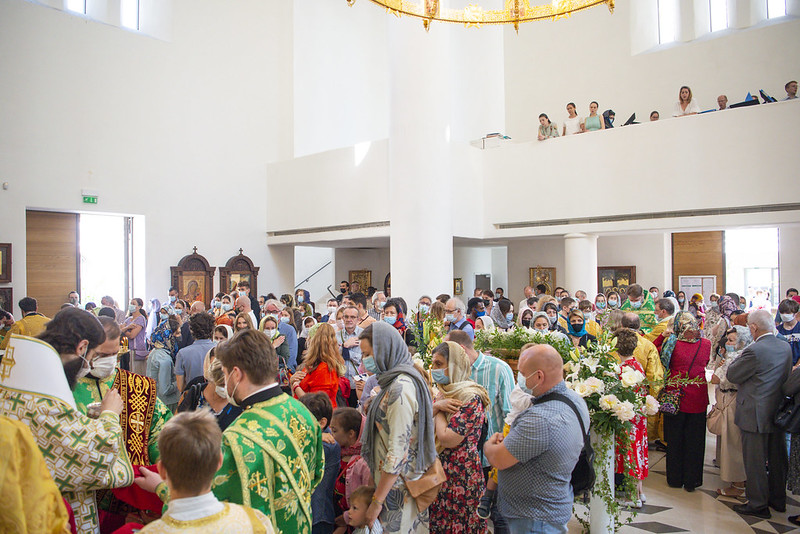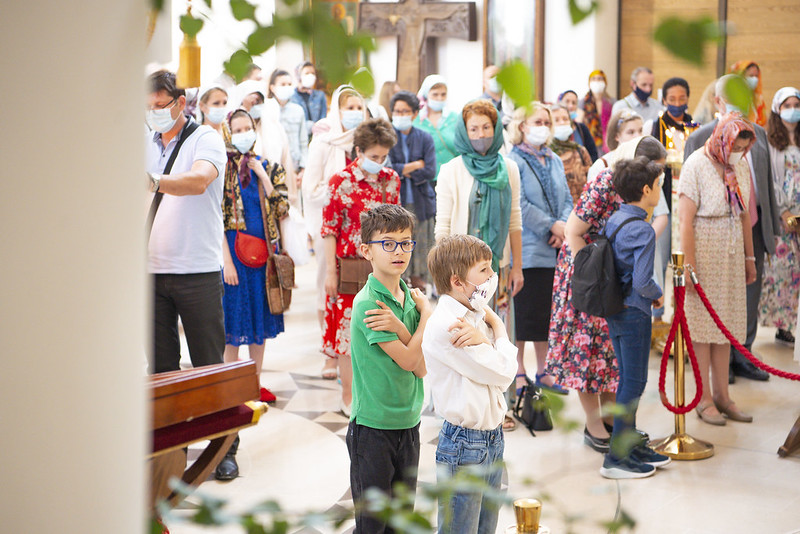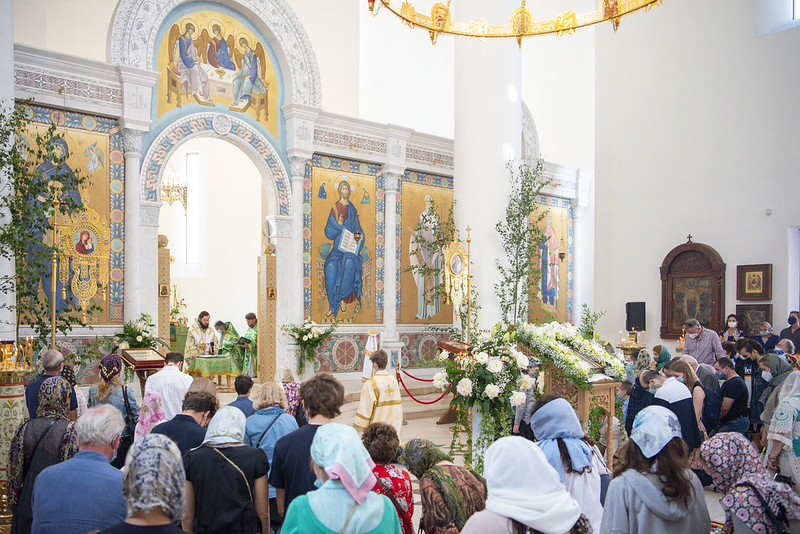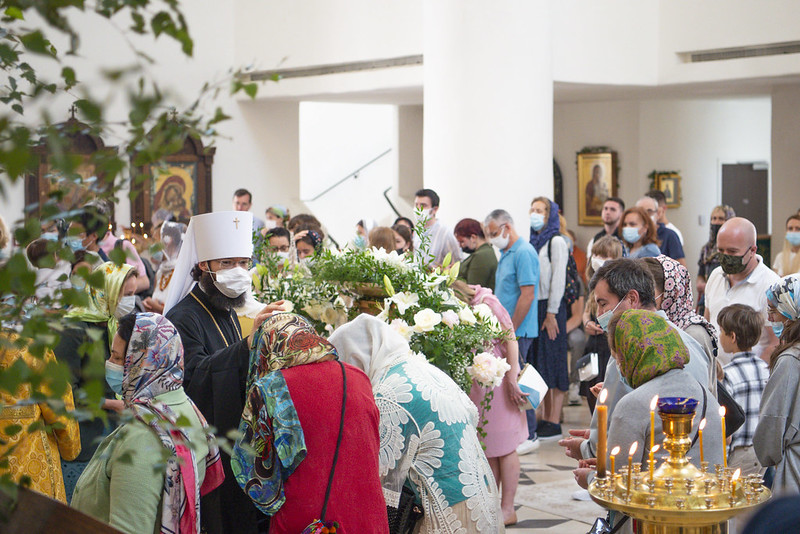 On June 20, 2021, the Day of the Most Holy Trinity (Pentecost), festivities took place in Paris on the occasion of the dedication day of the Cathedral Church dedicated to the Most Holy Trinity on Branley Embankment. The dedication day festivities and the festive Divine Liturgy in the church were presided over by Metropolitan Anthony of Chersonesus and Western Europe.
Rev. Maxim Politov, secretary of the Chersonesus diocesan administration; Rev. Ioann Dimitrov; Hieromonk Silouan (Blanchon) of the Monastery of the Elevation of the Cross in Roveredo (Switzerland); Protodeacon Nikolay Rebinder; and Deacon Daniel Naberezhny con-celebrated.
Worshiping in the church were the clergy of the cathedral, who had celebrated the early Divine Liturgy established as a measure to prevent a mass gathering of the faithful in the church during the pandemic.
The festive Liturgy was celebrated in Church Slavonic and French. The hymns were sung by the cathedral choir conducted by Ms. M. Politova.
After the prayer behind the ambo, the archpastor, clergy and parishioners celebrated Vespers with kneeling prayers and the office of praise at the icon of the Most Holy Trinity, after which the Patriarchal Exarch addressed himself to the congregation with a homily.
In his archpastoral homily Metropolitan Anthony greeted the clergy, parishioners and guests of the cathedral, congratulating them on the dedication feast and spoke about the theological meaning of Holy Pentecost.
DECR Communication Service
with reference to the website of the Diocese of Chersonesus