The site uses cookies to help show you the most up-to-date information. By continuing to use the site, you consent to the use of your Metadata and cookies. Cookie policy
Metropolitan Elijah of Beirut met with a representative of the Russian Orthodox Church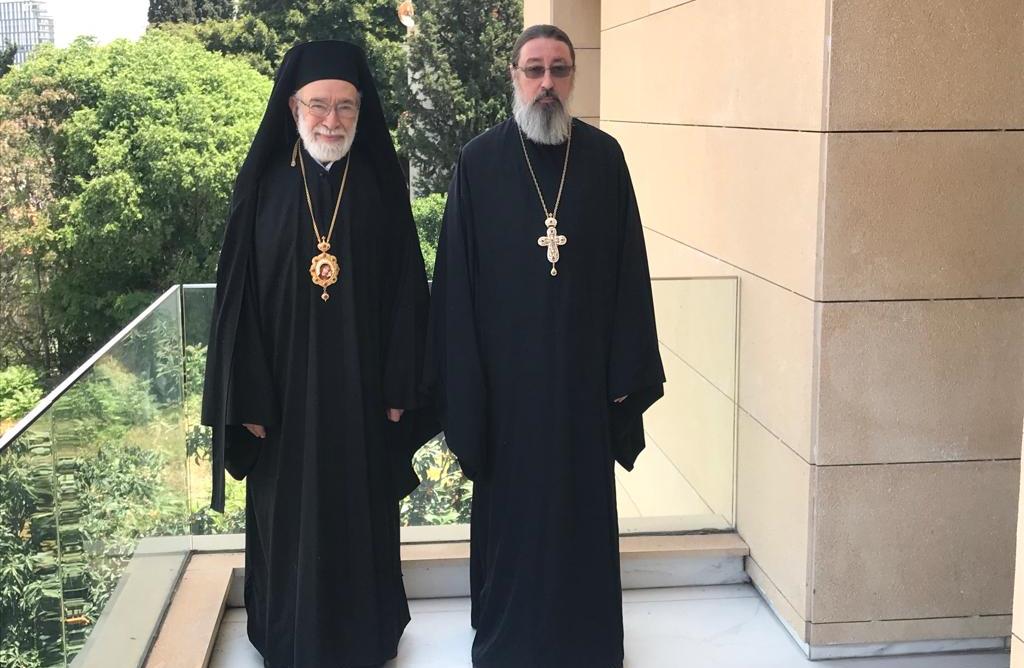 DECR Communication service, 07.05.2023.

On May 5, Metropolitan Elijah of Beirut (Antiochian Orthodox Church) received the representative of the Russian Orthodox Church, Archimandrite Philip (Vasiltsev), at his residence in Ashrafieh, an Orthodox neighborhood of Beirut.

During the lengthy conversation, various issues on the agenda of inter-Orthodox dialogue were discussed. Vladyka Elijah shared memories of his years of study at St. Vladimir's Seminary in Crestwood, USA, and of his Russian theological teachers.

During the meeting Archimandrite Philip, in particular, spoke about the persecution of the Ukrainian Orthodox Church.

He congratulated Metropolitan Elijah on the ongoing celebration of Pascha and presented him with commemorative gifts. Then Archimandrite Philip and the regent of the Russian Orthodox Church in Beirut E. Baranova sang Paschal hymns and Mnogaya leta songs.

According to the website of the Metochion, the priestly choir of the Beirut Metropolitan Church, in turn, sang Easter hymns in Arabic.

The meeting was attended by D. A. Zelenin, the warden of the Diocese, and I. N. Yasinsky, a [local] parishioner.