The site uses cookies to help show you the most up-to-date information. By continuing to use the site, you consent to the use of your Metadata and cookies. Cookie policy
French schoolchildren take a tour of the Church of All Saints in Strasbourg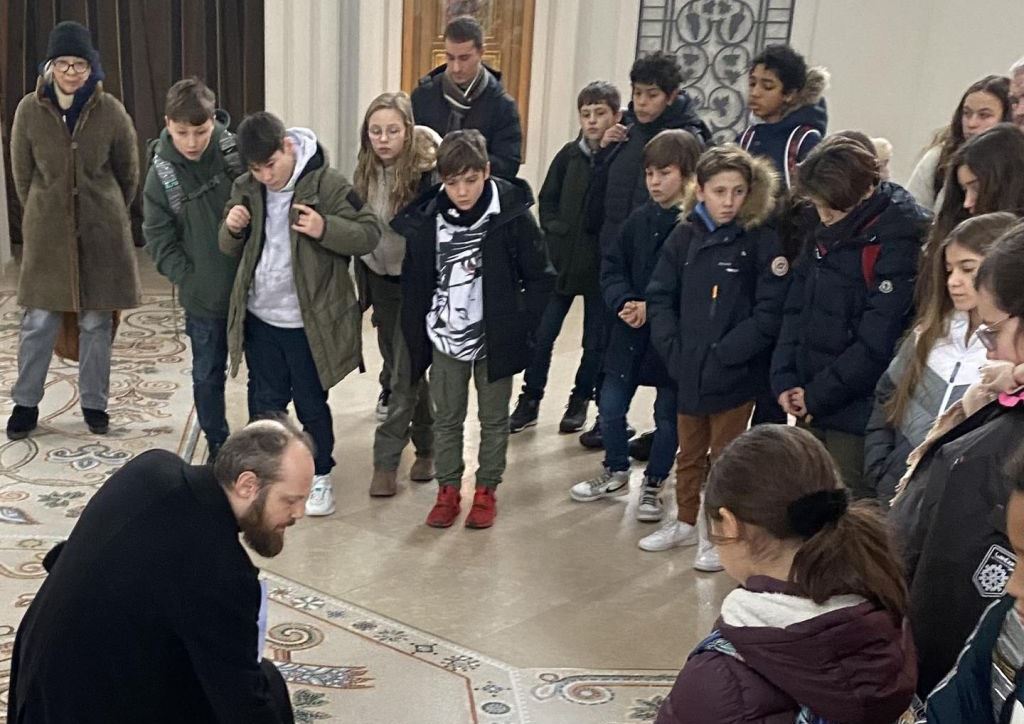 DECR Communication Service, 01.02.2023.
On January 26, a group of school students of different ages fr om the local college Notre-Dame de Sion visited the Moscow Patriarchate's Church of All Saints in Strasbourg. Schoolchildren are being introduced to different religions and they came to the church together with their teachers to learn more about Orthodoxy and the Orthodox Church.
Archimandrite Philip (Ryabykh), rector of the church, gave them a tour in French. After seeing a short film about the construction of the Church of All Saints in Strasbourg, they went inside the church wh ere the clergyman told them about the architecture of Orthodox churches, Orthodox icons and Orthodox divine services, website of the parish reports.
Schoolchildren were particularly interested in a censer for kindling incense and its using in churches. Also, they visited a baptistery where they were told about the Sacrament of Baptism and the service of the Blessing of the Waters. All children took pictures of the interior of the church.