The site uses cookies to help show you the most up-to-date information. By continuing to use the site, you consent to the use of your Metadata and cookies. Cookie policy
Representatives of Youth Departments of CICC Member Churches meet in Moscow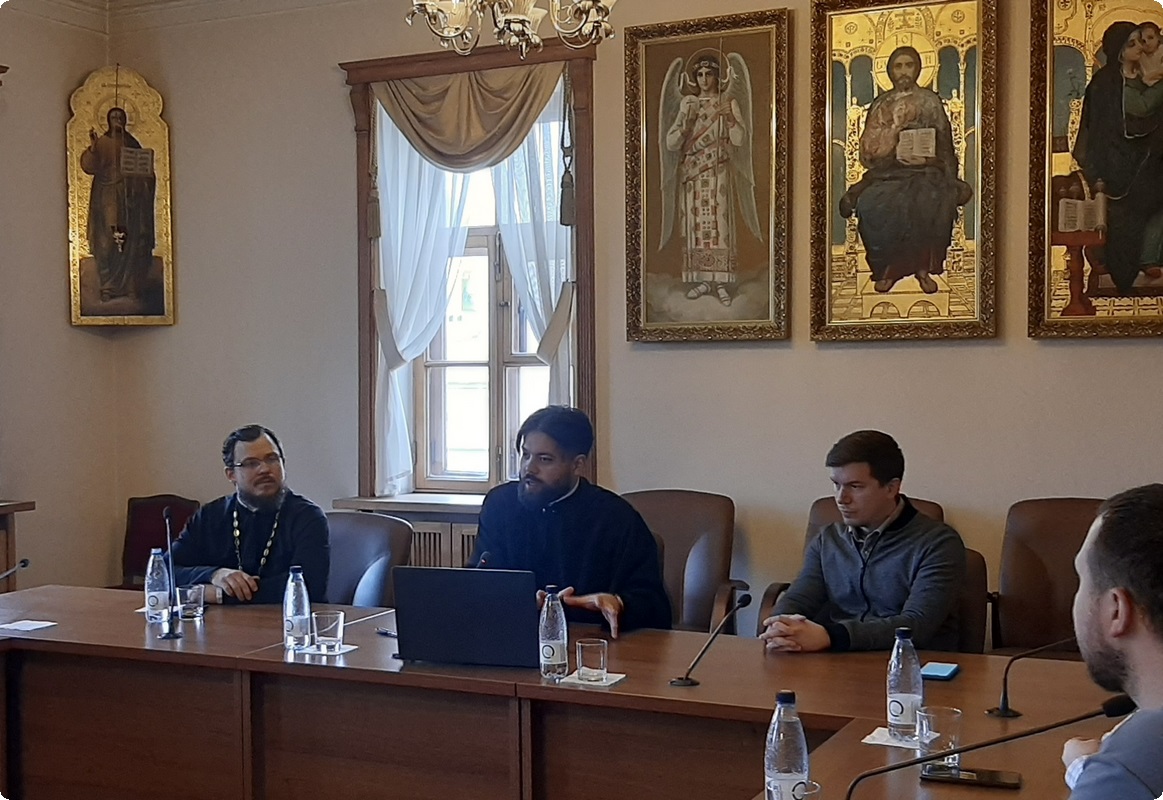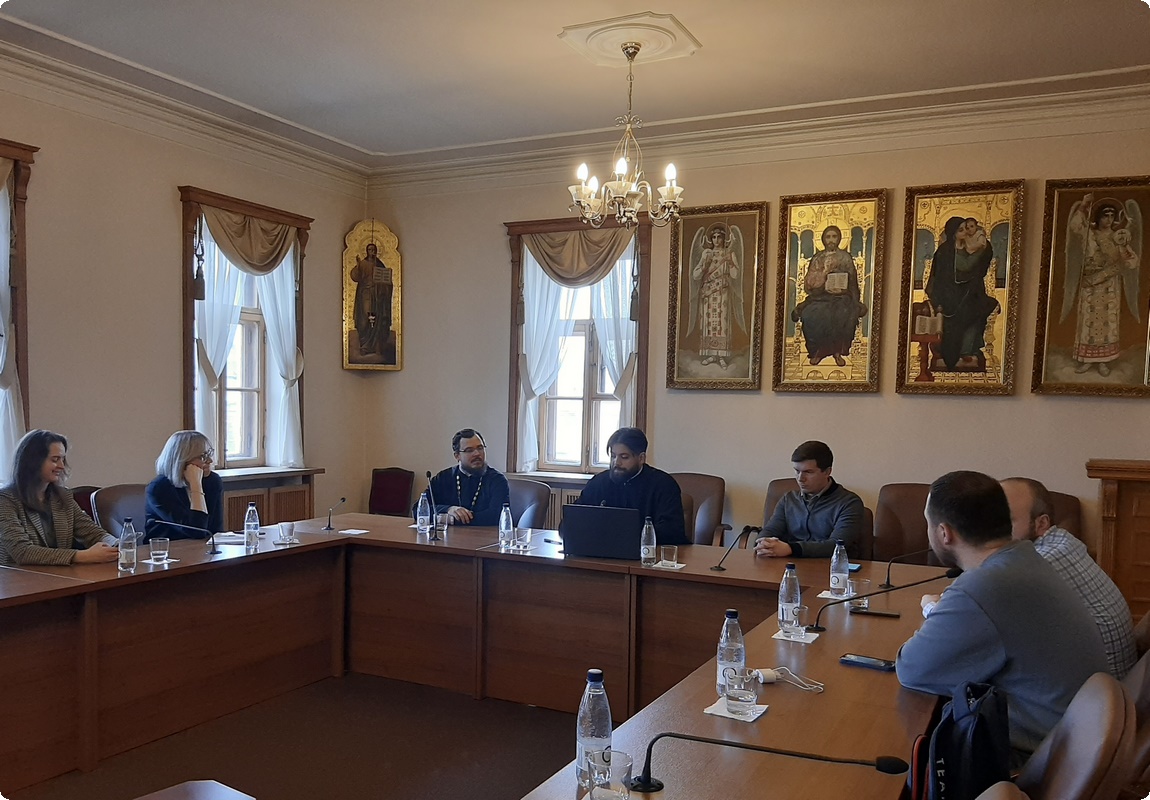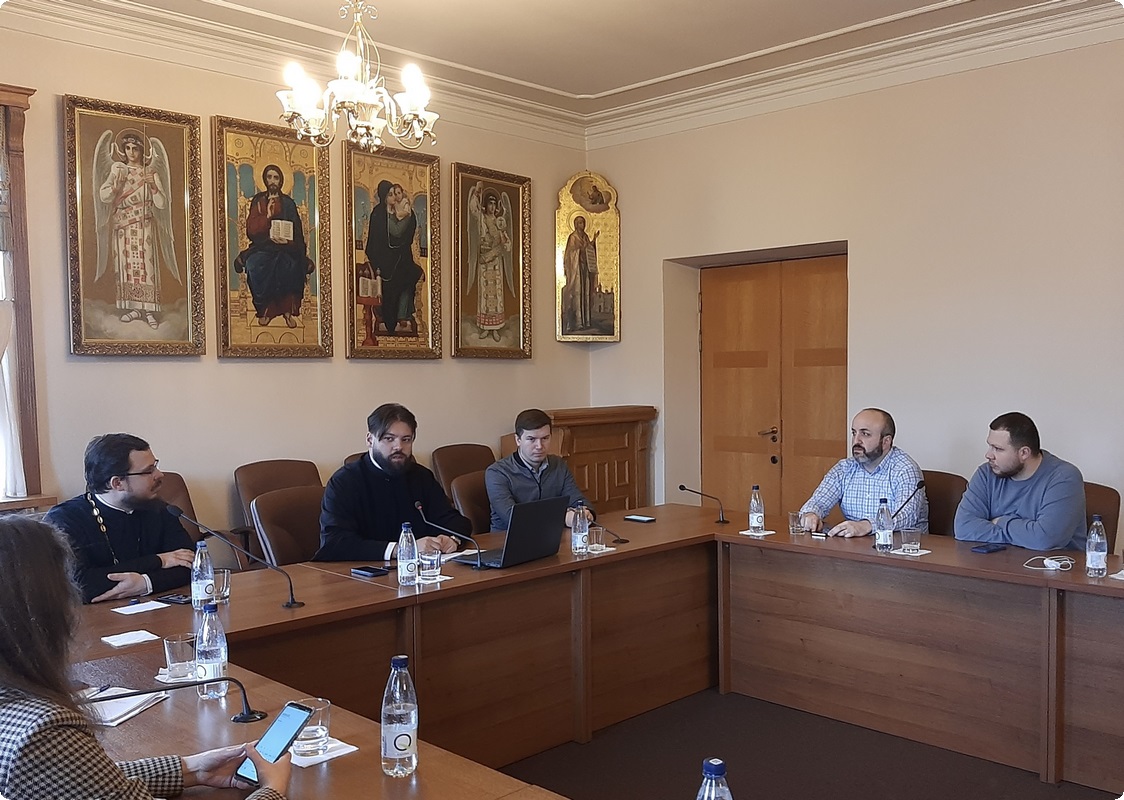 DECR Communication Service, 29.03.2023.
On March 27, a working group of the Christian Interconfessional Consultative Committee (CICC) for the preparation of the Christian Youth Forum met at the Moscow Patriarchate's Department for External Church Relations (DECR).

Hierodeacon Petr (Akhmatkhanov), a staff member of the DECR secretariat for inter-Christian relations, who acted as moderator, greeted the participants on behalf of Metropolitan Anthony of Volokolamsk, the DECR chairman and the CICC co-chairman. Taking part in the meeting were Rev. Alexy Solovyev, deputy chairman of the Russian Orthodox Synodal Youth Department, as well as representatives of youth departments of the Roman Catholic Archdiocese of the Mother of God in Moscow; the New Nakhichevan and Russia diocese of the Armenian Apostolic Church; the Evangelical Lutheran Church in Russia; the Evangelical Lutheran Church of Ingria; the Russian Union of Evangelical Christians-Baptists; the Russian Union of Christians of Evangelical Faith (Pentecostals); the Russian Church of Christians of Evangelical Faith; and the Christian Church of Seventh-day Adventists.
***
The 1st Christian Youth Forum on 'Christian Youth in Media Space" sponsored by the CICC took place in Saransk on July 19-22, 2022. It was attended by over seventy young representatives of Christian confessions of Russia and other countries who discussed topical issues.