The site uses cookies to help show you the most up-to-date information. By continuing to use the site, you consent to the use of your Metadata and cookies. Cookie policy
Feast of St. Sava celebrated at the Serbian Metochion in Moscow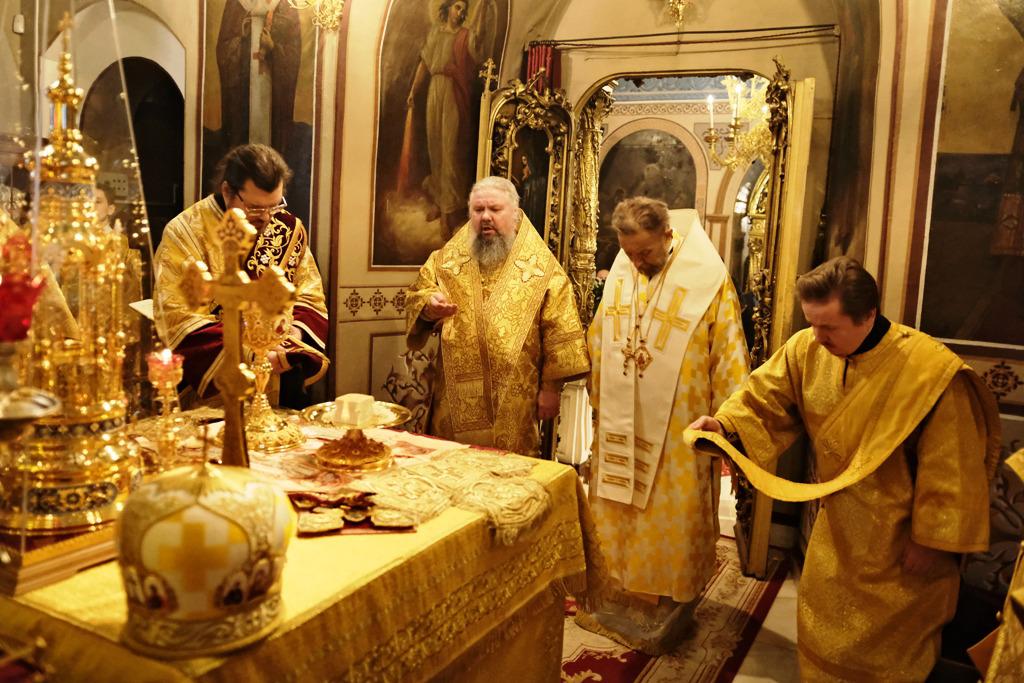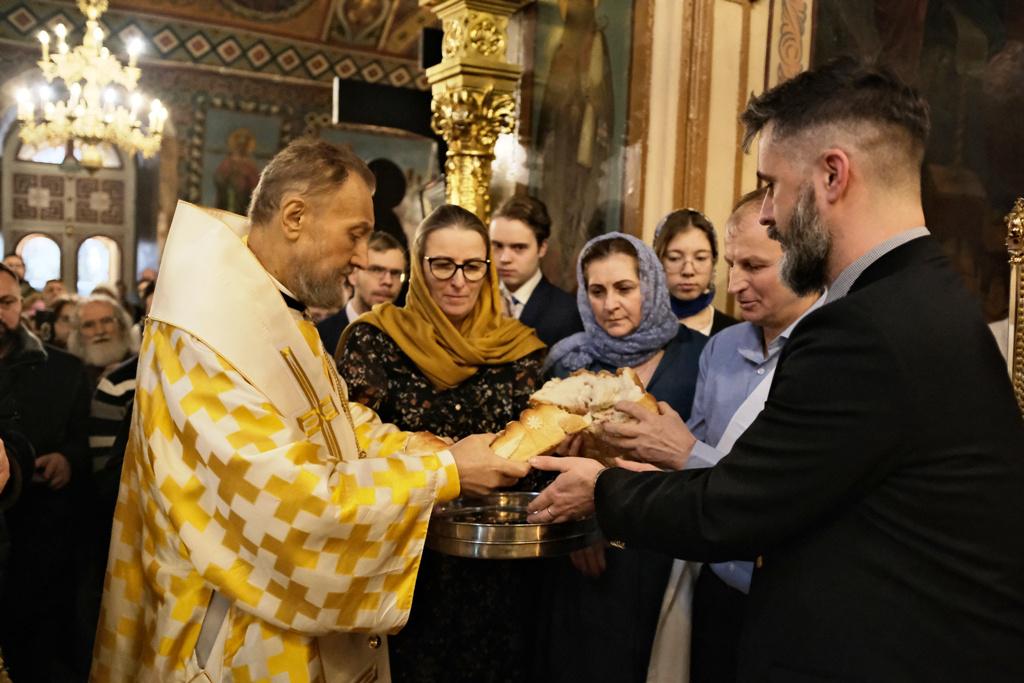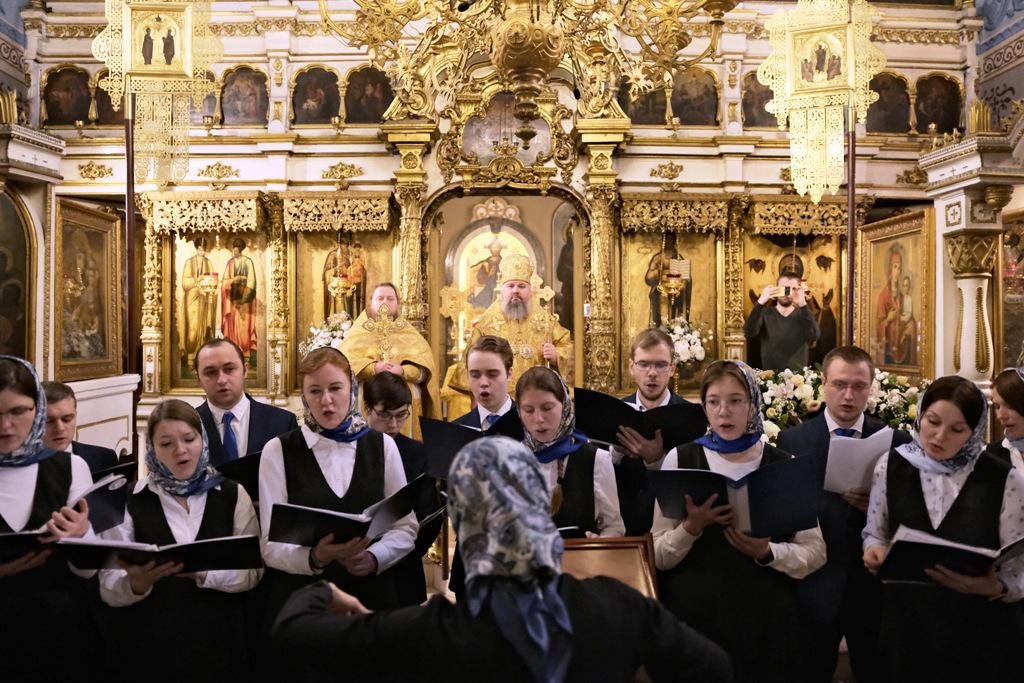 DECR Communication service, 28.01.2023.
A solemn Divine Liturgy was celebrated at the Moscow Metochion of the Serbian Orthodox Church on the Feast of Saint Sava of Serbia, which is celebrated in Serbia on the 27th of January. The Divine Liturgy was celebrated by Bishop Paisii of Zheleznogorsk and Lgov and Bishop Antony of Moravich, representative of the Patriarch of Serbia to the Patriarch of Moscow and All Russia and rector of the Church of the Holy Apostles Peter and Paul at the Yauza Gate, where the Metochion is located.
Zeljko Samardzija, the Ambassador of Bosnia and Herzegovina to the Russian Federation, was present at the service.
At the end of the Divine Liturgy, the traditional rite of cutting of the kolache and the consecration of the festive kutya ware performed, after which Bishop Antony of Moravia addressed the faithful, reports the Diocese's website.
Greeting Bishop Paisii of Zheleznogorsk and Lgov, Bishop Antony thanked him for praying together on that festive day. As a memento he presented Bishop Paisii a holy panagia.
After the service, a poem about the feast of St. Sava was recited by pupils of the school of St. George the Victorious in Moscow. The Moscow Physics and Technology Institute's Chamber Choir performed songs about St. Sava in Serbian and Russian.