The site uses cookies to help show you the most up-to-date information. By continuing to use the site, you consent to the use of your Metadata and cookies. Cookie policy
Clergymen of the Moscow Patriarchate in the USA attend festivities at the Cathedral of the Antiochian Archdiocese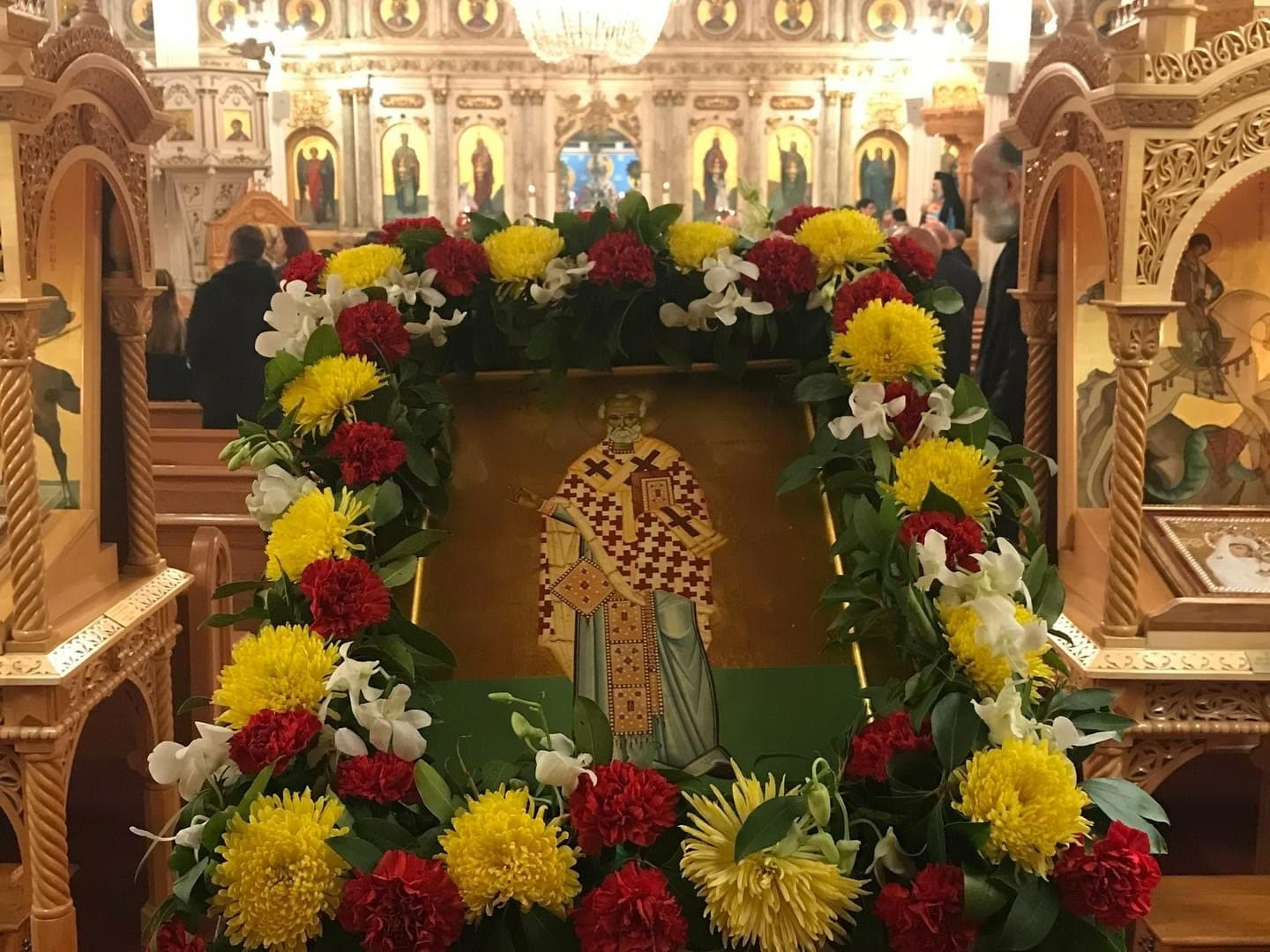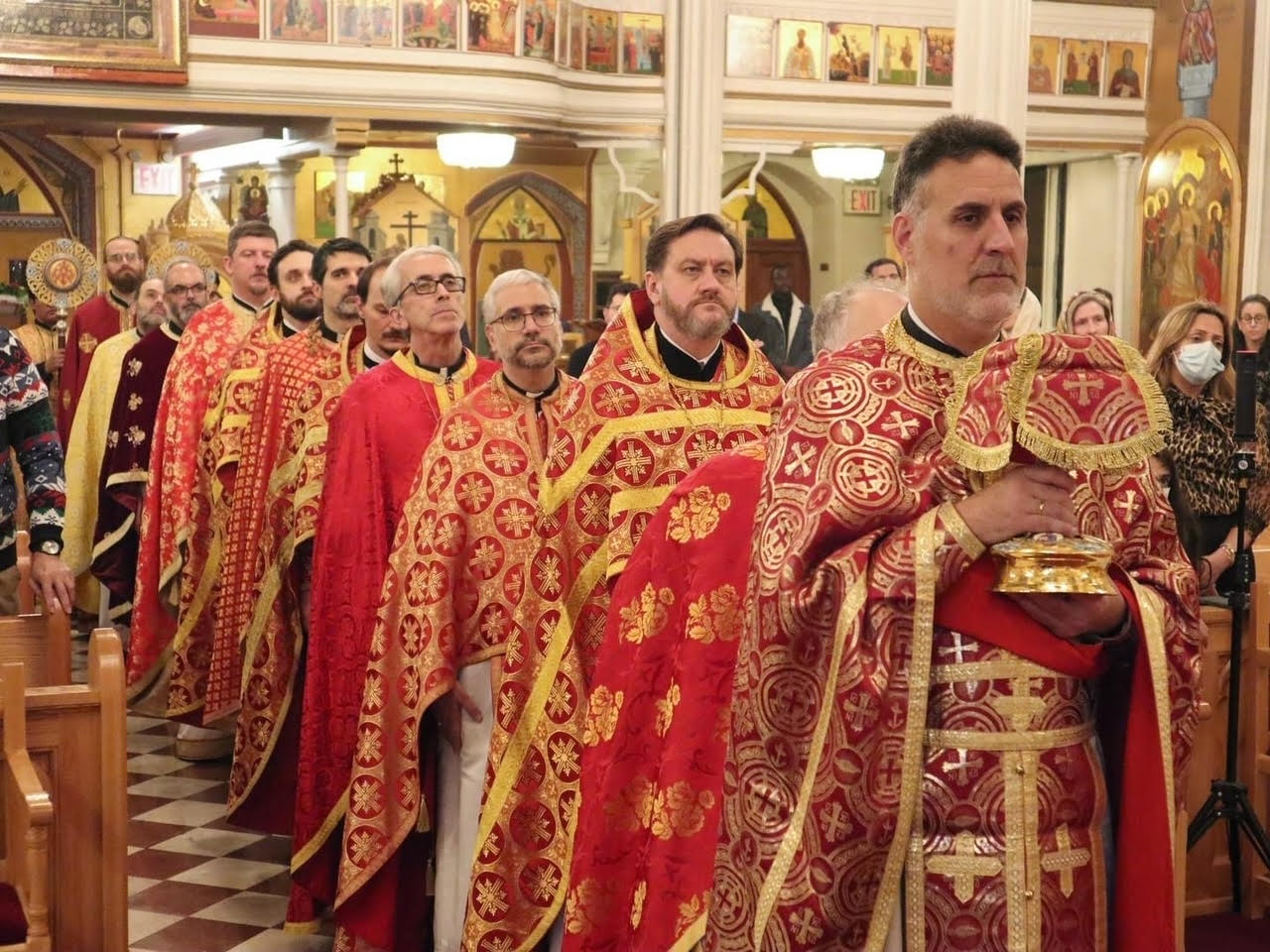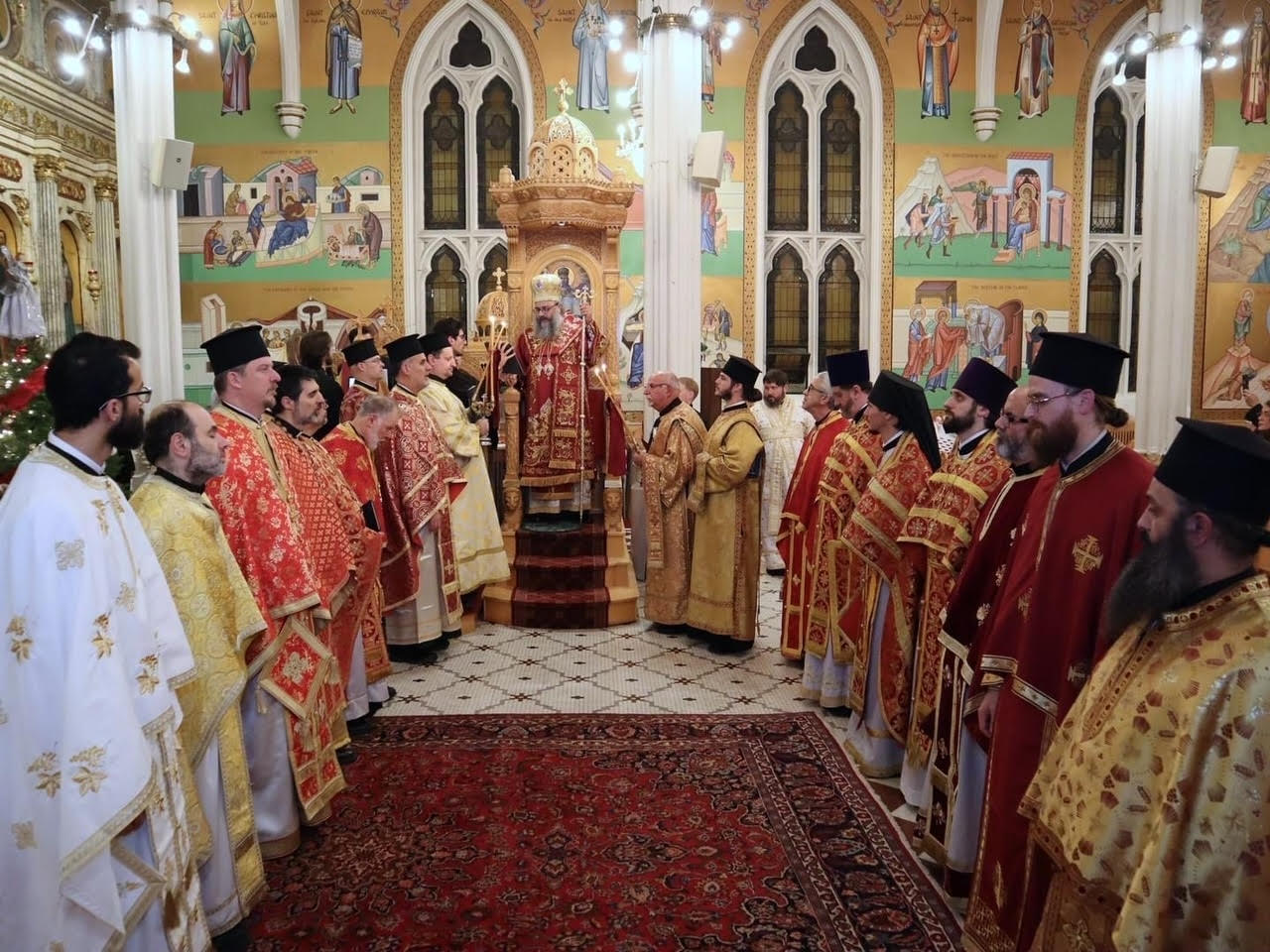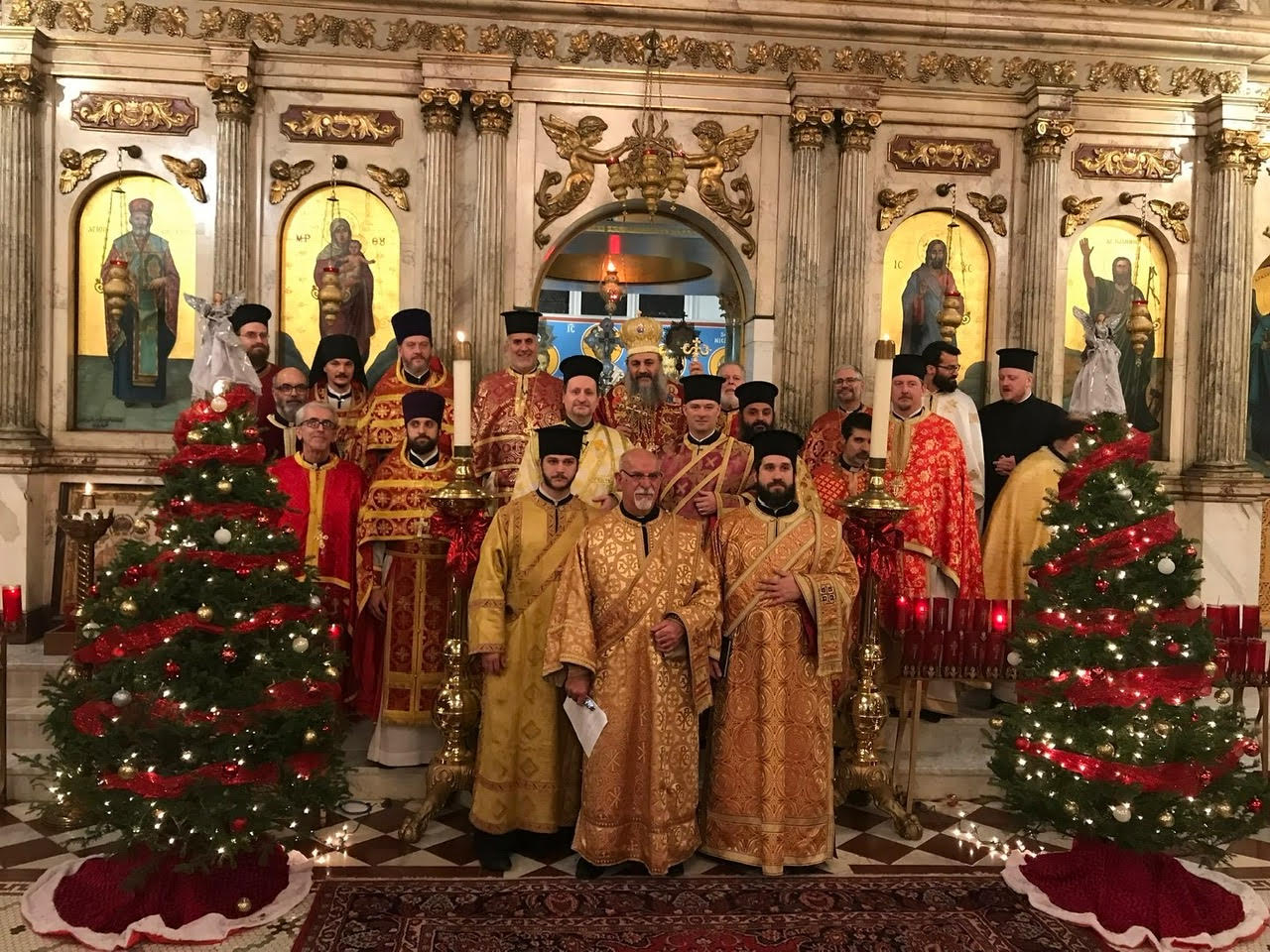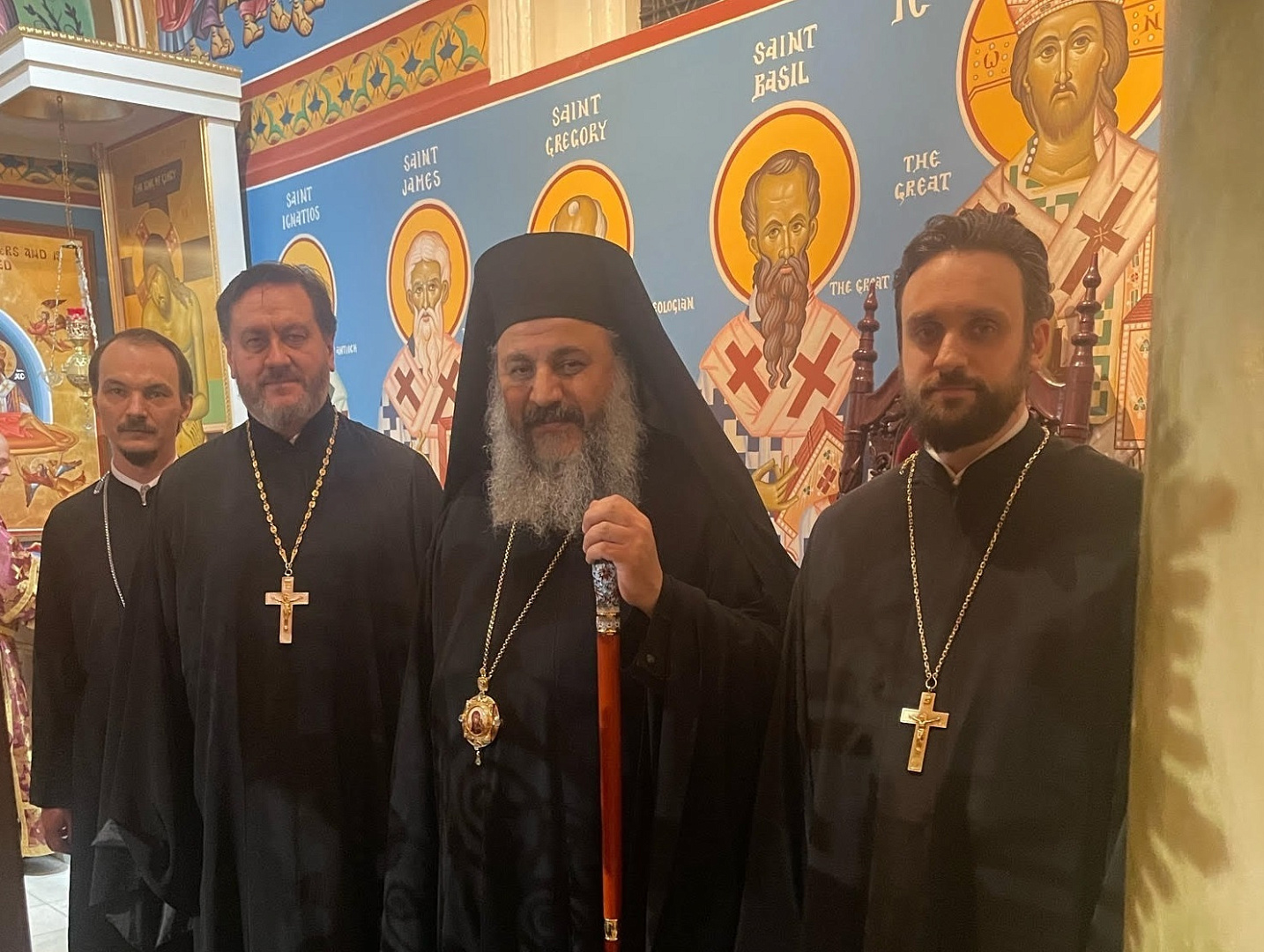 DECR Communication Service, 10.12.2022.
Clergymen and parishioners of St.Nicholas Cathedral of the Antiochian Archdiocese of North America located in Brooklyn celebrated their patronal feast in the evening of December 5, the eve of the commemoration day of St. Nicholas the Wonderworker according to the Revised Julian Calendar.
Celebrating Festal Matins and the Divine Liturgy was Patriarchal Vicar, Metropolitan Anthony of Zahle, acting administrator of the Archdiocese, together with the clergymen led by the Rev. Thomas Zain, Vicar General. At the invitation of Metropolitan Anthony, taking part in the divine service were Archpriest Igor Vyzhanov, chancellor of the Patriarchal parishes in the USA, and clerics of St. Nicholas Patriarchal Cathedral in New York City.
The divine service was celebrated in the Arabic, Greek, Church Slavonic and English languages, website of the Patriarchal parishes in the USA reports.
After the Gospel reading, Metropolitan Anthony delivered a sermon and conveyed the blessing of His Beatitude Patriarch John X of Antioch and All the East to the worshippers.
The fraternal repast followed during which Metropolitan Anthony warmly greeted Archpriest Igor and clergymen of the Russian Orthodox Church, placing emphasis on fraternal relations between the two Churches in the USA established over one hundred years ago in the days of ministry of the future saints, Archbishop Tikhon (Bellavin) of North America, who later became Patriarch of Moscow and All Russia, and Bishop Raphael (Hawaweeny) of Brooklyn.