The site uses cookies to help show you the most up-to-date information. By continuing to use the site, you consent to the use of your Metadata and cookies. Cookie policy
Metropolitan Anthony of Volokolamsk takes part in festivities held by Patriarchate of Jerusalem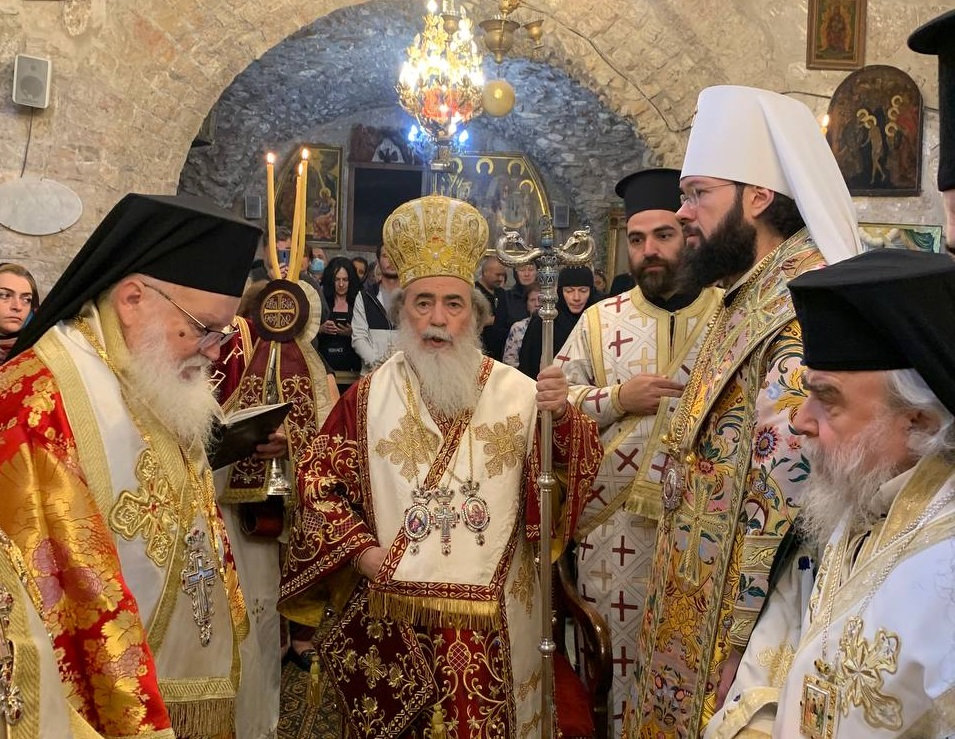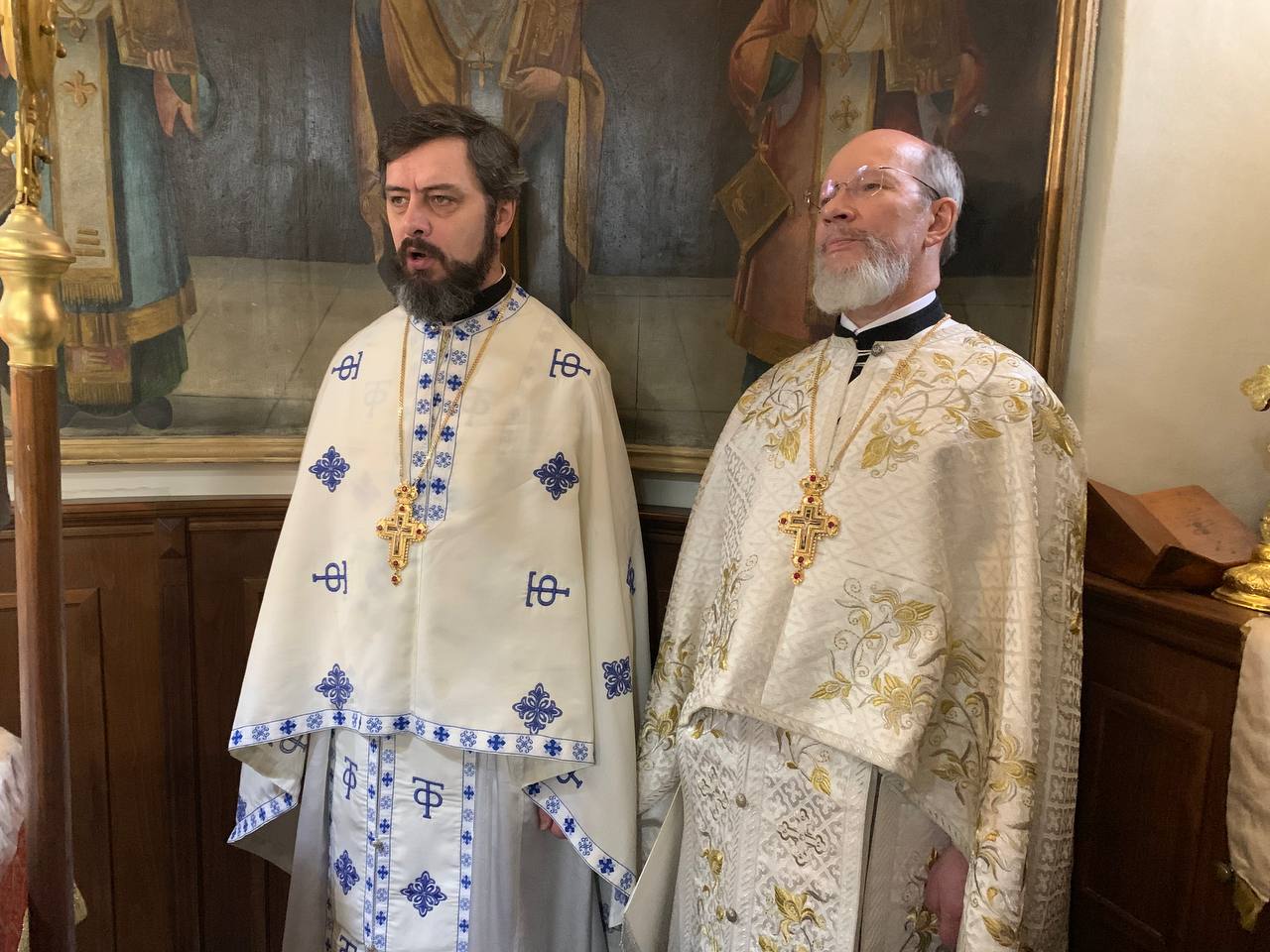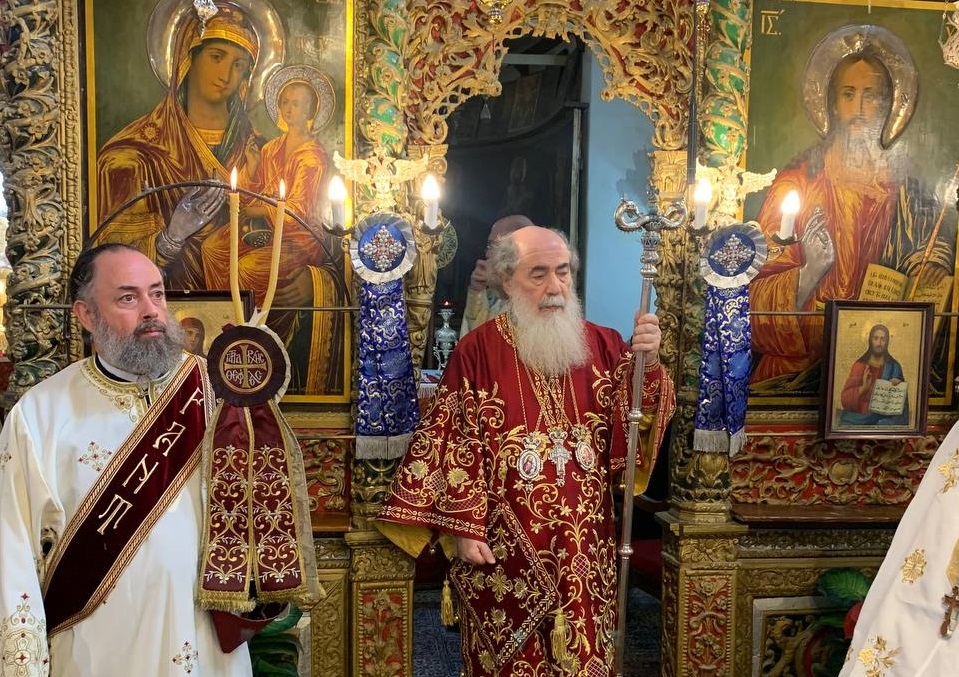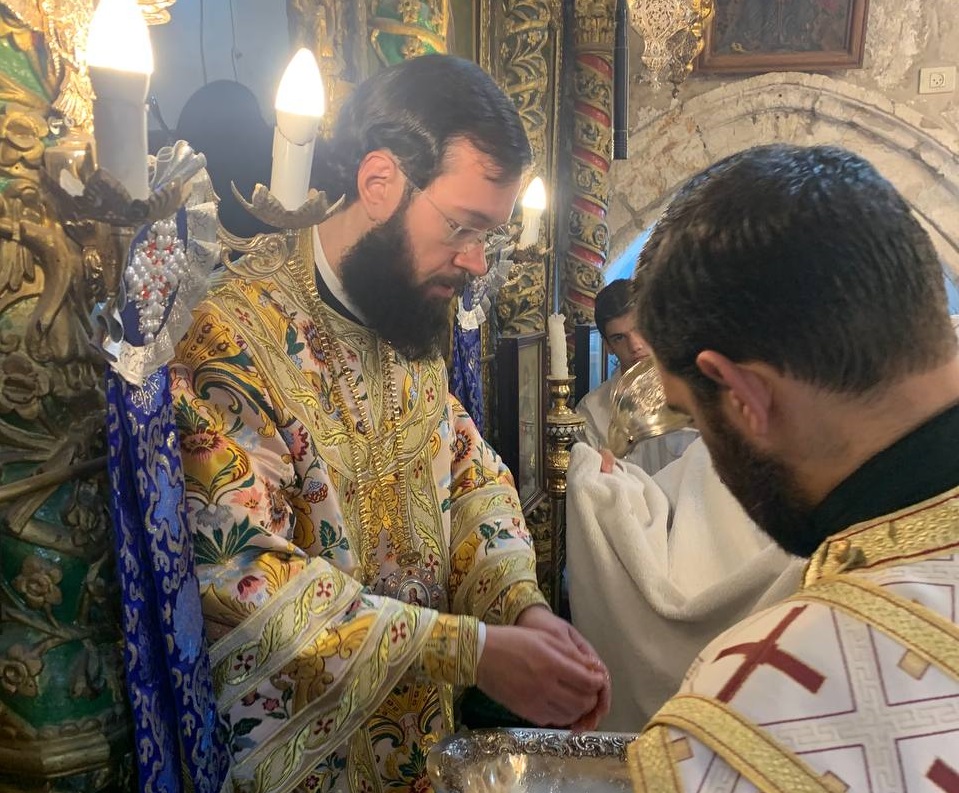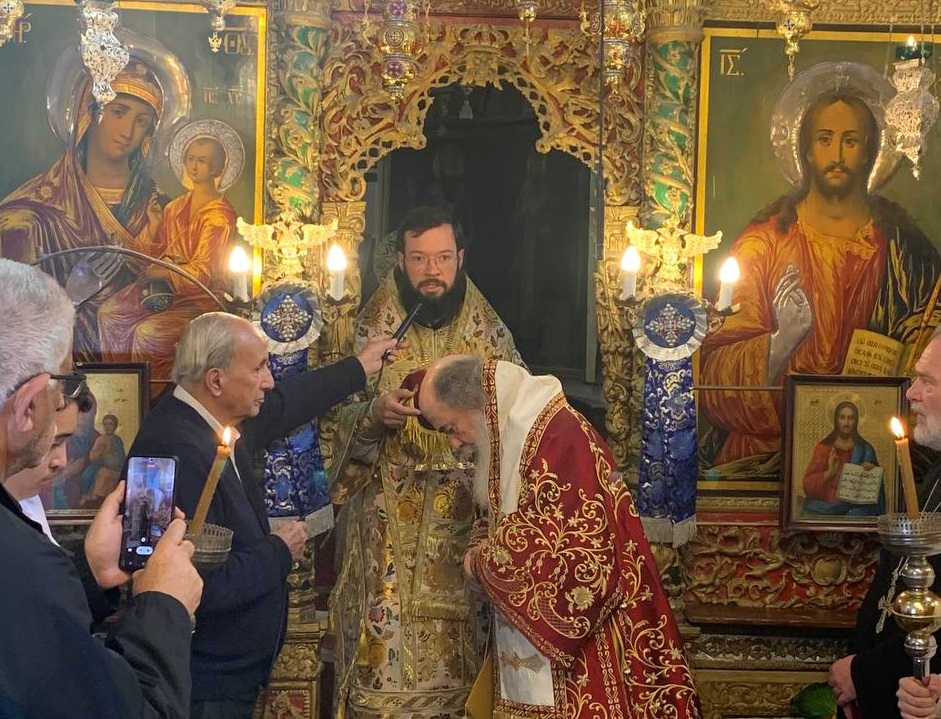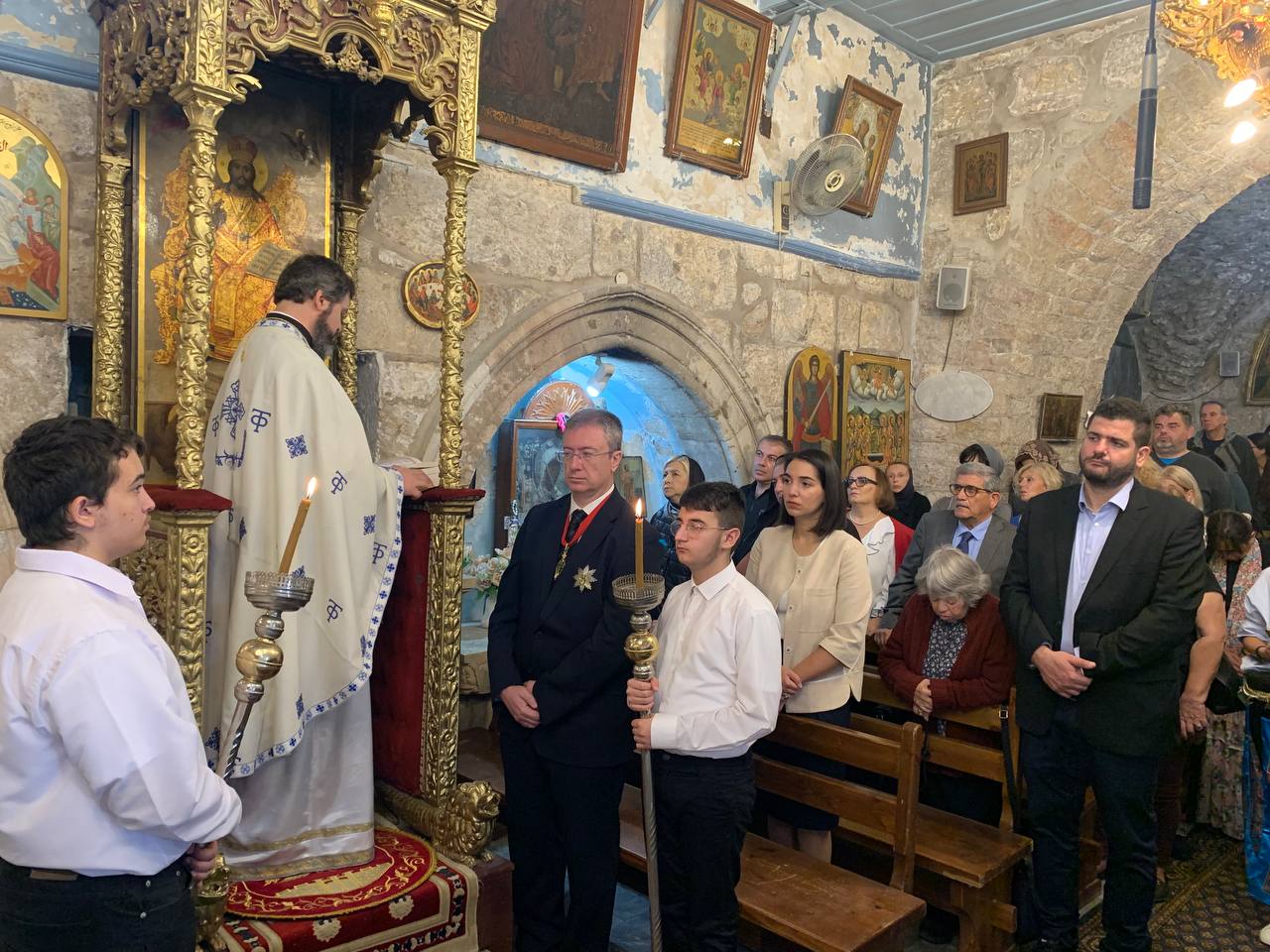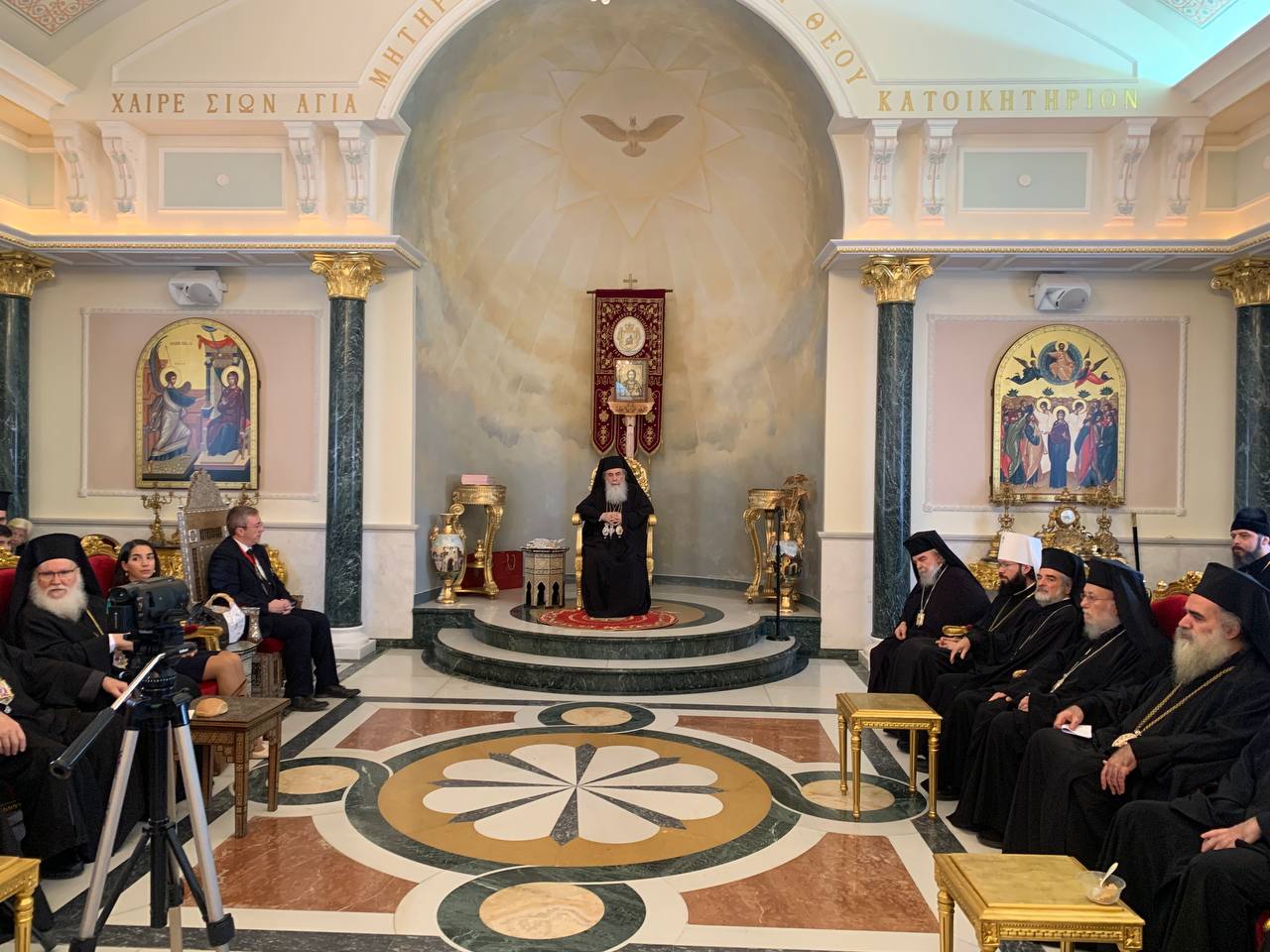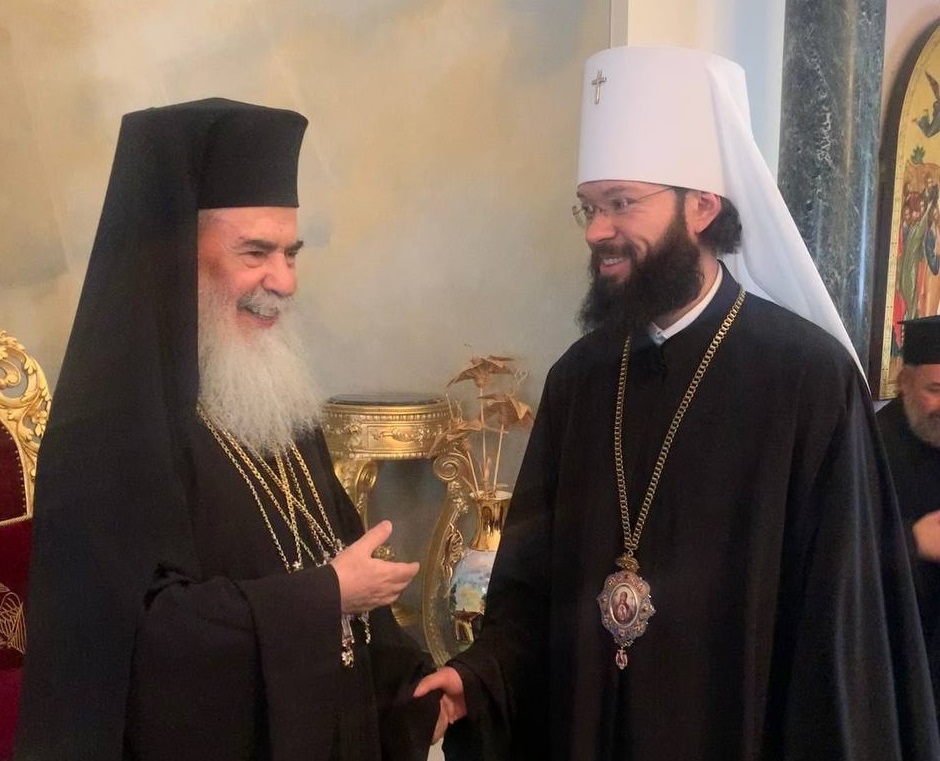 DECR Communication Service, 05.11.2022.
On November 5, the day when the Church celebrates the memory of Holy Apostle James the Brother of the Lord, the first Bishop of Jerusalem, in the church dedicated to him in Jerusalem, the Divine Liturgy was celebrated. It was presided over by His Beatitude Theophilos III, Patriarch of the Holy City of Jerusalem and All Palestine. He was assisted by hierarchs of the Patriarchate of Jerusalem - Metropolitan Kyriakos of Nazareth, Isychios, Metropolitan of Capitolias, Archbishop Aristarchos of Constantina and Archbishop Theodosios of Sebastia.
Concelebrants from the Russian Orthodox Church included Metropolitan Anthony of Volokolamsk, chairman of the Department for External Church Relations of the Moscow Patriarchate; Archpriest Nikolay Balashov, an adviser to the Patriarch of Moscow and All Russia; Archpriest Igor Yakimchuk, acting vice-chairman of the DECR; Hieromonk Dometian (Markarian), members of the Russian Ecclesiastical Mission in Jerusalem; and Rev. Alexander Ershov, assistant to the DECR chairman.
Among the worshippers were Mr. E. Vlioras, Consul General of Greece in Jerusalem; E. I. Skopenko, executive director of the Foundation for Support of Christian Culture and Heritage. There were also numerous parishioners and pilgrims from Russia, Greece, Romania and other countries.
Prayers were said in Greek, Arabic and Church Slavonic.
After the Divine Liturgy, the procession of the concelebrants, clergy, monks and nuns, and lay people led by His Beatitude Patriarch Theophilos, accompanied by the singing of the troparion to St. James the Brother of the Lord, proceeded to the Patriarchate of Jerusalem throne-hall. His Beatitude addressed those present speaking about the most important role played by St. James in the formation of the Orthodox Church of Jerusalem.
According to tradition, His Beatitude lodged the church keys with the churchwardens for the new period and blessed them.
In conclusion of the festivities, the DECR chairman and his party were invited by His Beatitude to share a common meal during which the hierarchs continued their cordial fellowship.