The site uses cookies to help show you the most up-to-date information. By continuing to use the site, you consent to the use of your Metadata and cookies. Cookie policy
Representatives of Coptic Church visit Penza Theological Seminary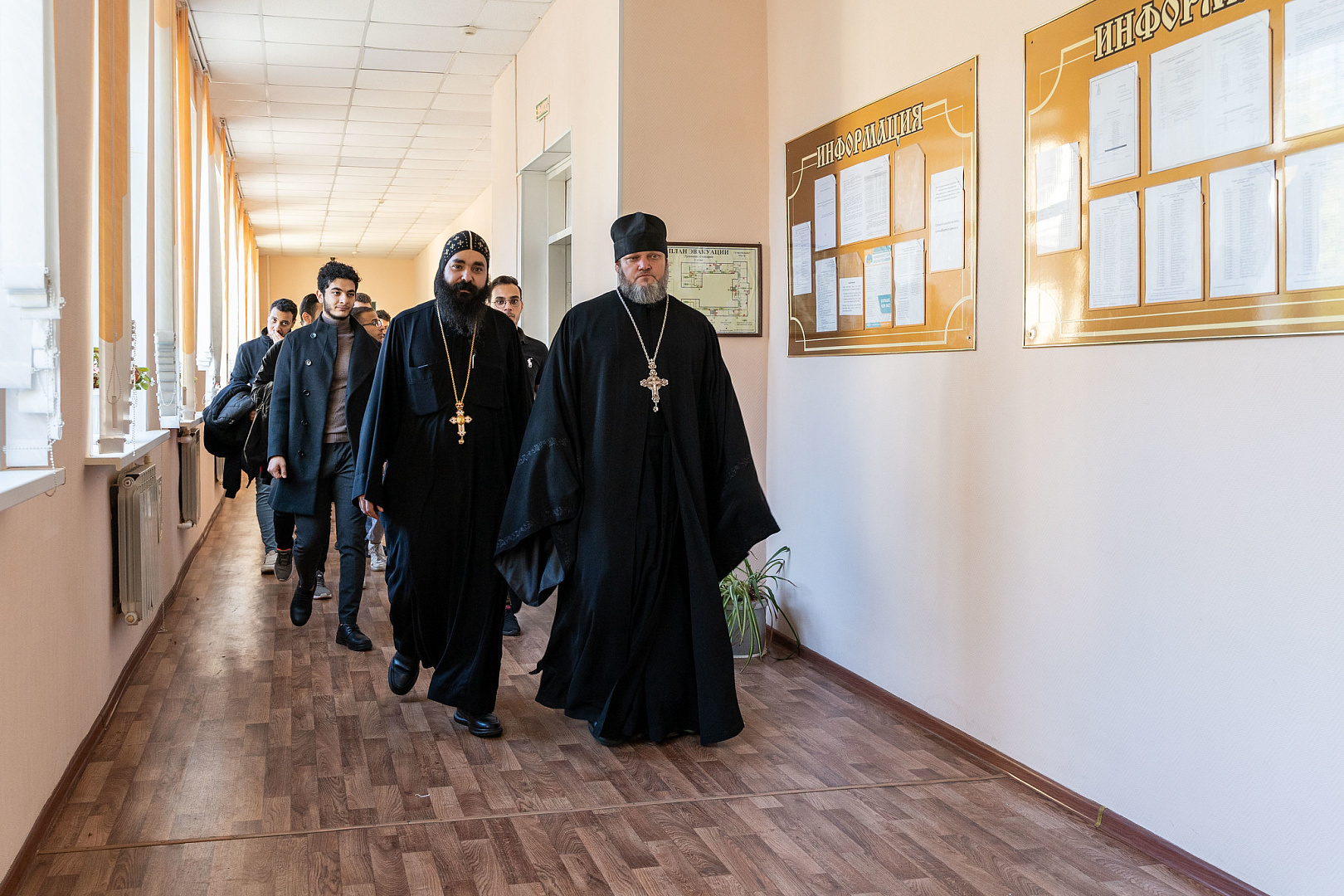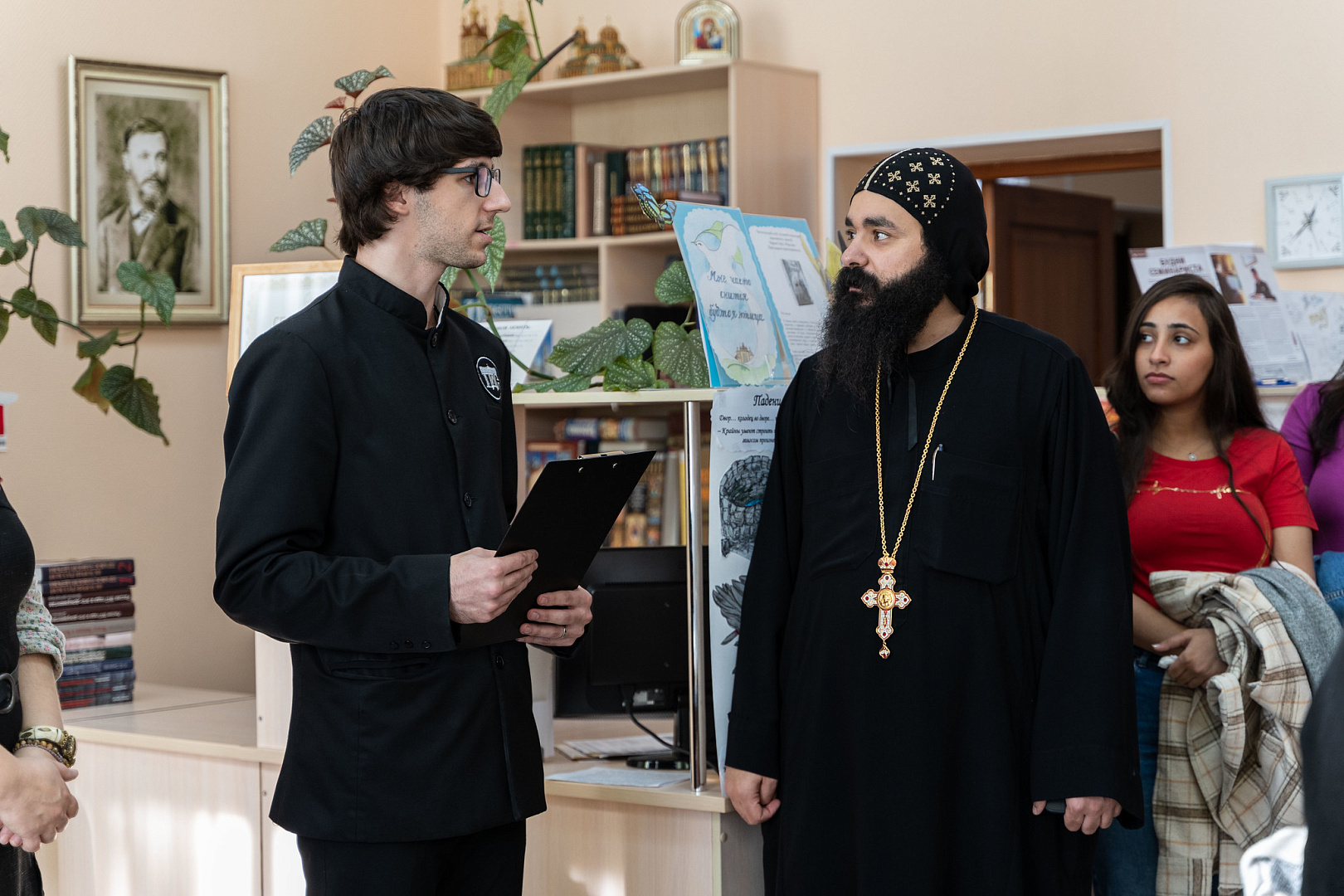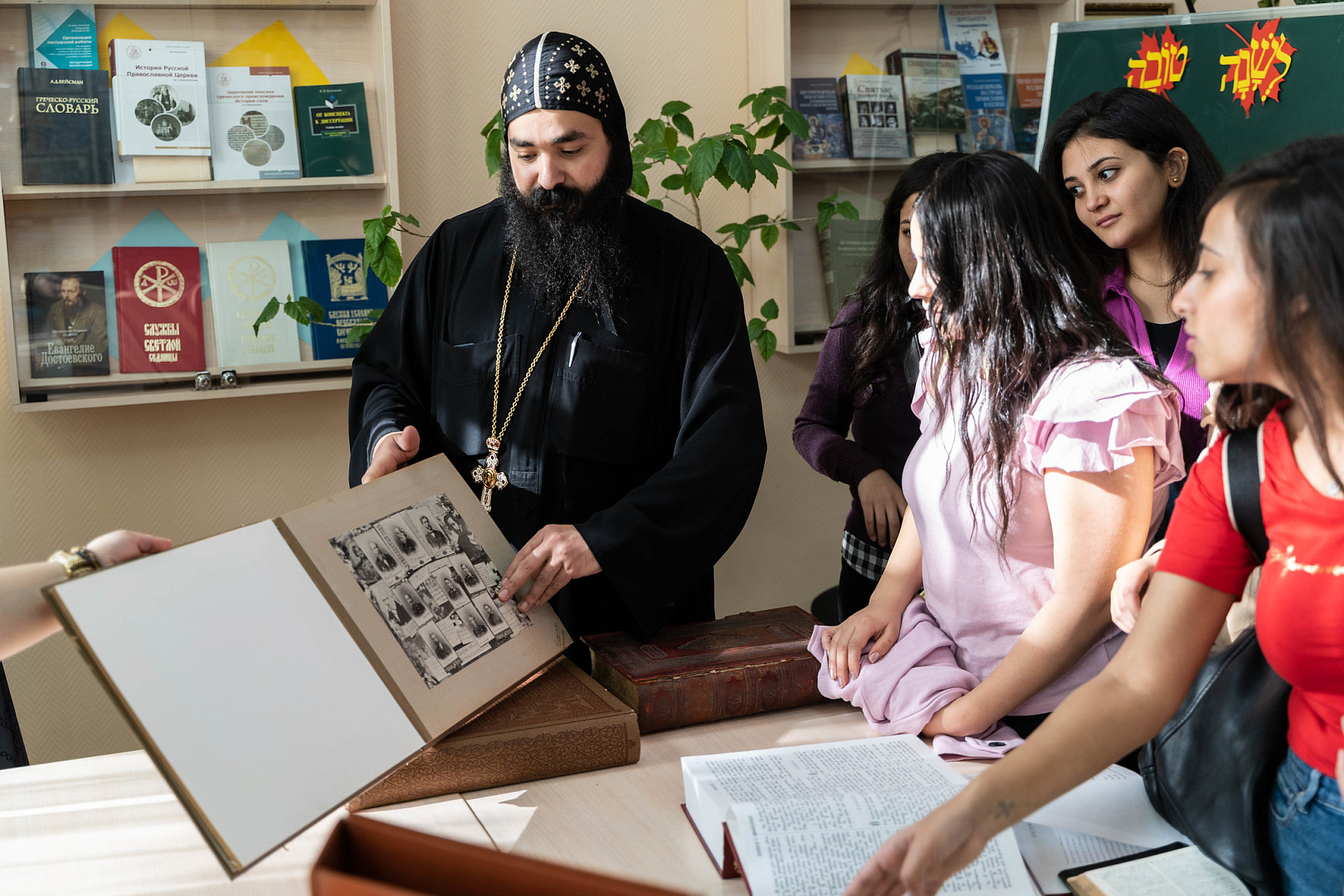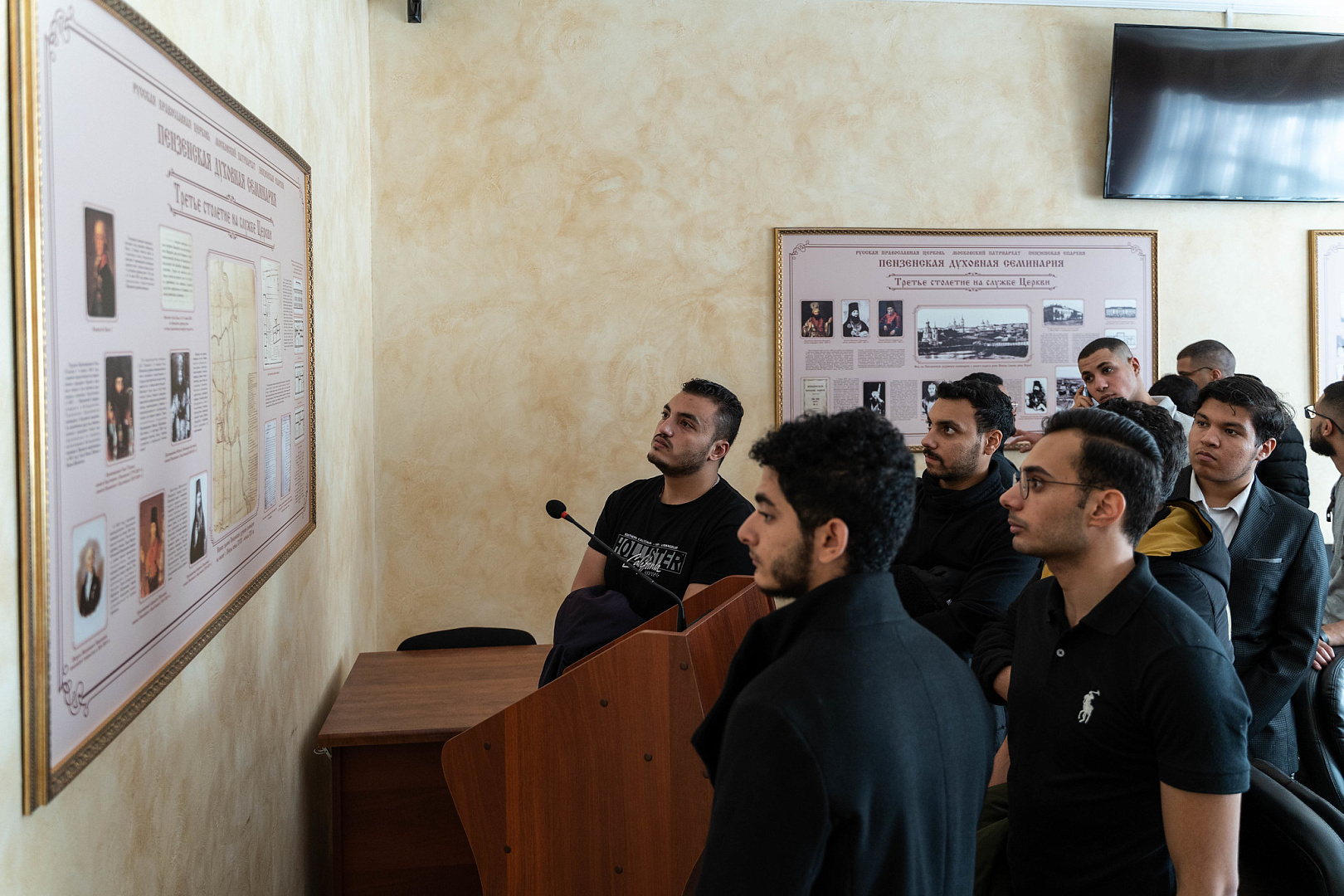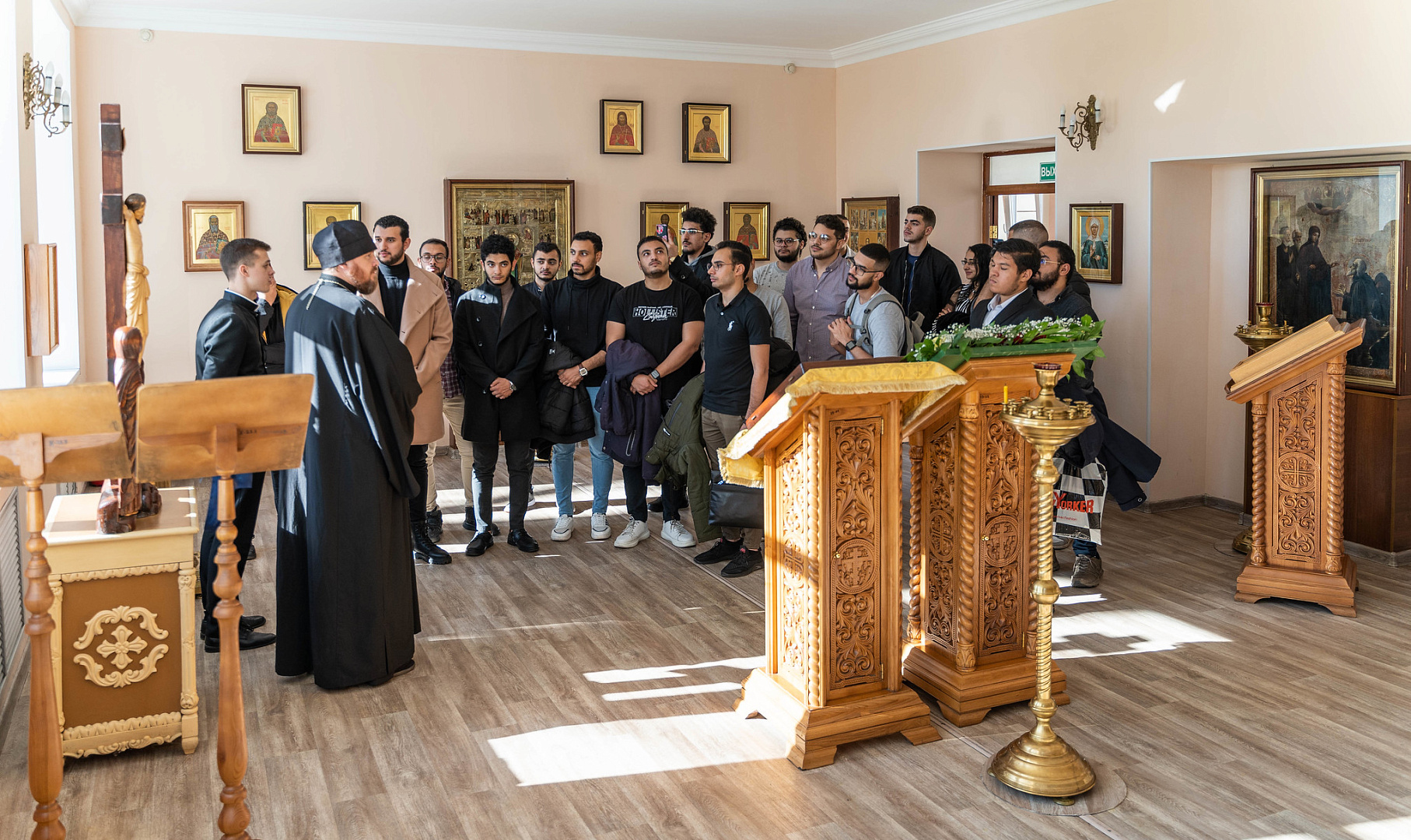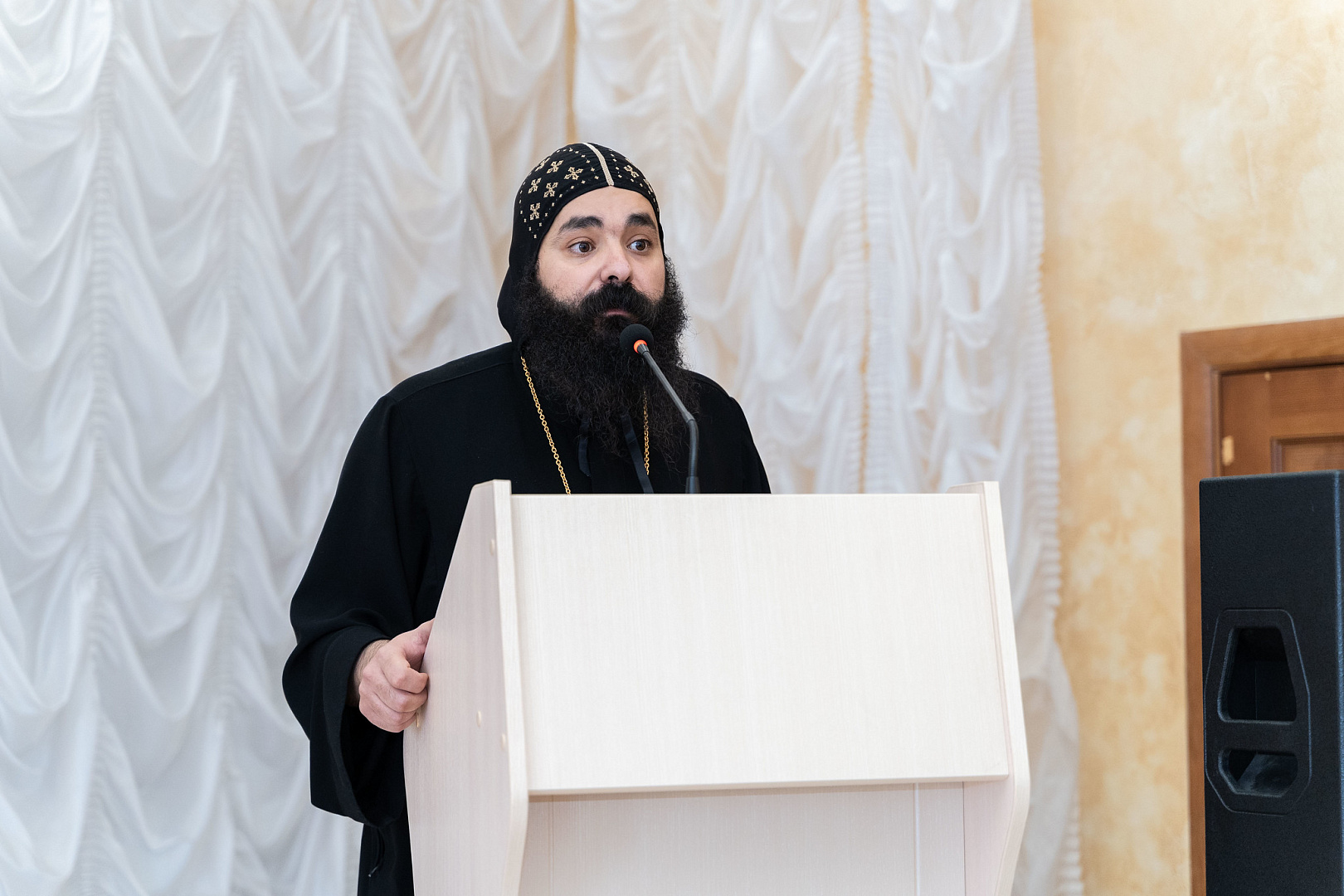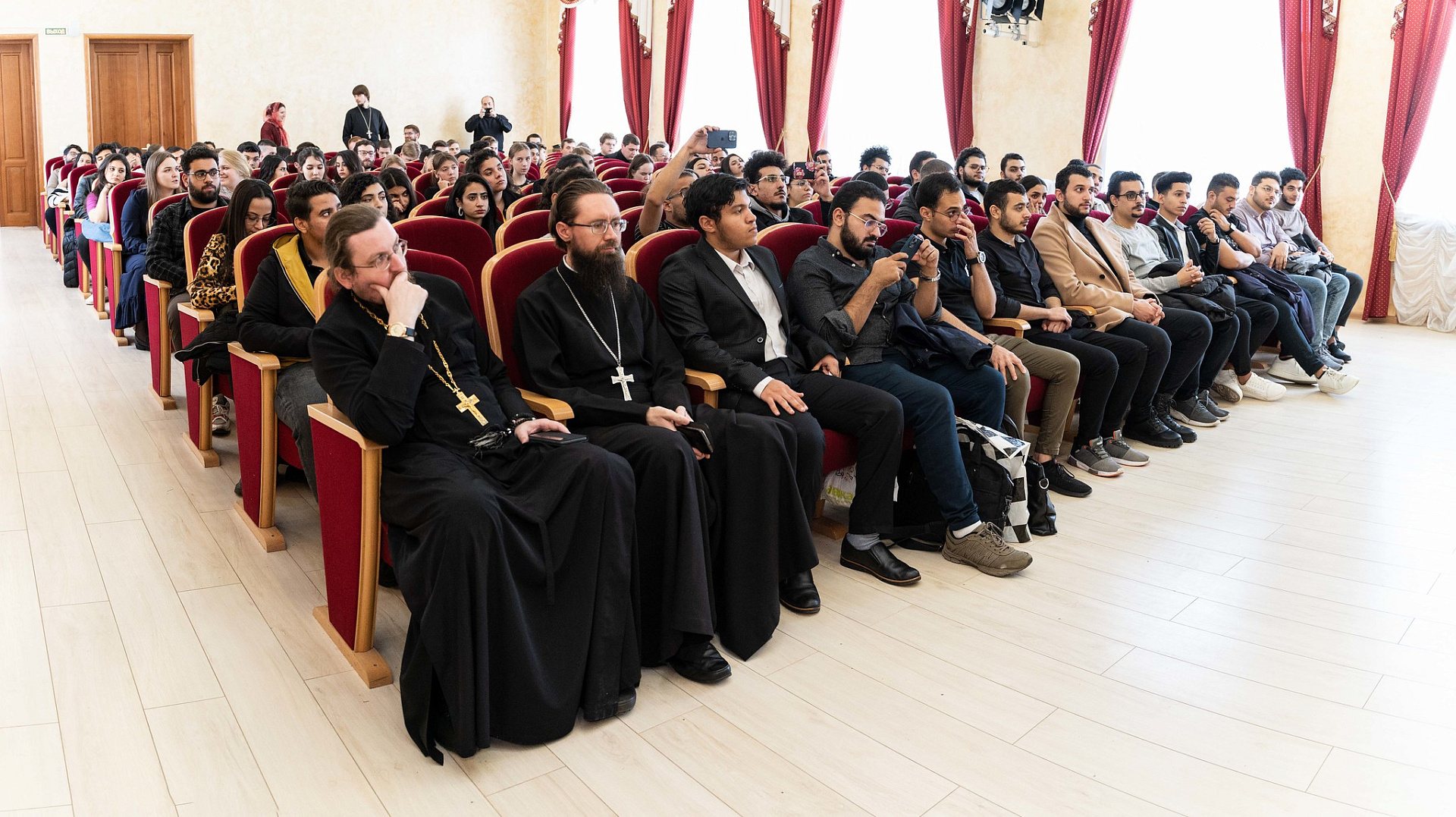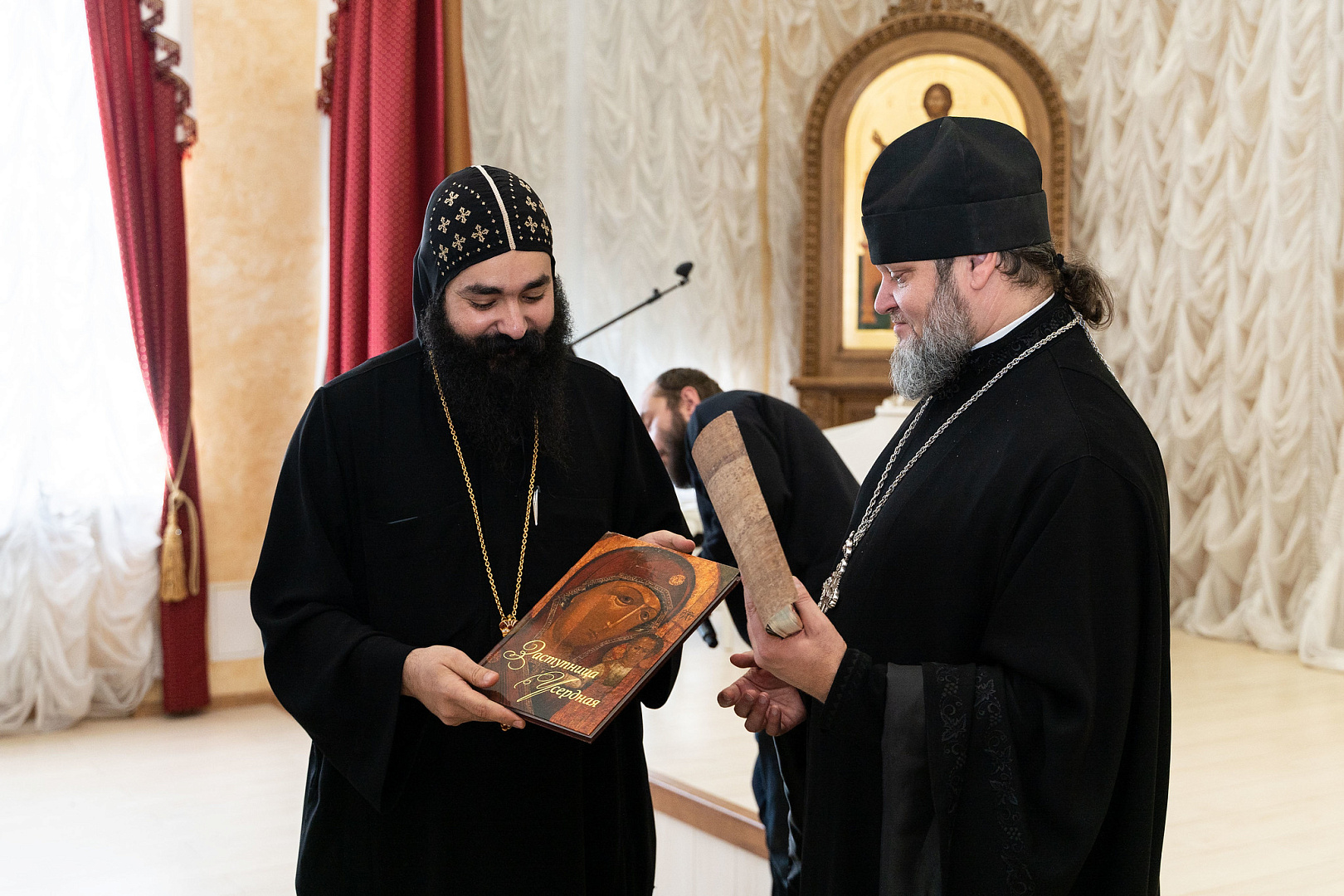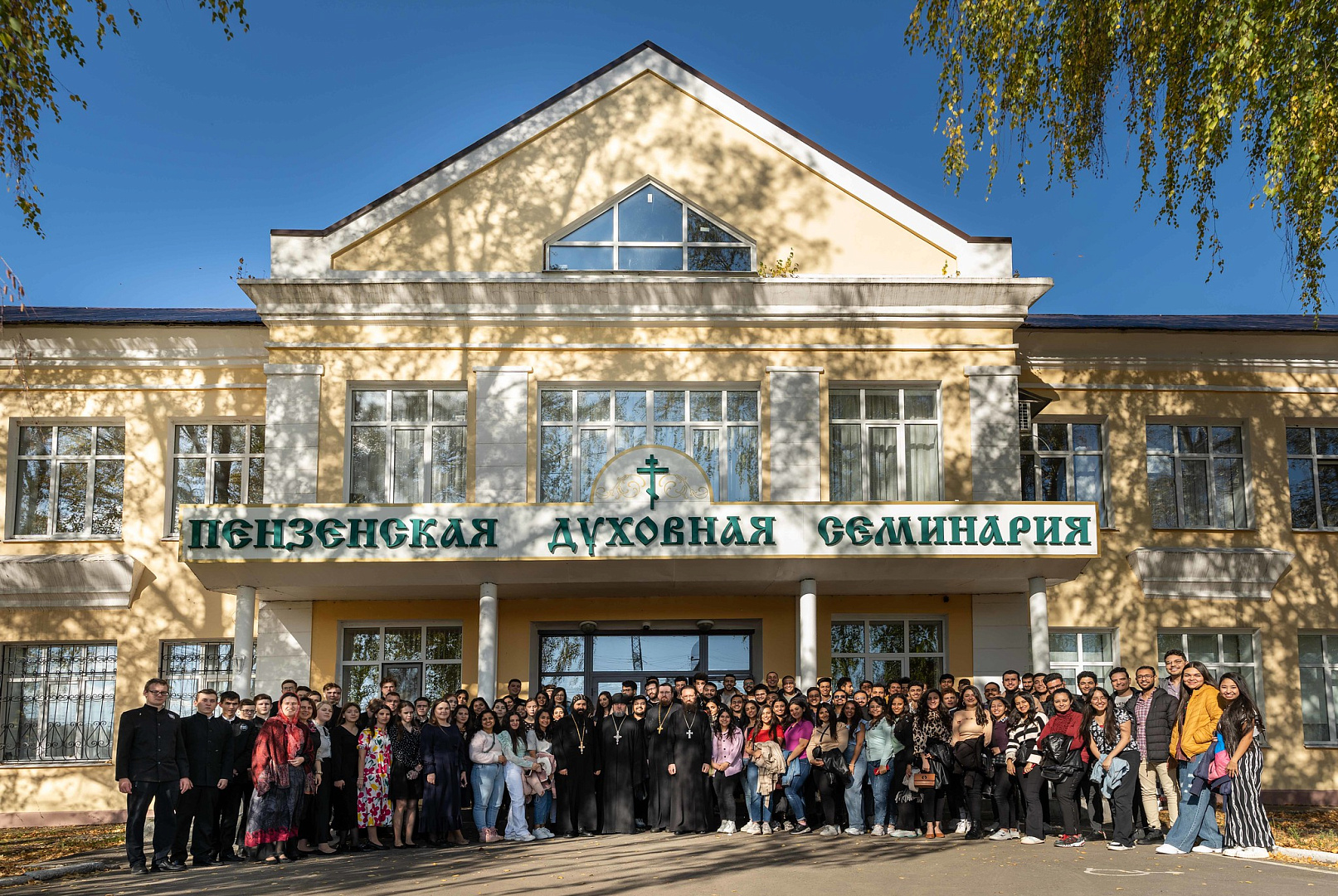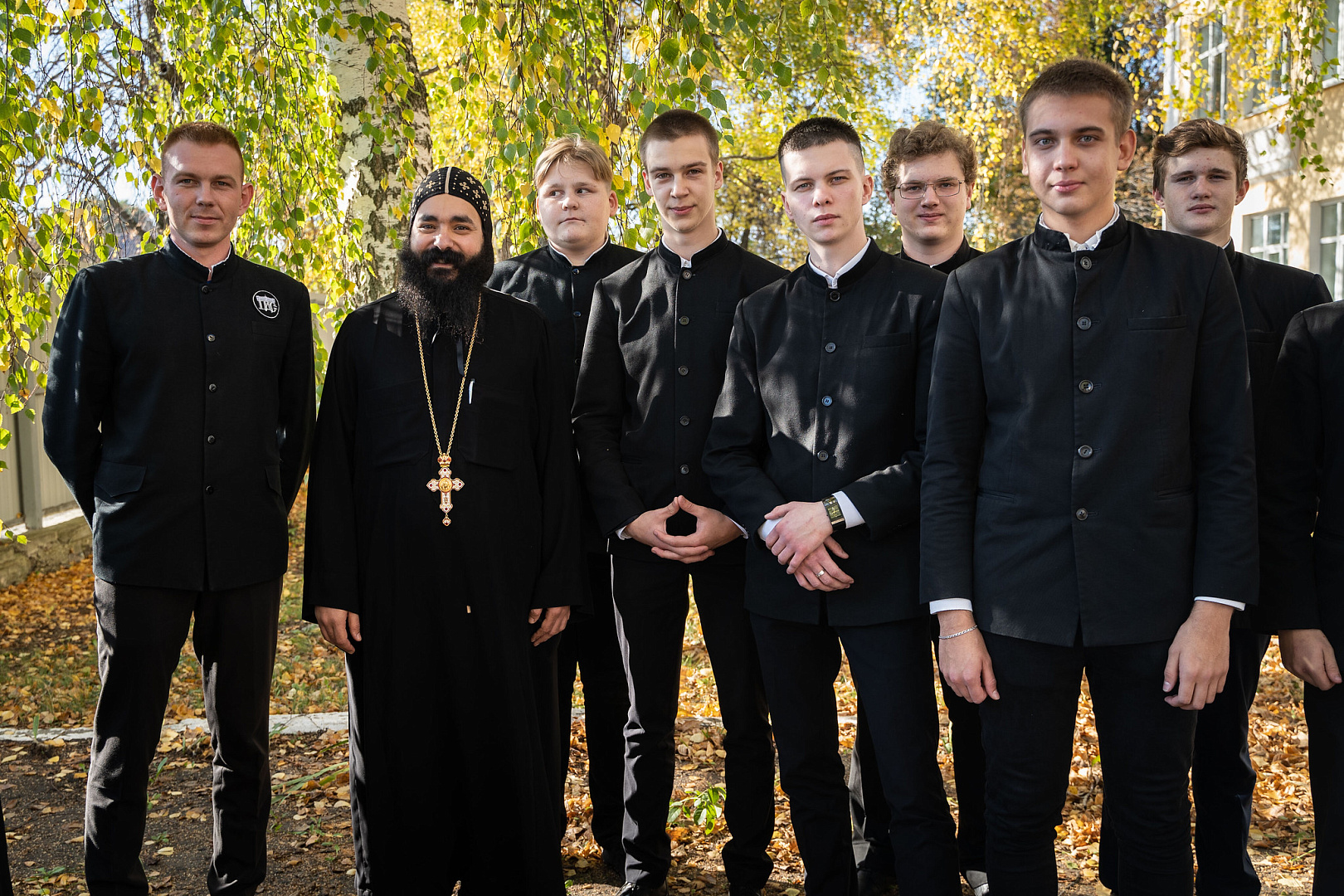 DECR Communication Service, 13.10.2022.
On October 9, representatives of the Coptic Church visited the Penza Theological Seminary. The visit of a community made up of foreign students of the Penza State University was led by Hieromonk Dawoud El Antony, Coptic Church.
Seminary staff and seminarians took the guests on tours introducing them to the history of the higher education institute, the present training and educational processes, finances, seminarians' everyday life, outstanding graduates and the patron saints of the school.
In the assembly hall, Hieromonk Dawoud spoke about the past and present of the Coptic Church and answered questions from students. The representative of one of the oldest Christian Churches recited traditional liturgical hymns and appraised the singing of the seminary's mixed choir.
In conclusion, the participants exchanged tokens, the PTS press service reports.