The site uses cookies to help show you the most up-to-date information. By continuing to use the site, you consent to the use of your Metadata and cookies. Cookie policy
DECR Chairman meets with Russian Minister of Foreign Affairs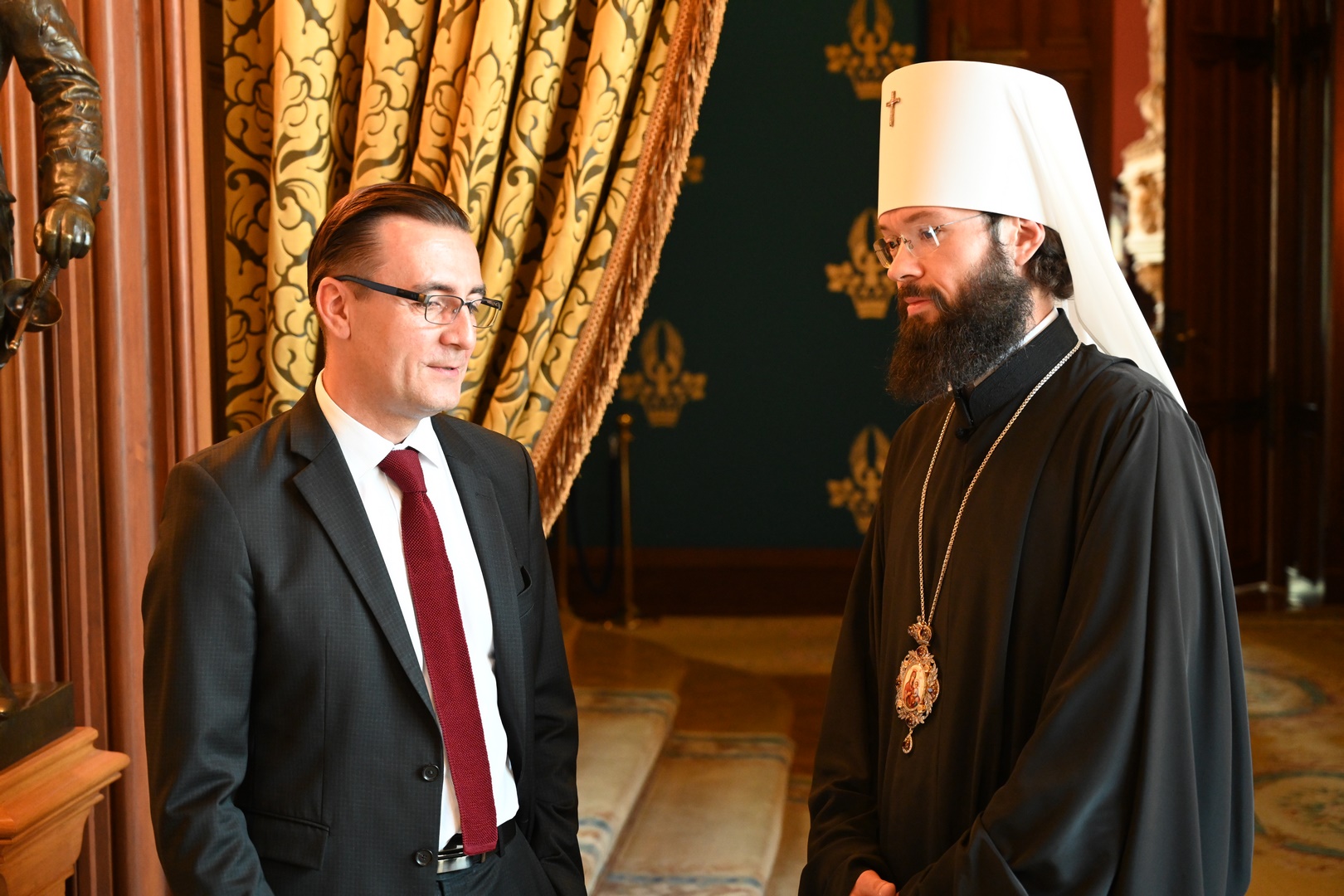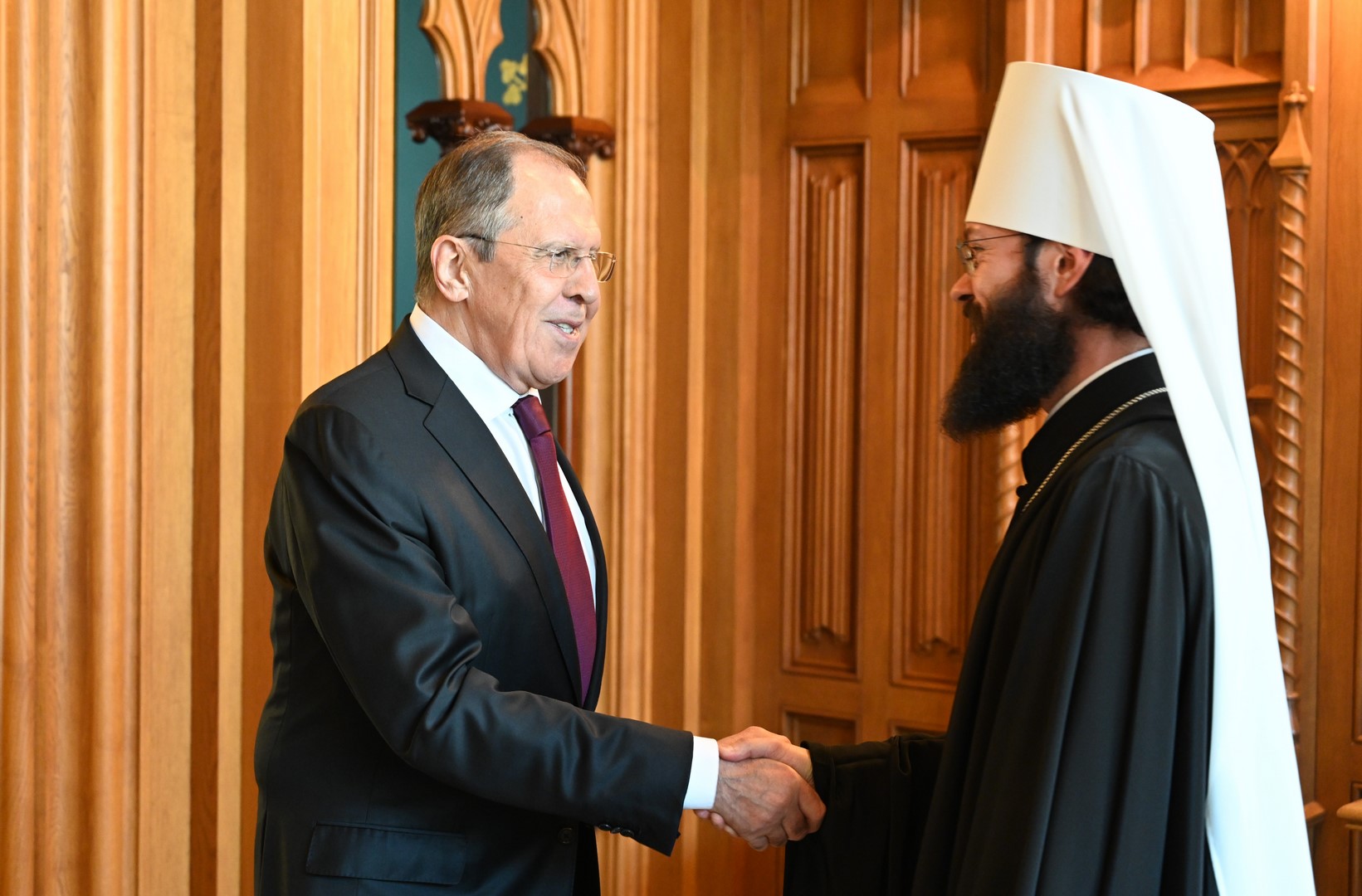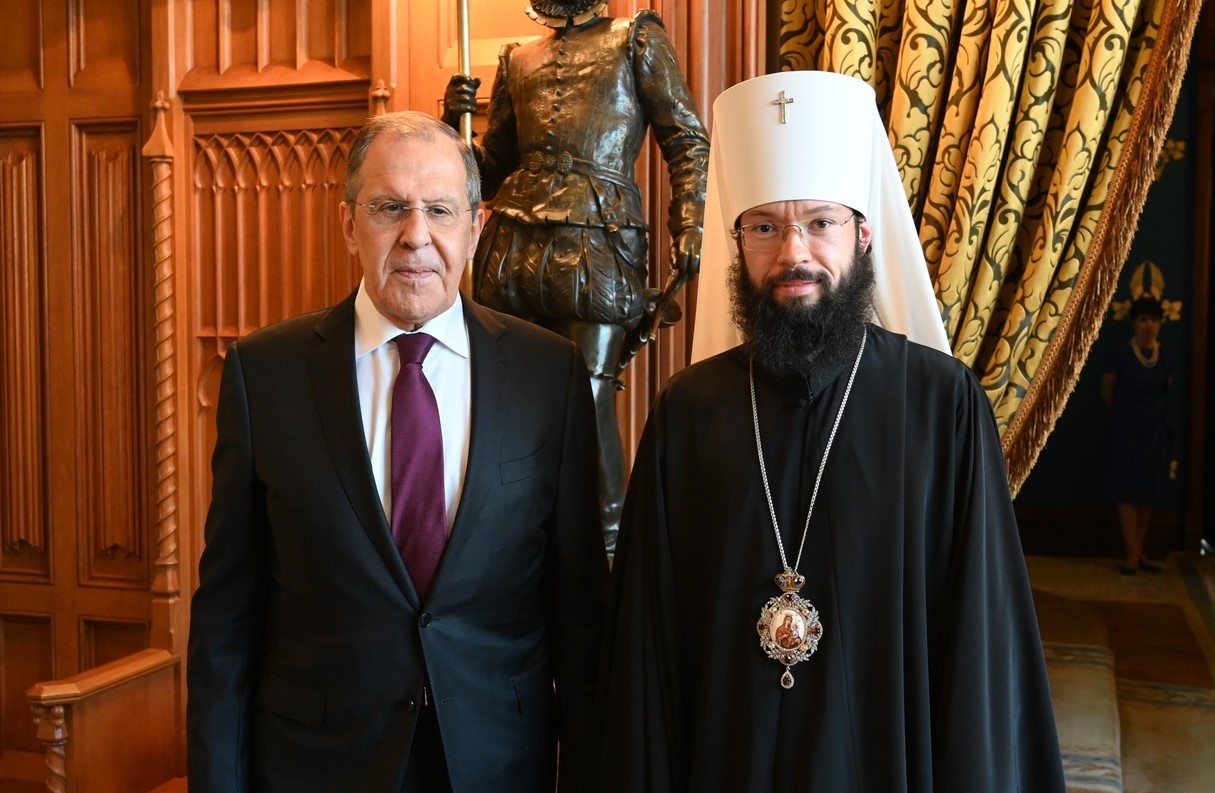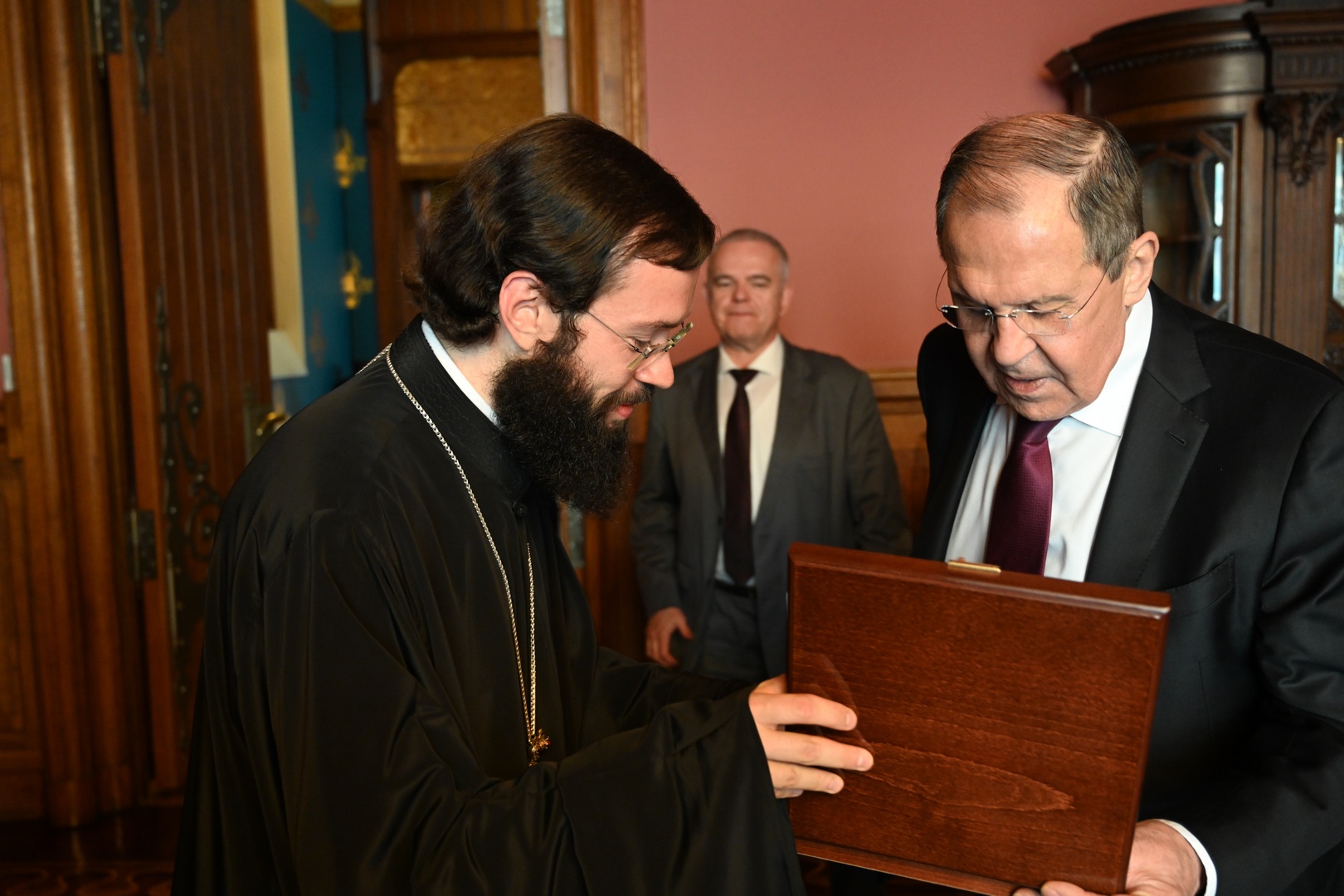 DECR Communication Service, 11.07.2022.
On July 11, Metropolitan Anthony of Volokolamsk, chairman of the Moscow Patriarchate' Department for External Church Relations (DECR), met with Mr. Sergei Lavrov, Minister of Foreign Affairs of the Russian Federation.

They were joined in the meeting, which took place at the Reception House of the Russian Ministry of Foreign Affairs, by DECR vice-chairmen Archpriest Nikolai Balashov and Archimandrite Philaret (Bulekov), Archpriest Sergy Zvonarev, DECR secretary for far-abroad countries affairs, and Rev. Andrei Titushkin of the same Secretariat.

The Ministry of Foreign Affairs was represented by Semyon V. Grigoriev, director of the Department for Liaisons with the Constituent Entities of the Federation, the Parliament and Public Associations (DPLA); Gennady I. Askaldovich, Ambassador-at-Large; Mikhail M. Melekh, head of a DPLA section, and Ms Chuprakova, a staff member of the Department.
During a constructive dialogue the participants discussed issues of mutual interest.