The site uses cookies to help show you the most up-to-date information. By continuing to use the site, you consent to the use of your Metadata and cookies. Cookie policy
DECR chairman meets with Open Doors human rights advocacy organization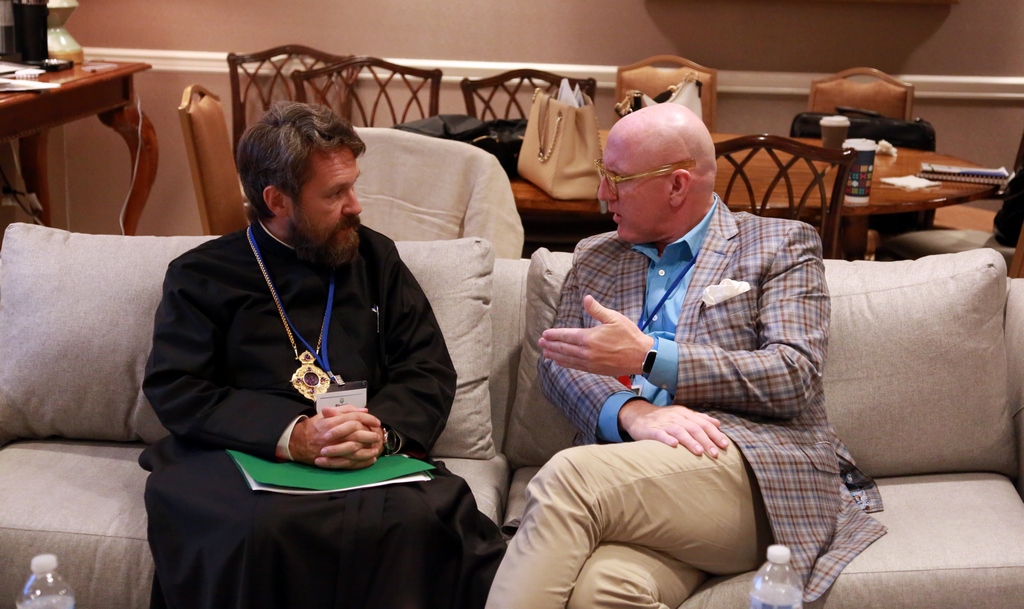 On July 14, 2021, Metropolitan Hilarion of Volokolamsk, head of the Department for External Church Relations of the Moscow Patriarchate, met with Mr. David Curry, president of the Open Doors, USA, a Christian human rights organization, during the International Religious Freedom Summit held in Washington.
They exchanged opinions on cooperation in helping persecuted Christians in the Middle East and North Africa.
Metropolitan Hilarion informed Mr. Curry about the efforts made in this direction by the Russian Orthodox Church.
In his turn, Mr. Curry told the DECR chairman about the work and methods of the Open Doors organization.
They agreed to stir cooperation in helping persecuted Christians.
***
Founded in 1955, the international charitable human rights Christian organization Open Doors sets as its aim to help believers in countries in which faith is subjected to oppression and persecution.
Among the areas of its work is publishing and supplying the Bible, Christian literature and textbook materials for Sunday schools, creation of printing houses and libraries, organization of educational programs including the teaching of reading and writing, as well as support for persecuted communities and families of Christians killed or imprisoned on religious grounds.
In addition, Open Doors publishes a World Watch List containing the list of countries in which Christians are persecuted and their rights are violated. According to its data, over 100 million people suffer in various part of the world for their confession of the Christian faith.
DECR Communication Service