The site uses cookies to help show you the most up-to-date information. By continuing to use the site, you consent to the use of your Metadata and cookies. Cookie policy
Metropolitan Hilarion meets with Russian ambassador to the US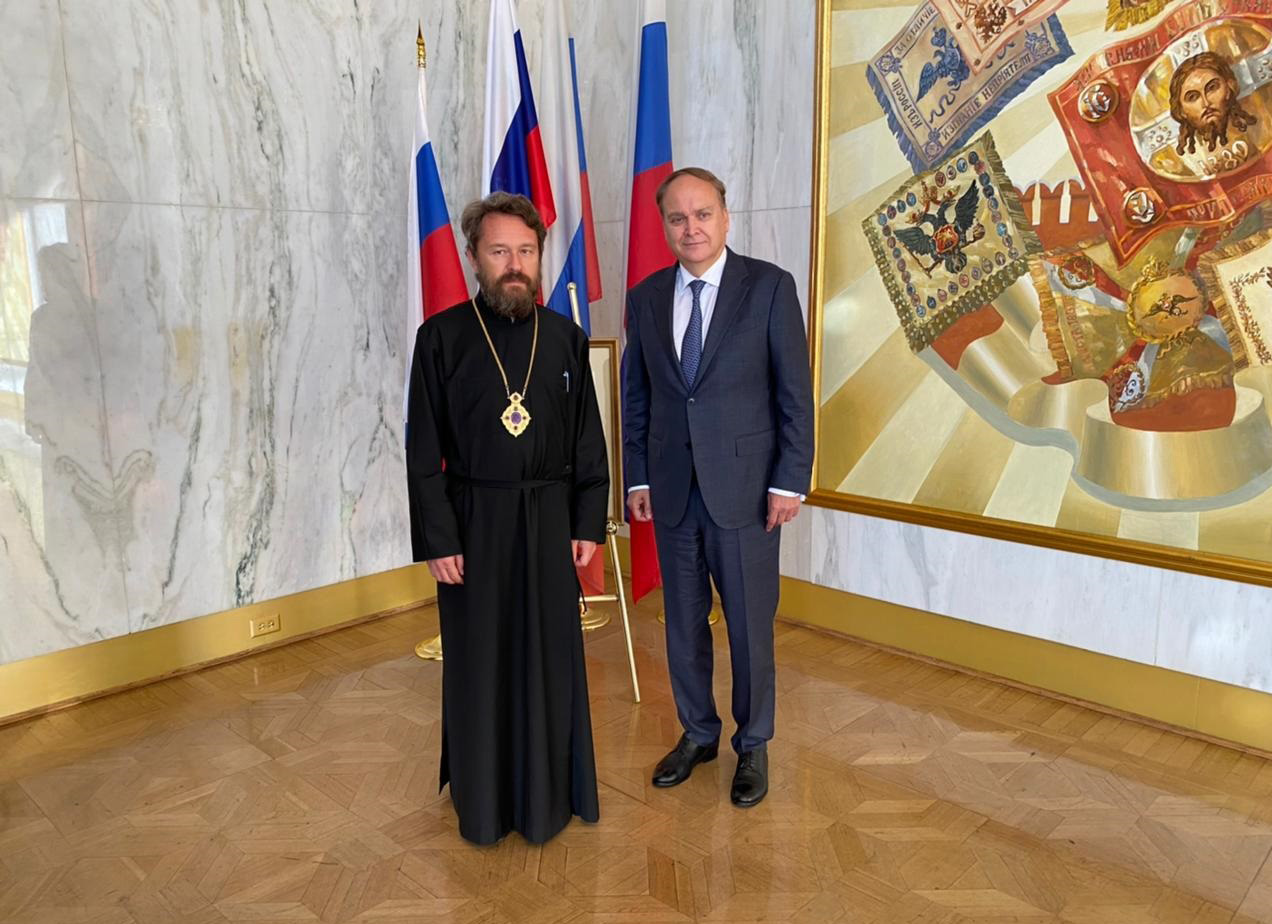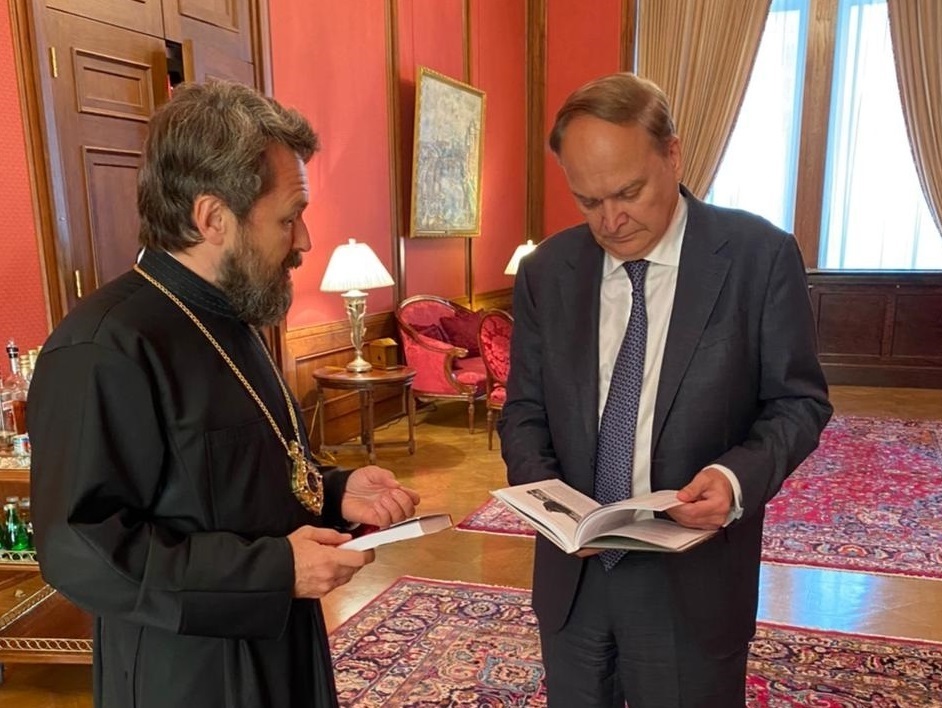 On 14th July 2021 towards the end of his working visit to the USA for an international summit on religious freedom, the chairman of the Department for External Church Relations of the Moscow Patriarchate the metropolitan of Volokolamsk Hilarion visited the embassy of the Russian Federation where he met with the Russian ambassador to the US Anatoly Antonov.
A broad range of issues of mutual interest were discussed at the meeting. Metropolitan Hilarion informed Mr. Antonov of the international summit on religious freedom, emphasizing the importance of consolidation between Christian and international organizations in the cause of coming to the defence of persecuted Christians.
For his part Mr. Antonov shared with the chairman of the DECR his thoughts on the possible development of Russian-American relations as well as possible joints efforts by Russia and the US in the field of defending freedom of religion throughout the world.
The participants of the meeting then exchanged gifts.