The site uses cookies to help show you the most up-to-date information. By continuing to use the site, you consent to the use of your Metadata and cookies. Cookie policy
Parish of St. George in Cambodia has arranged online courses for studies of Orthodox doctrine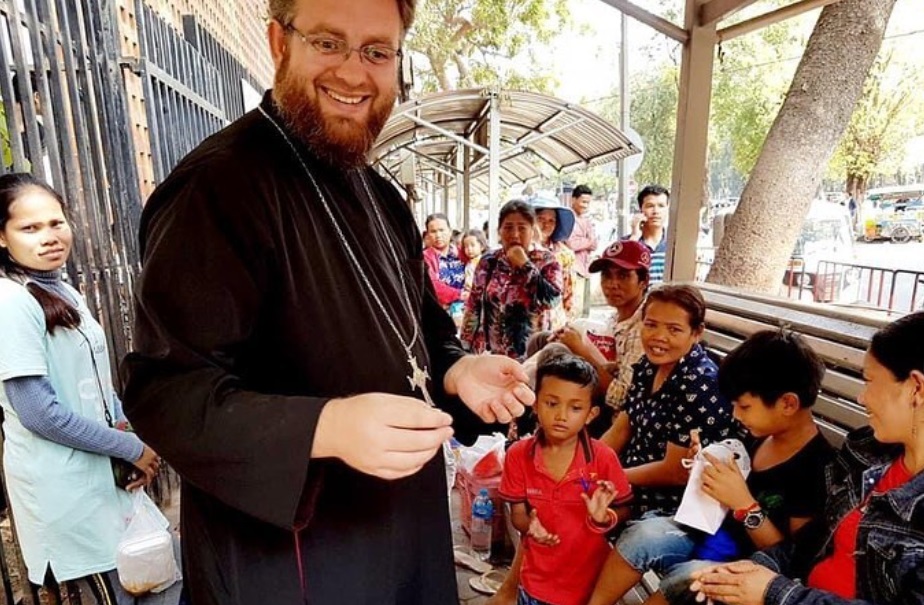 The Parish of Great Martyr George the Conqueror in Phnom Penh, Cambodia, has begun enrolling people to a group for studying the basics of Orthodox doctrine established with a blessing of Archimandrite Oleg Cherepanin, secretary of the Diocese of Thailand.
According the a report on the Facebook page of the Patriarchal Exarchate of South-East Asia, the first course will be taught by the rector of the Phnom Penh parish, Hieromonk Paisius (Ipate) to be joined later by other lecturers. The classes will be held on the ZOOM video platform each Tuesday.
The group is intended for English-speaking parishioners in the Diocese of Thailand, but it will be open for all those interested in Orthodoxy regardless of their confession.
DECR Communication Service