The site uses cookies to help show you the most up-to-date information. By continuing to use the site, you consent to the use of your Metadata and cookies. Cookie policy
Serbian Patriarch Porfirije meets with Chancellor of Ukrainian Orthodox Church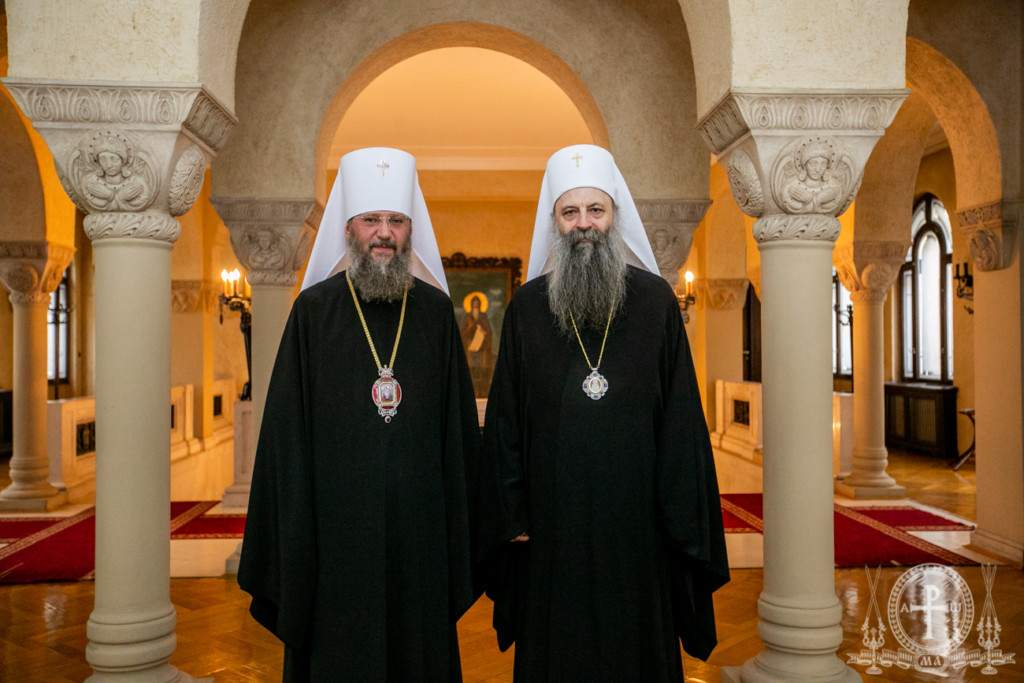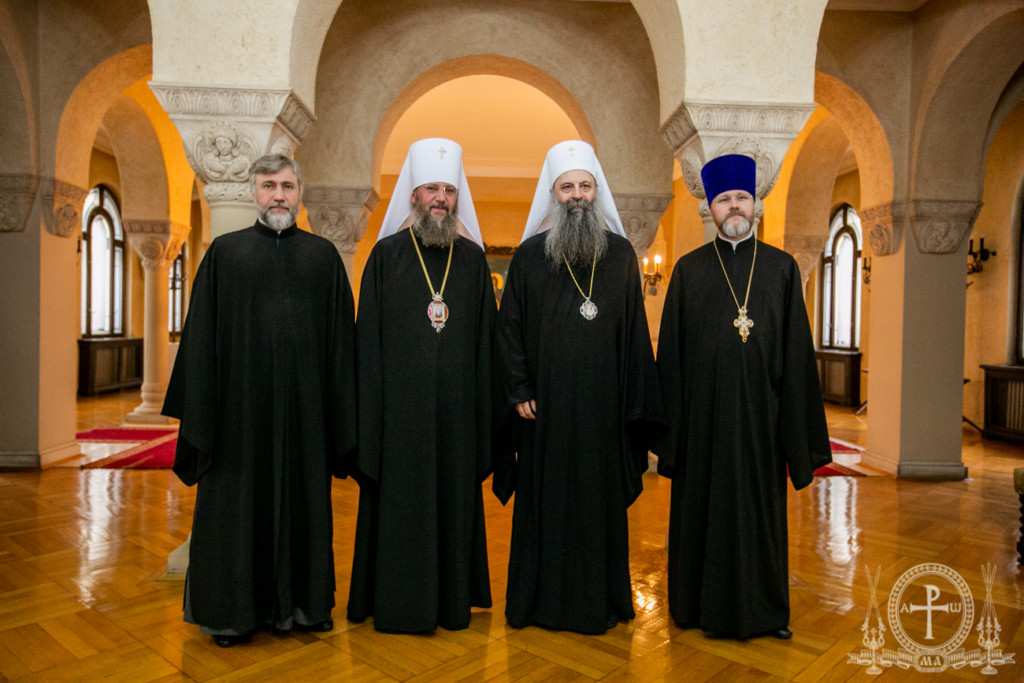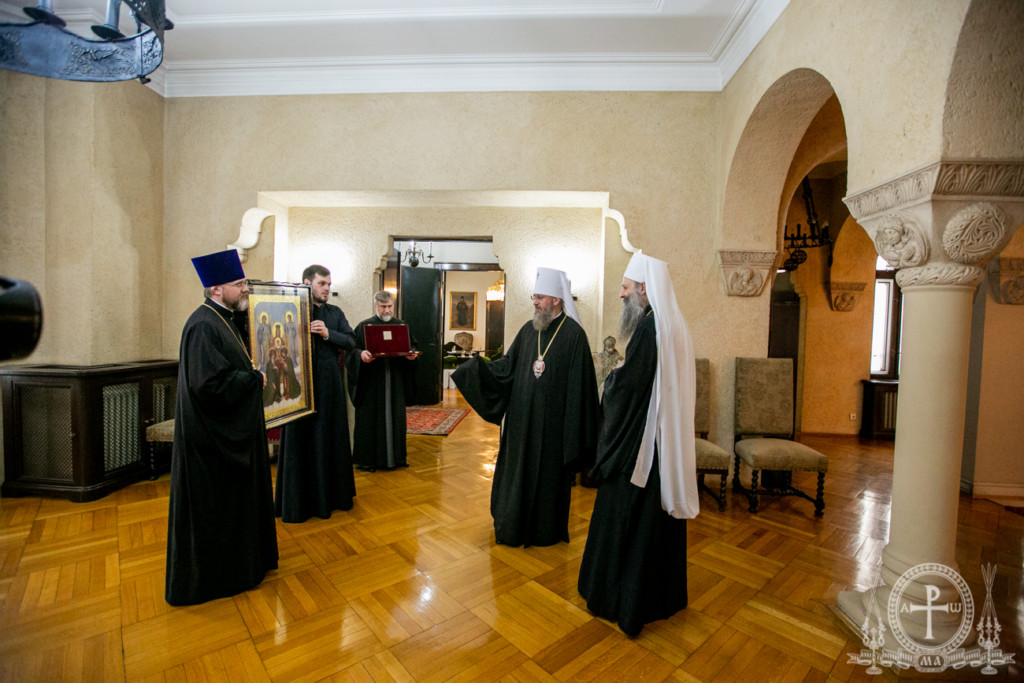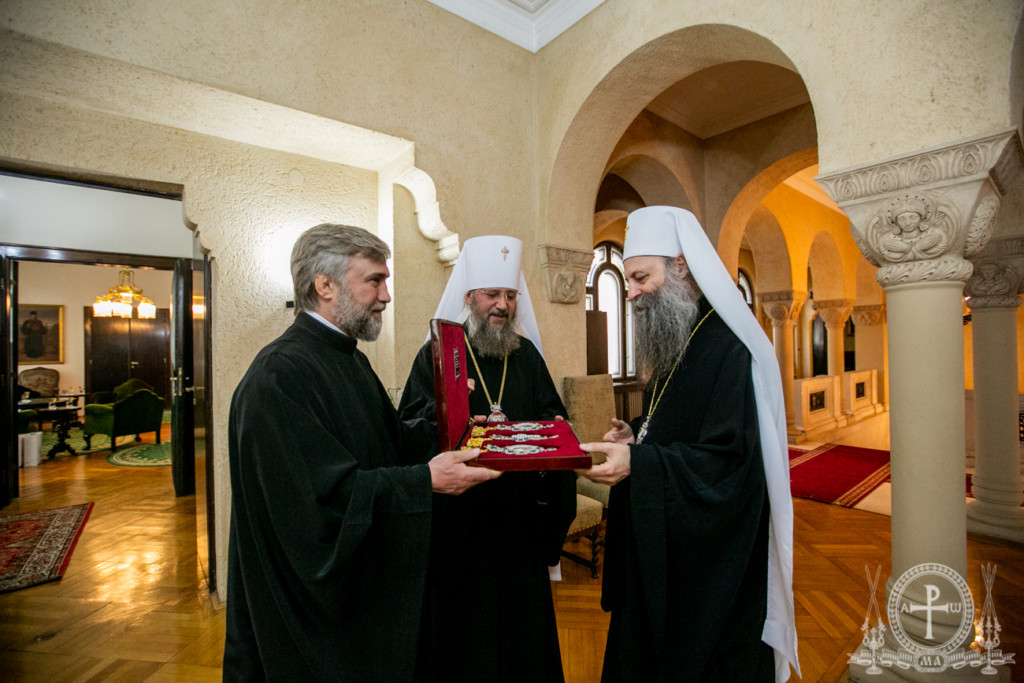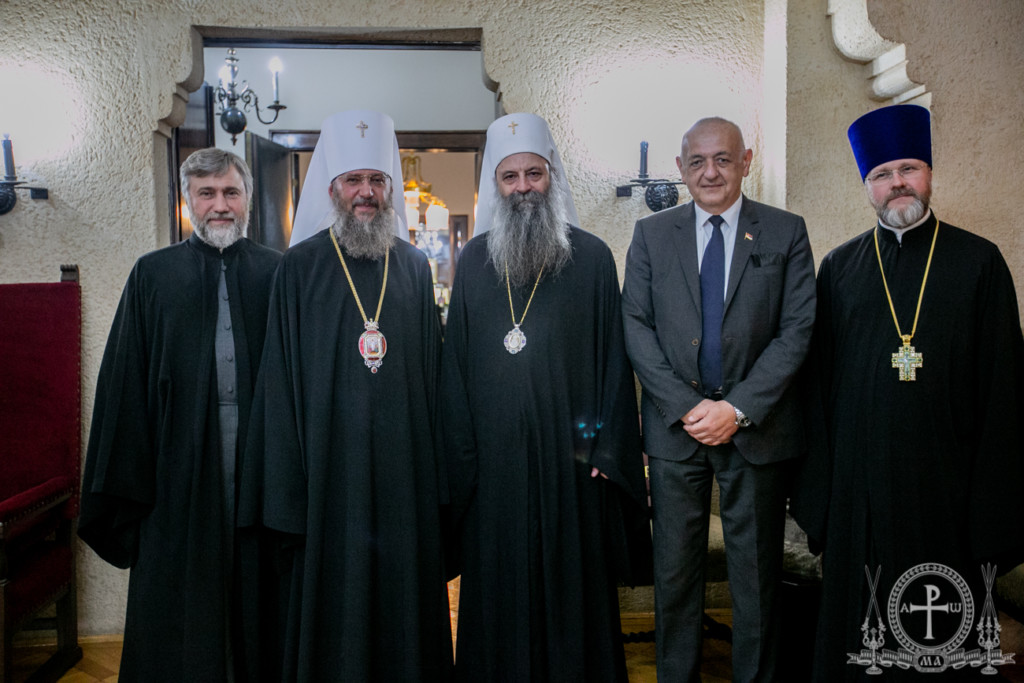 On 19th May 2021, His Holiness Patriarch Porfirije of the Serbian Orthodox Church met in Belgrade with Metropolitan Anthony of Borispol and Brovary, Chancellor of the Ukrainian Orthodox Church (UOC).
Accompanying Metropolitan Anthony were Archpriest Nikolai Danilevich, deputy head of the UOC Department for External Church Relations, and Protodeacon Vadim Novinsky. The Serbian side was represented by the Patriarch's vicar Bishop Stefan of Remesiana and Deacon Alexander Praščević, head of the Patriarch's cabinet.
Metropolitan Anthony conveyed greetings to the Primate of the Serbian Orthodox Church with his election to the Patriarch's Throne and wishes of God's aid in his primatial ministry from His Beatitude Metropolitan Onufry of Kiev and All Ukraine. His Holiness Patriarch Porfirije expressed his thanks for the greetings and visit, noting that it was his first meeting as a Patriarch with the bishop of another Local Church.
The participants in the meeting talked about the situation of the Church in Ukraine and discussed the present situation in the Orthodox world as well as the development of relations among Churches.
Also, the Ukrainian church delegation visited St. Sava's Cathedral in Belgrade, website of the DECR of the Ukrainian Orthodox Church reports.
DECR Communication Service