The site uses cookies to help show you the most up-to-date information. By continuing to use the site, you consent to the use of your Metadata and cookies. Cookie policy
Patriarchal Exarch of Africa meets with Ambassador of South Sudan to Russia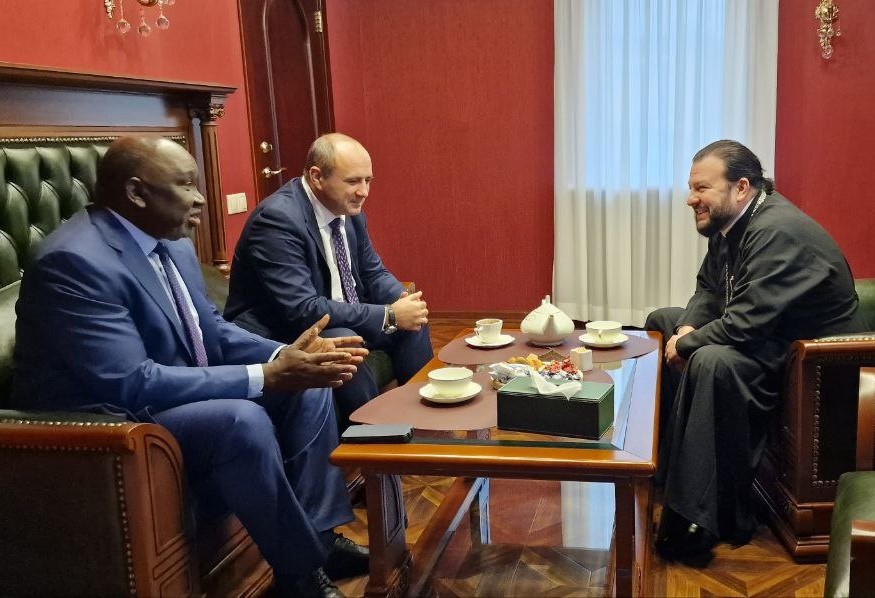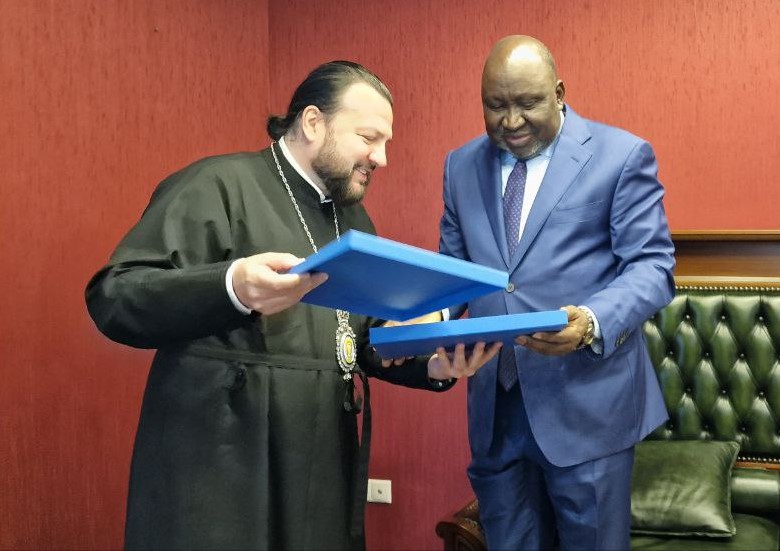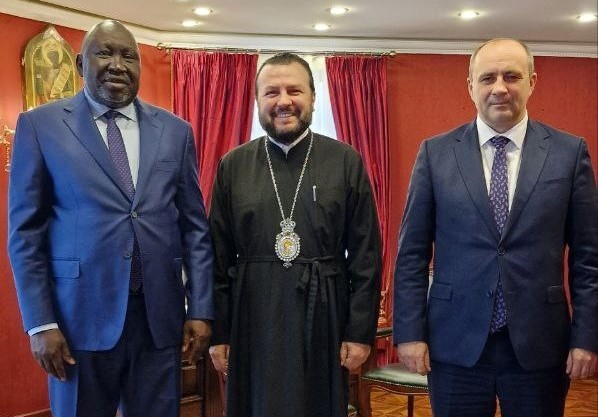 DECR Communication Service, 10.10.2023.
On October 9, Metropolitan Leonid of Klin, Patriarchal Exarch of Africa, met with H.E. Chol Tong Mayay Jang, Ambassador Extraordinary and Plenipotentiary of the Republic of South Sudan to the Russian Federation, website of the Exarchate reports.

Attending the meeting that took place in Moscow was Mr. Viktor Chemodanov, chairman of the Russia-Sudan Business Council of the Russian Chamber of Commerce and Industry.
The meeting took place following the visit of H.E. Salva Kiir Mayrdit, President of the Republic of South Sudan, to the Russian Federation in September 2023 and his meeting with Russian President Vladimir Putin.
Earlier, on October 4, the Ambassador of South Sudan was received by Mr. Mikhail Bogdanov, deputy foreign minister of the RF and special Presidential representative for the Middle East and Africa.
"Today we discussed with the Ambassador humanitarian and other issues pertaining to the mission of the Patriarchal Exarchate in South Sudan," Metropolitan Leonid said.