The site uses cookies to help show you the most up-to-date information. By continuing to use the site, you consent to the use of your Metadata and cookies. Cookie policy
Schismatics beat Ukrainian Orthodox faithful who prayed near the fence of the seized church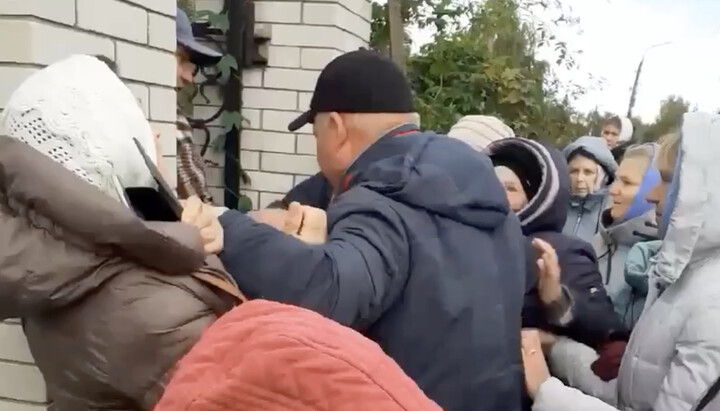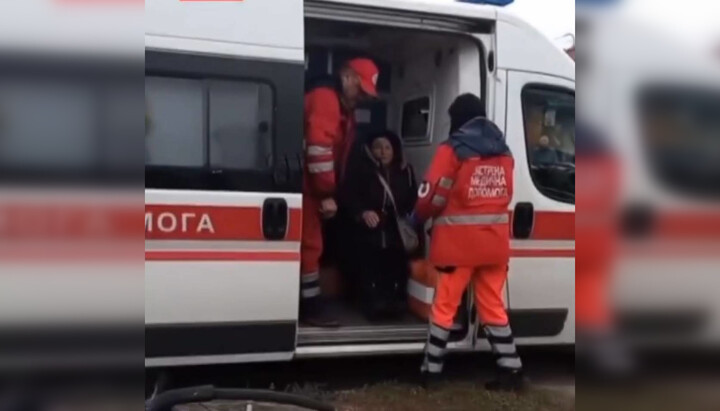 DECR Communication Service, 09.10.2023.
On 8 October 2023, in the town of Nosovka, Chernigov region, Ukraine, an assault was made upon the faithful of the Ukrainian Orthodox Church who were praying near the fence of their church that had been seized by schismatics earlier. "Activists" of the schismatic structure beat the parishioners.

Orthodox Christians were praying near the fence of the church that had been taken away from them. The OCU raiders who seized the church building on October 3, were conducting their 'divine service' inside, the Union of Orthodox Journalists reports with reference to Dozor_Kozak1 telegram channel.
Members of the schismatic structure attacked members of the community during prayer. They beat the priest's wife and other parishioners. According to available data, an elderly woman suffered serious bodily injury – a broken leg. An ambulance was called.
This is not the first case of assault on the faithful in Nosovka. On the day of the seizure, a parishioner was savagely beaten by a man in military uniform. The woman was diagnosed with fractured ribs, bruised chest and forearm.