The site uses cookies to help show you the most up-to-date information. By continuing to use the site, you consent to the use of your Metadata and cookies. Cookie policy
DECR Chairman arrives to India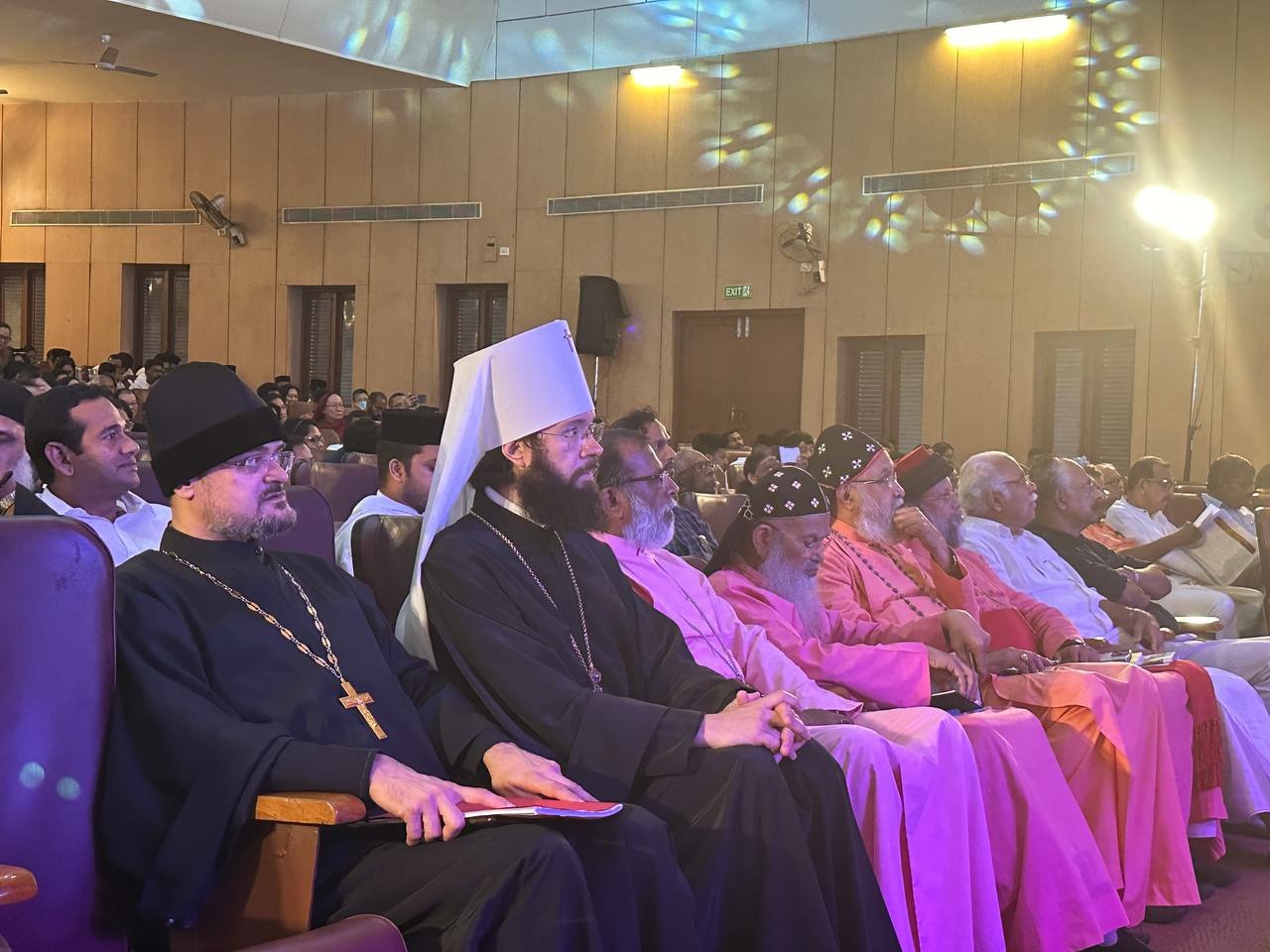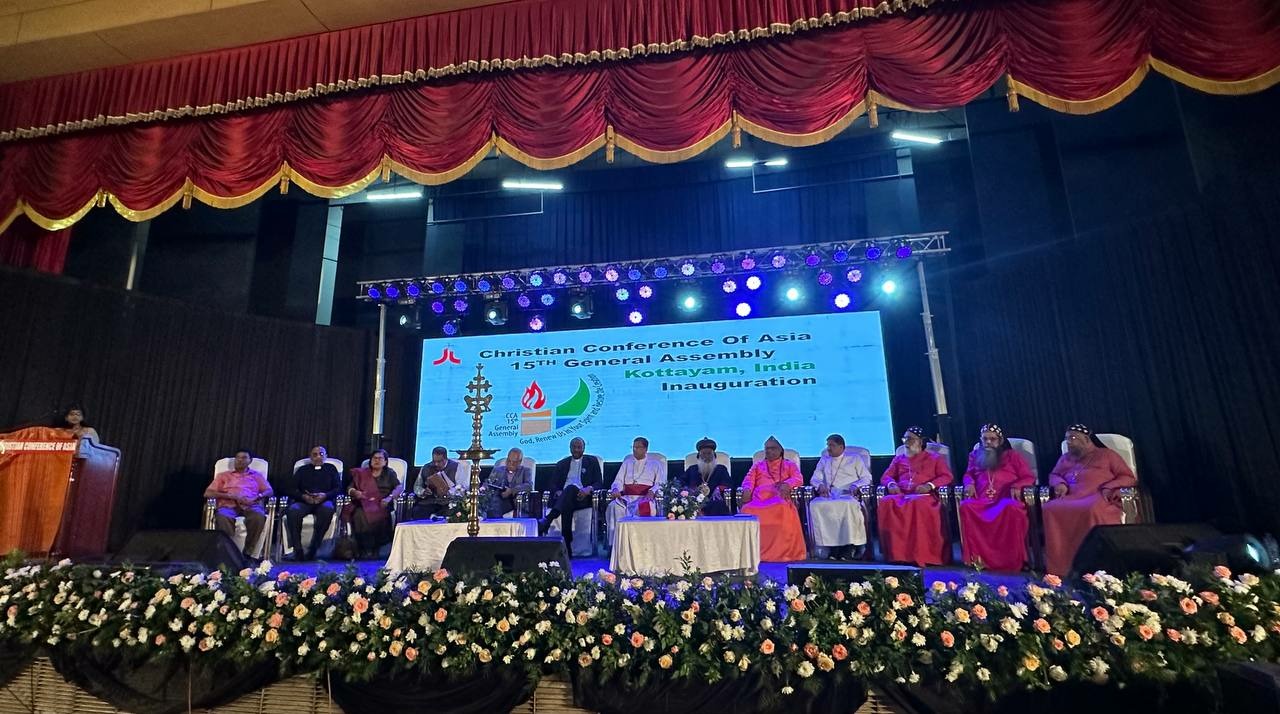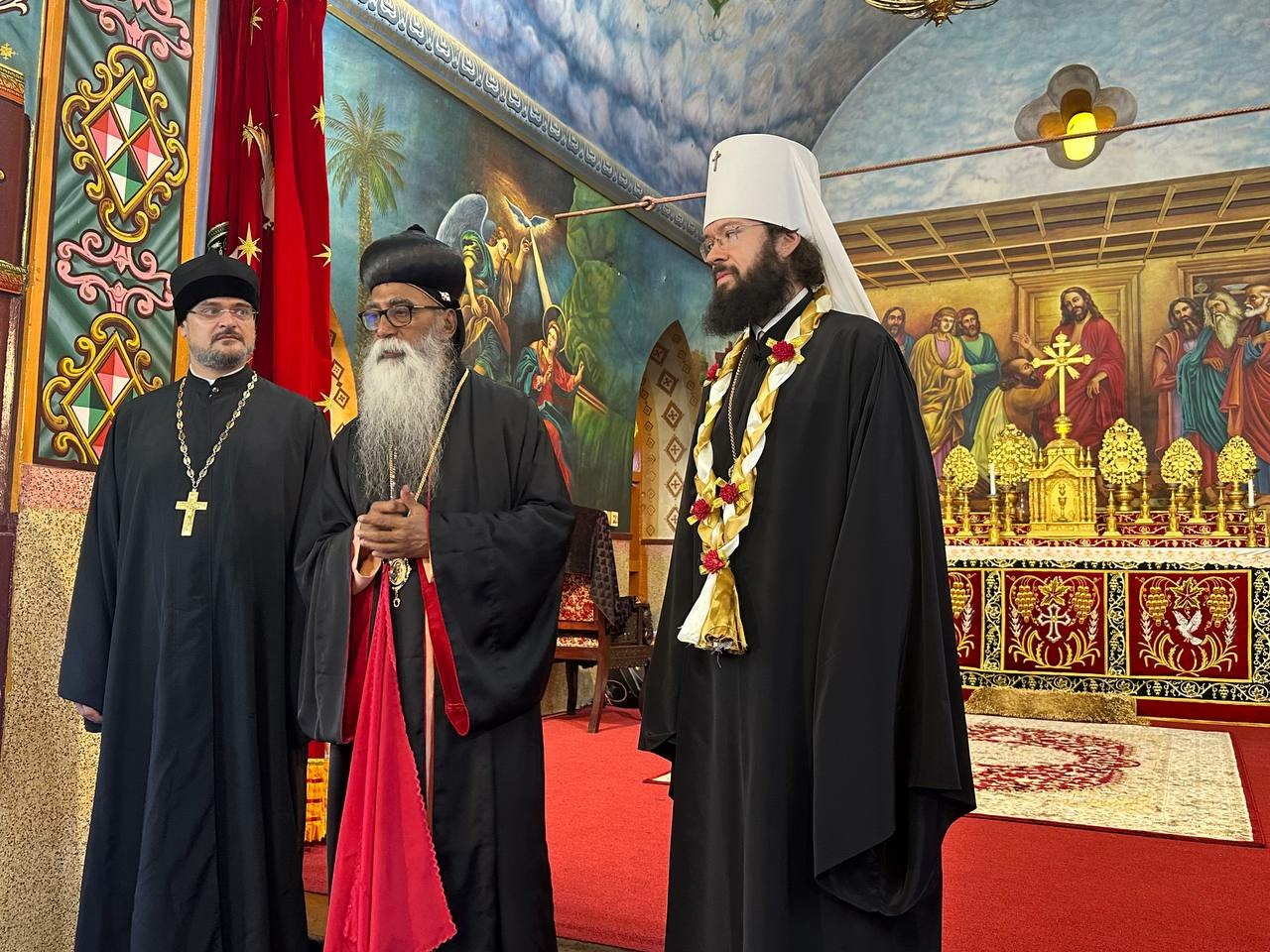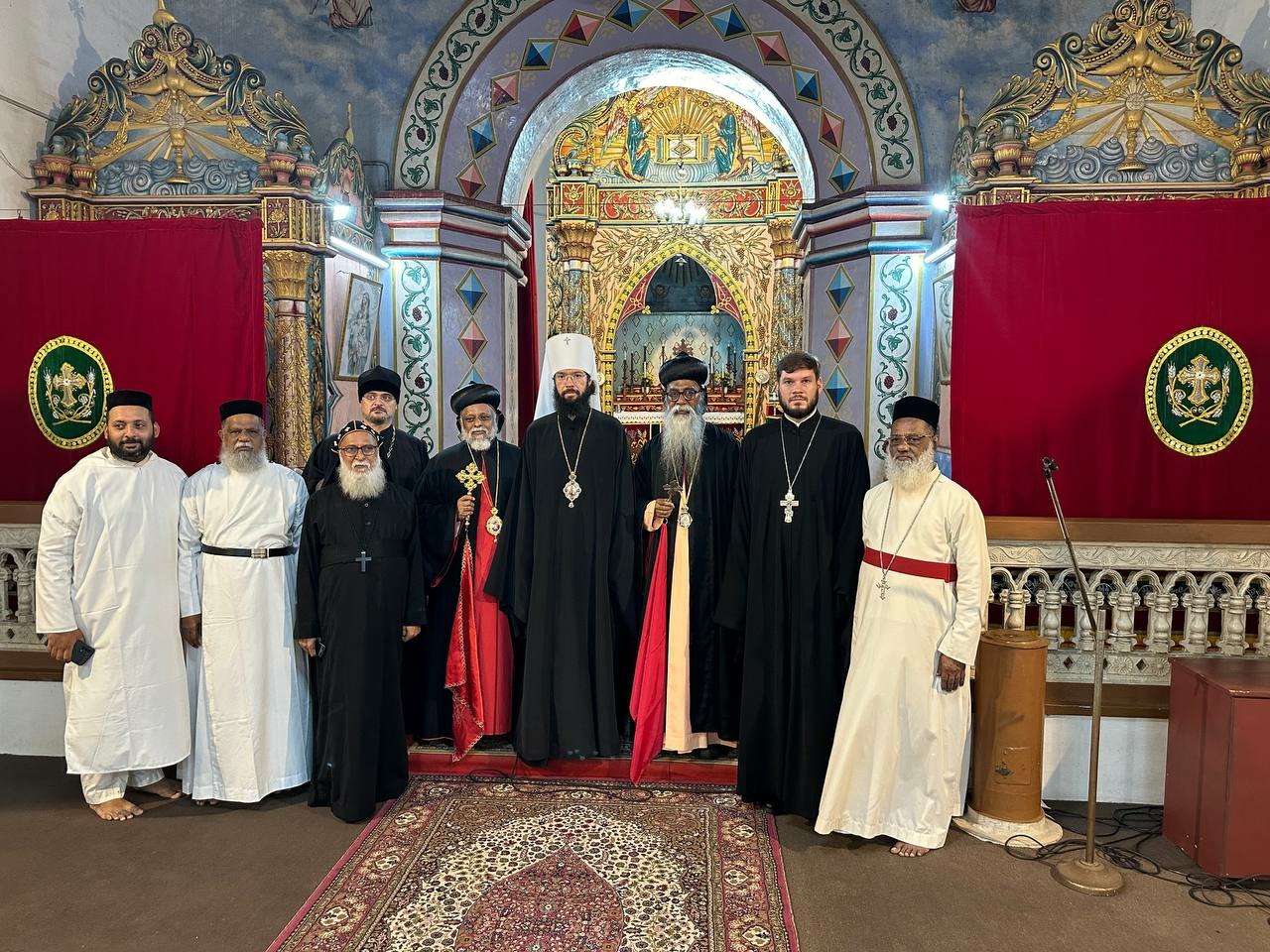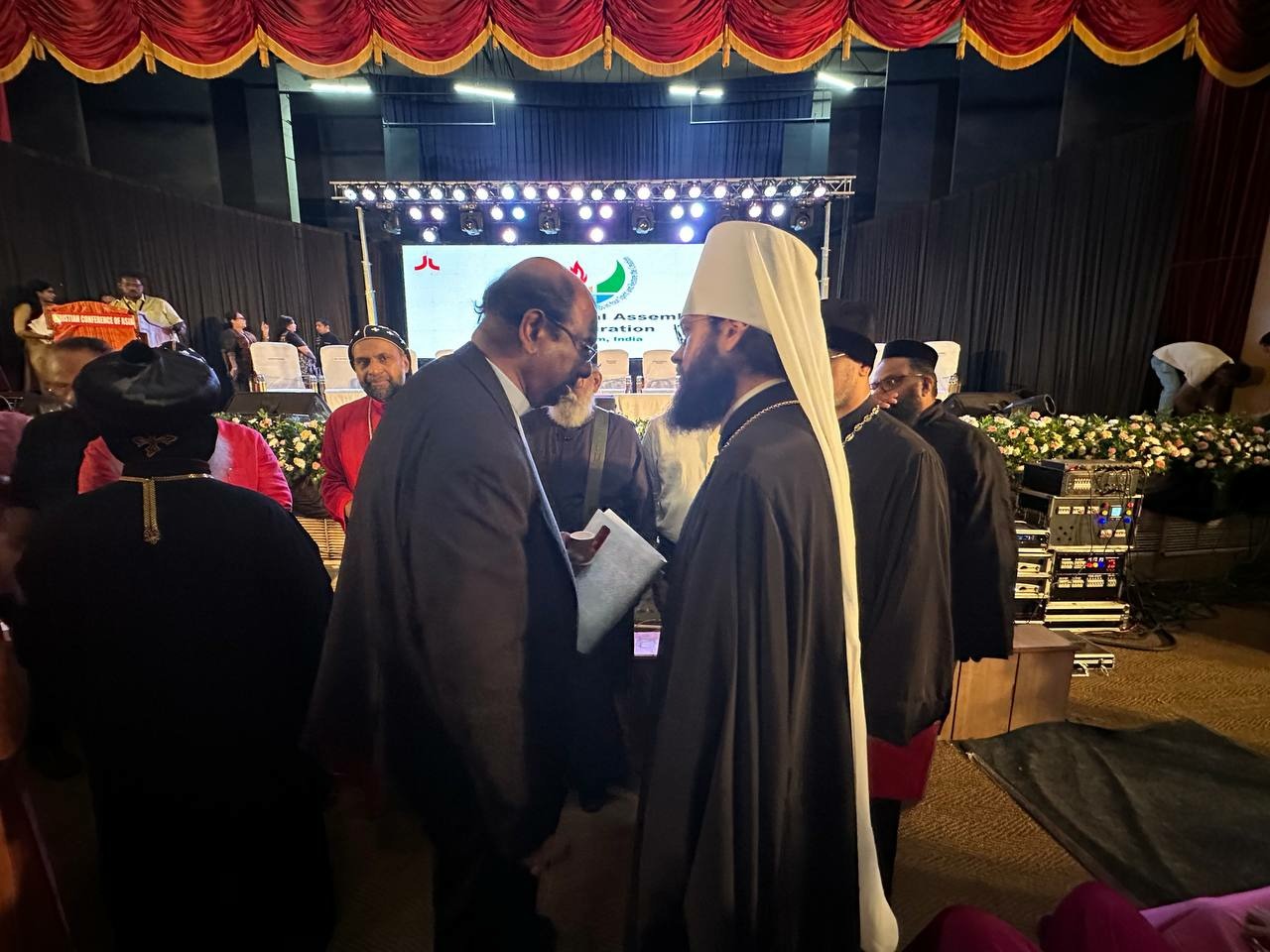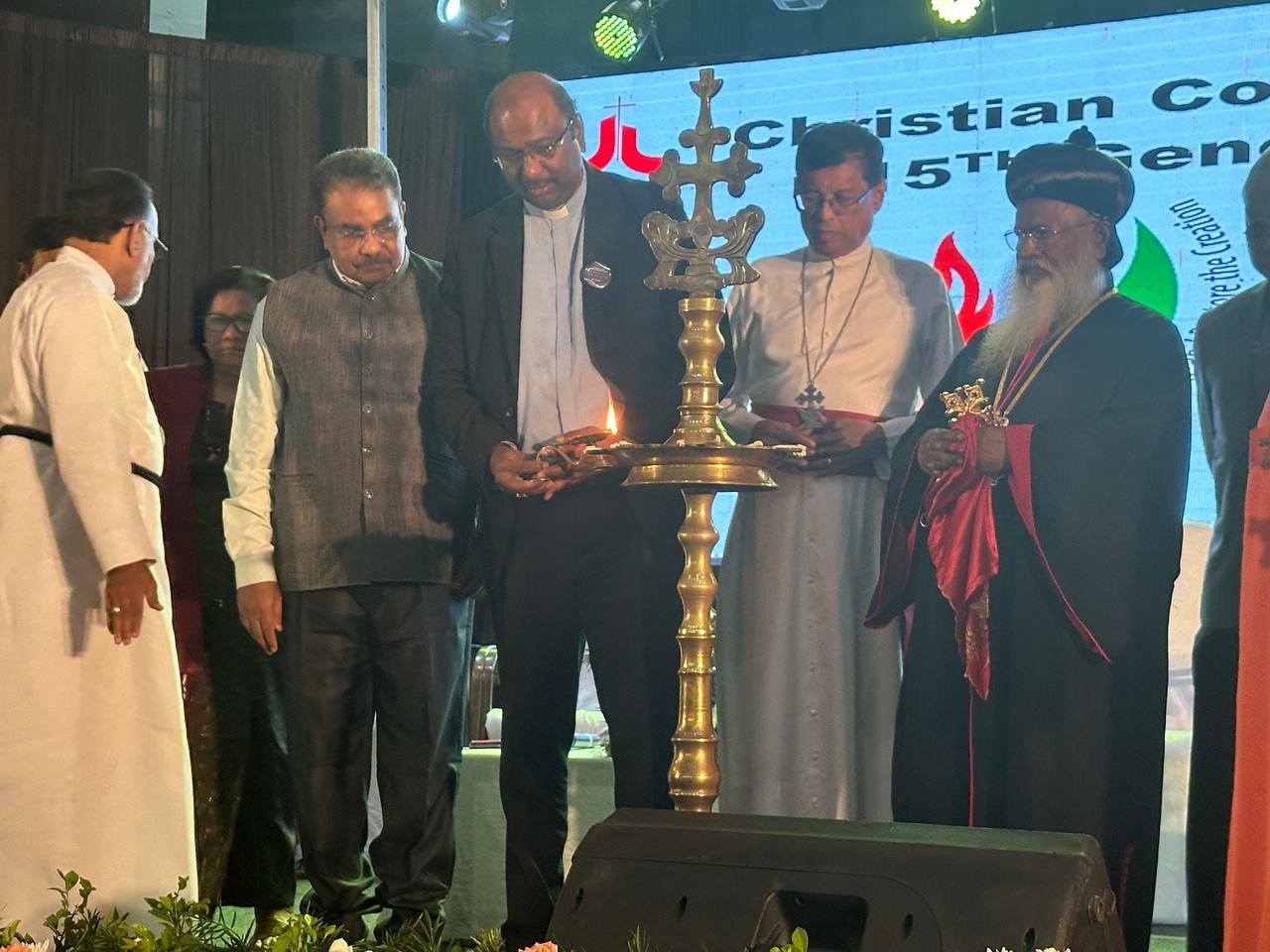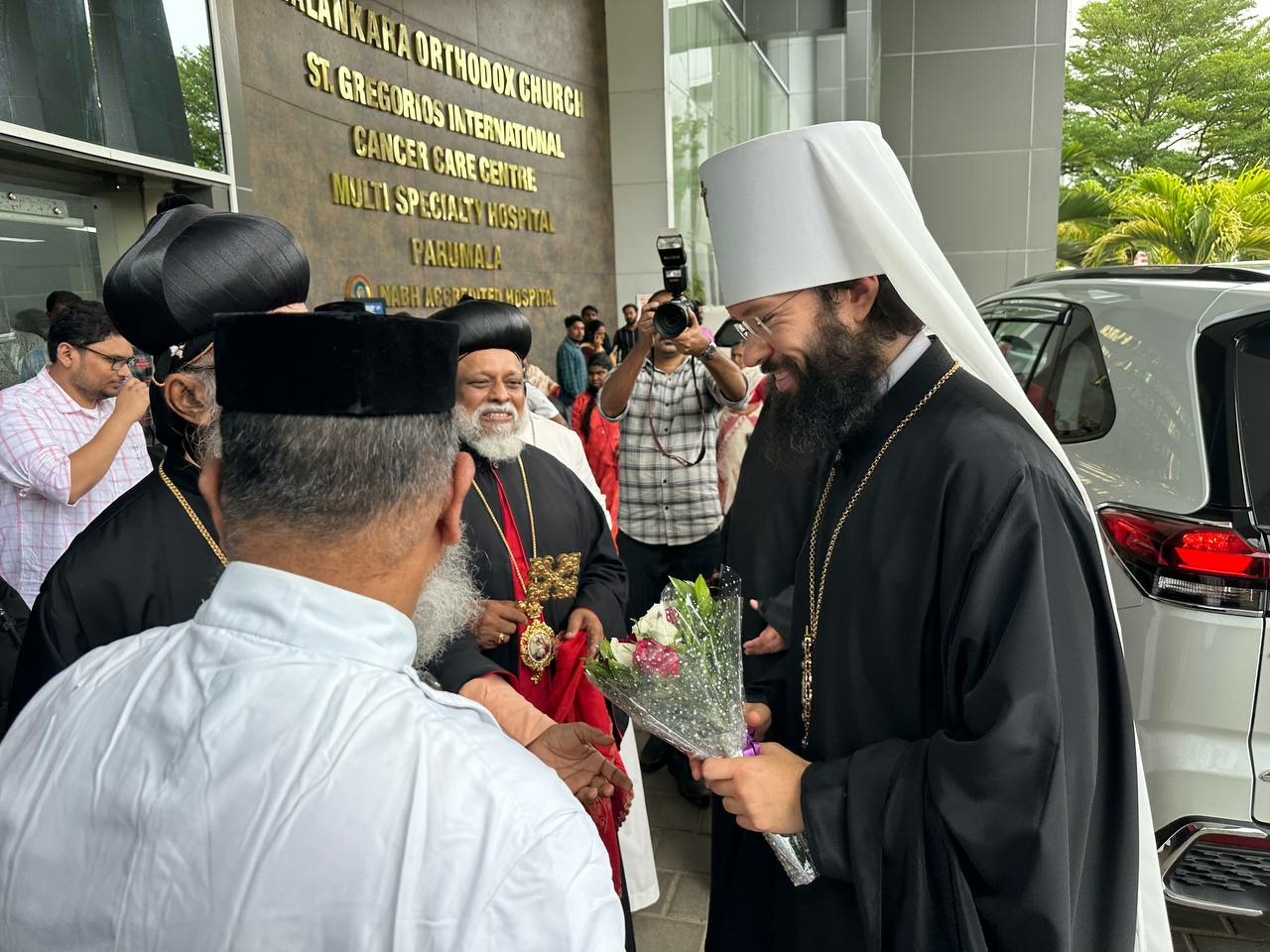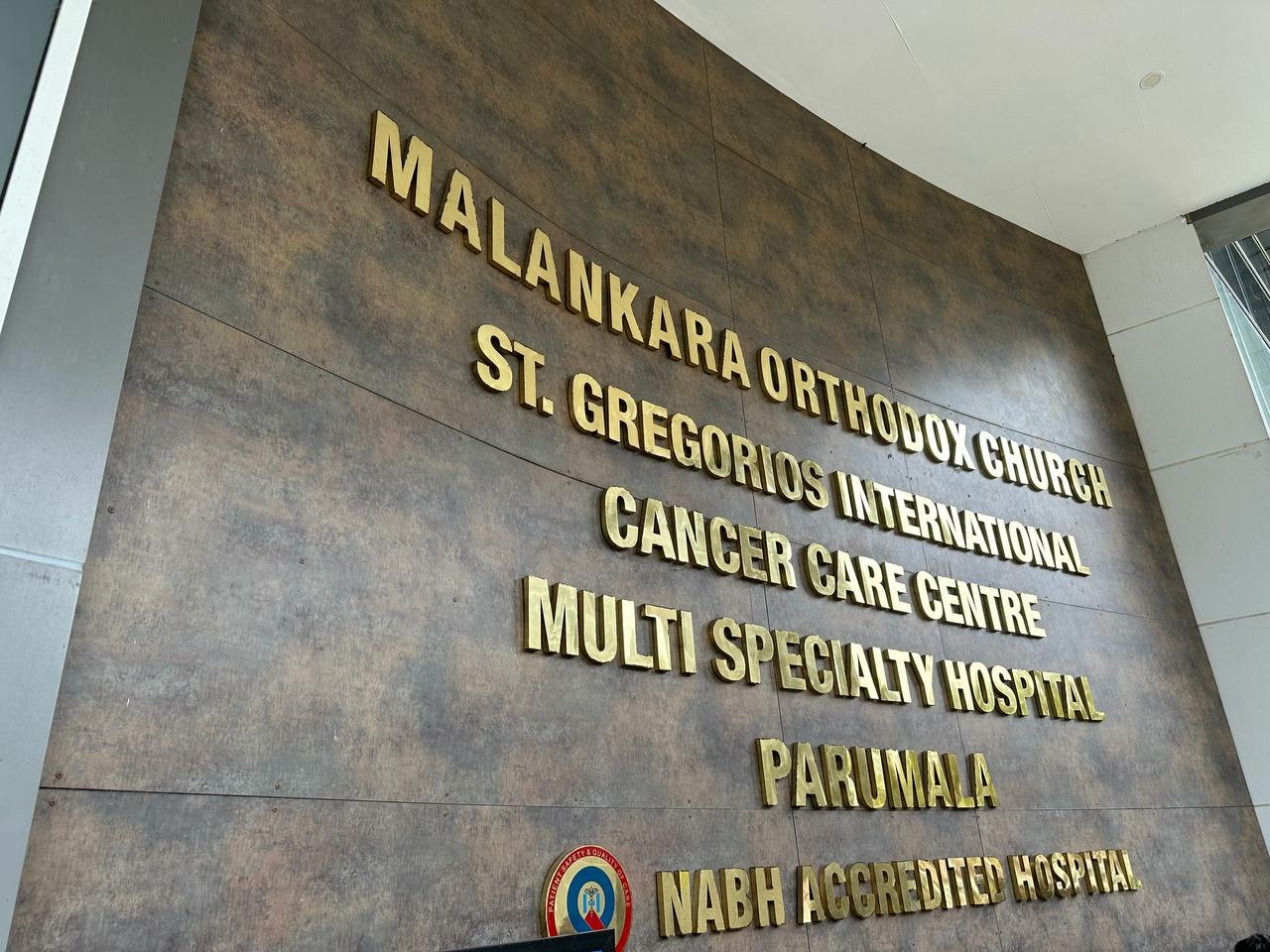 DECR Communication Service, 28.09.2023.
On September 27, with the blessing of His Holiness Patriarch Kirill of Moscow and All Russia, Chairman of the Department for External Church Relations Metropolitan Anthony of Volokolamsk started his visit to India.
The visit comes at the invitation of the Malankara Church of India and the Christian Conference of Asia, which is currently holding its XV General Assembly in the city of Kottayam in India's state of Kerala.
On September 28, Metropolitan Anthony visited the church of the Most Holy Theotokos in the city of Niranam, one of the most ancient Christian churches of India, which was erected on the site of one of the seven churches, built in the I century by Saint Thomas the Apostle. At the gate of the church, His Eminence was solemnly greeted by its rector and member of the Malankara Association Managing Committee Metropolitan Chrysostomos of Niranam, and by members of clergy and parishioners. Metropolitan Anthony offered a prayer at the chest with a particle of the relics of Saint Thomas the Apostle, the particle reposing in its dedicated chapel, and had a conversation with members of the Managing Committee.
After that, His Eminence Anthony proceeded to visit the church of Saint Gregorios in the city of Parumala, the site of special veneration for India's Christians, visited by hundreds of pilgrims daily. The representative of the Russian Orthodox Church was greeted by President of the Department of Church Relations Metropolitan Yuhanon Mar Demetrios of Delhi. In the meeting after that, the two hierarchs discussed a broad spectrum of topics focusing on bilateral relations between the Russian Orthodox Church and the Malankara Church of India. DECR Chairman also got acquainted with the work of the St. Gregorios International Cancer Care Centre, part of St. Gregorios Medical Mission Hospital of Parumala, the largest hospital owned and managed by the Malankara Church.
On the same day, Metropolitan Anthony of Volokolamsk was an honorary guest at the opening of the XV General Assembly of the Christian Conference of Asia, which brings together representatives of most of the Asian Churches and multiple guests. The session was opened by General Secretary of the Christian Conference of Asia Dr. M. G. Chunakara, General Secretary of the World Council of Churches Dr. J. Pillay, His Holiness Catholicos of Malankara Baselios Marthoma Mathews III, and leaders of the Christian communities of India.
The visit to India by Metropolitan Anthony will continue until October 2.
In his visit, His Eminence is accompanied by DECR Secretary for Inter-Christian Relations Hieromonk Stephan (Igumnov) and by DECR Chairman Assistant Priest Aleksandr Yershov.
Page is available in the following languages