The site uses cookies to help show you the most up-to-date information. By continuing to use the site, you consent to the use of your Metadata and cookies. Cookie policy
DECR chairman meets with Archbishop Filippo Santoro of Taranto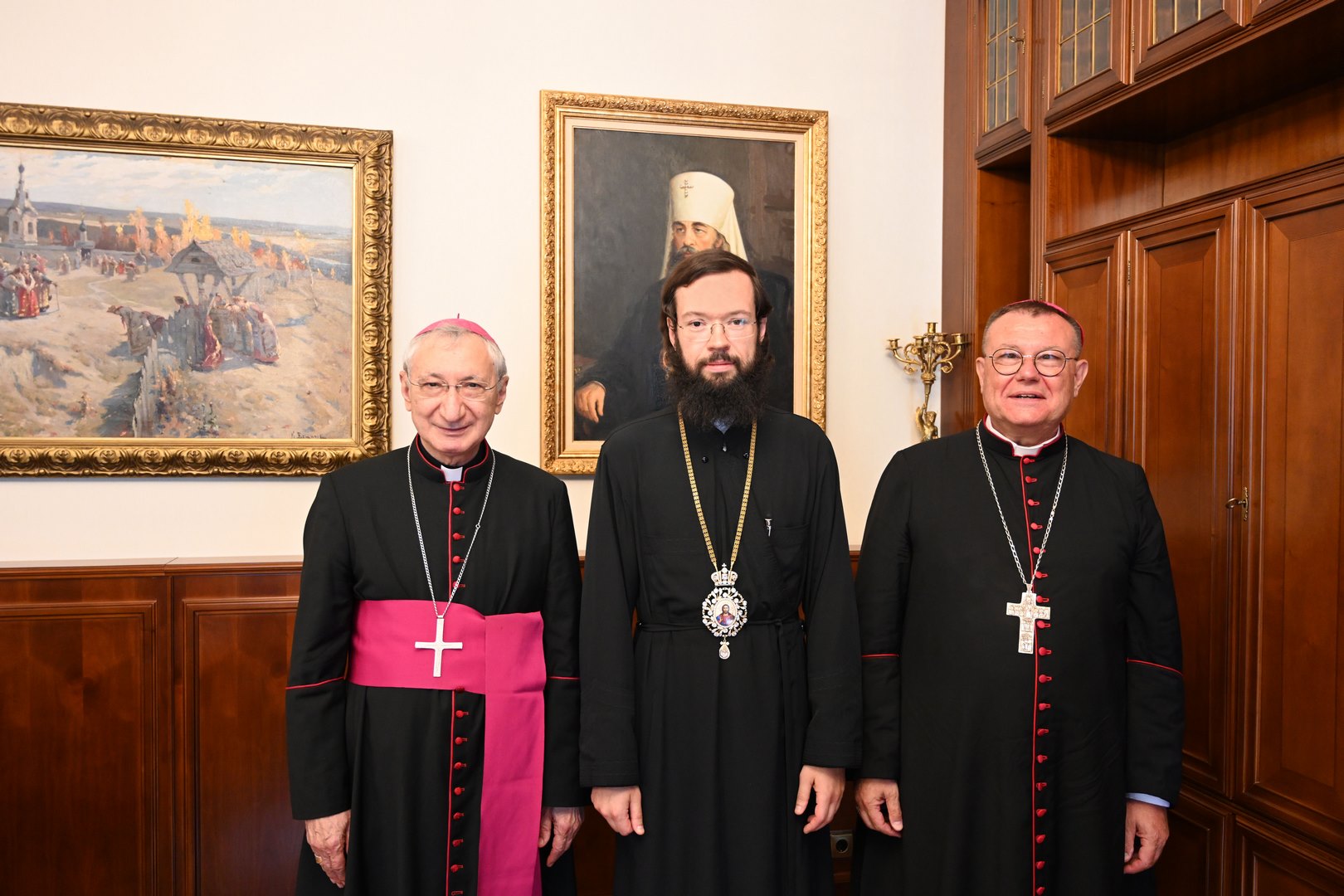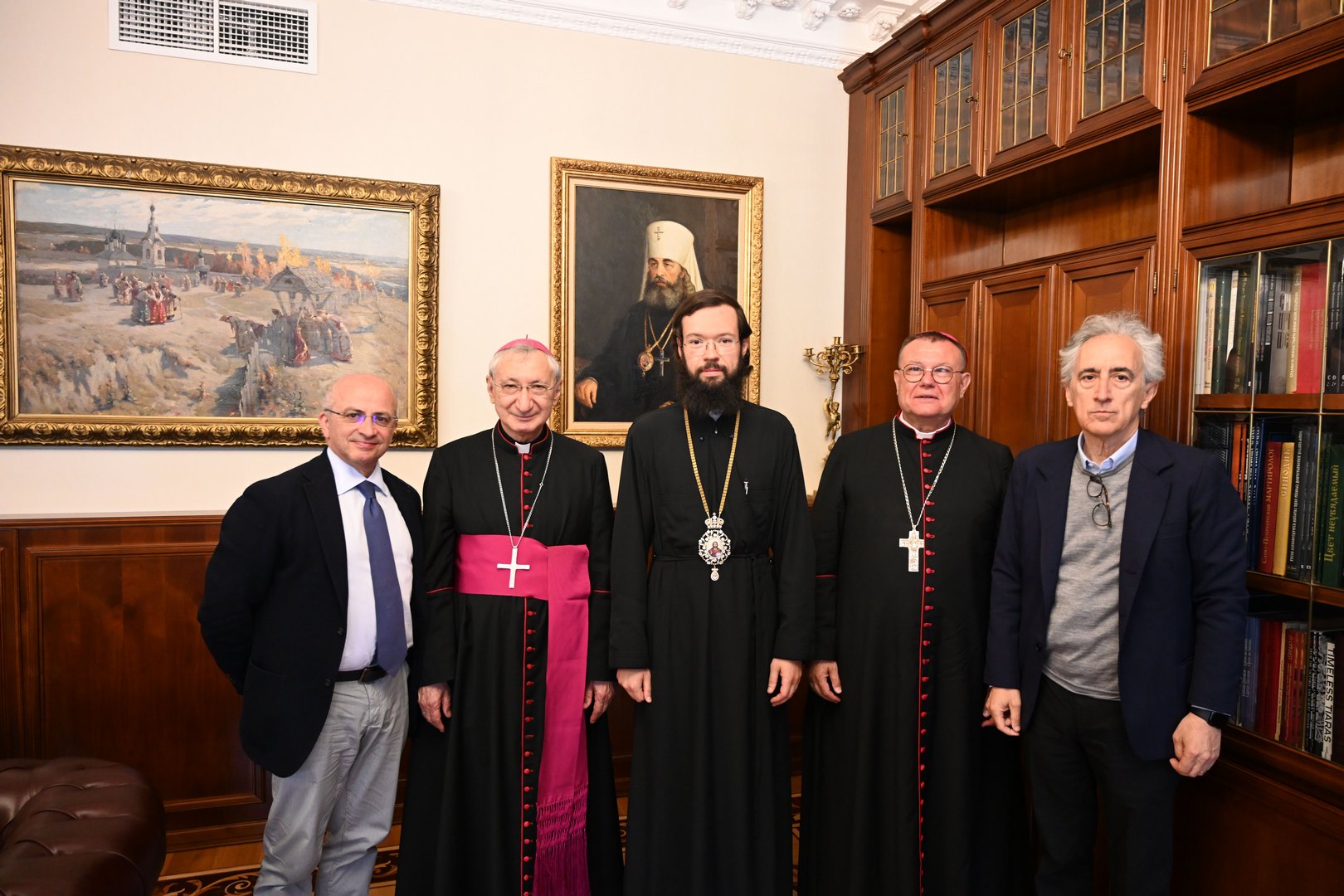 DECR Communication Service, 11.07.2023.

On July 10, a meeting took place at the Moscow Patriarchate Department for External Church Relations between DECR chairperson Metropolitan Anthony of Volokolamsk and Catholic Archbishop of Taranto (Italy) Filippo Santoro, who is on a visit to Moscow, and the lay people who accompany him.

They were joined by the ordinary of the Roman Catholic Archdiocese of the Mother of God in Moscow, Archbishop Paolo Pezzi.

In the course of their conversation, they discussed the participation of Christians in humanitarian projects aimed to help those affected by conflicts.