The site uses cookies to help show you the most up-to-date information. By continuing to use the site, you consent to the use of your Metadata and cookies. Cookie policy
Rector of Russian Orthodox Metochion in Sofia takes part in patronal feast at cathedral church in Bulgarian Lovech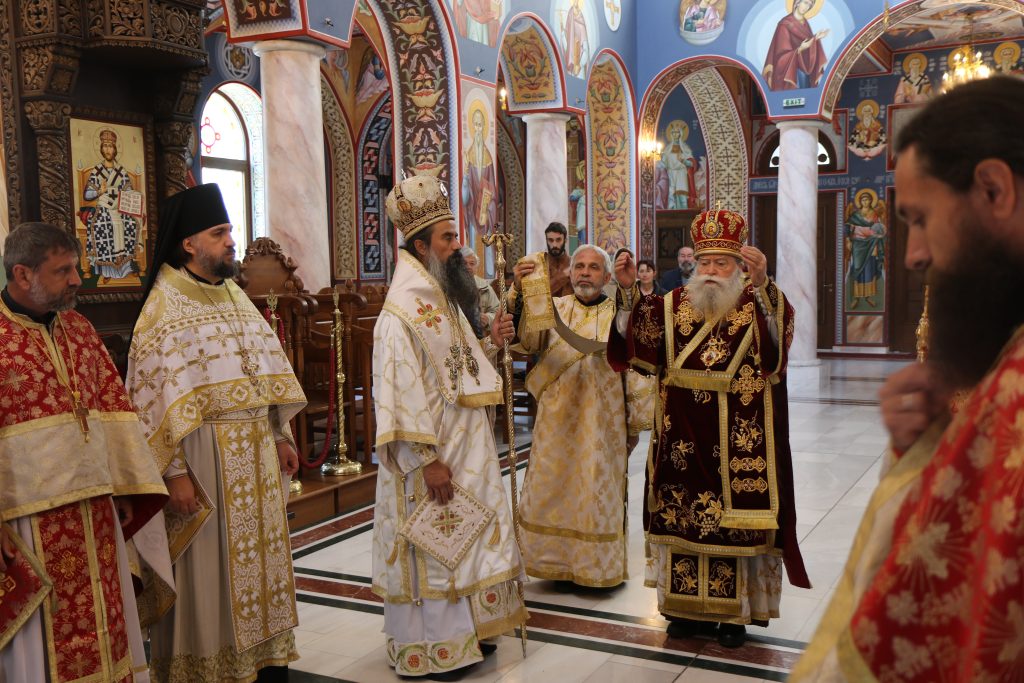 DECR Communication Service 12.05.2023.
On May 11, the Bulgarian Orthodox Church celebrates the commemoration day of Ss Cyril and Methodius, Equal-to-the-Apostles. Archimandrite Vassian (Zmeyev), rector of the Patriarchal Metochion in Sofia, was invited to the patronal feast by Metropolitan Gavriil, the ruling bishop of the diocese of Lovech.

Metropolitan Gavriil celebrated the festive liturgy at the Ss Cyril and Methodius cathedral in Lovech together with Metropolitan Daniil of Vidin, Bishop Mikhail of Constantia, archimandrite Vassian and clerics of the diocese, website of the Russian Orthodox Metochion in Sofia reports.
After the service, archimandrite Vassian took part in the ceremony of the Lovech City Day celebration traditionally timed to the commemoration day of Ss Cyril and Methodius. Ms Cornelia Marinova, the Lovech Mayor, addressed the guests and local residents on the central square. In his speech, Metropolitan Gavriil noted the paramount significance of educational labours of the saint brothers and of their disciples for Bulgaria and for the entire Slavic Orthodox world.