The site uses cookies to help show you the most up-to-date information. By continuing to use the site, you consent to the use of your Metadata and cookies. Cookie policy
Synod of the Patriarchal Exarchate for Southeast Asia holds its session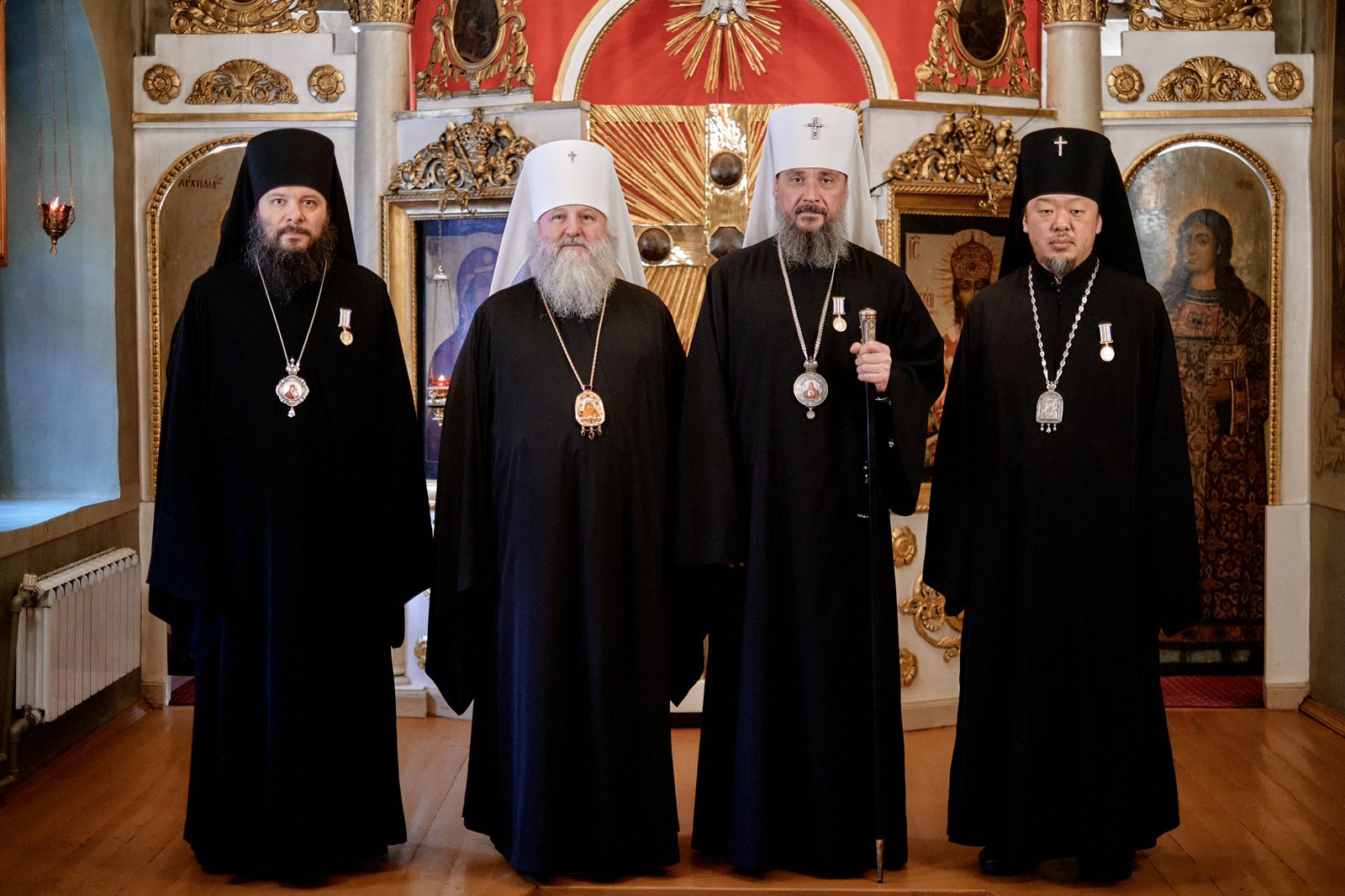 DECR Communication Service, 01.02.2023.
On January 29, a regular session of the Synod of the Patriarchal Exarchate of Southeast Asia was held at the Church of the Life-Giving Trinity in Ostankino. Moscow.
Metropolitan Sergy of Singapore and Southeast Asia chaired the session, taking part in which were also Metropolitan Pavel of Manila and Hanoi, Archbishop Feofan of Korea, and Bishop Pitirim of Jakarta, a vicar of the Diocese of Singapore.
Members of the Synod expressed their filial gratitude to His Holiness Patriarch Kirill of Moscow and All Russia and members of the Holy Synod of the Russian Orthodox Church for their attention to the destiny of Orthodoxy in Asia, the development of church communities there and arrangement of their canonical life.
Consideration was given to a wide range of issues pertaining to the life of the Patriarchal Exarchate and further development of the parishes of the Russian Orthodox Church in the countries of Southeast Asia.
At the end of the session, Metropolitan Pavel presented the archpastors with an award of the Diocese of the Philippines and Vietnam - the Medal of St. John of Shanghai, 1st class, website of the Patriarchal Exarchate reports.