The site uses cookies to help show you the most up-to-date information. By continuing to use the site, you consent to the use of your Metadata and cookies. Cookie policy
Rector of the Russian Church Metochion attends Liturgy at St. Alexander Nevsky Cathedral in Sofia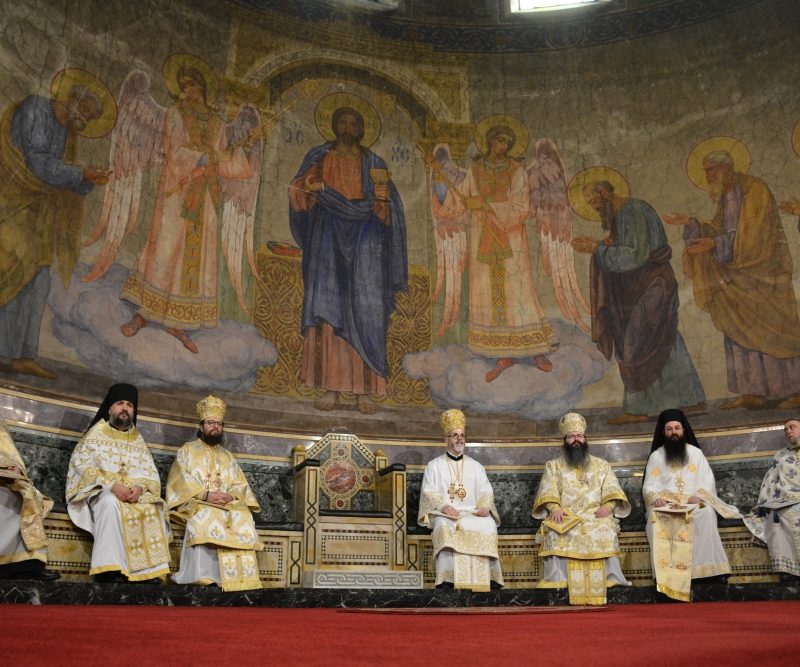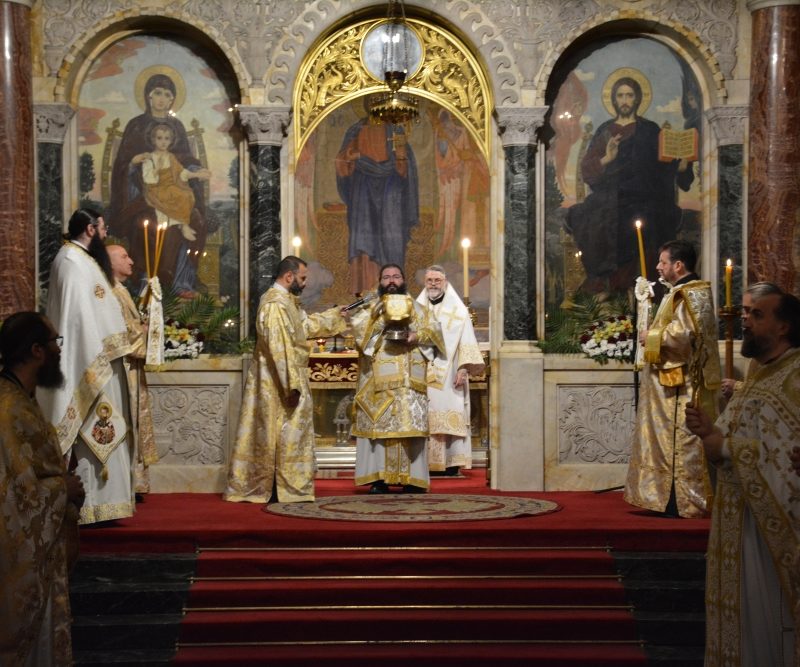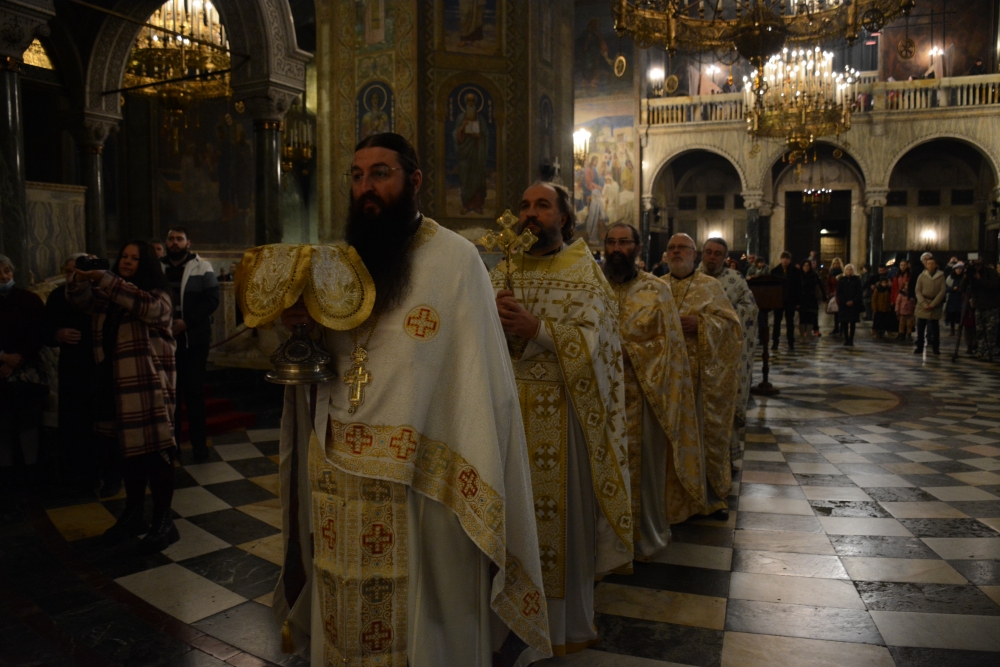 DECR Communication Service, 02.01.2023.
On January 1, the Bulgarian Orthodox Church celebrates the feast of the Circumcision of the Lord and commemorates St. Basil the Great. Archimandrite Vassian (Zmeyev), representative of the Patriarch of Moscow and All Rus' to the Patriarch of Bulgaria and rector of the Metochion of the Russian Orthodox Church in Sofia attended the Divine Liturgy celebrated at the St. Alexander Nevsky Cathedral in Sofia.

Metropolitan Anthony of Western and Central Europe, a hierarch of the Bulgarian Orthodox Church, officiated. Concelebrating were Bishop Gerasim of Melnik, chief secretary of the Holy Synod, and Bishop Pachomius of Branitsa, rector of the Sofia Theological Seminary.
After the Liturgy, a prayer service for the New Year was celebrated. Metropolitan Anthony read out Christmas Message of His Holiness Patriarch Neophyte of Bulgaria.
The clergy and the choir sang Many Years to Patriarch Neophyte, the Holy Synod of the Bulgarian Orthodox Church, and all Orthodox Christians.
Metropolitan Anthony congratulated the worshippers with the church feasts and the New Year and wished them good health and prosperity granted by the Lord, website of the Patriarchal Metochion in Sofia reports.