The site uses cookies to help show you the most up-to-date information. By continuing to use the site, you consent to the use of your Metadata and cookies. Cookie policy
Representative of Russian Church attends Christmas festivities at the Cathedral of the Dormition in Damascus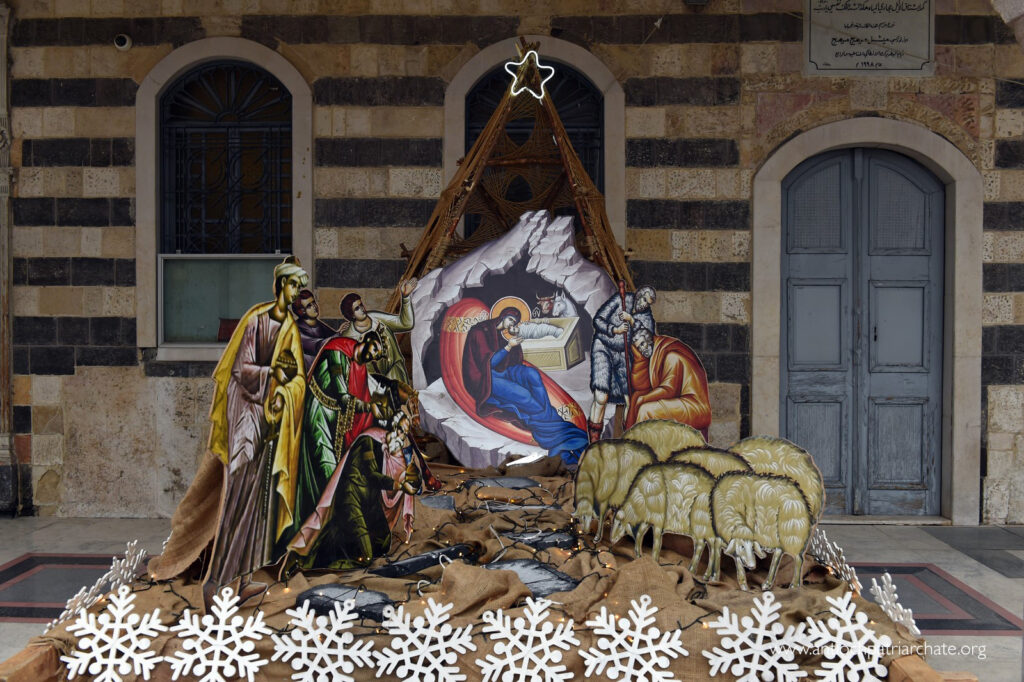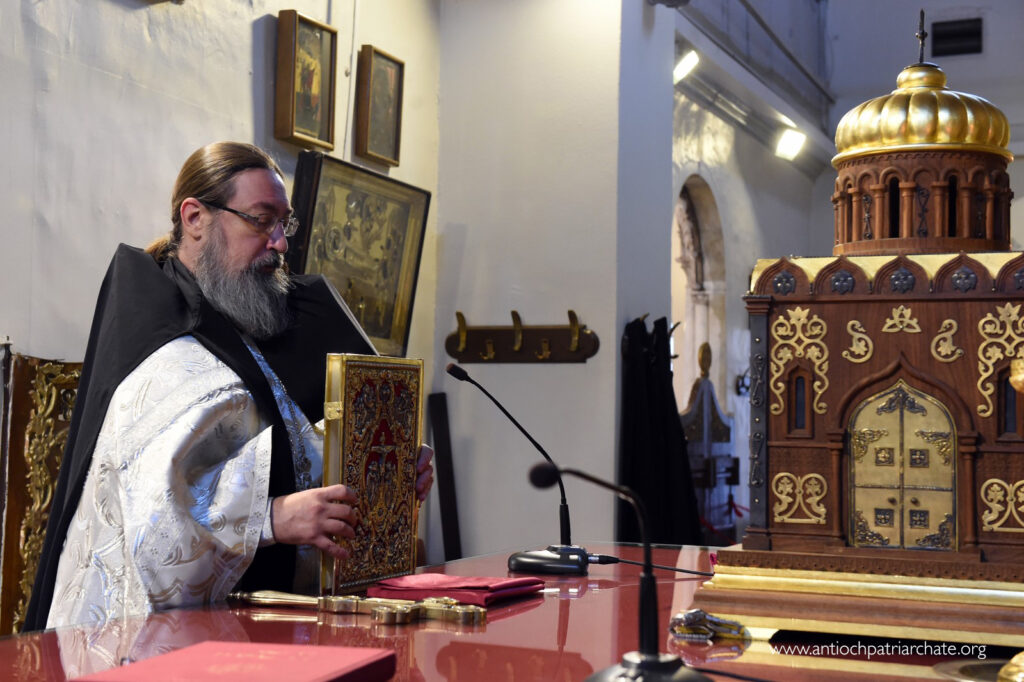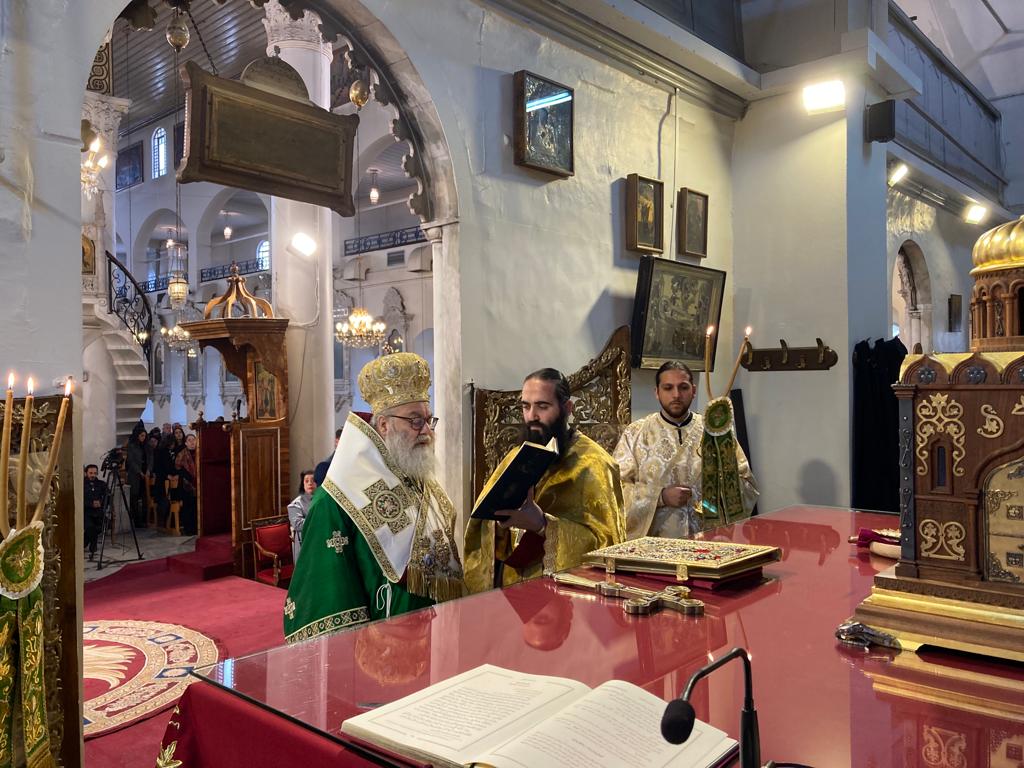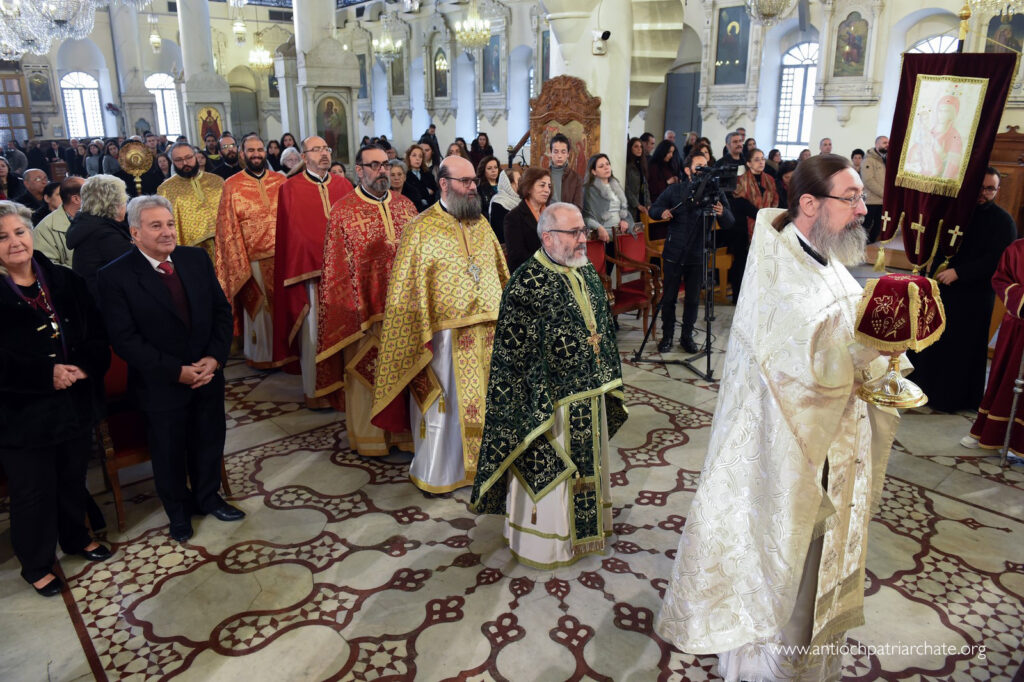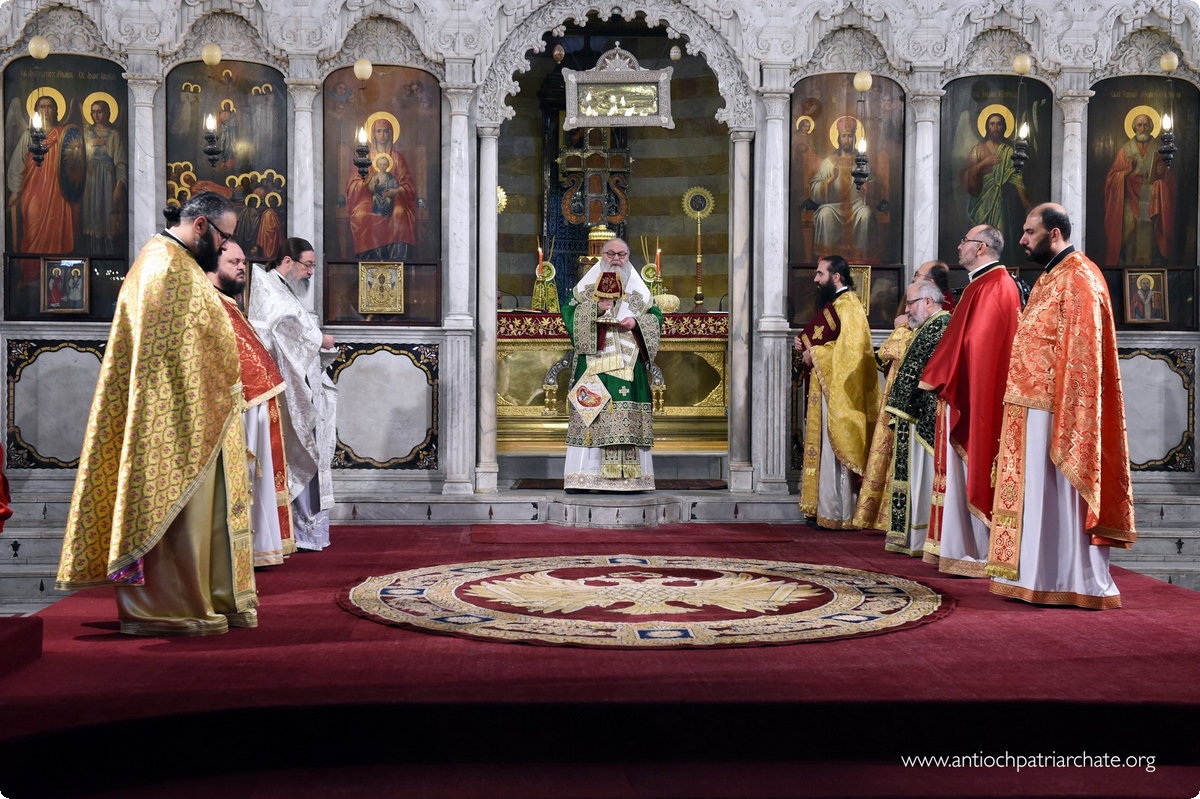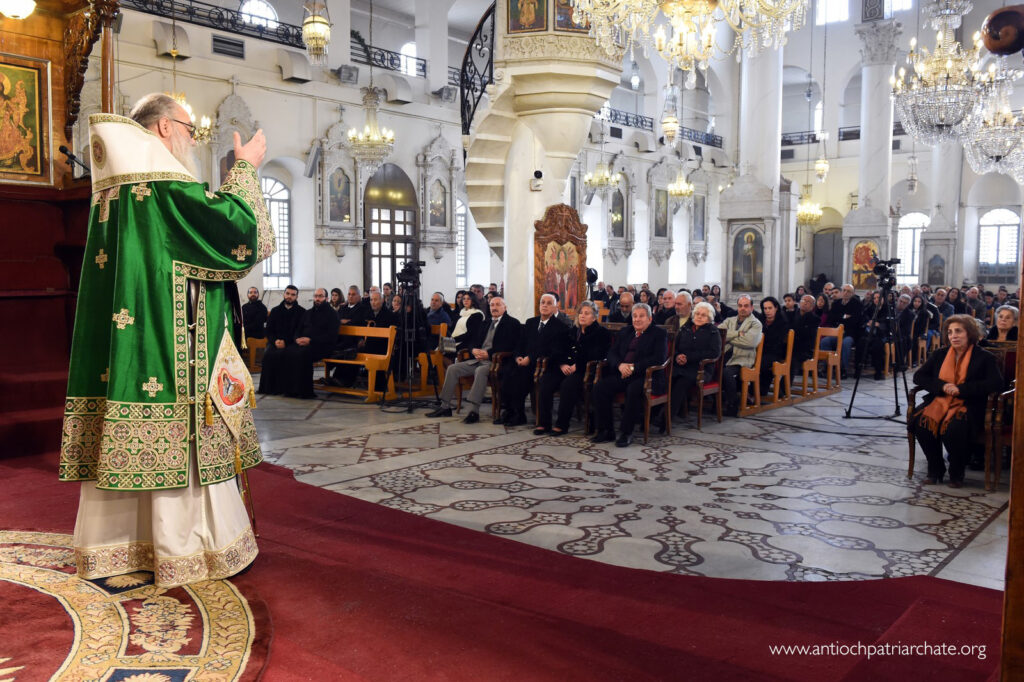 DECR Communication Service, 27.12.2022.
On December 25, the feast of the Nativity of Christ according to the Julian calendar, Archimandrite Philip (Vasiltsev), representative of the Russian Orthodox Church to the Antiochian Patriarchal See, attended the Divine Liturgy at the Cathedral of the Dormition of the Holy Theotokos in Damascus at the invitation of His Beatitude Patriarch John X of Antioch and All the East.
His Beatitude officiated at the divine service. Bishops Moussa of Daraya, Bishop John of Sergiopolis, and clerics of churches in the capital city concelebrated, website of the Representation of the Russian Orthodox Church in Damascus reports.
Prayers were said in the Arabic, Church Slavonic and Greek languages.
Praying at the divine service were Mr. Mansour Azzam, Minister for Presidential Affairs of the Syrian Arab Republic; Mr. Hamouda Sabbagh, Speaker of the People's Council of Syria; Mr. Muhammad Tariq Krishati, Governor of Damascus; Mr. Safvan Suleiman Abu Saada, governor of Damascus Countryside; Mr. Amr Salem, Minister of Internal Trade and Consumer Protection; Mr. Bassam Bashir Ibrahim, Minister of Higher Education; deputies of the People's Council; military personnel, representatives of public authorities and parish council, as well as parishioners and guests.