The site uses cookies to help show you the most up-to-date information. By continuing to use the site, you consent to the use of your Metadata and cookies. Cookie policy
Chairman of the DECR arranges meeting addressing the problems faced by compatriots living abroad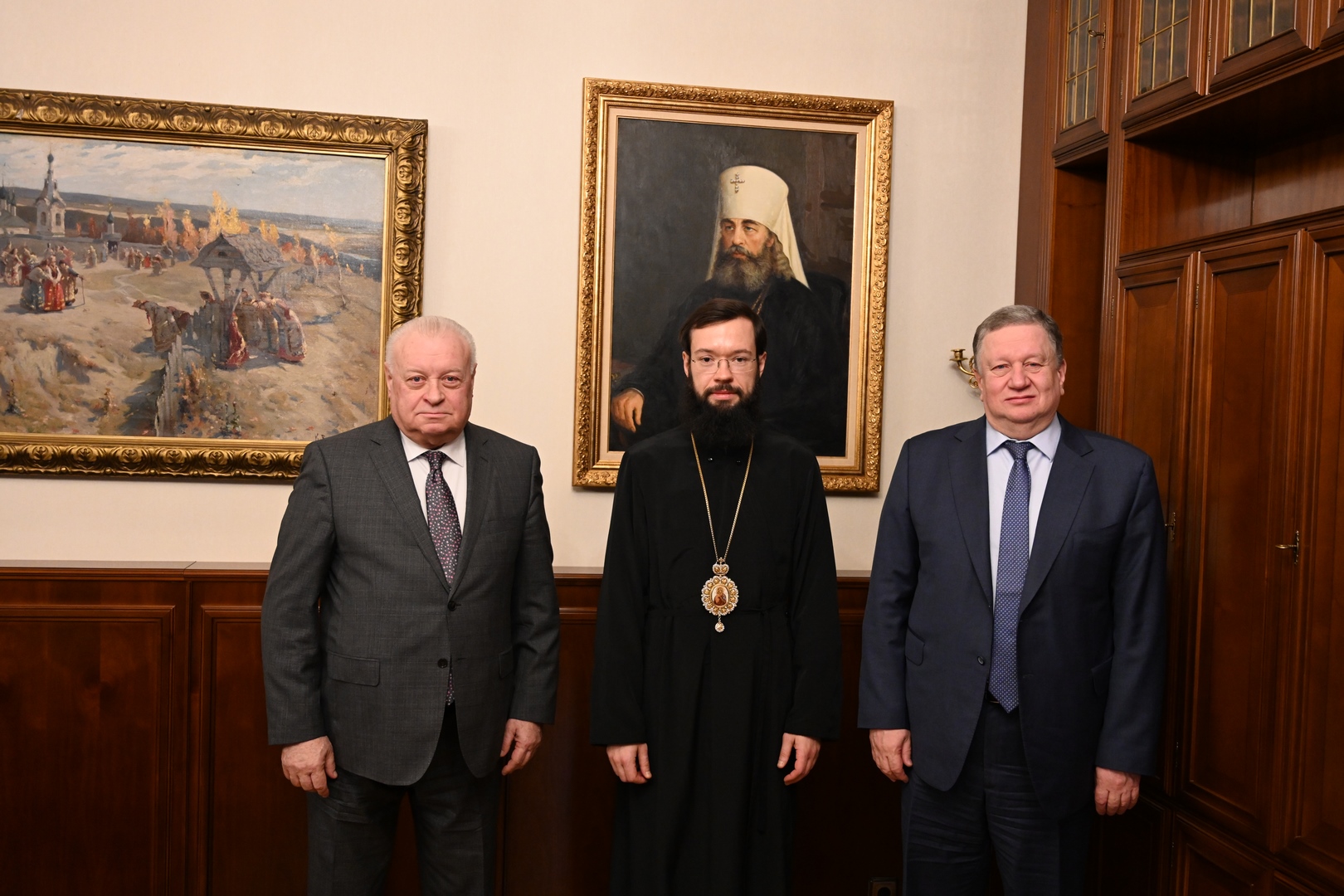 Communications Service of the DECR, 22.11.2022.
On 22nd November a meeting took place at the Department for External Church Relations of the Moscow Patriarchate between the chairman of the DECR the metropolitan of Volokolamsk Anthony and the director of the Department for Interaction with Compatriots Living Abroad (DICLA) at the Russian ministry of the interior A.B. Nurizade and the executive director of the Foundation for the support and protection of the rights of compatriots living abroad A.I. Udaltsov.
During the discussion issues of mutual interest concerning working with compatriots arose. The sides discussed plans for interaction in the near future between the Department of External Church Relations and the DICLA of the ministry of the interior and the Foundation, the current situation of foreign institutions of the Russian Orthodox Church and the rights of Russian compatriots and incidents of their persecution and discrimination. Proposals for cooperation were set forth.
Attending the meeting on behalf of the synodal institution was hieromonk Kirill (Peregudin), responsible for the Church's affairs for the distant abroad.