The site uses cookies to help show you the most up-to-date information. By continuing to use the site, you consent to the use of your Metadata and cookies. Cookie policy
Bishop-elect of Kafa hegumen Peter elevated to the rank of archimandrite.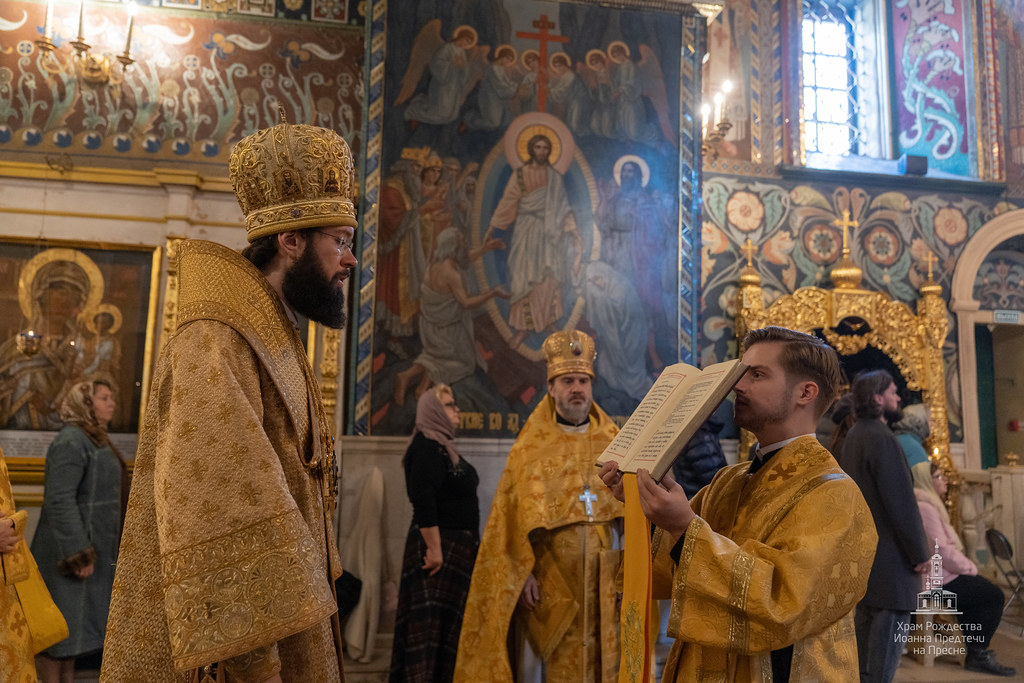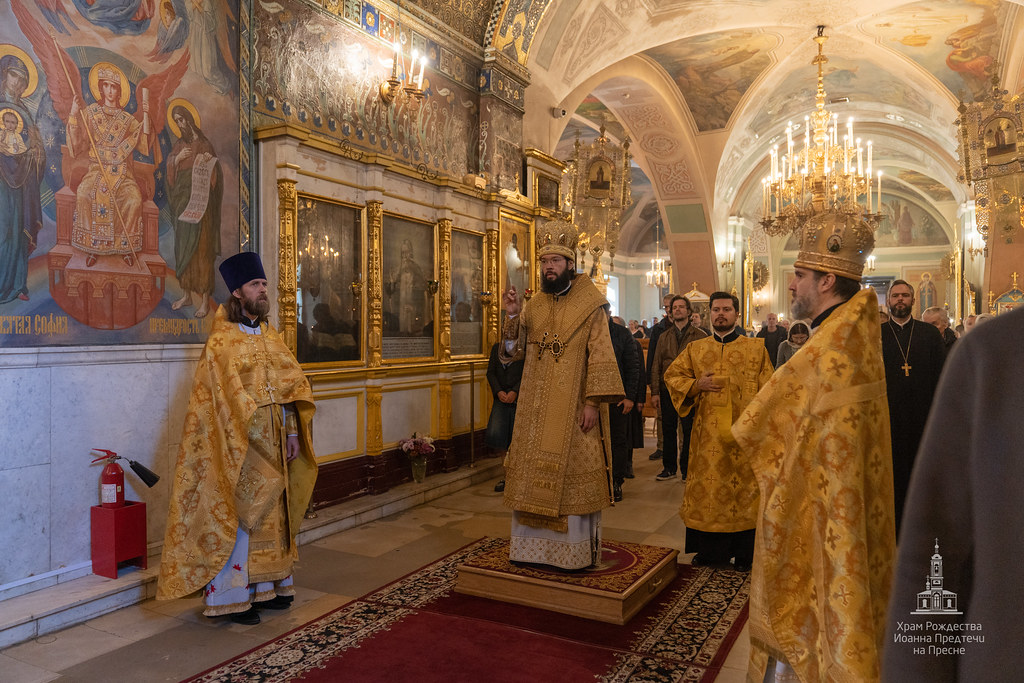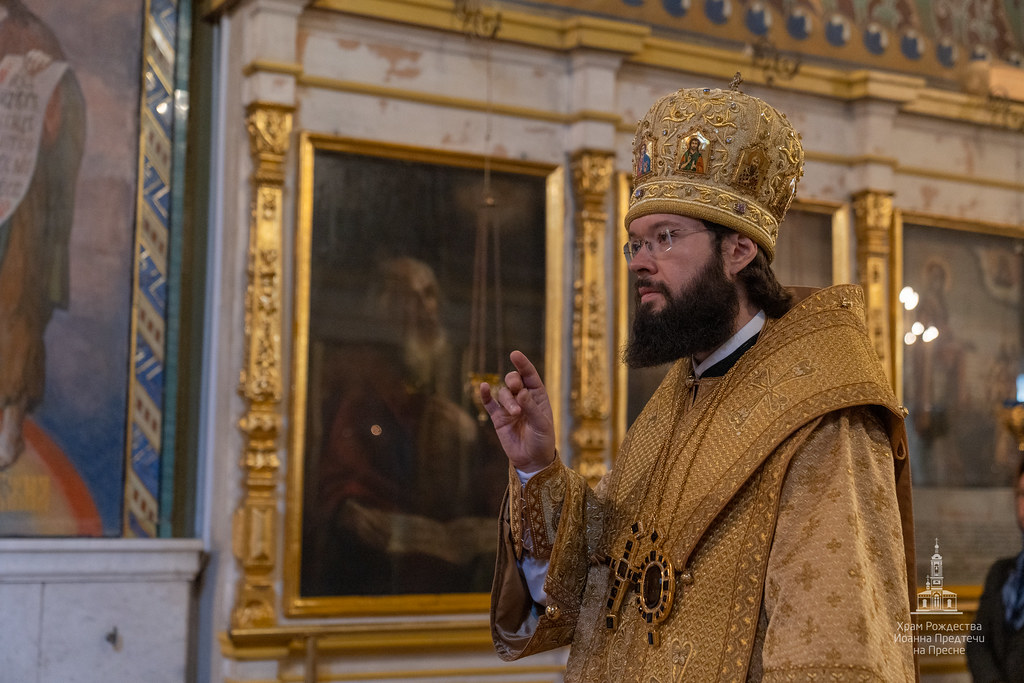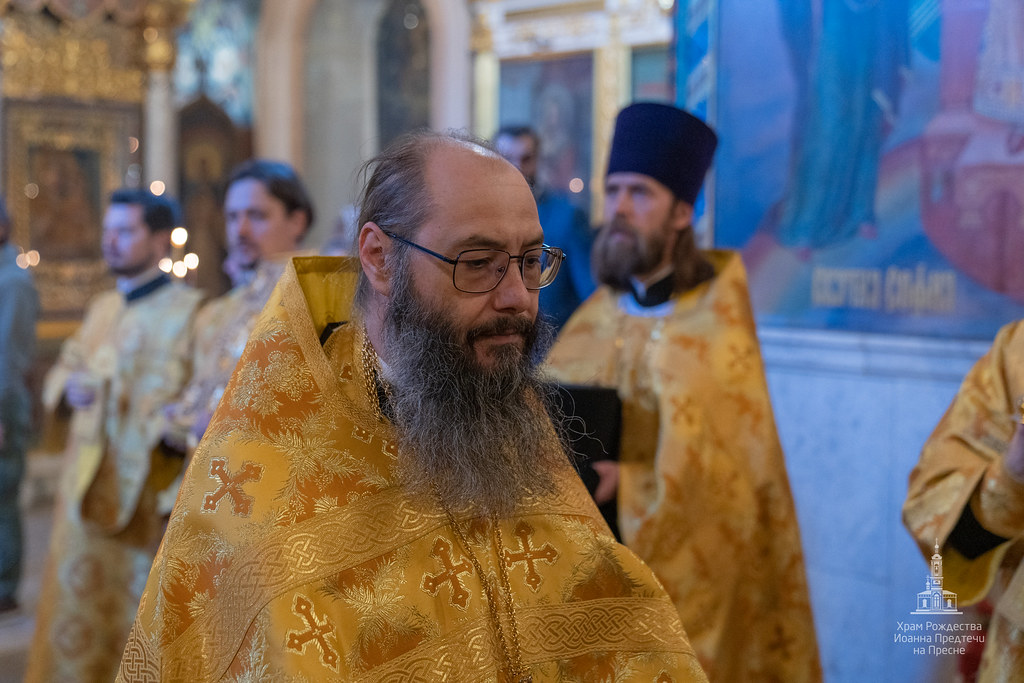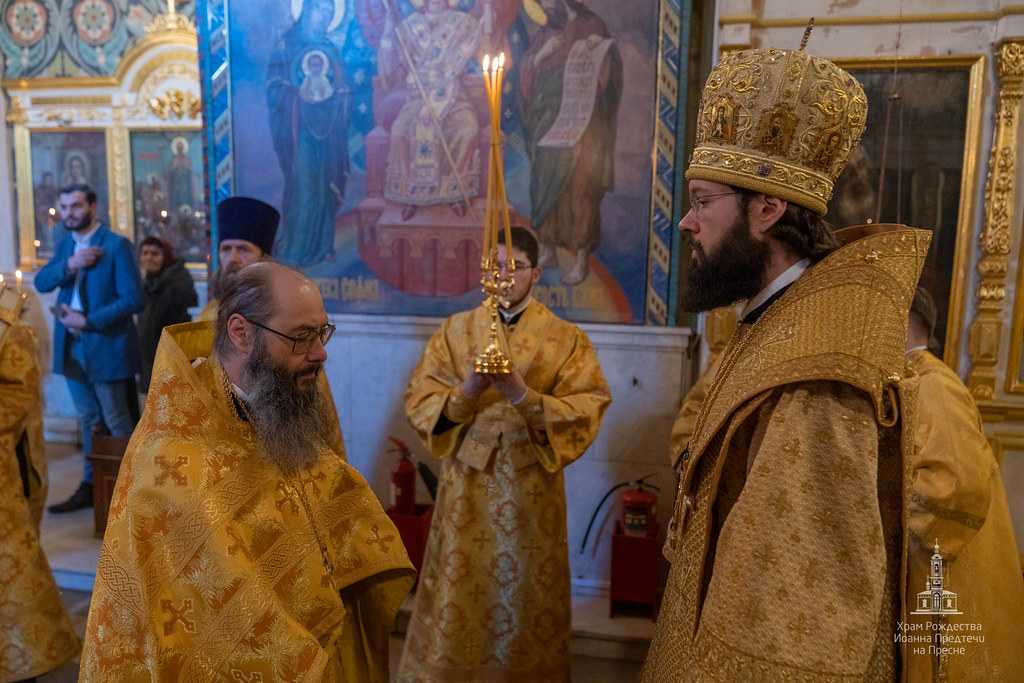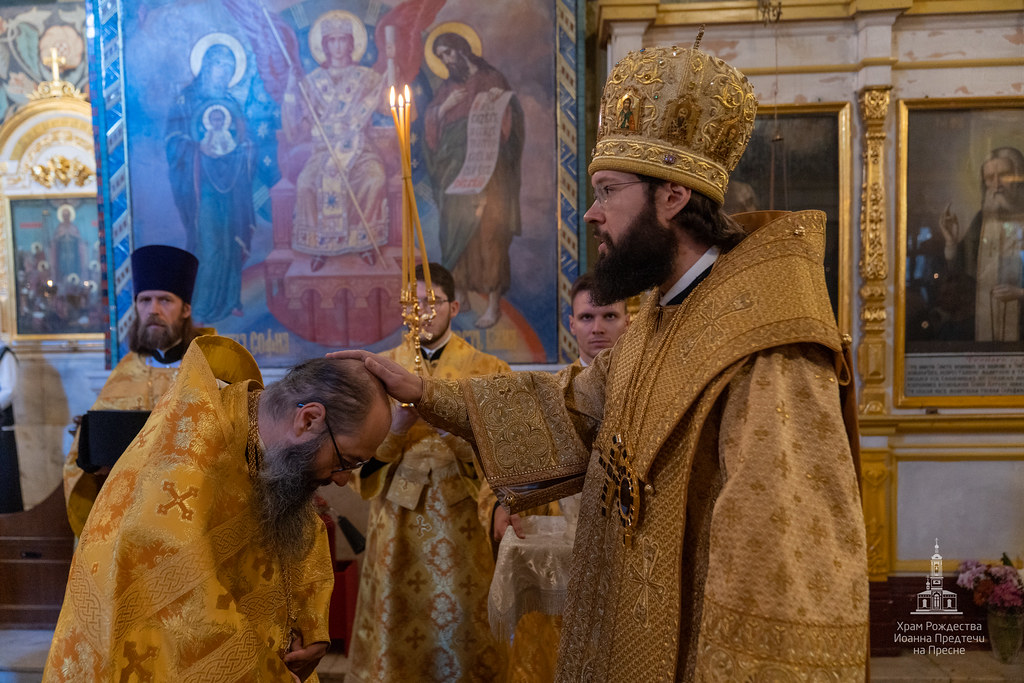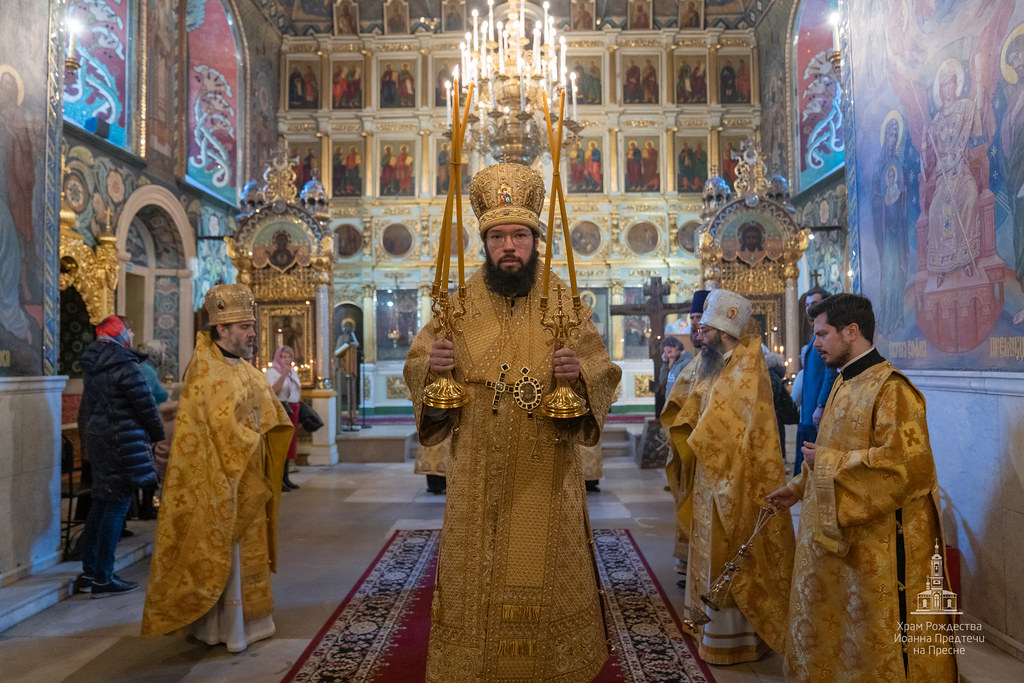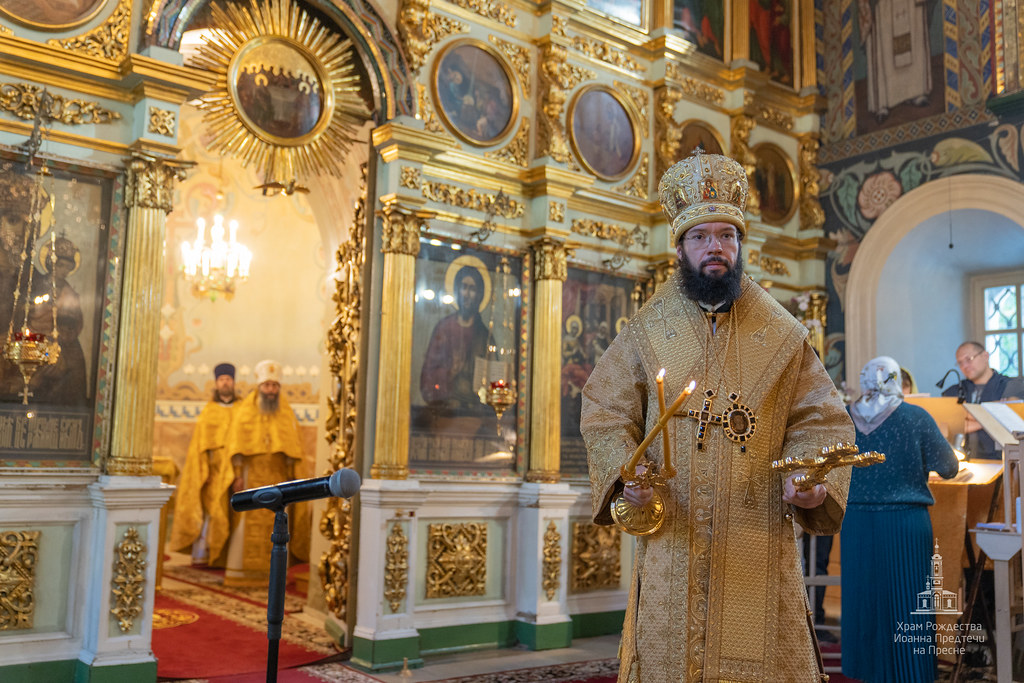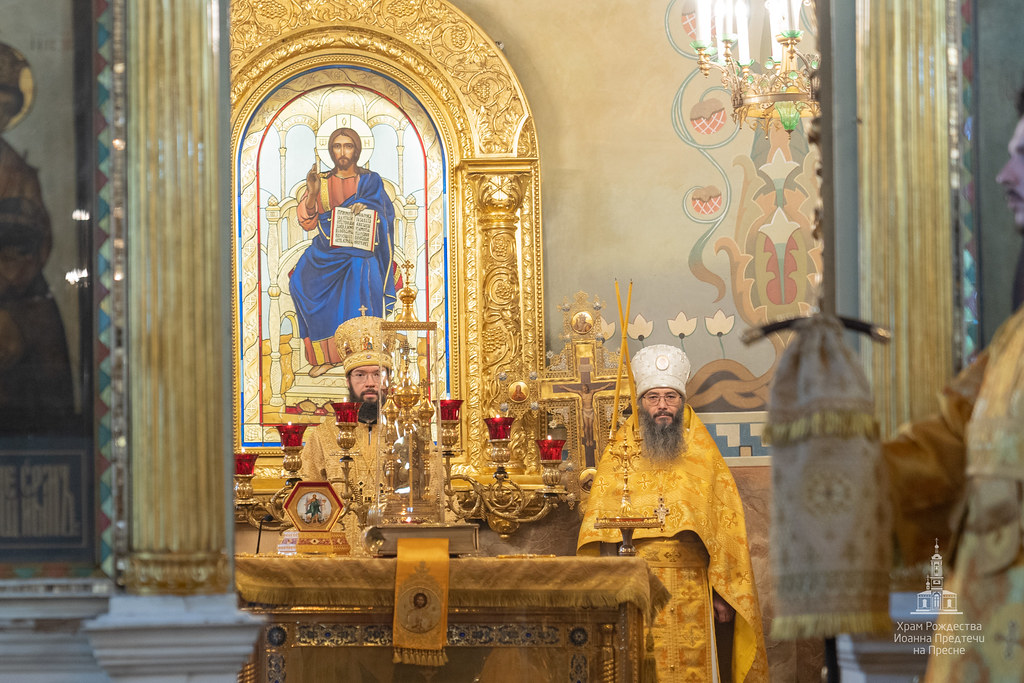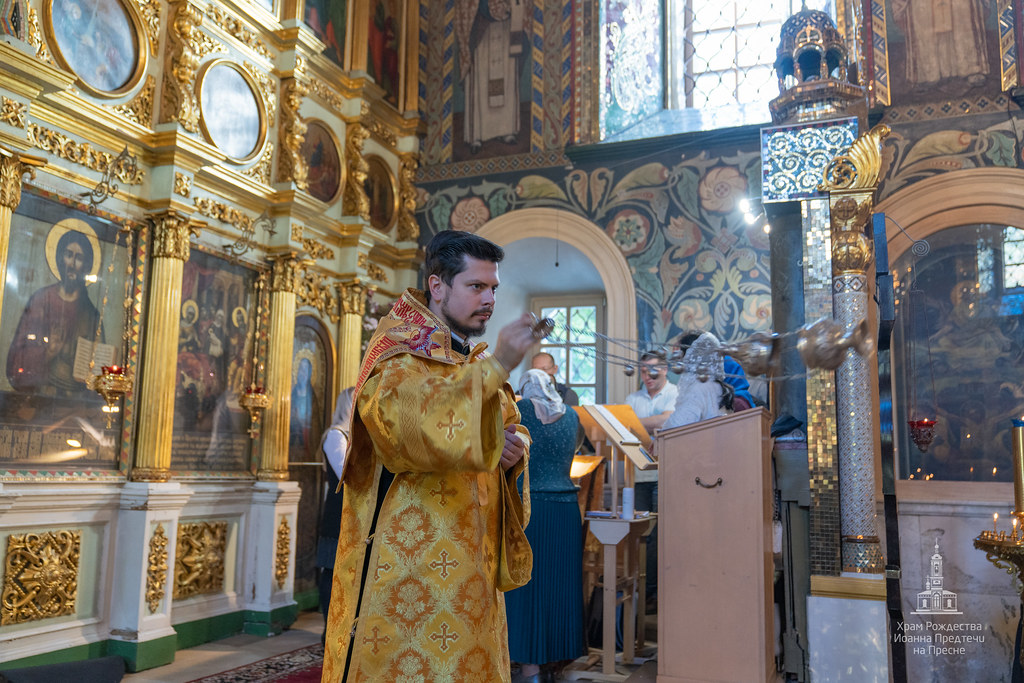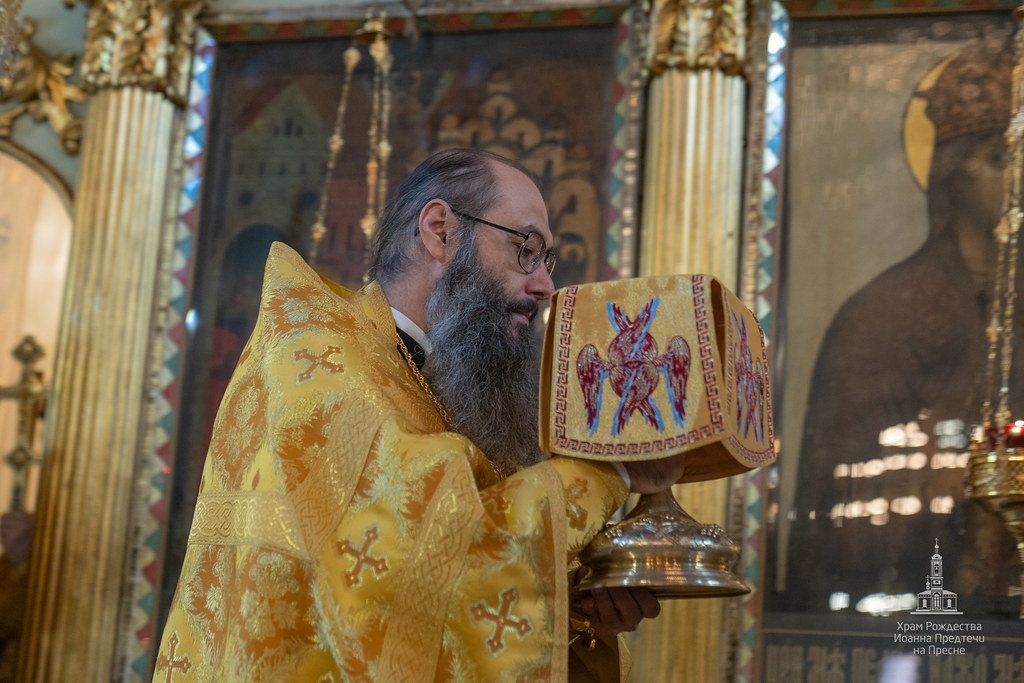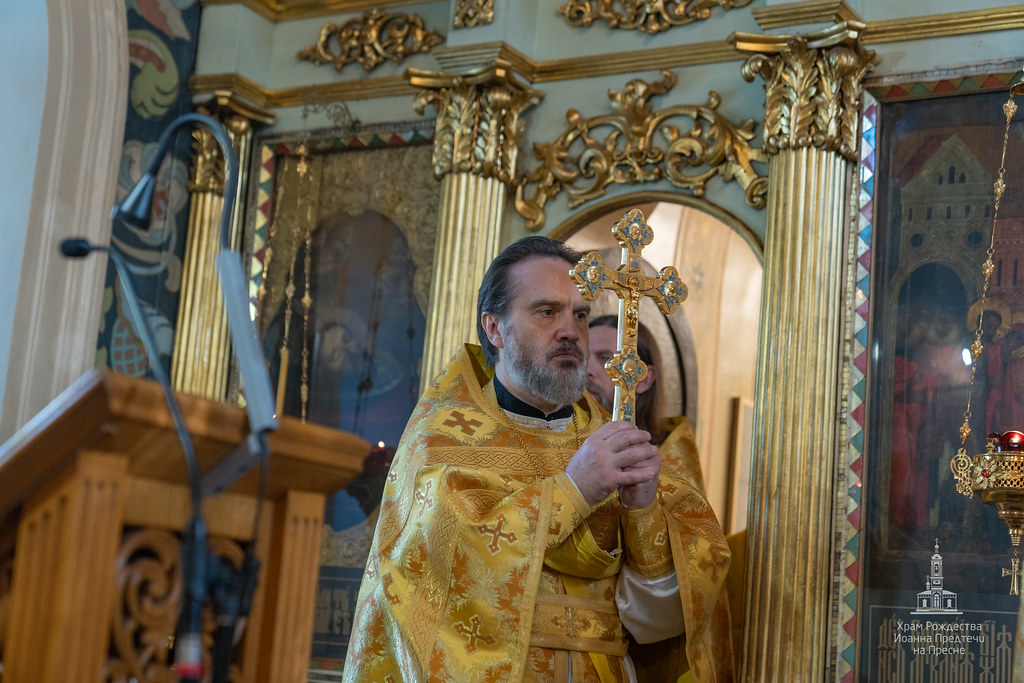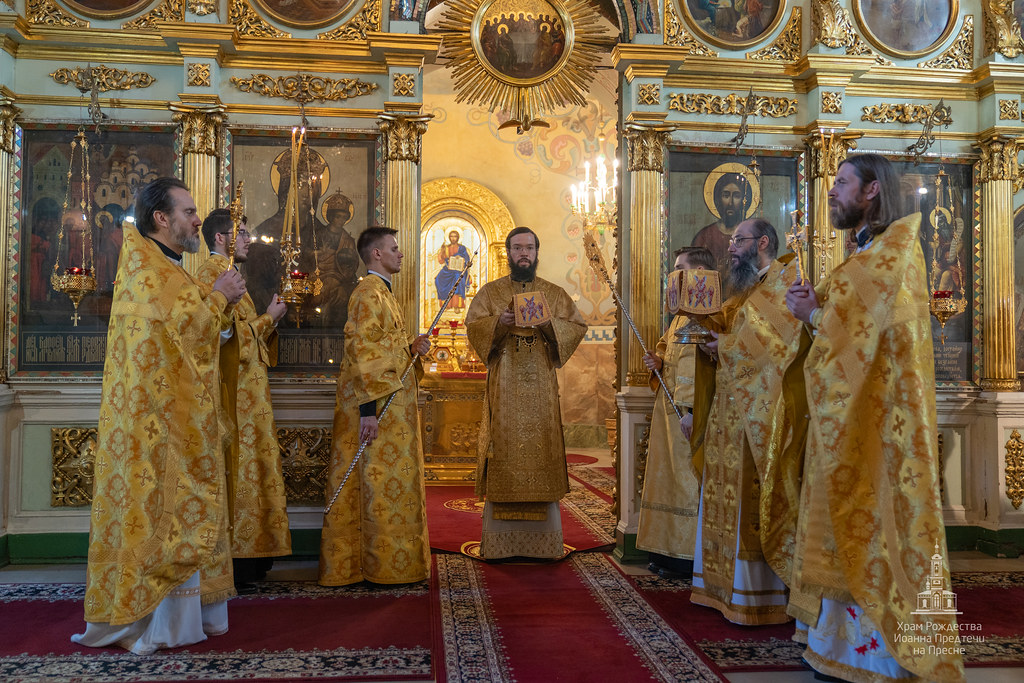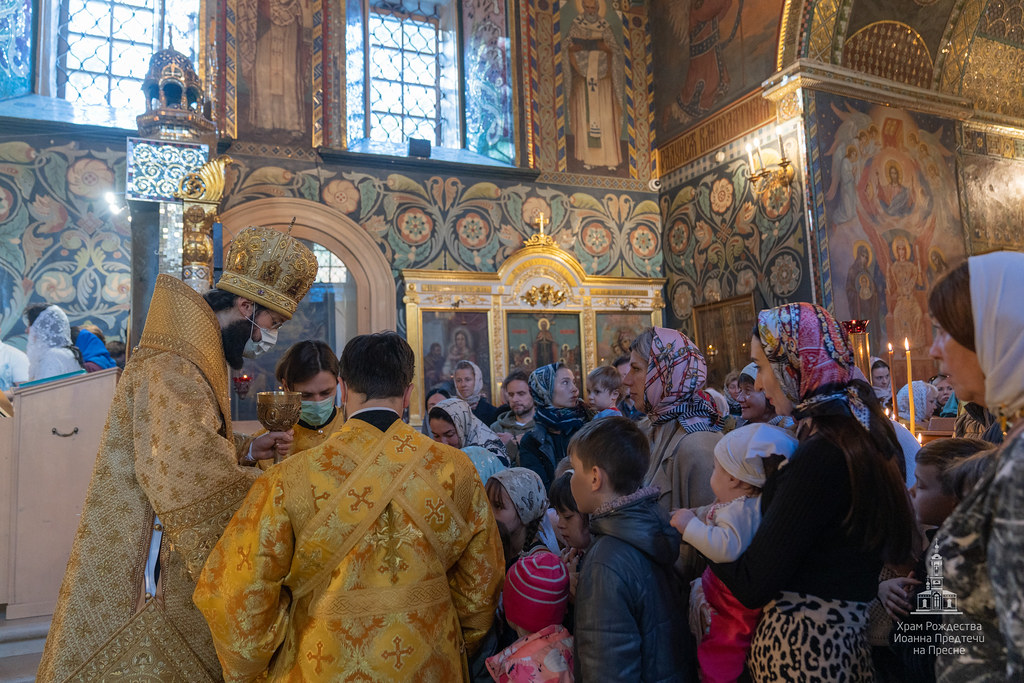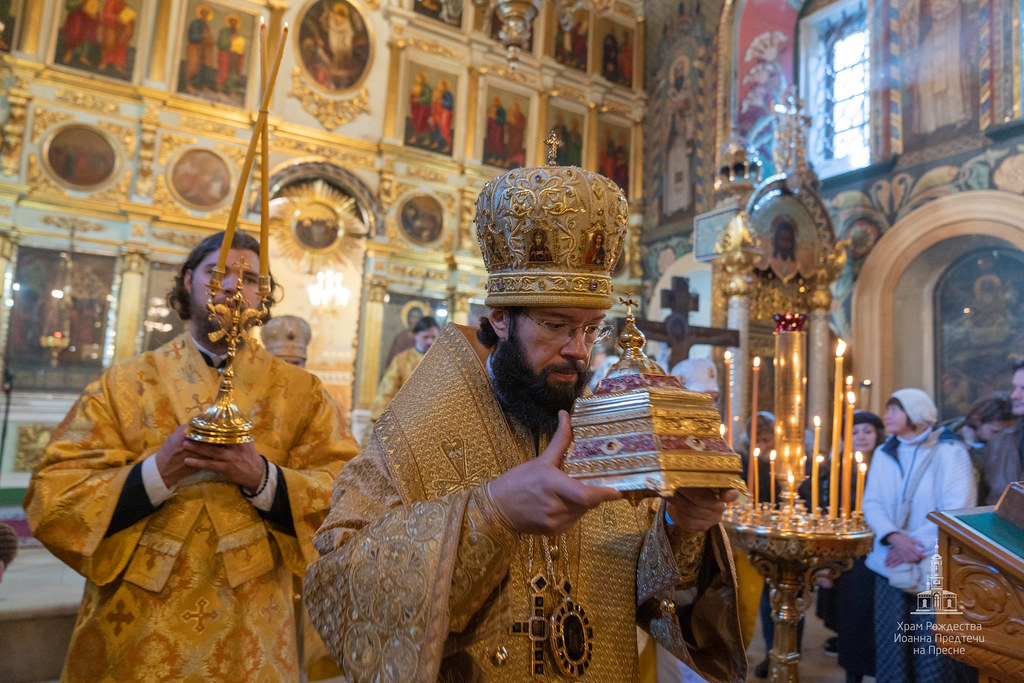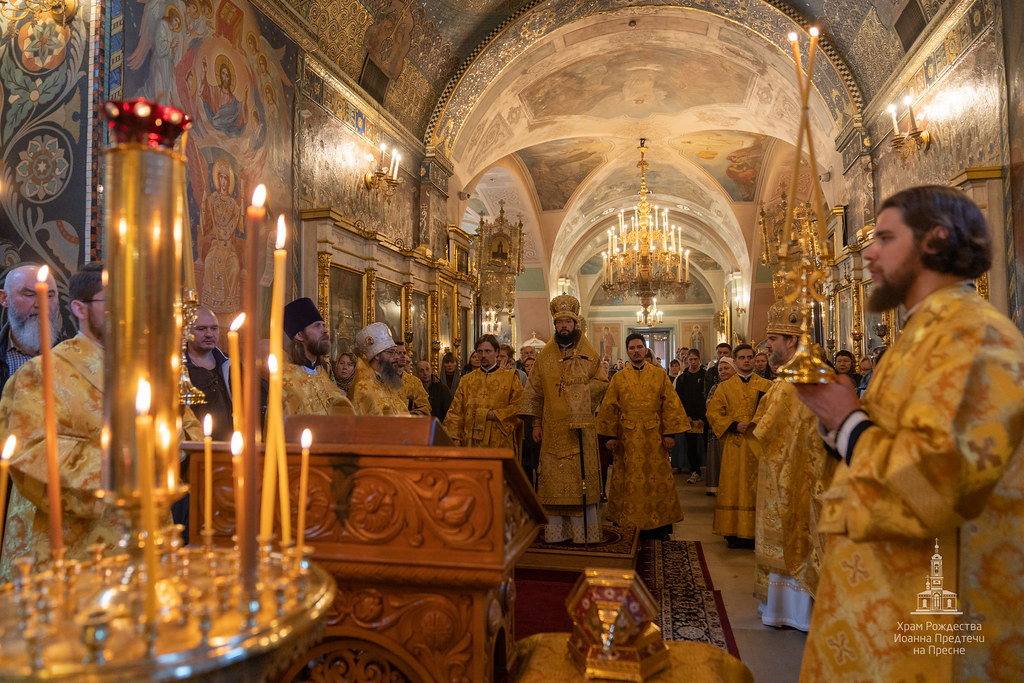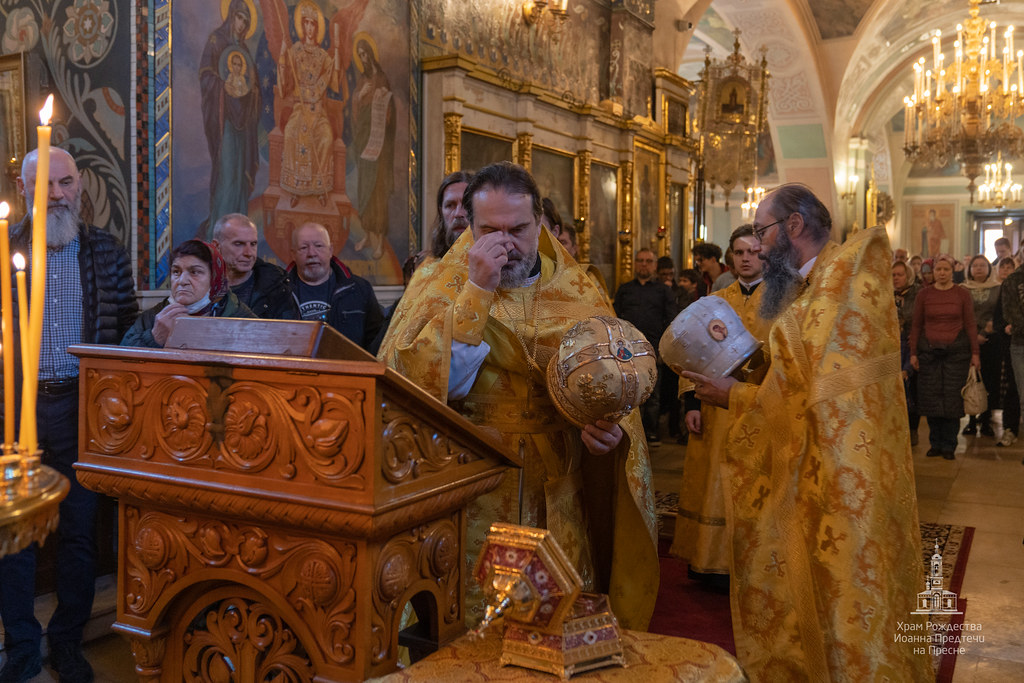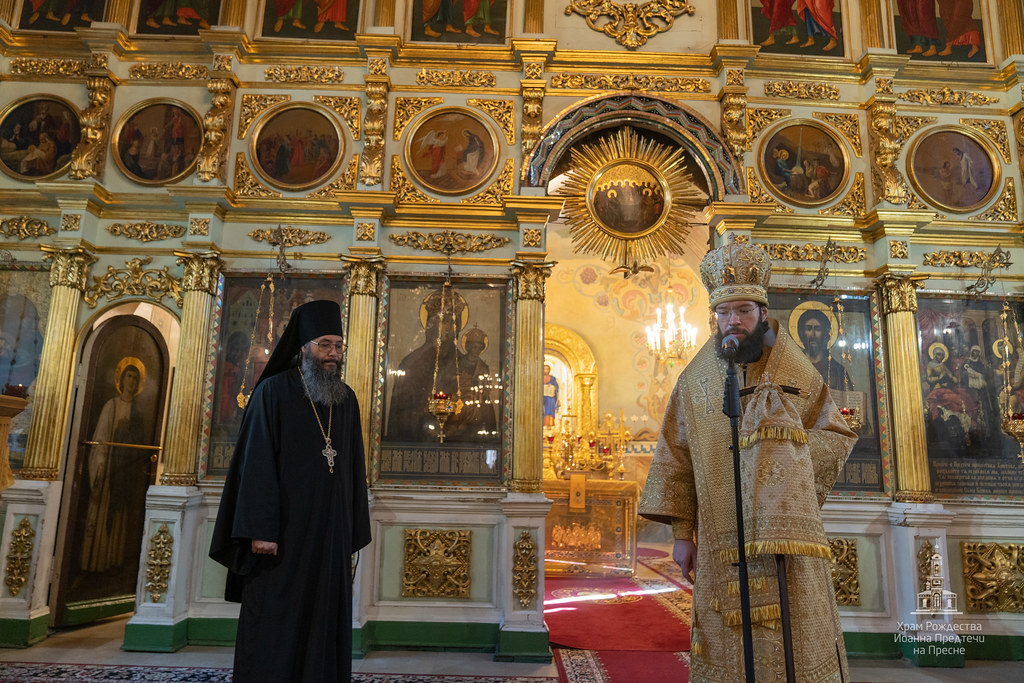 DECR Communication service, 16.10.2022.
On 16th October 2022, on the 16th Sunday after Pentecost, the chairman of the Department of External Church Relations of the Moscow Patriarchate the metropolitan of Volokolamsk Anthony celebrated the Divine Liturgy in the Church of Saint John the Baptist 'na Presne' in Moscow.
Concelebrating with the metropolitan were the cleric of the diocese of Madrid and Lisbon hegumen Peter (Pruteanu), the deputy chairman of the DECR archpriest Nikolai Lischenyuk, archpriest Dionysy Lobov, and deacons Yevgeny Kuznetsov and Nikolai Vasin, as reported by the parish website. The liturgical hymns were performed by the festive choir of the church under the direction of choir mistress Tatiana Vorontsova. At the Little Entrance, with the blessing of His Holiness the Patriarch of Moscow and All Russia Kirill, metropolitan Anthony elevated hegumen Peter to the rank of archimandrite, as he had been elected on 13th October 2022 at the session of the Holy Synod of the Russian Orthodox Church to be bishop of Kafa.
At the litany of fervent supplication the metropolitan read the prayer for Holy Russia.
After the dismissal at the Liturgy, hymns were sung by the reliquary containing a particle of the relics of Saint John the Baptist and at the conclusion of the service metropolitan Anthony delivered a homily.
The metropolitan of Volokolamsk Anthony warmly congratulated archimandrite Peter on his election as bishop and wished him God's aid in his forthcoming labours.
Page is available in the following languages