The site uses cookies to help show you the most up-to-date information. By continuing to use the site, you consent to the use of your Metadata and cookies. Cookie policy
Metropolitan Anthony meets with RUFCEF chairman Sergey Ryakhovsky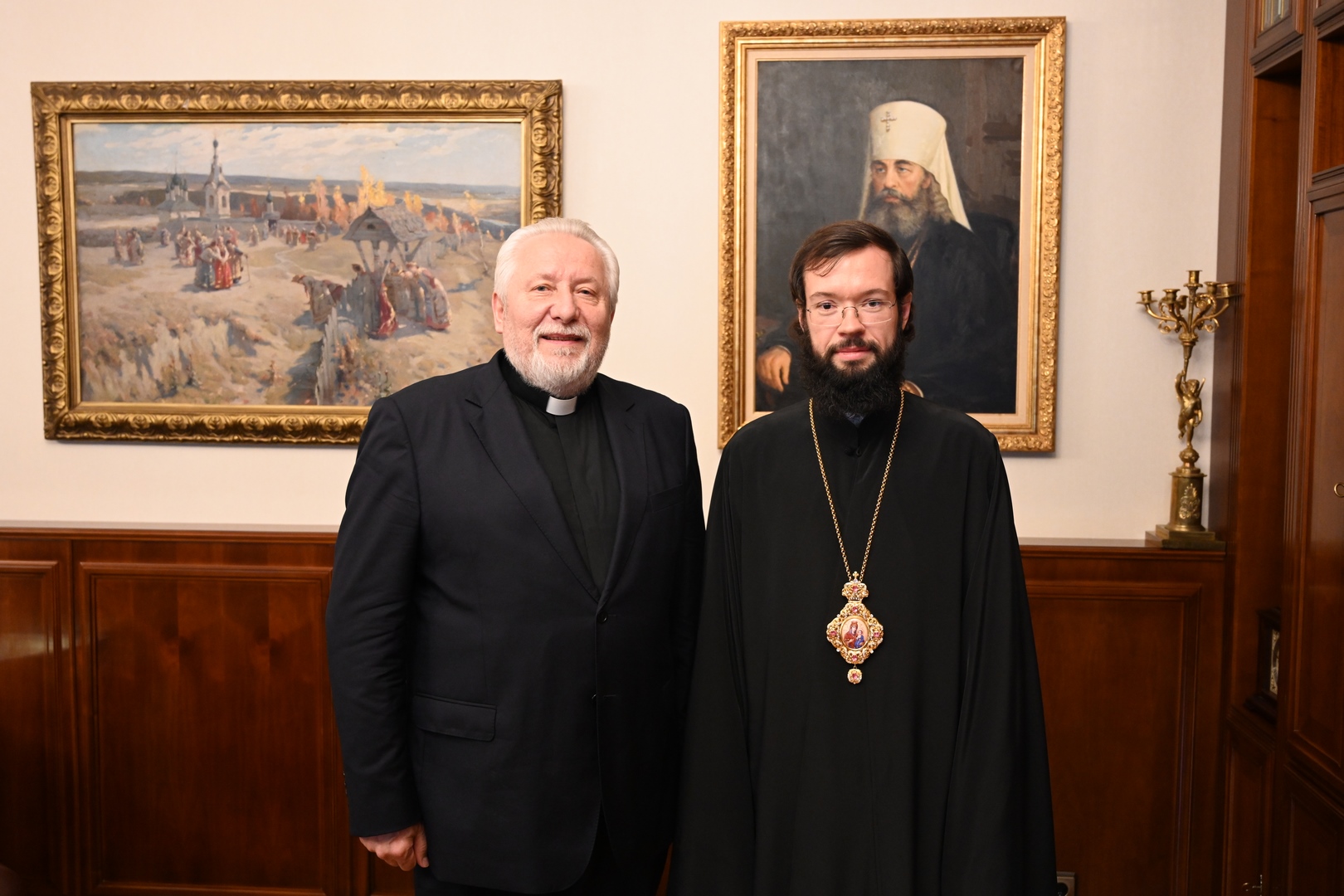 DECR Communication Service, 05.10.2022.
On October 5, Metropolitan Anthony of Volokolamsk, chairman of the Department for External Church Relations of the Moscow Patriarchate, met with the chairman of the Russian United Fellowship of Christians of the Evangelical Faith, Sergey Ryakhovsky.
They discussed the present state of relations between the Russian Orthodox Church and the RUFCEF and prospects for further development of inter-confessional interaction.
Participating in the meeting was also DECR secretary for inter-Christian relations, Hieromonk Stephen (Igumnov).