The site uses cookies to help show you the most up-to-date information. By continuing to use the site, you consent to the use of your Metadata and cookies. Cookie policy
Romanian Orthodox filmmaker visits DECR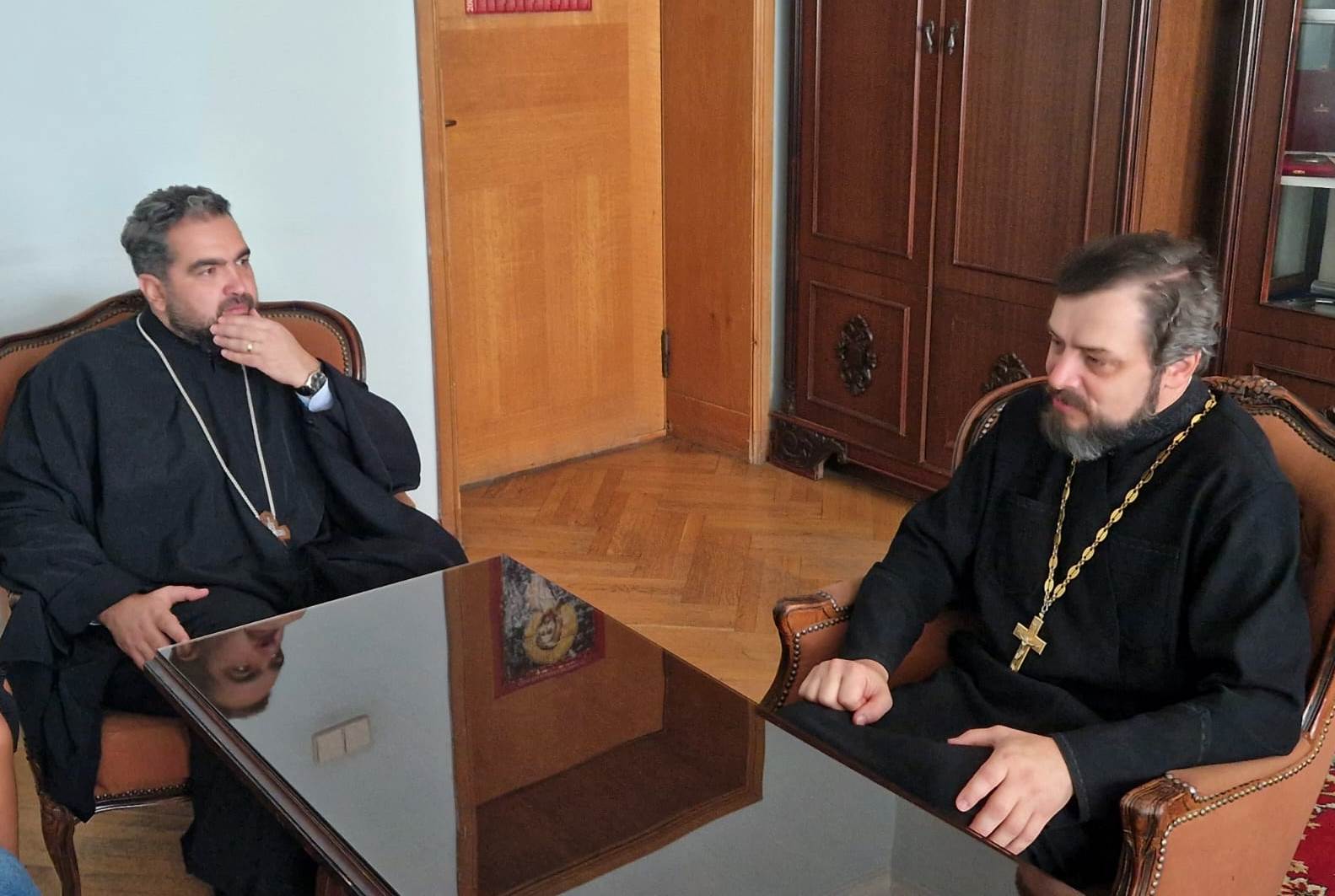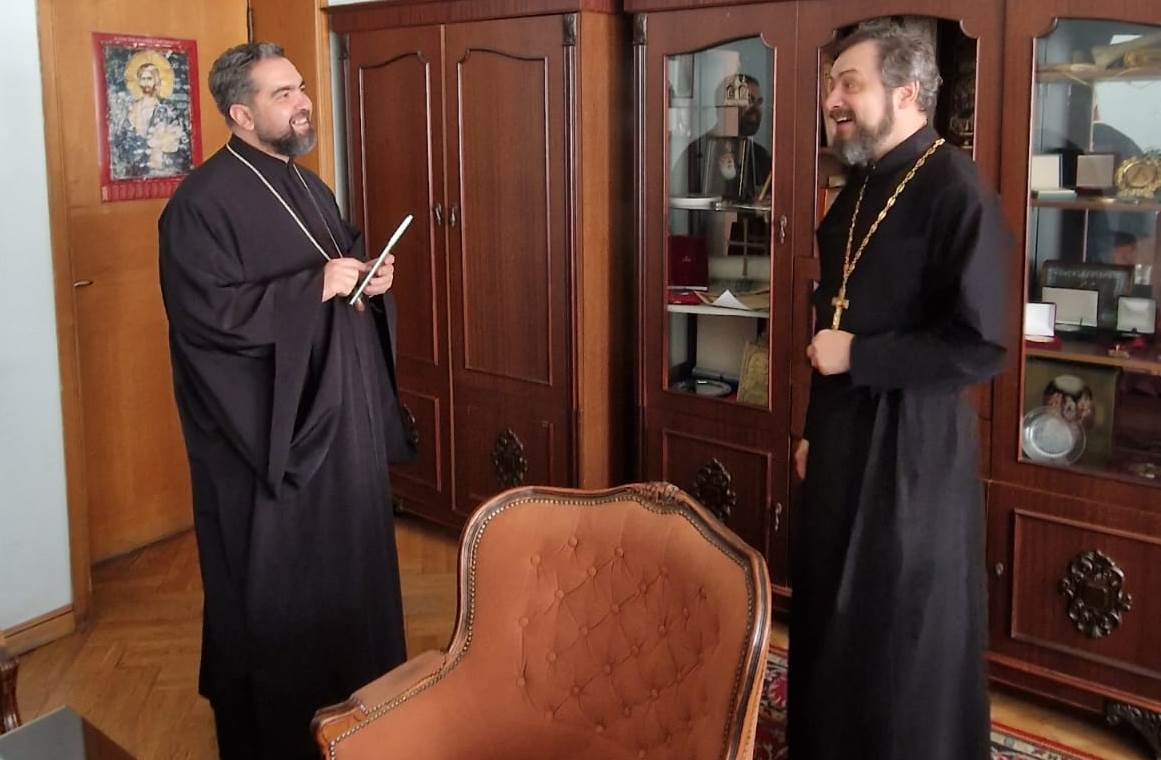 DECR Communication Service, 26.08.2022.
On August 26, a meeting took place at the Department for External Church Relations of the Moscow Patriarchate at the St. Daniel Monastery between the acting vice-chairman of the DECR, Archpriest Igor Yakimchuk, and filmmaker Archpriest Cyprian Mega of the Romanian Patriarchate, who has come to Moscow for the 44th Moscow International Film Festival. Participating the in meeting were producer L. Mega and S. Ciobanu of the Eirina Film Company, who accompany the filmmaker during his trip.
The talk held in a warm fraternal atmosphere focused on the fraternal relations between the Russian and Romanian Orthodox Churches and the growing role played by art in the life of the Orthodox society today.
At the Moscow International Film Festival, Archpriest Cyprian Mega will present two of his films, namely, 'The Voice Crying in the Wilderness' (2022) and 'The Very Last Morning' (2017) to be premiered on August 28. It is devoted to the feat of confession performed by Father Gheorghe Calciu-Dumitreasa (1925-2006), who struggled for religious freedom and human rights for people in communist Romania.