The site uses cookies to help show you the most up-to-date information. By continuing to use the site, you consent to the use of your Metadata and cookies. Cookie policy
Metropolitan Hilarion of Budapest and Hungary meets with Hungary's state secretary for aid to persecuted Christians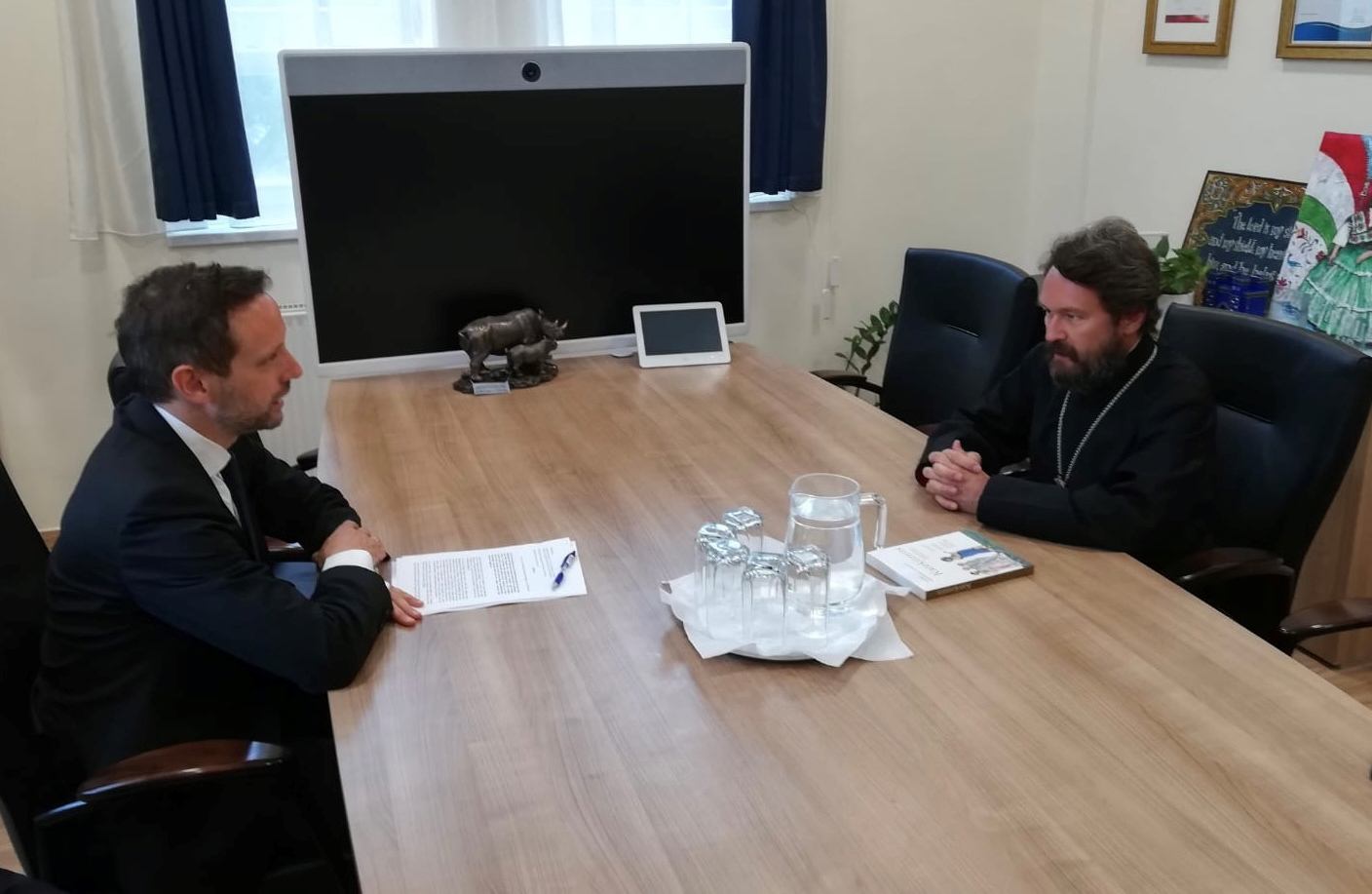 DECR Communication Service, 26.07.2022.
On July 26, Metropolitan Hilarion of Budapest and Hungary met with Mr. Tristan Azbej, Hungarian State Secretary for Aid to Persecuted Christians.
Opening the meeting, the representative of the Hungarian state warmly congratulated Metropolitan Hilarion on his appointment to the See of Budapest and Hungary, expressing hope for the further strengthening of cooperation between Hungary and the Russian Orthodox Church in the cause of protecting Christians from persecution.
On his part, Metropolitan Hilarion mentioned that his previous meeting with Mr. Azbej took place on November 28, 2018, during the 2nd International Conference held in Budapest on the persecution of Christians.
The sides discussed various aspects of interaction in helping Christians in the Middle East and agreed to keep further contacts.
As a token of the meeting, Metropolitan Hilarion presented the state secretary with the book 'Catechism' in Hungarian. Mr. Azbej, in his turn, presented the hierarch with a book in which evidence of Christians in the Middle East is collected about the trials to which they are subjected.