The site uses cookies to help show you the most up-to-date information. By continuing to use the site, you consent to the use of your Metadata and cookies. Cookie policy
DECR chairman meets with Pope Francis of Rome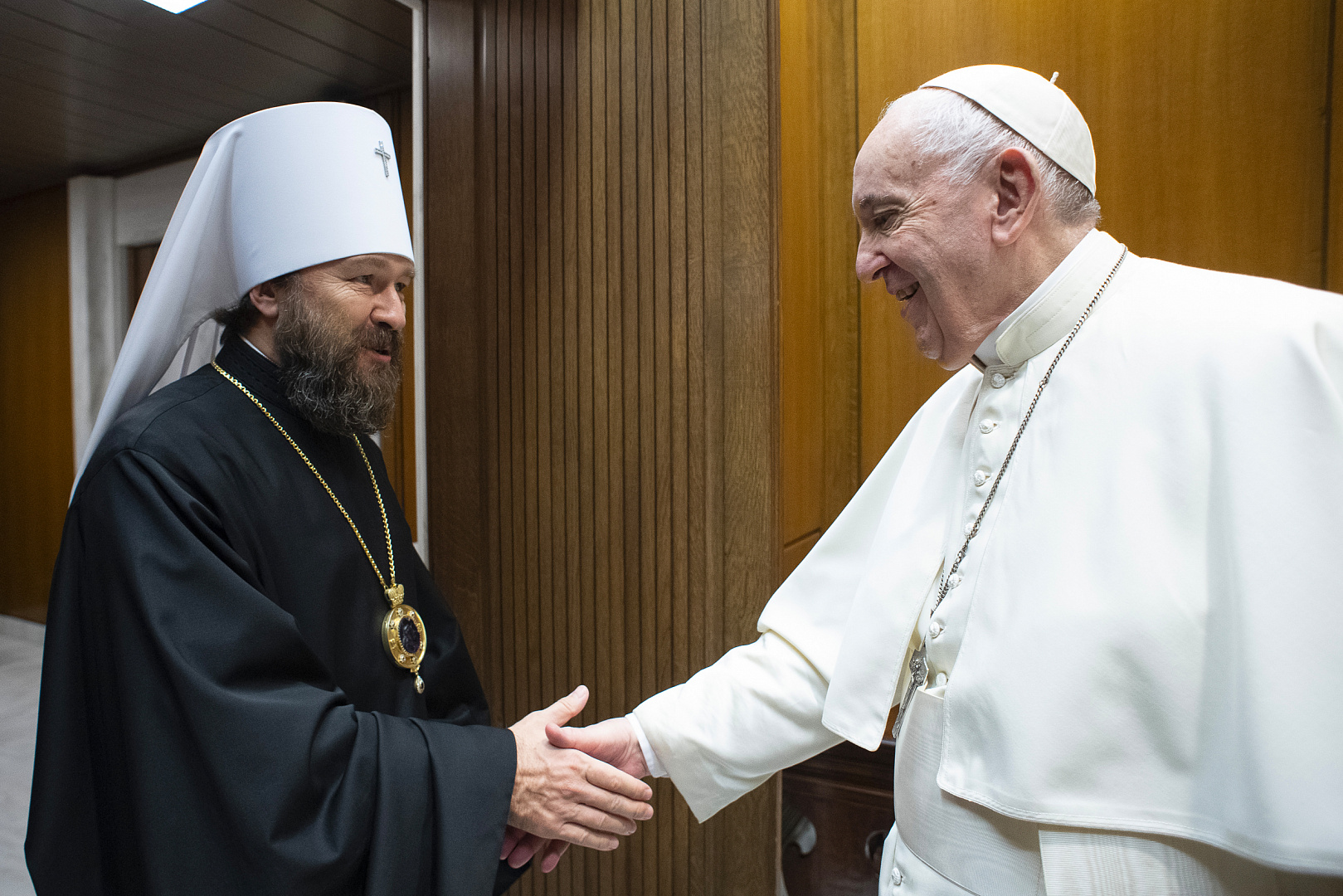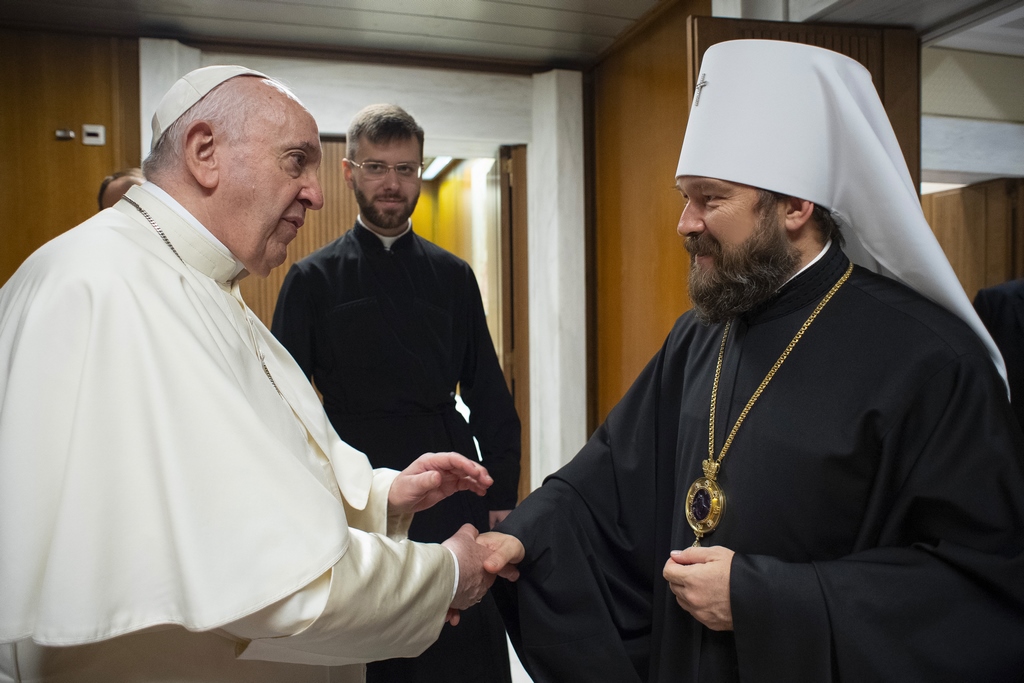 On October 6, 2021, Metropolitan Hilarion of Volokolamsk, head of the Department for External Church Relations of the Moscow Patriarchate, met with Pope Francis of Rome at the Paul VI Audience Hall in the Vatican.

In the beginning of the meeting, Metropolitan Hilarion conveyed to the head of the Roman Catholic Church a cordial greeting from His Holiness Patriarch Kirill of Moscow and All Russia. The DECR chairman noted that since the meeting of the heads of the two world largest Christian Churches in Havana, their bilateral relations has been intensively developing. The active cooperation makes it possible to implement a considerable number of joint projects concerning the aid to persecuted Christians, defence of traditional values, social service in areas of education and culture.
Pope Francis, in his turn, was pleased with the opportunity to meet Metropolitan Hilarion and to discuss current issues involved in relations with the Russian Orthodox Church.
Then the sides discussed a number of issues on the agenda of bilateral relations between the Roman Catholic Church and the Russian Orthodox Church.
In conclusion, Pope Francis and Metropolitan Hilarion exchanged tokens of the meeting.
DECR Communication Service
Photo: Pope Francis and Metropolitan Hilarion. February 13, 2020.