The site uses cookies to help show you the most up-to-date information. By continuing to use the site, you consent to the use of your Metadata and cookies. Cookie policy
Molebens are celebrated in the Holy Land on Patriarch Kirill's Nameday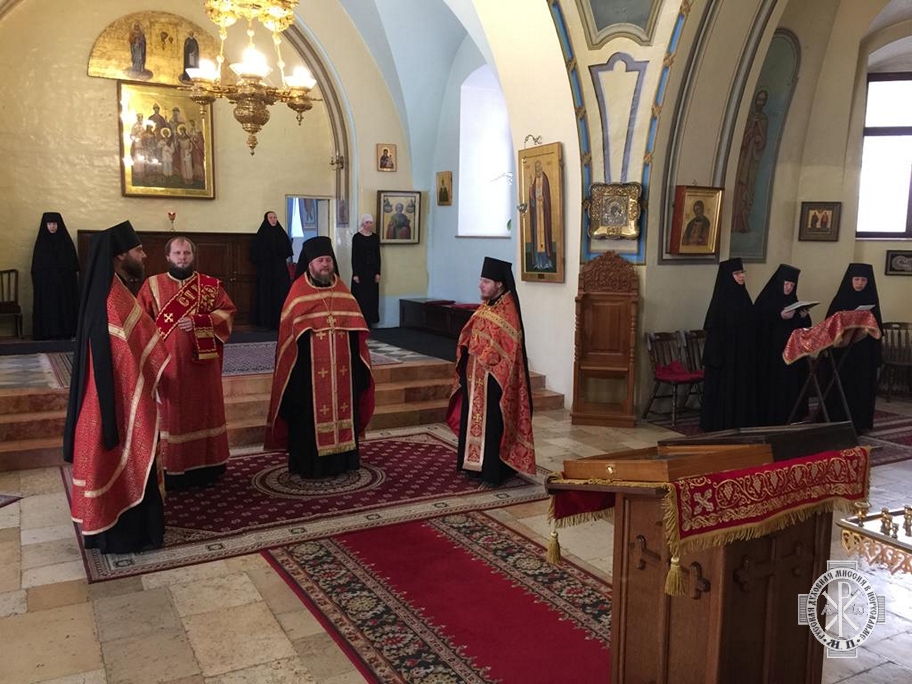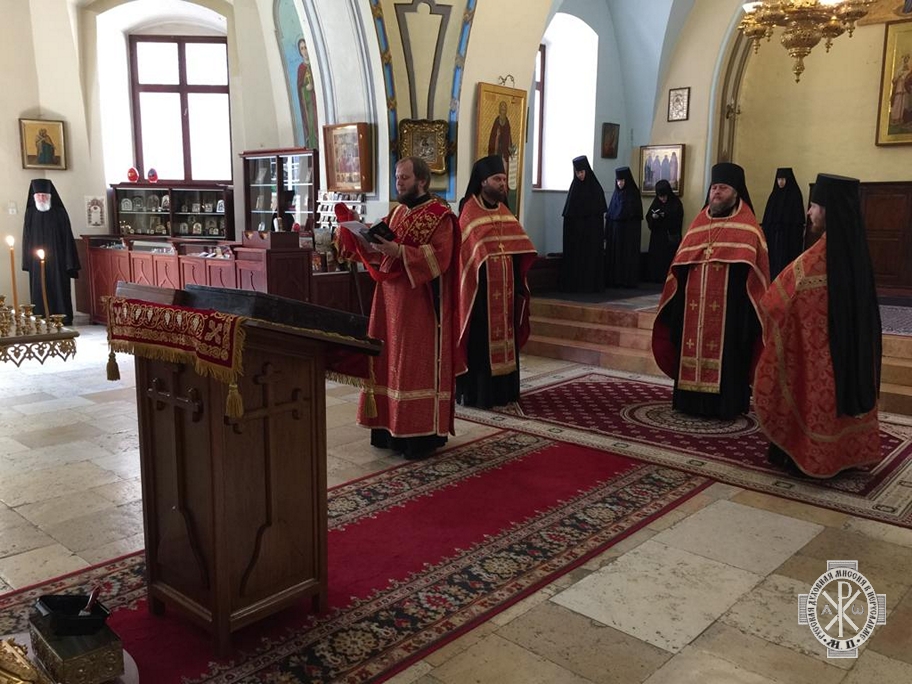 On 24th May 2021, the commemoration day of Ss Cyril and Methodius, Equal-to-the-Apostles and Teachers of the Slavs, and the Nameday of His Holiness Patriarch Kirill of Moscow and All Russia, a thanksgiving was celebrated in the Russian Ecclesiastical Mission in Jerusalem.
Prayers for the health and long life of the Primate of the Russian Orthodox Church were offered up during divine service celebrated by the clerics of the Mission Hegumen Nikon (Golovko), Hieromonk Dometian (Markarian), Hieromonk Afanasy (Bukin), and Deacon Iliya Drachuk. After the dismissal Many Years to His Holiness Patriarch Kirill was proclaimed.
Praying at the service were sisters of the Gorny Convent and staff members of the Mission.
Thanksgiving molebens were celebrated on the festive day in all Mission's churches in the Holy Land: the Cathedral of All Saints Who Shone Forth in the Land of Russia in the Gorny Convent, the church of Ss Paul and Tabitha in Tel-Aviv-Jaffa, the church of St. Elijah in Haifa, the church of the Holy Forefathers in Hebron, and in the Chapel of St. John, Prophet, Forerunner and Baptist of the Lord at the site of the Lord' Baptism in Jordan.
Press service of the Russian Ecclesiastical Mission/
DECR Communication Service