The site uses cookies to help show you the most up-to-date information. By continuing to use the site, you consent to the use of your Metadata and cookies. Cookie policy
Metropolitan Hilarion meets with the Prince Philip, Duke of Edinburgh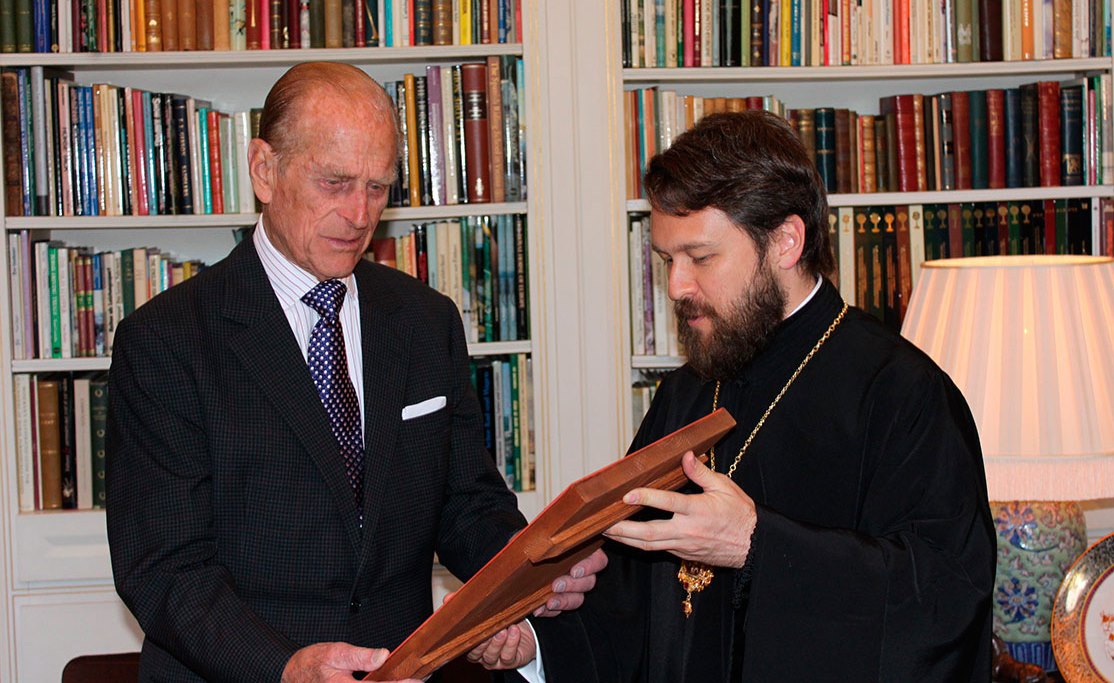 On 25 May 2011, Metropolitan Hilarion of Volokolamsk, chairman of the Moscow Patriarchate's Department for External Church Relations, currently on a short working visit in London with the blessing of His Holiness Patriarch Kirill of Moscow and All Russia, met with Prince Philip, Duke of Edinburgh, at the Buckingham Palace.
Metropolitan Hilarion greeted the Prince with the coming 90th birthday and presented him with an icon of St. Elizabeth, a relative of the Royal House. During the talk that lasted an hour, the DECR chairman told the Prince of Edinburgh about the revival of the Russian Orthodox Church in the last twenty years, about the restoration and building of the monasteries and convents in Russia, Ukraine, Belarus, Moldova and other countries within the canonical jurisdiction of the Moscow Patriarchate. An important part played by the monasteries in the spiritual life of monks and nuns and in the protection of the environment was noted.
Discussed was a wide range of problems, including the development of monastic life on Mount Athos, which Prince Philip visited several times. Metropolitan Hilarion also spoke pf the Ss Cyril and Methodius Postgraduate and Doctoral School that he leads.
Taking part in the talk were the general secretary of the Alliance of Religions for Conservation, Martin Palmer, and a member of the Board of Trustees, Dimitris Economou.