The site uses cookies to help show you the most up-to-date information. By continuing to use the site, you consent to the use of your Metadata and cookies. Cookie policy
DECR chairman takes part in United Cultures Forum in St. Petersburg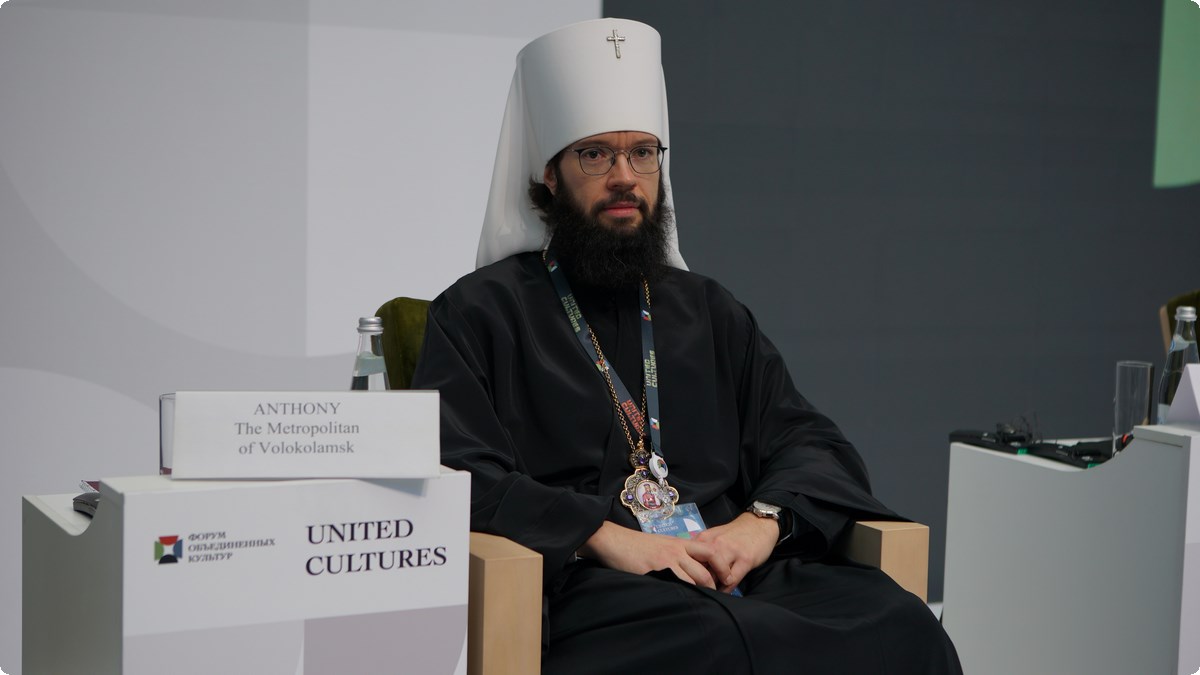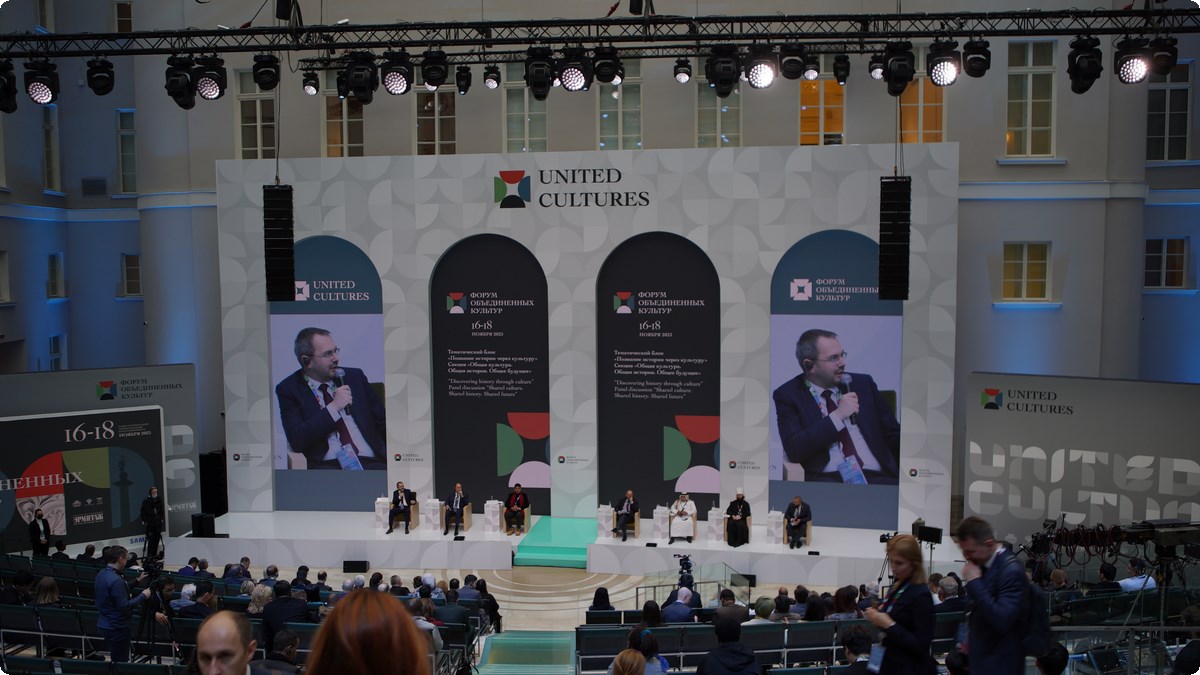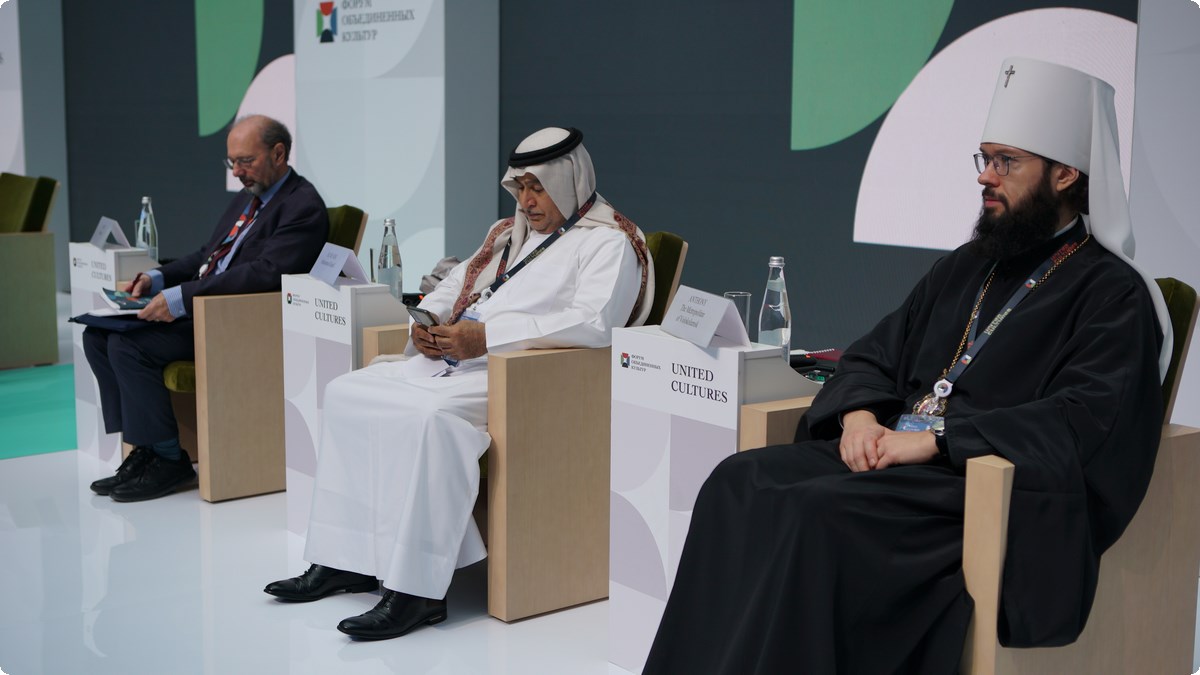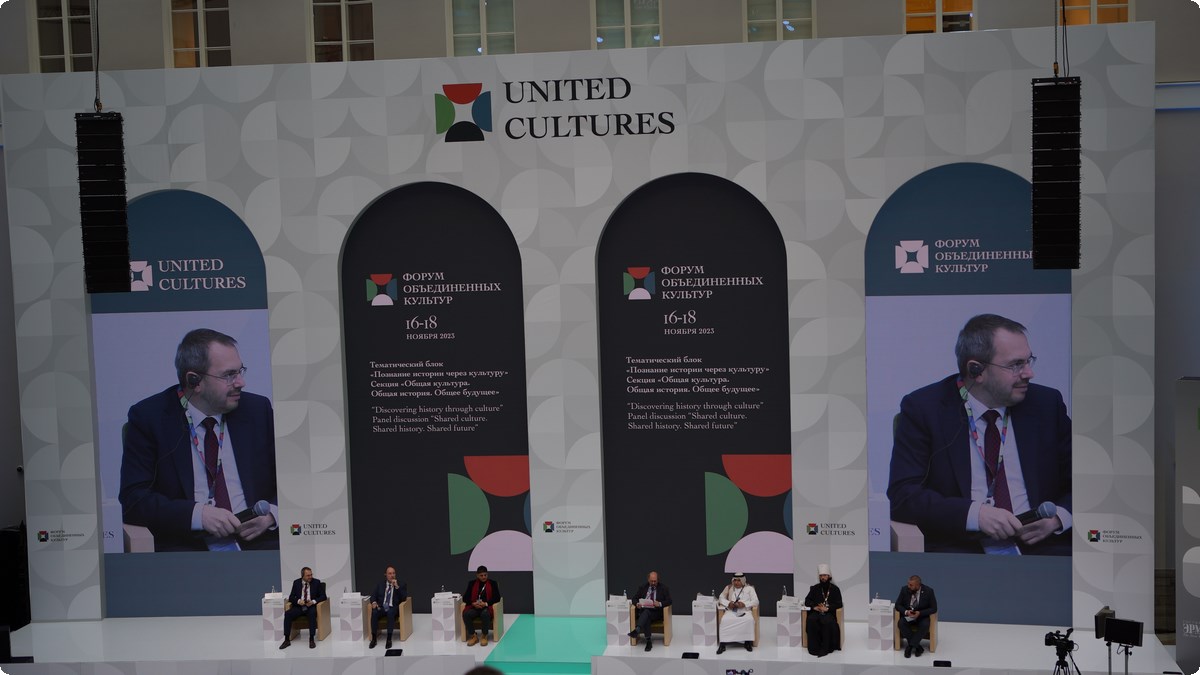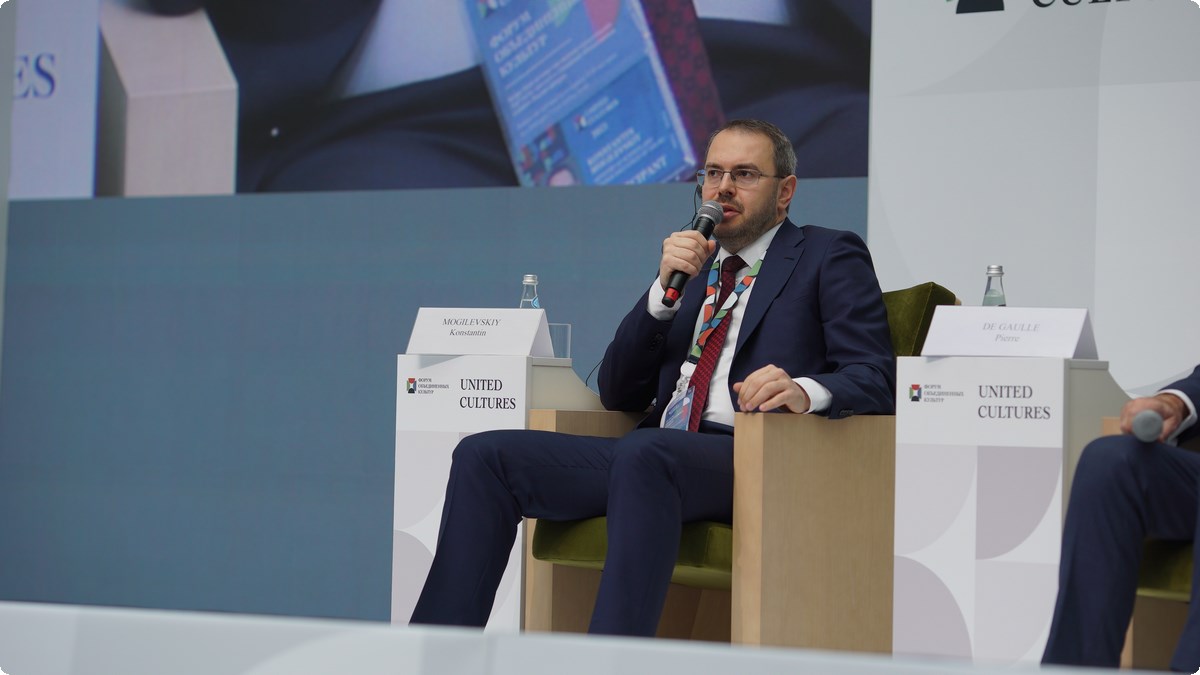 DECR Communication Service, 18/11/2023

On 16th – 18th November 2023, the 9th St. Petersburg International Cultural Forum – the United Cultures Forum – was held in the northern capital of Russia, bringing together delegates from over 70 countries. Among its participants were prominent film directors, musicians, artists, experts, heads of non-governmental organizations and cultural institutions from Russia and far abroad countries.
With the blessing of His Holiness Patriarch Kirill of Moscow and All Russia, taking part in the Forum on behalf of the Russian Orthodox Church was Metropolitan Anthony of Volokolamsk, chairman of the Department for External Church Relations.
On 16th November, Metropolitan Anthony took part in the Plenary Discussion on "Common Culture. Common History. Common Future." Its participants discussed ways to promote historical culture in the face of today's global challenges. Konstantin Mogilevsky, Deputy Minister of Science and Higher Education of the Russian Federation, Co-Chairman of the Russian Historical Society, acted as moderator of the meeting held in the historical General Staff Building on Palace Square. Among the speakers were Pierre de Gaulle, grandson of former President of France Charles de Gaulle; Binod Singh, Director of the BRICS Institute; Richard Sakwa, Professor of the Department of Political Science and International Relations at the University of Kent; Mohammed Kamil Al Muaini, Founder and Chairman of the International Institute for Cultural Diplomacy; and Matush Alexa, Founder of Motorcyclists of Slovakia Civic Association. In his speech, Metropolitan Anthony dwelt on the role of religion as a source of culture-related knowledge and on the work of the Department for External Church Relations in fostering interfaith dialogue.
Within the framework of the Forum, other panel discussions were held on such topics as "Artificial Intelligence: Threat or Boon for Culture," "Learning History Through Culture," and "Traditional Culture as the Foundation for Building a Society."
On 17th November, taking part in a plenary session attended, among others, by the DECR chairman, was President of the Russian Federation Vladimir Putin. The head of the Russian state delivered aт address and answered numerous questions from the audience.
On 18th November, the last day of the Forum, Metropolitan Anthony attended the Hermitage Prize award ceremony. Established in 2023, the prize is given for achievements in culture and art, as well as in preserving cultural heritage and promoting international cultural dialogue. This year, the prize has been awarded to Valery Gergiev, artistic director of the Mariinsky Theatre, and Juan Ignacio Duato Bárcia, artistic director of the Mikhailovsky Theatre ballet company. The ceremony took place in St. George's Hall of the State Hermitage and was attended, in particular, by Tatiana Golikova, Deputy Prime Minister of Russia; Olga Lyubimova, Russian Minister of Culture; Mikhail Piotrovsky, Director of the Hermitage Museum; and Alexander Beglov, Governor of St. Petersburg.
Page is available in the following languages