The site uses cookies to help show you the most up-to-date information. By continuing to use the site, you consent to the use of your Metadata and cookies. Cookie policy
Metropolitan of Volokolamsk Anthony conducts prayer service at the relics of Saint Nicholas of Japan.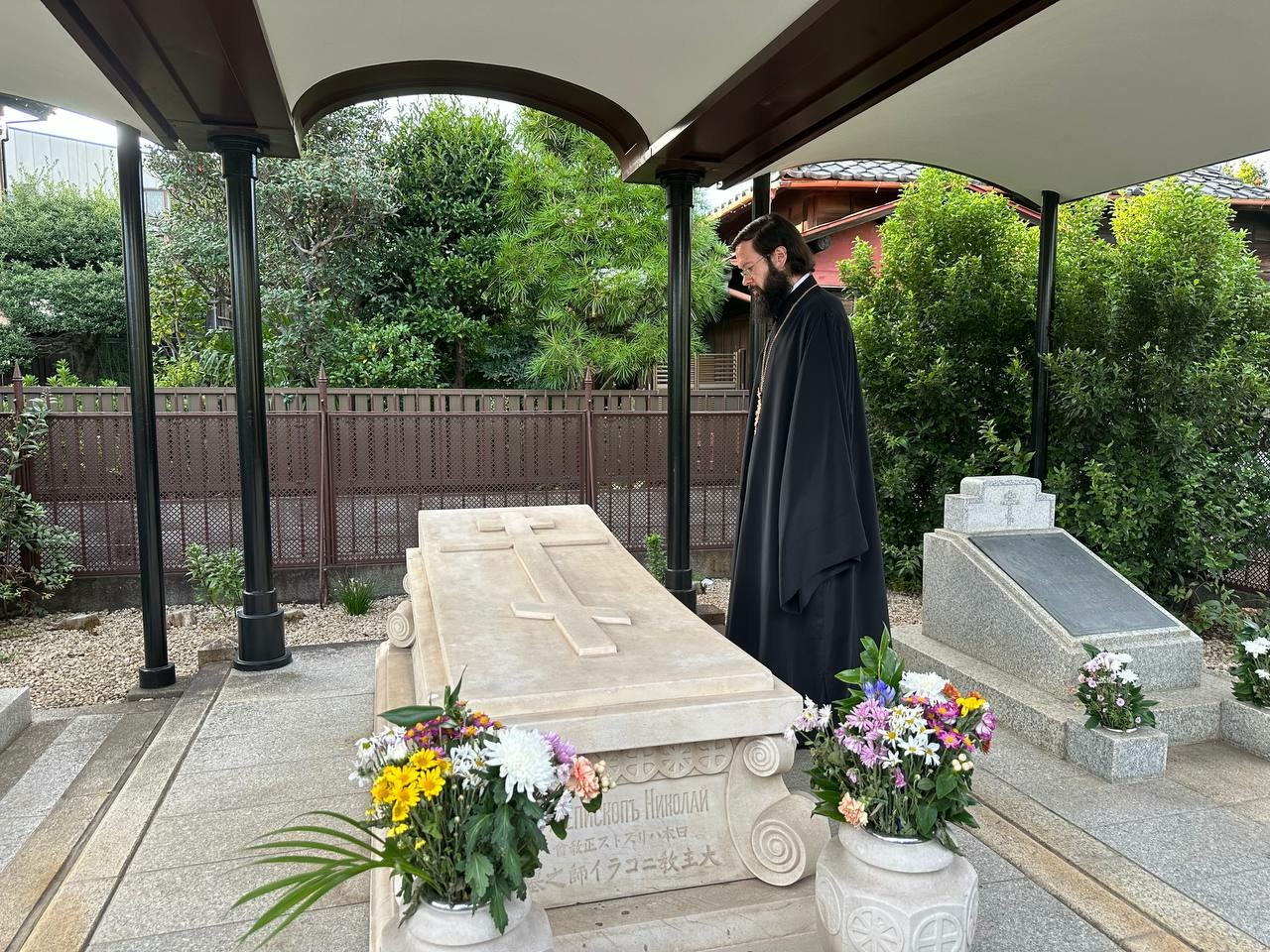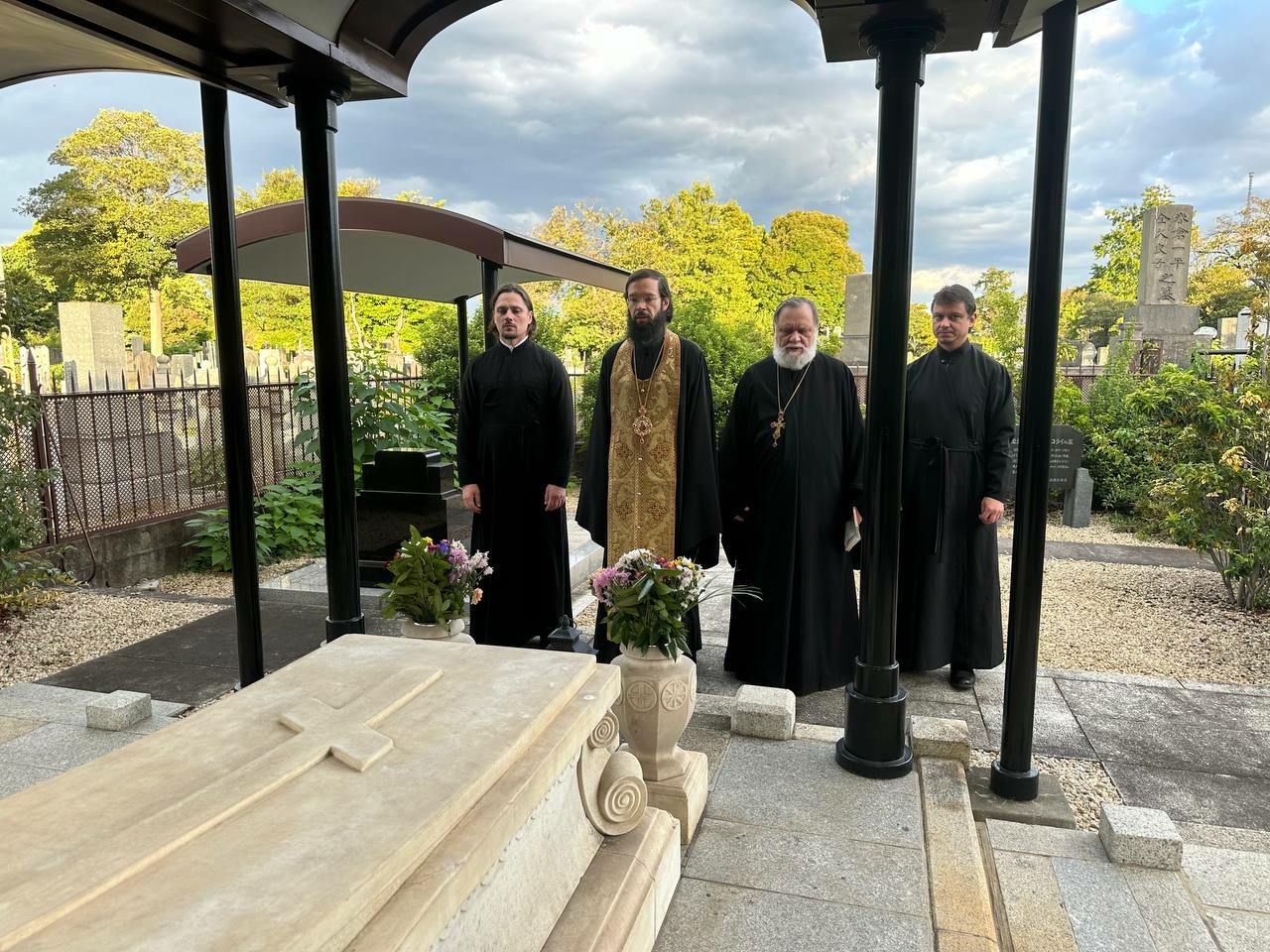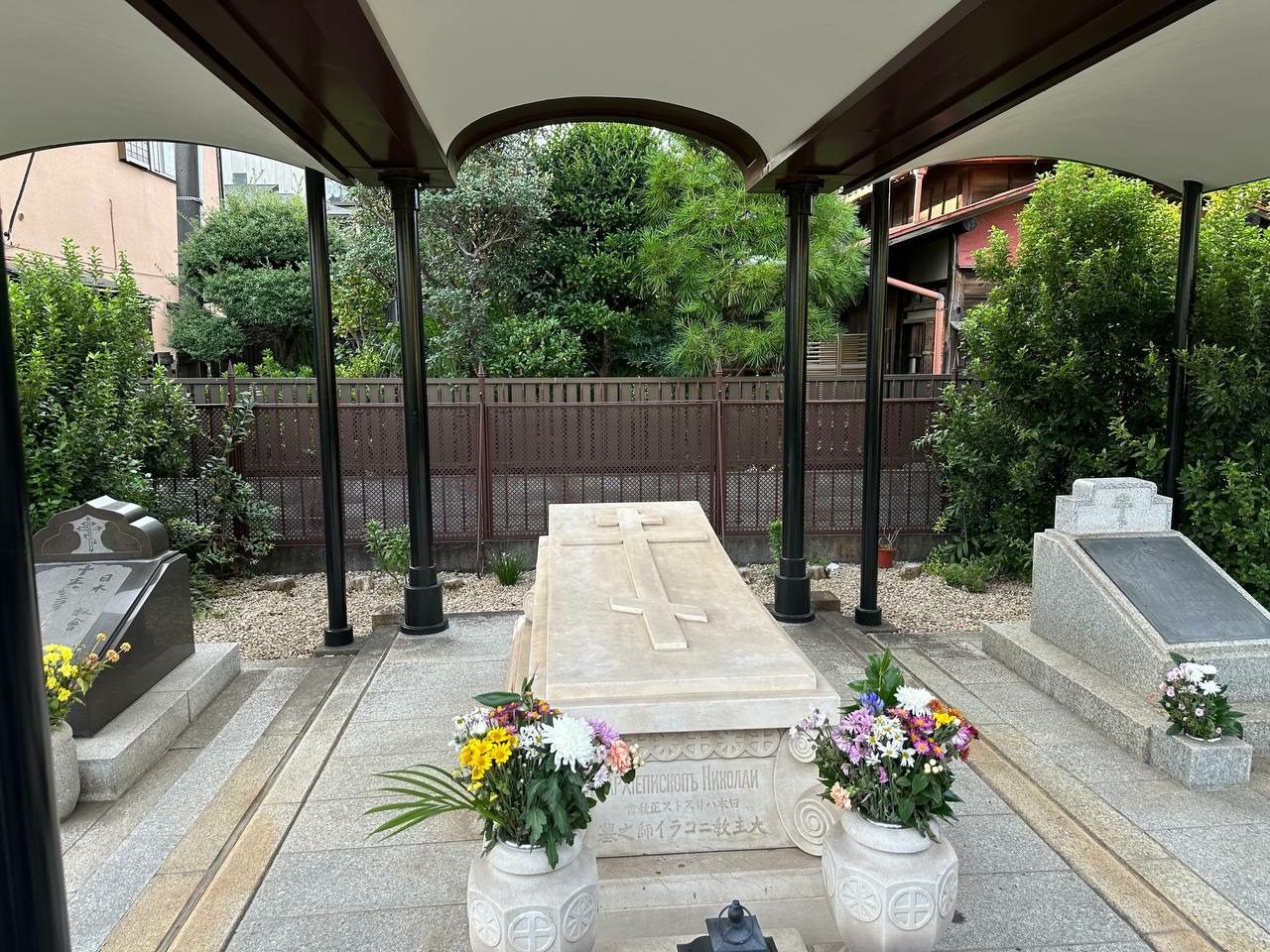 DECR Communication service, 21.10.2023
On 21st October 2023 the chairman of the Department for External Church Relations the metropolitan of Volokolamsk Anthony, during his working visit to Tokyo, visited the cemetery of Yanak where the precious relics of the holy and equal-to-the-apostles Nicholas of Japan are to be found. The metropolitan conducted a prayer service by the tomb of Saint Nicholas, Enlightener of Japan.
Then metropolitan Anthony offered up prayers for the repose of the souls of the departed Primates of the Japanese Autonomous Orthodox Church buried in the cemetery.
Praying at the service were the dean of the metochion (representation church) of the Russian Orthodox Church in Japan archpriest Nikolai Katsyuban, aide to the chairman of the DECR Father Alexander Yershov, cleric of the Church of Saint John the Baptist deacon Yevgeny Kuznetsov and cleric of the metochion deacon Pavel Katsyuban.