The site uses cookies to help show you the most up-to-date information. By continuing to use the site, you consent to the use of your Metadata and cookies. Cookie policy
Memorial service held for departed soldiers on the eve of Victory Day in Vietnam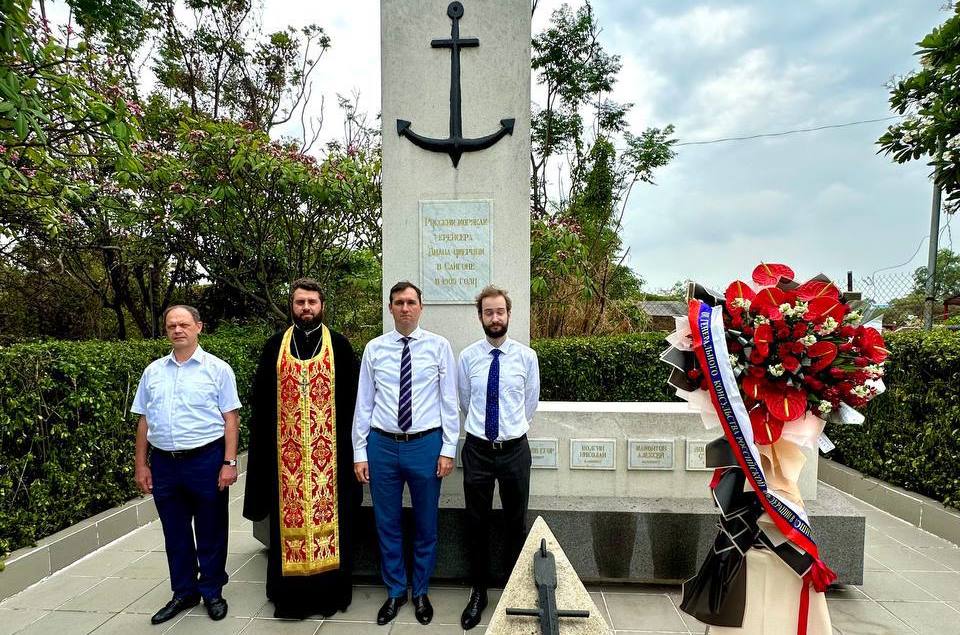 DECR Communication Service, 08.05.2023.
On May 8, the eve of the Victory Day, Rev. Yevgheny Tsikalo, dean of the Vietnam Deanery of the Diocese of the Philippines-Vietnam, served the memorial prayer in Ho Chi Minh City, at the war memorial erected over the graves of Russian Seamen killed in action during the 1904-1905 Russo-Japanese War.
The memorial service was attended by staff members of the Russian Federation Consulate in Ho Chi Minh City, reports the Telegram-Channel of the Patriarchal Exarchate for South-East Asia.