The site uses cookies to help show you the most up-to-date information. By continuing to use the site, you consent to the use of your Metadata and cookies. Cookie policy
Future specialists in the field of external church relations visited the Assyrian church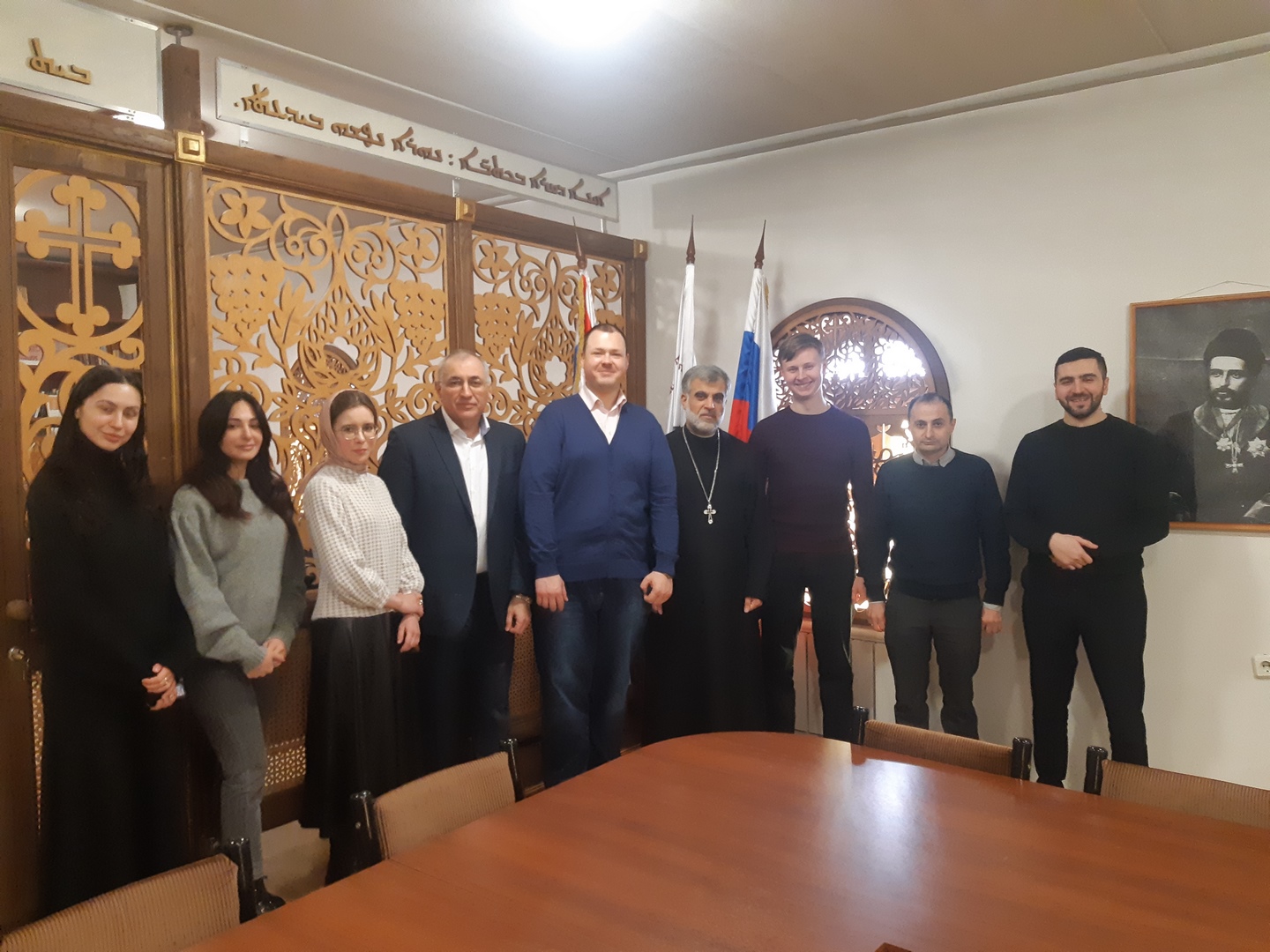 DECR Communication Service, 27.02.2023.

On February 26th a group of students of the Sts. Kirill and Methodius Institute of Post-graduate Studies visited the Assyrian church of the Blessed Virgin Mary (Mat Maryam) in Moscow.

The visit took place within the framework of a special training course entitled "Theological Dialogue with the Ancient Oriental Churches", organized by the Department of Church Practical Disciplines of the Sts. Kirill and Methodius Institute of Post-graduate Studies together with the Department for External Church Relations of the Moscow Patriarchate. The Institute's delegation was headed by the teacher of the course, DECR staff member S.G. Alferov.

The guests were warmly welcomed by the rector of the parish, the representative of the Assyrian Church of the East in Russia, chancellor Samano Odisho and the senior deacon of the church Roland Bijamov who spoke about the life of the parish and the Assyrian communities of believers living in other Russian regions. Then there was a joint seminar at the parish house dedicated to the peculiarities of the dogmatic, liturgical and statutory life of the Assyrian Christians, the role of the Assyrian people in the history of the Russian state and the activity of the Dialogue Commission between the Russian Orthodox Church and the Assyrian Church of the East.