The site uses cookies to help show you the most up-to-date information. By continuing to use the site, you consent to the use of your Metadata and cookies. Cookie policy
Patriarchal Exarch for Western Europe meets with Catholic Archbishop of Monaco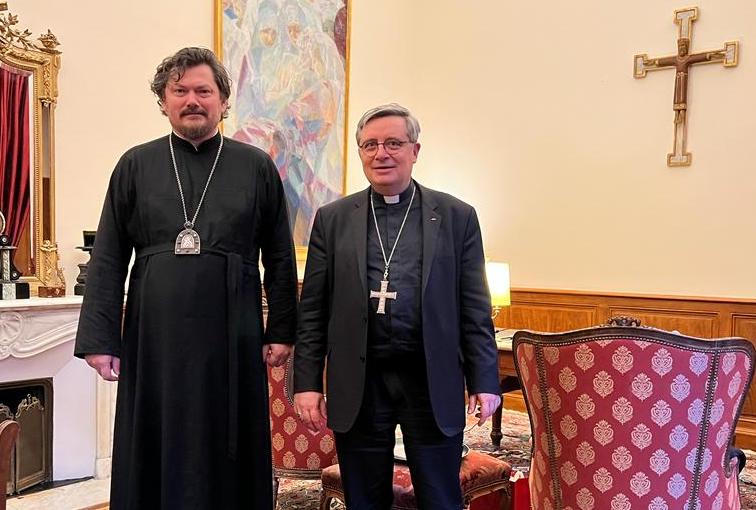 DECR Communication Service, 01.02.2023.
On January 28, Patriarchal Exarch for Western Europe, Metropolitan Nestor of Chersonesus and Western Europe, currently on an archpastoral visit to the Principality of Monaco, met with the head of the local diocese of the Roman Catholic Church, Archbishop Dominique-Marie David.

Participating in the talk, which took place at the Archbishop's Palace, was Archpriest Vadim Zakrevsky, rector of the parish of the Royal Passion-Bearers in Monaco, website of the Diocese of Chersonesus reports.
During the meeting that was held in a friendly atmosphere, they exchanged opinions on topical issues and discussed various matters of mutual interest.