The site uses cookies to help show you the most up-to-date information. By continuing to use the site, you consent to the use of your Metadata and cookies. Cookie policy
Synaxis of Helvetian saints is celebrated in Zurich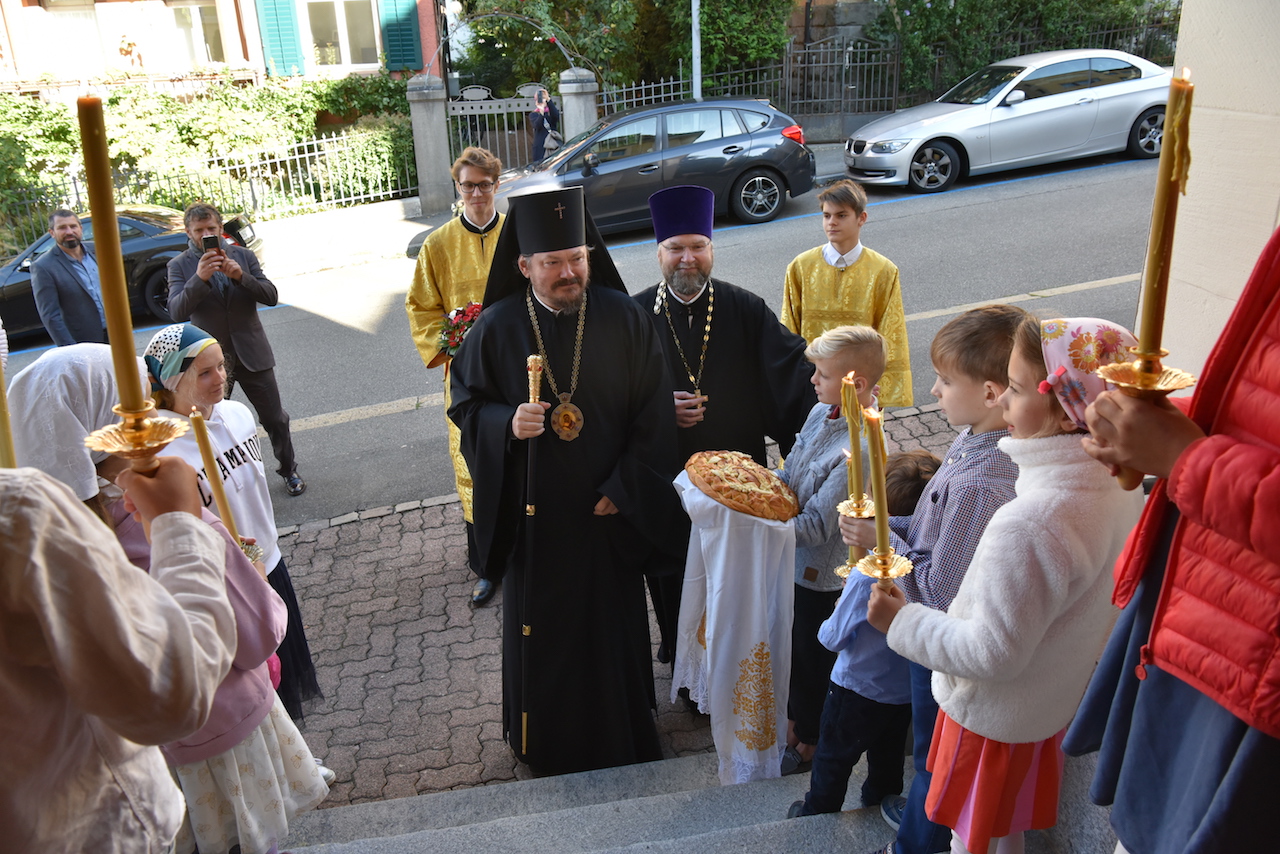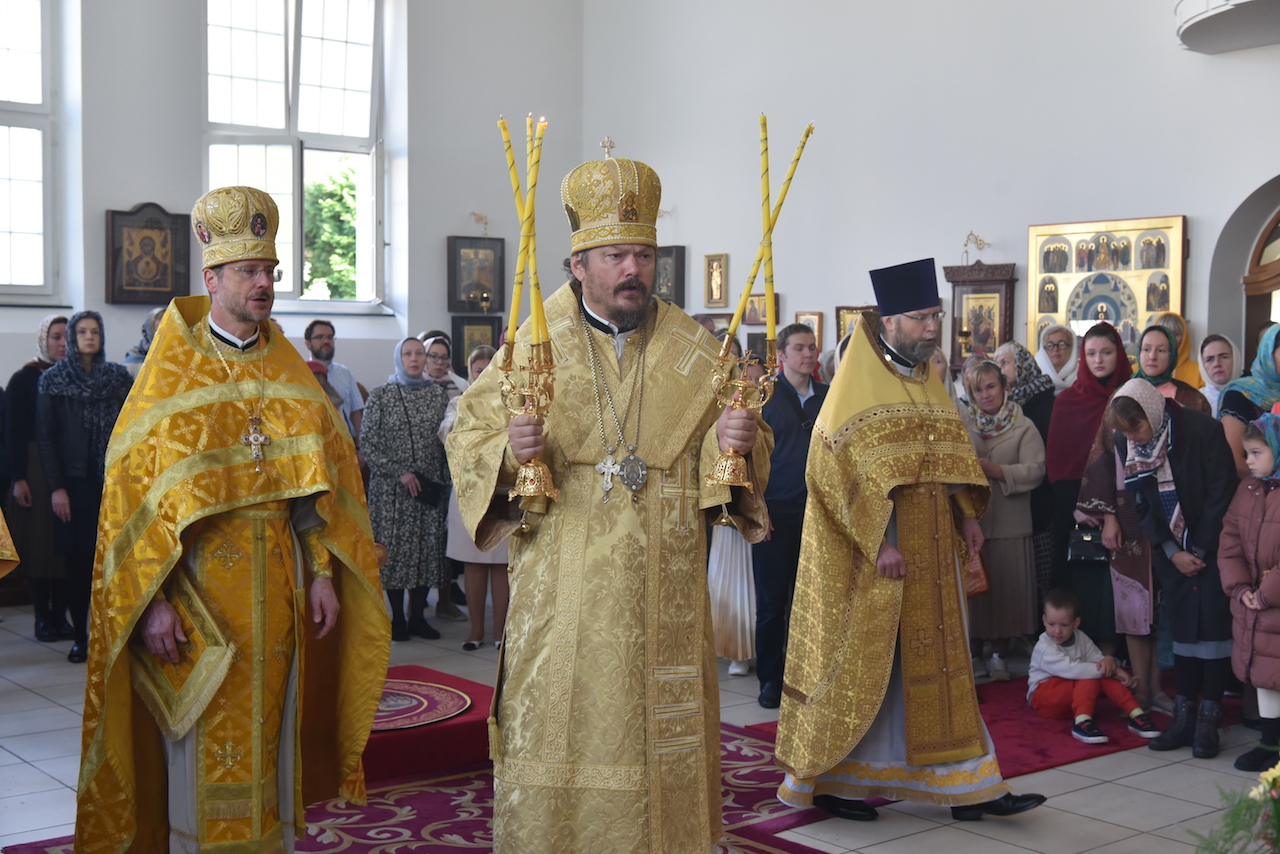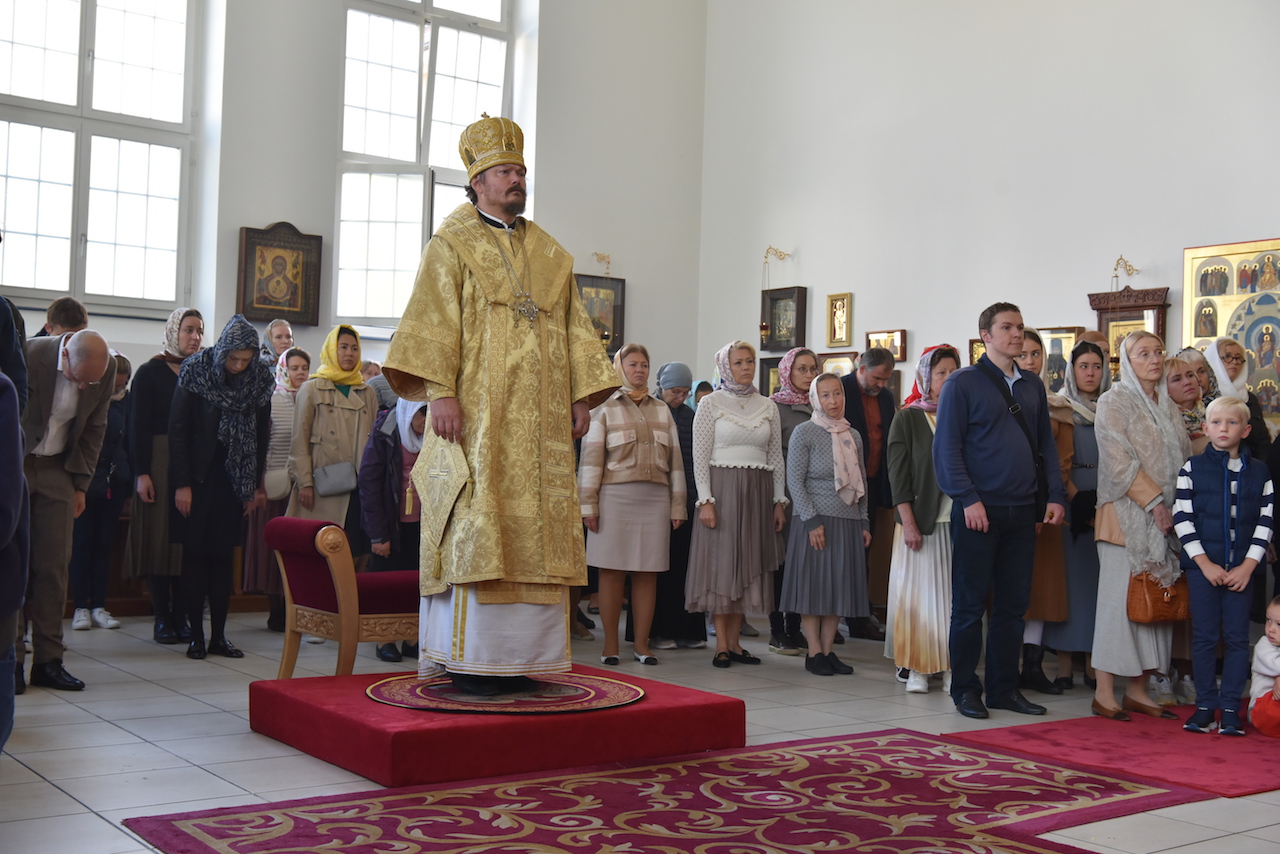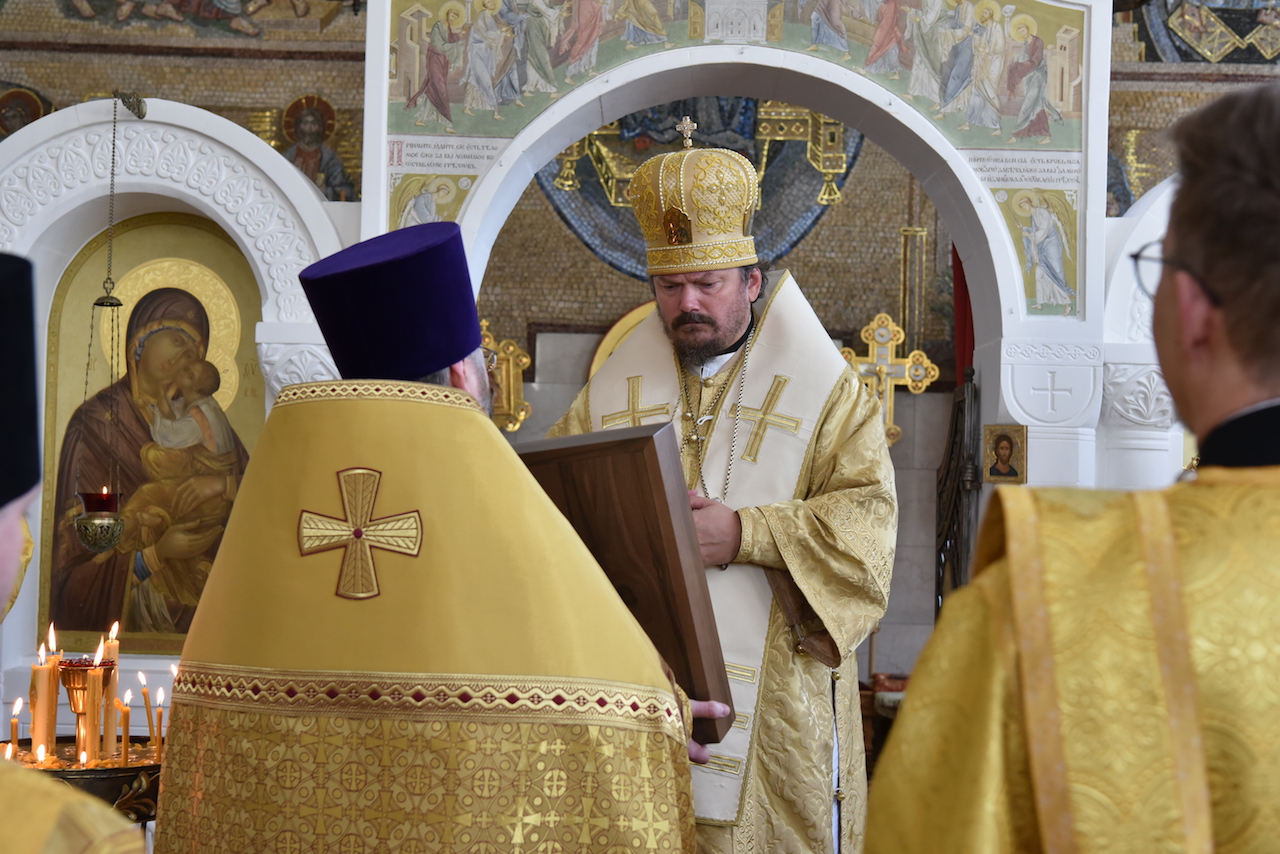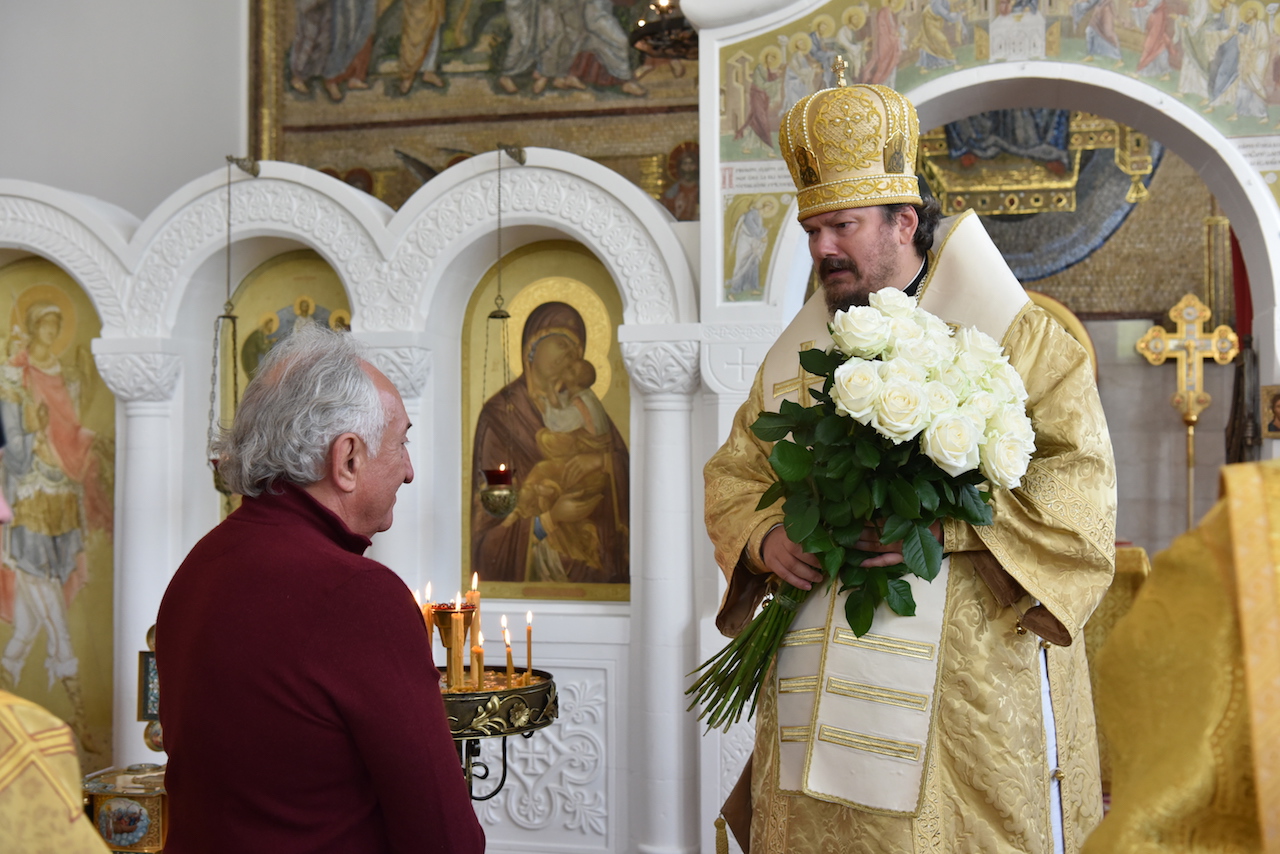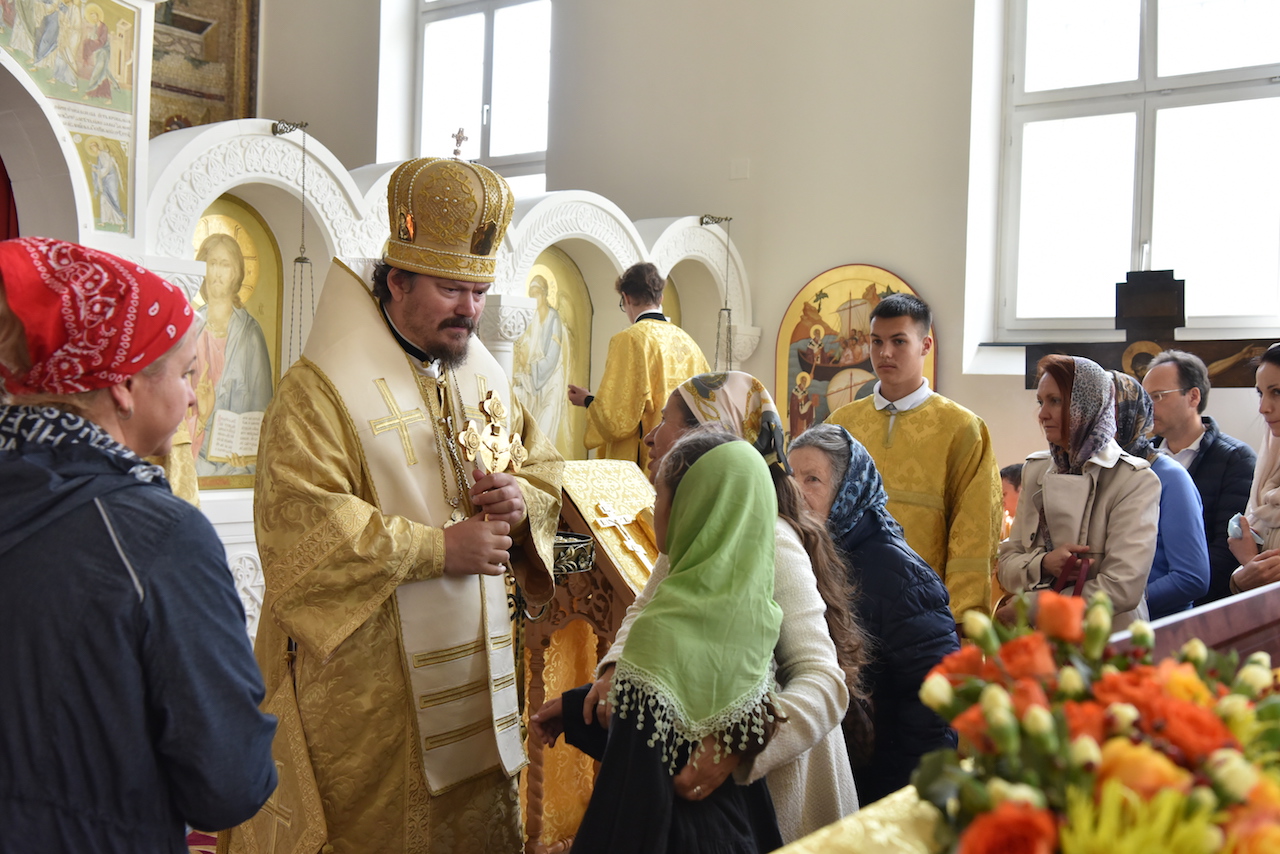 DECR Communication Service, 19.09.2022.
On September 18, the 14th Sunday after Pentecost, the Synaxis of Helvetian (Swiss) saints, who are commemorated on the 3rd Sunday of September, was celebrated in Zurich, Switzerland, website of the Chersonesus Diocese reports.
Archbishop Nestor of Madrid and Lisbon, acting administrator of the Chersonesus Diocese, celebrated Divine Liturgy at the church of the Resurrection of Christ.
Concelebrating were archpriest Michael Zeman, rector of the church; archimandrite Martin (de Kaflisch), dean of the parishes in Switzerland; Rev. Maxim Politov, secretary of the Chersonesus Diocese; deacon Daniel Schärer; and hierodeacon Dionisy (Volkov).
The Liturgy was celebrated in the Church Slavonic and German languages. Liturgical hymns were sung by the parish choir conducted by Nadya Dalvit-Saminskaya.
After the Liturgy, Archbishop Nestor and the concelebrating clergy celebrated the Office of Glorification in front of the icon of Helvetian saints and venerated their relics that are being kept in the church.
Archbishop Nestor addressed the worshippers, telling them about the importance of venerating local saints, and congratulated the clergy and parishioners on the feast. Also, he wished a donator of the church, Mr. Vasily V. Anisimov, a happy birthday to be celebrated the next day.
Archpriest Michael Zeman thanked Archbishop Nestor for his archpastoral visit and presented him with an icon of Helvetian saints.