The site uses cookies to help show you the most up-to-date information. By continuing to use the site, you consent to the use of your Metadata and cookies. Cookie policy
A new church of Ukrainian Orthodox Church built instead of one seized by schismatics has been blessed in Rovno region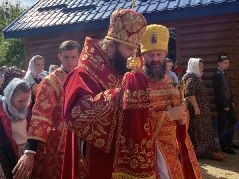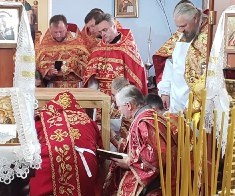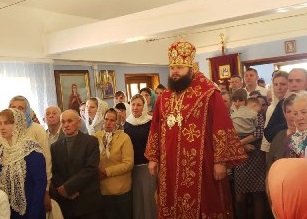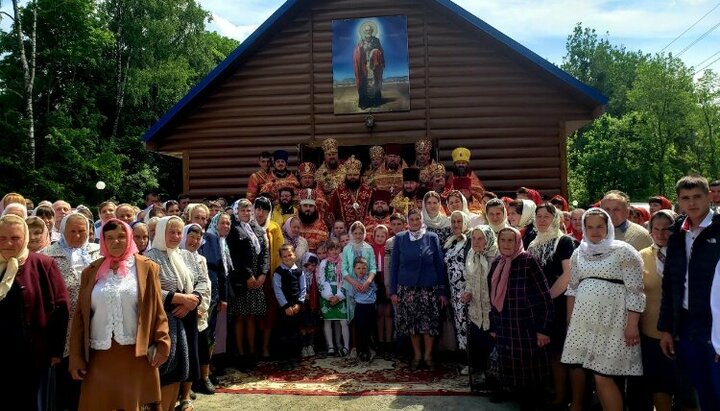 On May 29, 2021, the vicar of the Ukrainian Orthodox Church's diocese of Rovno, Bishop Pimen of Dubno, blessed a church in the Pevcheye village, Rovno region. It has been reported by the UOC Information-Education Department with reference to the website of the Union of Orthodox Journalists.
Among the worshipers was Metropolitan Varfolomey of Rovno and Ostrog.
The new church has been arranged by the faithful of the Ukrainian Orthodox Church after their church of St. Nicholas of Myrrha in Lycia had been captured by the 'OCU' supporters. Locals said that a former shop was fitted as a church.
Believers from neighbouring villages and clergy from the Zdolbunov Deanary came to support the faithful of the canonical Church in the Pevcheye village.
The OCU supporters captured the St. Nicholas church in May 2019 and after that kept intimidating Archpriest Michael Demyanchuk, rector of the St. Nicholas Parish of the Ukrainian Orthodox Church, and his family for several months forcing them to leave the village.
DECR Communication Service