The site uses cookies to help show you the most up-to-date information. By continuing to use the site, you consent to the use of your Metadata and cookies. Cookie policy
Patriarch Kirill presented with Serbian highest national award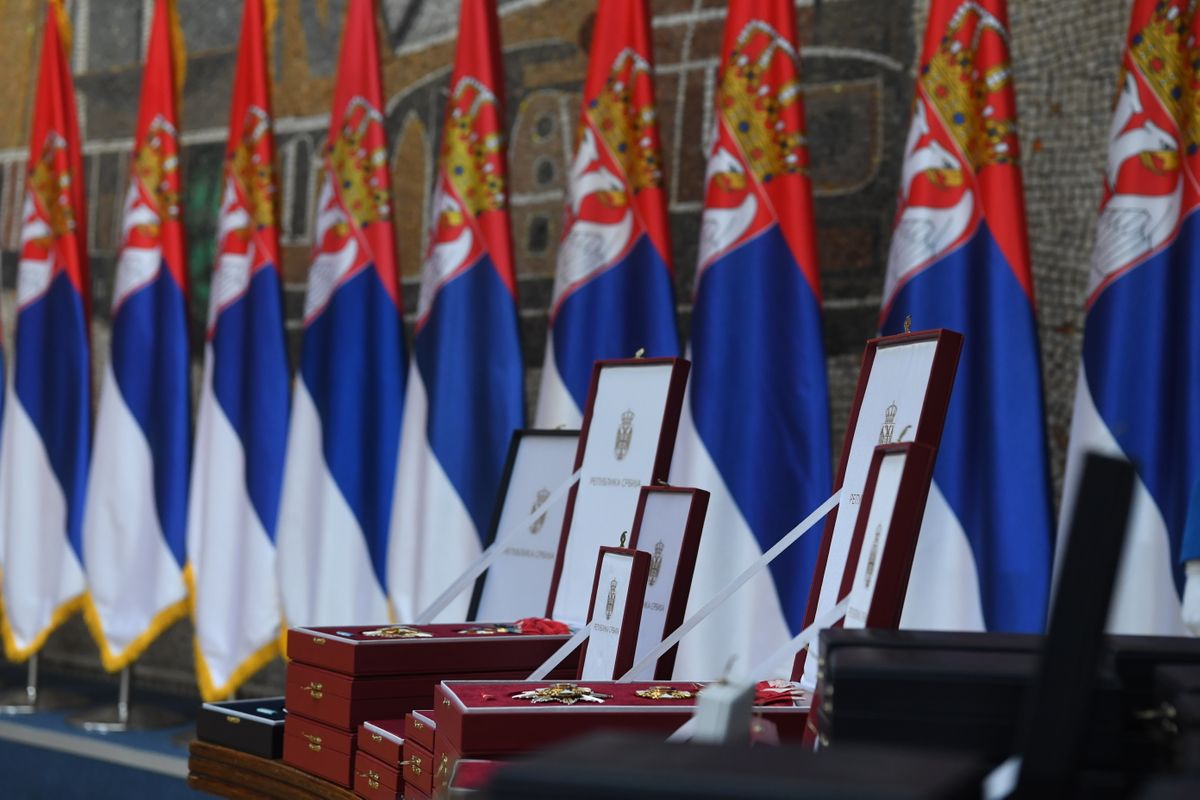 On 15th February 2021, the feast of the Meeting of the Lord, the Republic of Serbia celebrated the Statehood Day.

To mark the feast, President of Serbia Aleksandar Vučić presented national awards to the country's prominent political and cultural figures, as well as to a number of foreign citizens.

The highest national award, the Order of the Republic of Serbia on a large necklace, was conferred on His Holiness Patriarch Kirill of Moscow and All Russia "for his contribution to the development and strengthening of friendly relations and cooperation between Russia and Serbia."

Besides, by the decision of Aleksandar Vučić, the Order of the Republic of Serbia on a ribbon was awarded to Mr. Yury Borisov, Deputy Prime Minister of the Russian Federation, for his "remarkable contribution to the development of relationships between Serbia and Russia," and the Sretenje Order, 1st class, was conferred on sculptor Alexander Rukavishnikov, People's Artist of Russia.

Aleksandar Vučić thanked all the awardees "for friendship, as well as for promoting relations and the Serbian culture in the world."

Among those who received awards that day were also Serbian film director Emir Kusturica and musicians Goran Bregović and Borislav Đorđević.

DECR Communication Service
based on the information provided by TASS news agency, website of the President of Serbia and the Serbian Orthodox Church.