The site uses cookies to help show you the most up-to-date information. By continuing to use the site, you consent to the use of your Metadata and cookies. Cookie policy
Patriarch Kirill meets with clergymen of the Diocese of Singapore and students from Indonesia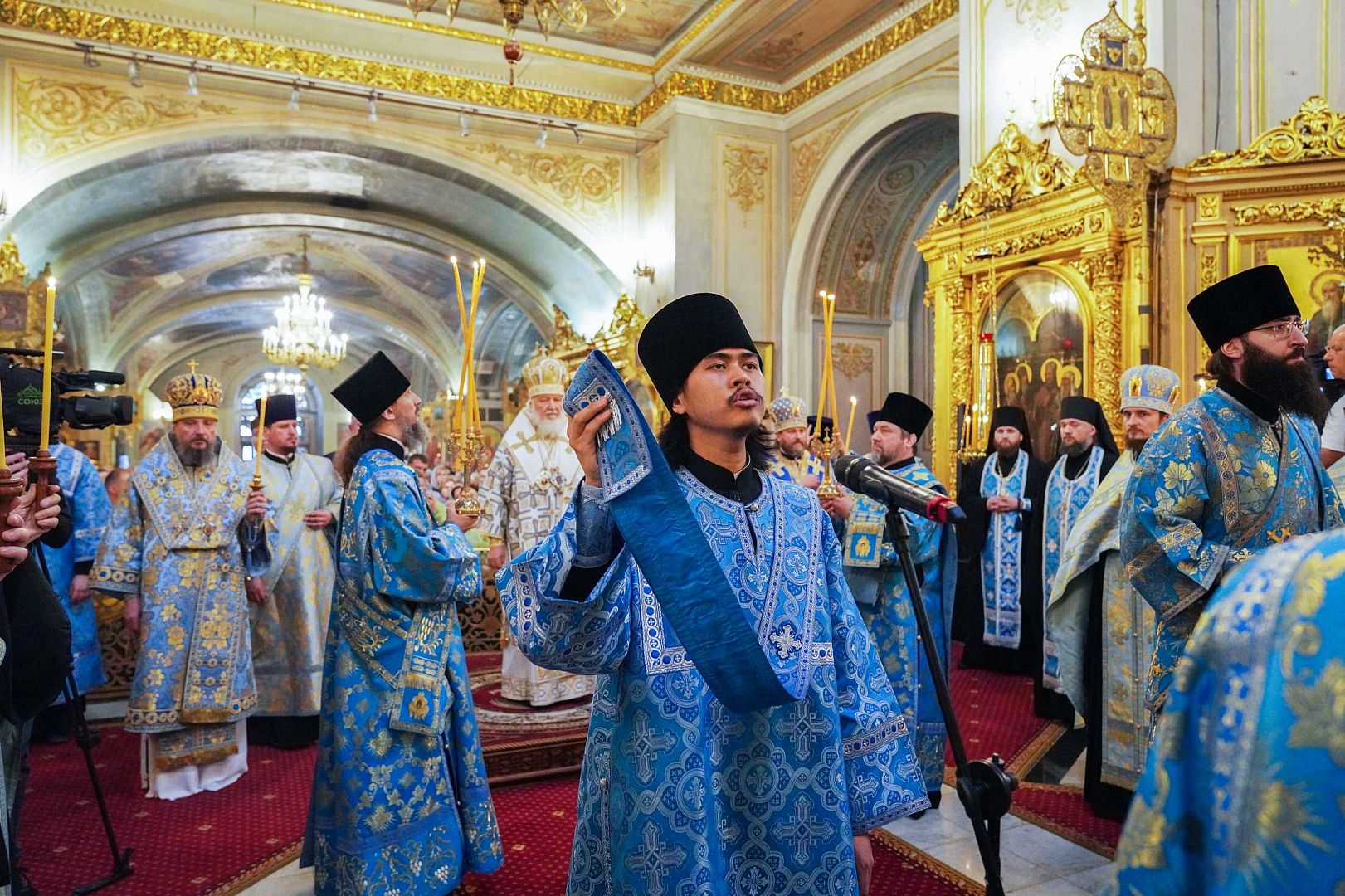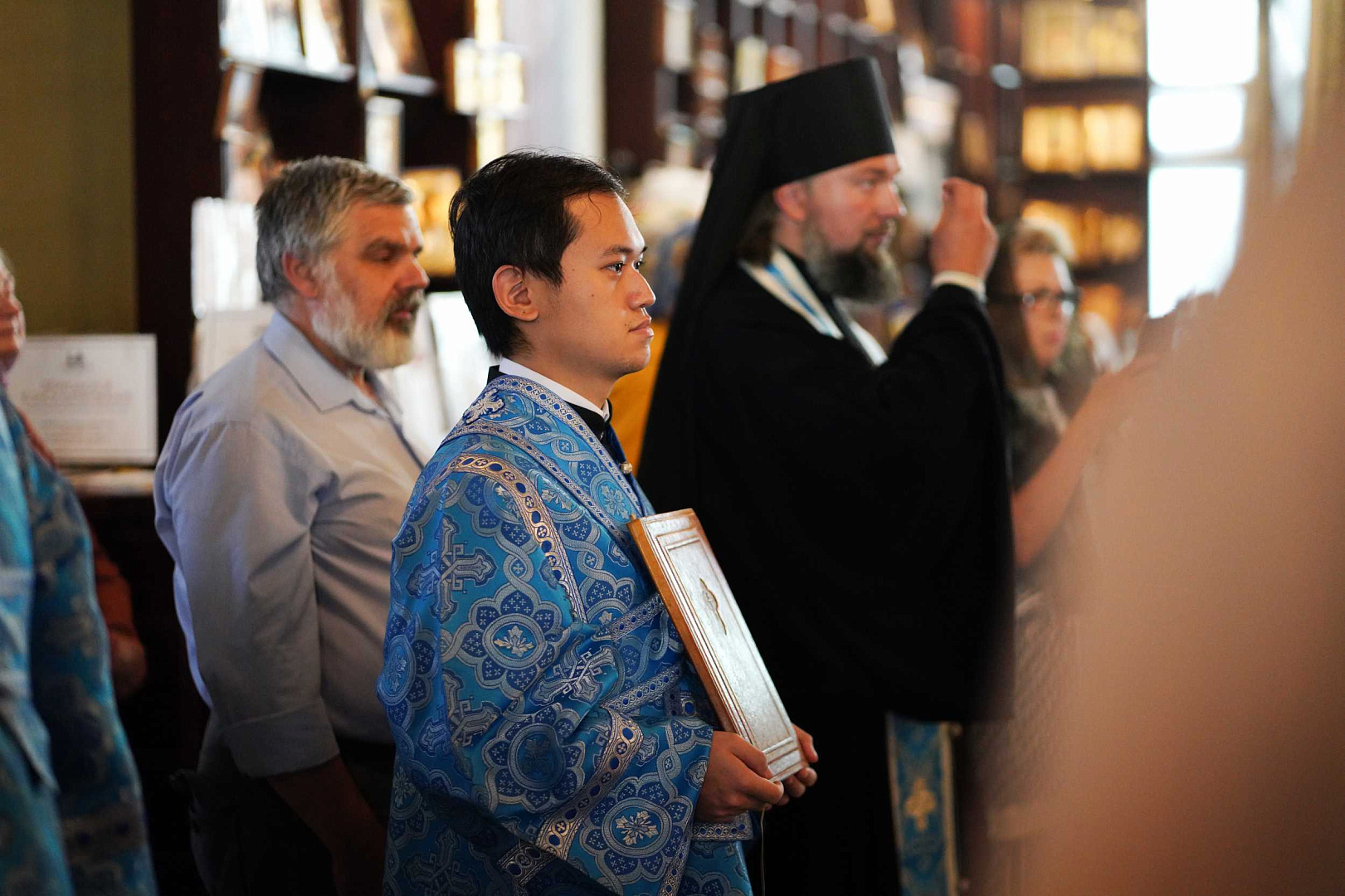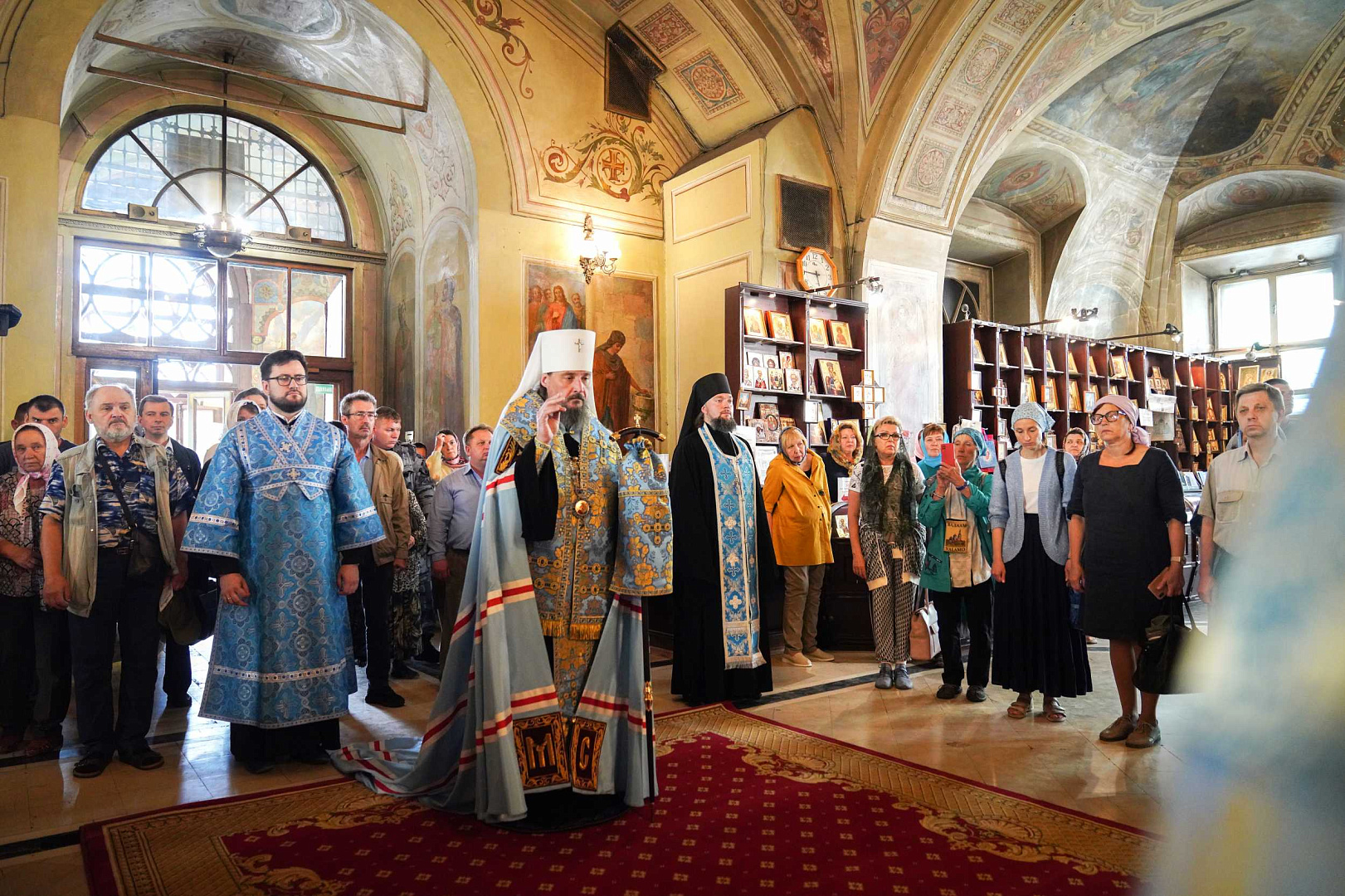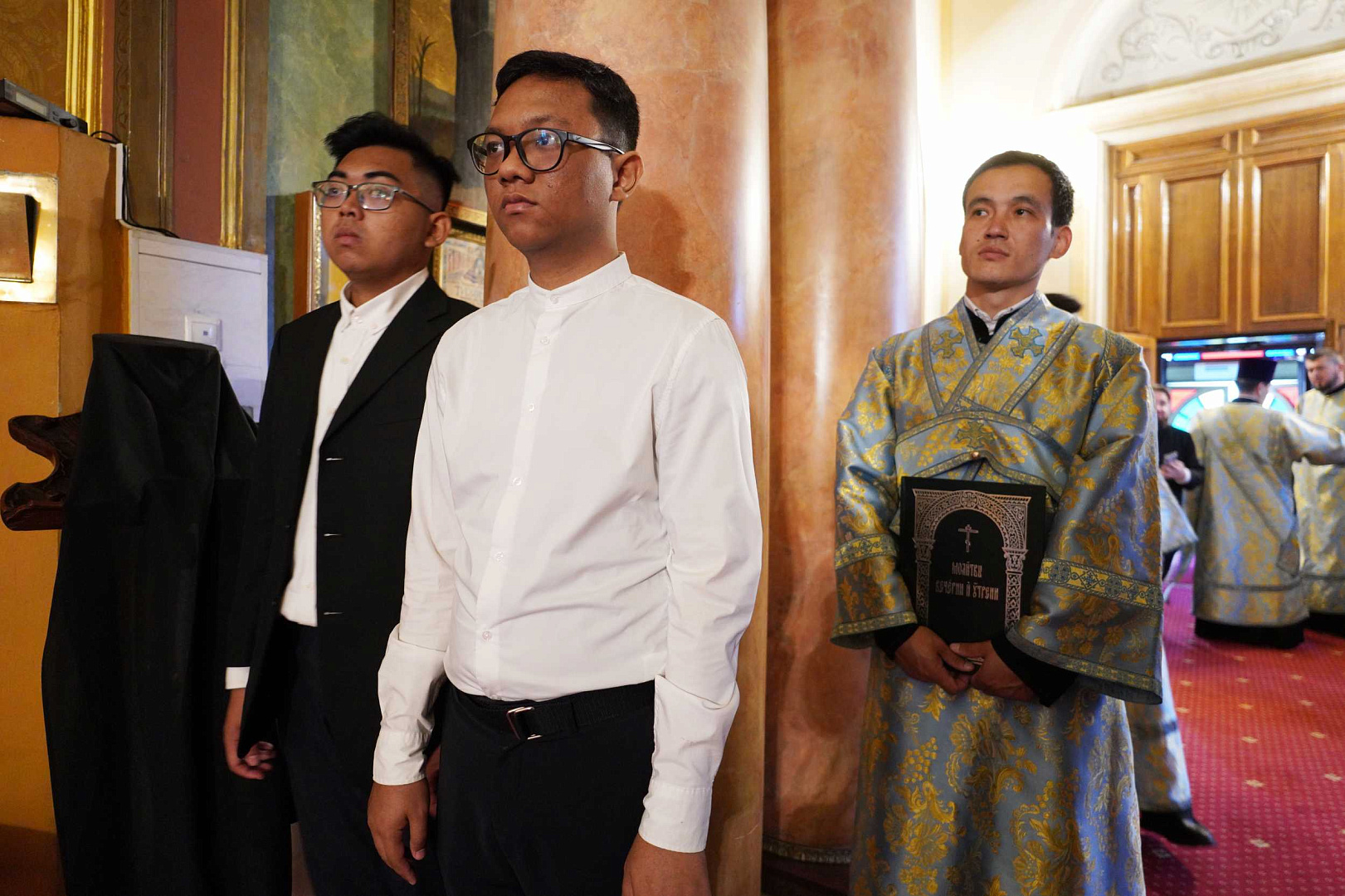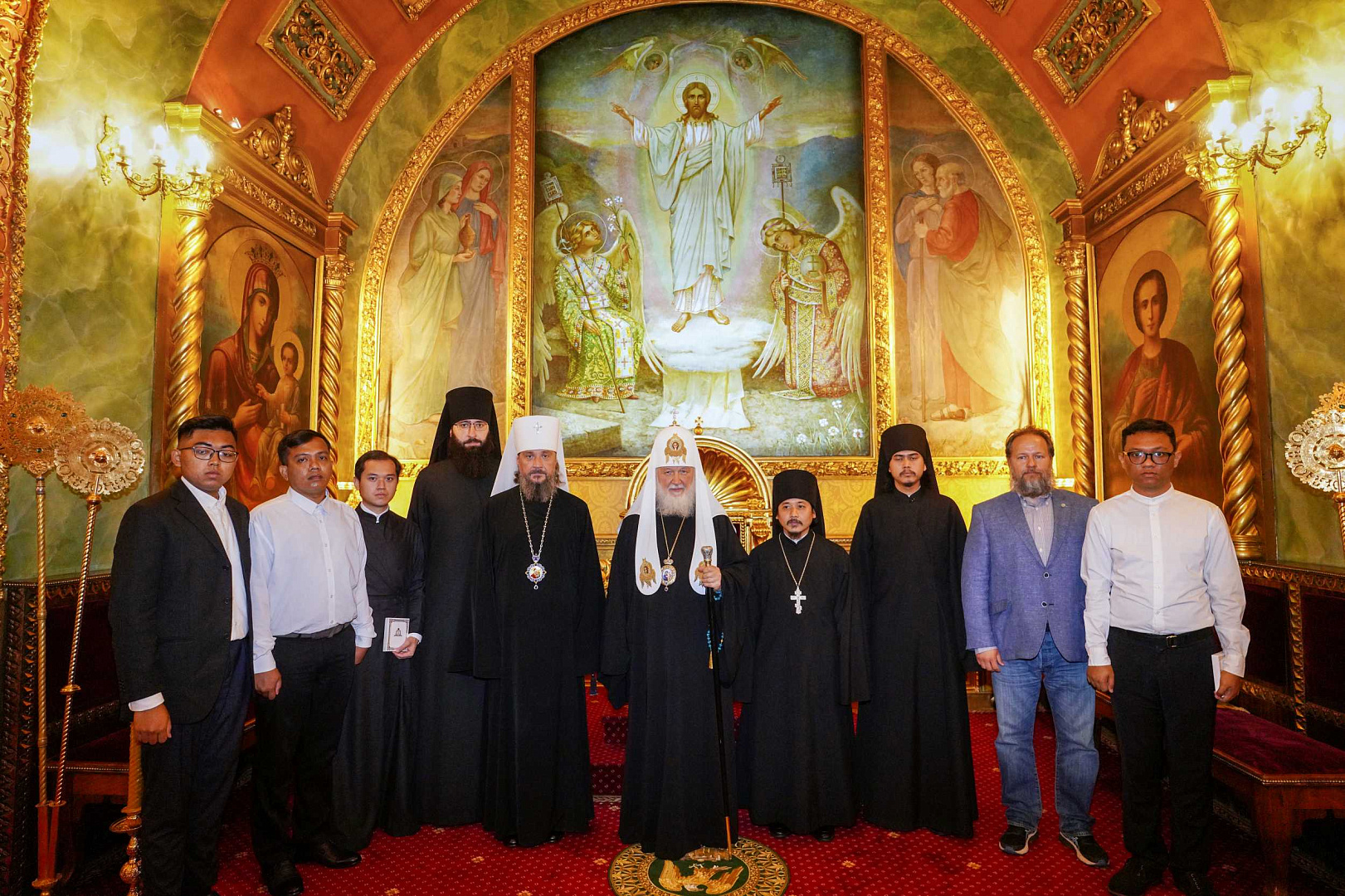 DECR Communication Service, 21.07.2022.
On July 20, the eve of the feast day of the Kazan icon of the Mother of God, His Holiness Patriarch Kirill of Moscow and All Rus' celebrated the All-Night Vigil at the Cathedral of the Epiphany in Yelokhovo, Moscow.
His Holiness was assisted by Metropolitan Sergy of Singapore and Southeast Asia, Patriarchal Exarch of Southeast Asia; Bishop Foma of Odintsovo and Krasnogorsk, head of the Moscow Patriarchate's administrative secretariat and rector of the Epiphany Cathedral; Protopresbyter Vladimir Divakov, Patriarchal secretary for Moscow and dean of the central district of the Moscow diocese; Archimandrite Alexy (Turikov), private secretary to His Holiness Patriarch Kirill; Archpriest Sergy Tocheny, dean of the Epiphany district; and Moscow clergymen, Press service of the Patriarch of Moscow and All Rus' reports.
Also concelebrating were hieromonk Kirill (Situmeang), hierodeacon Yuvenaly (Maruschak), and hierodeacon Mefody (Sugiarto), clerics of the Singapore diocese of the Patriarchal Exarchate of Southeast Asia.
Among those attending the service were Moses Marukhal Satria, Gerasim Shakti and Sergei Simanjuntak, students of the St. Petersburg and Moscow Theological Academies from Indonesia.
The divine service being over, His Holiness Patriarch Kirill had a talk with Metropolitan Sergy, clerics and students from Indonesia. His Holiness gave his primatial blessing to them and wished the Indonesian clergymen God's aid in their future work.