The site uses cookies to help show you the most up-to-date information. By continuing to use the site, you consent to the use of your Metadata and cookies. Cookie policy
Metropolitan Anthony of Volokolamsk meets with Apostolic Nuncio to France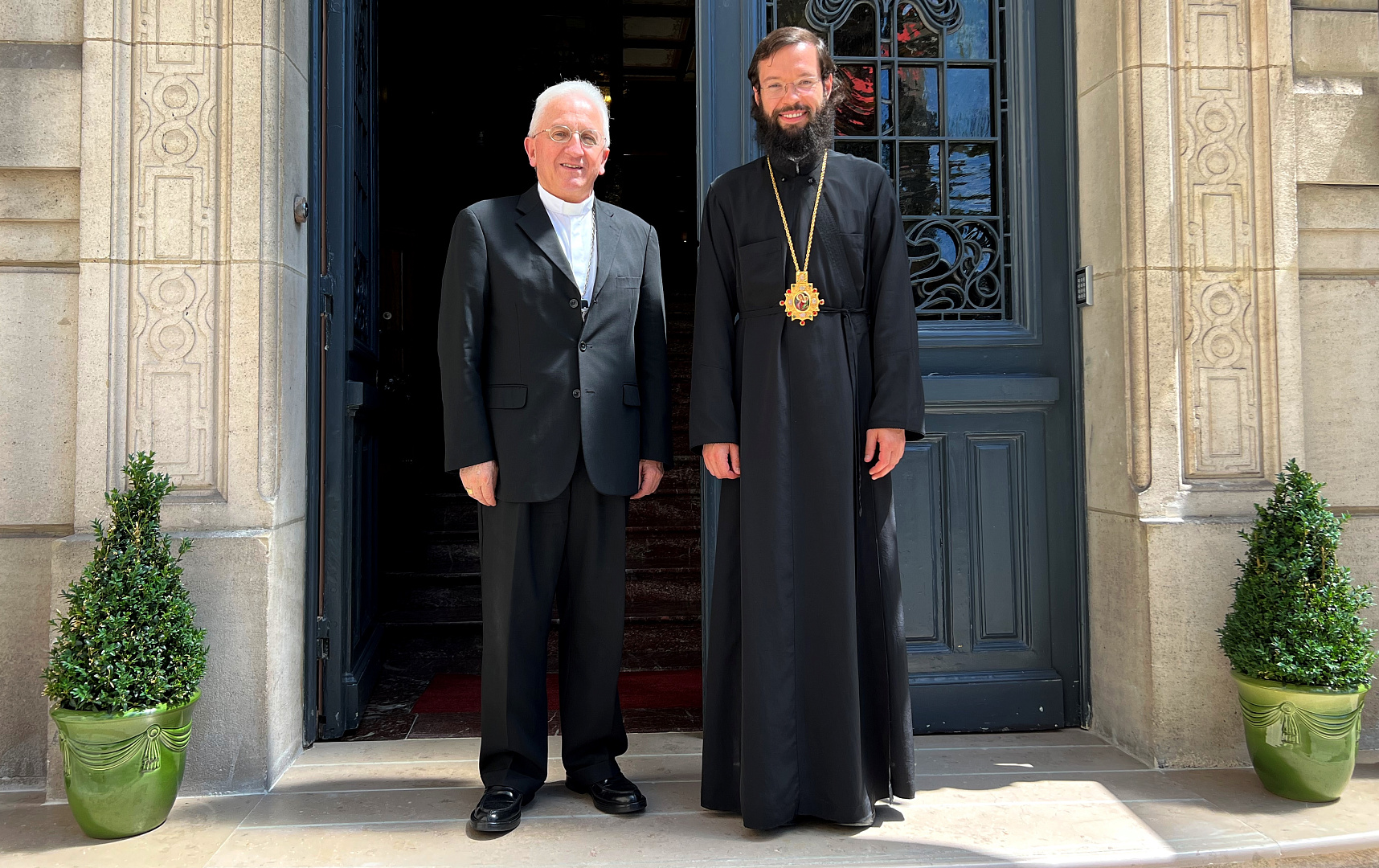 DECR Communication Service, 04.07.2022.
On June 4, 2022, Metropolitan Anthony of Volokolamsk, chairman of the Department for External Church Relations of the Moscow Patriarchate, at the conclusion of his working trip to France, met with the Apostolic Nuncio to France, Archbishop Celestino Migliore.
On the occasion of the high-ranking guest's visit to the representation of the Holy See in Paris, a dinner was given, during which the interlocutors, who have maintained good personal relations since Archbishop Migliore's diplomatic service in Russia, discussed a wide range of issues concerning, among other things, the relationships between the Russian Orthodox Church and the Roman Catholic Church.
Metropolitan Anthony also congratulated the Apostolic Nuncio on his 70th birthday and presented him with a keepsake.