The site uses cookies to help show you the most up-to-date information. By continuing to use the site, you consent to the use of your Metadata and cookies. Cookie policy
Metropolitan Anthony of Volokolamsk and Archbishop Nestor of Madrid celebrate Liturgy at Trinity Cathedral in Paris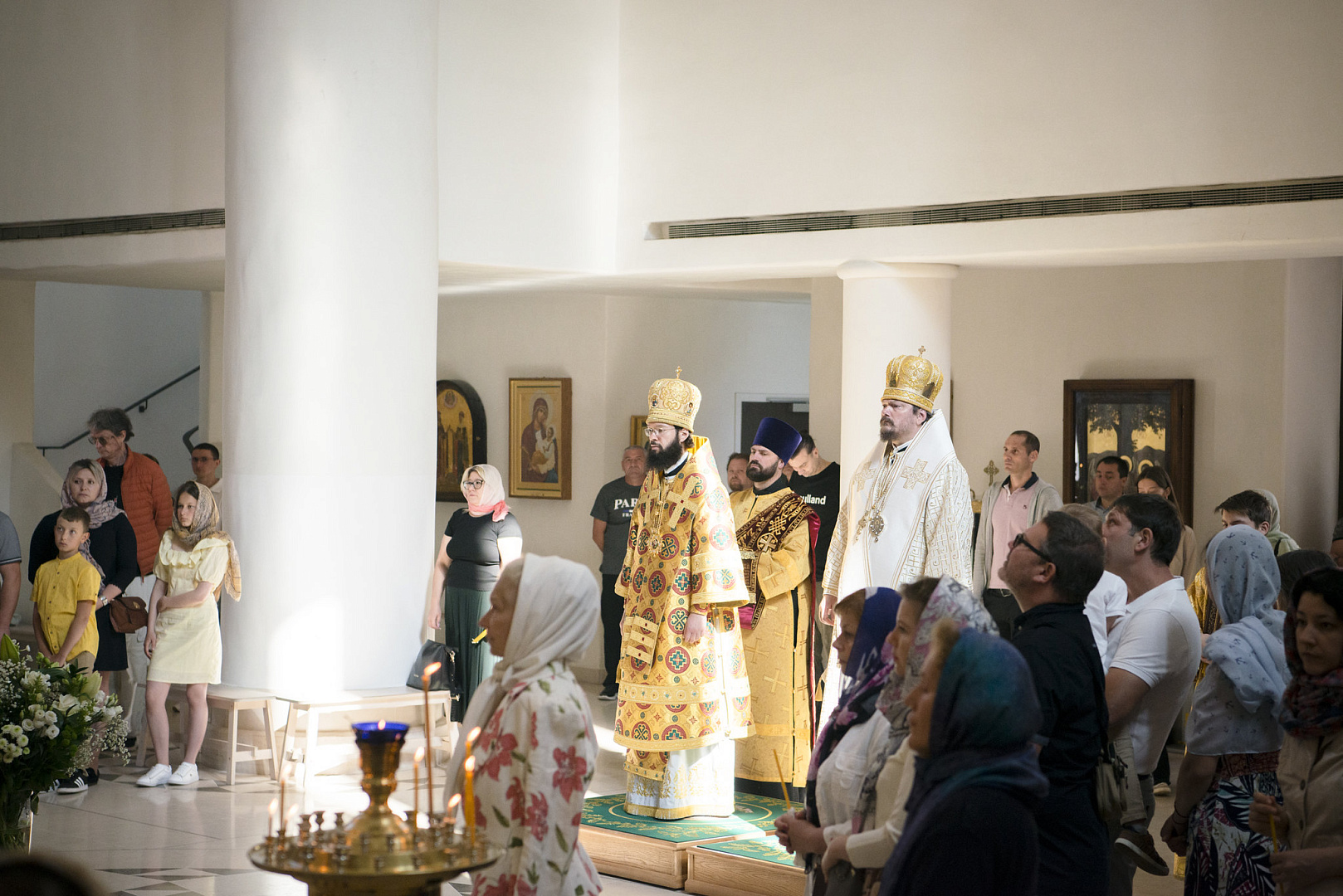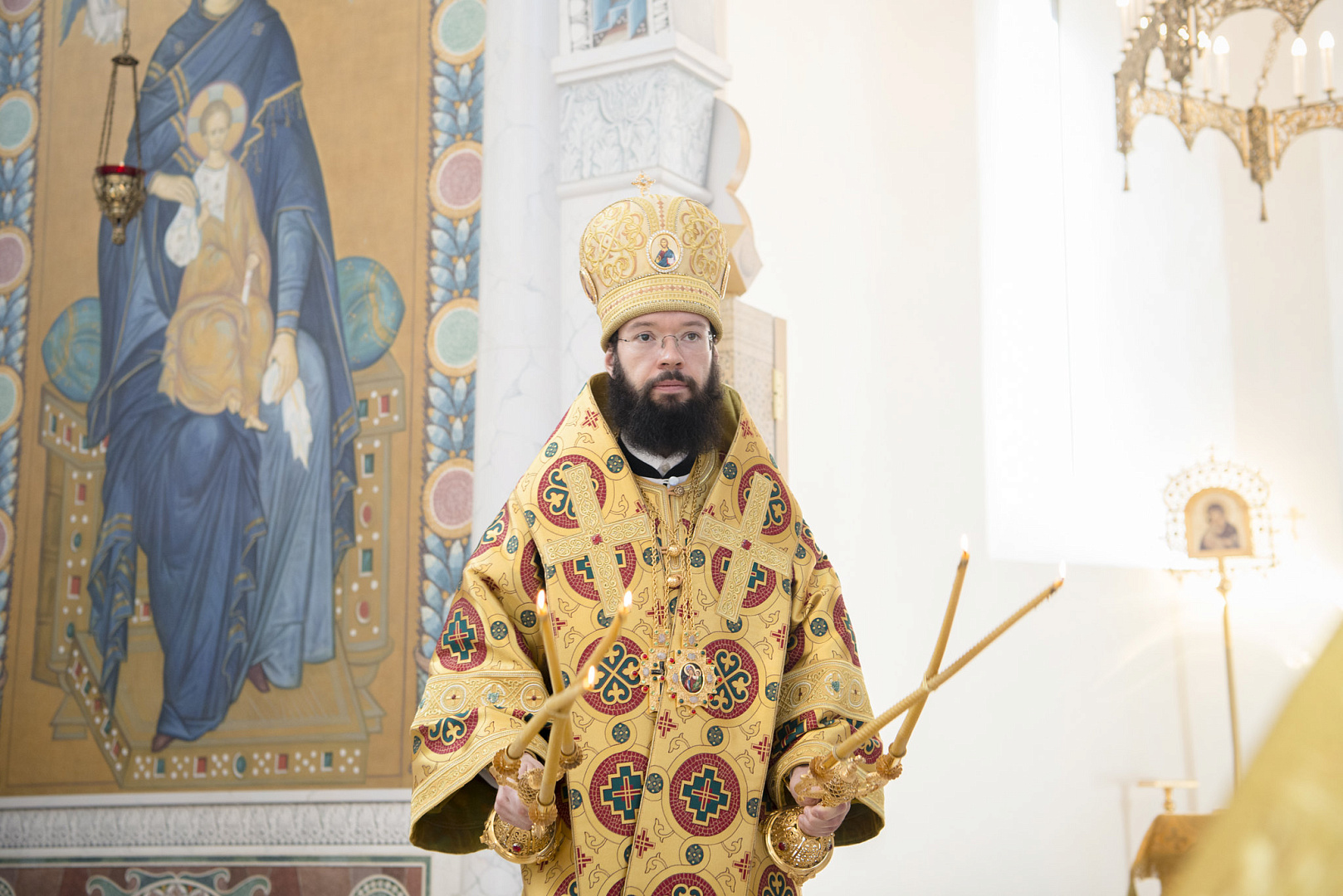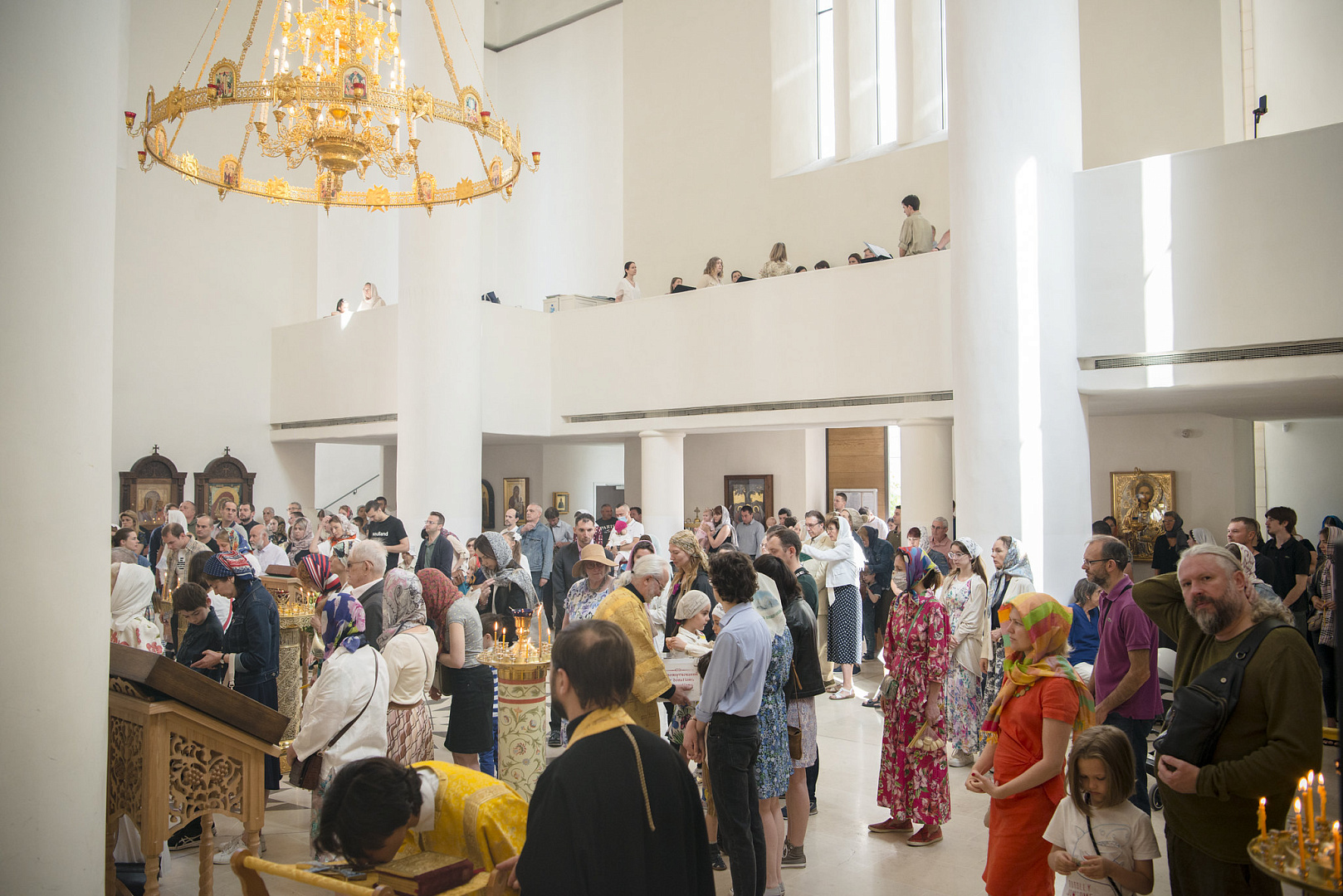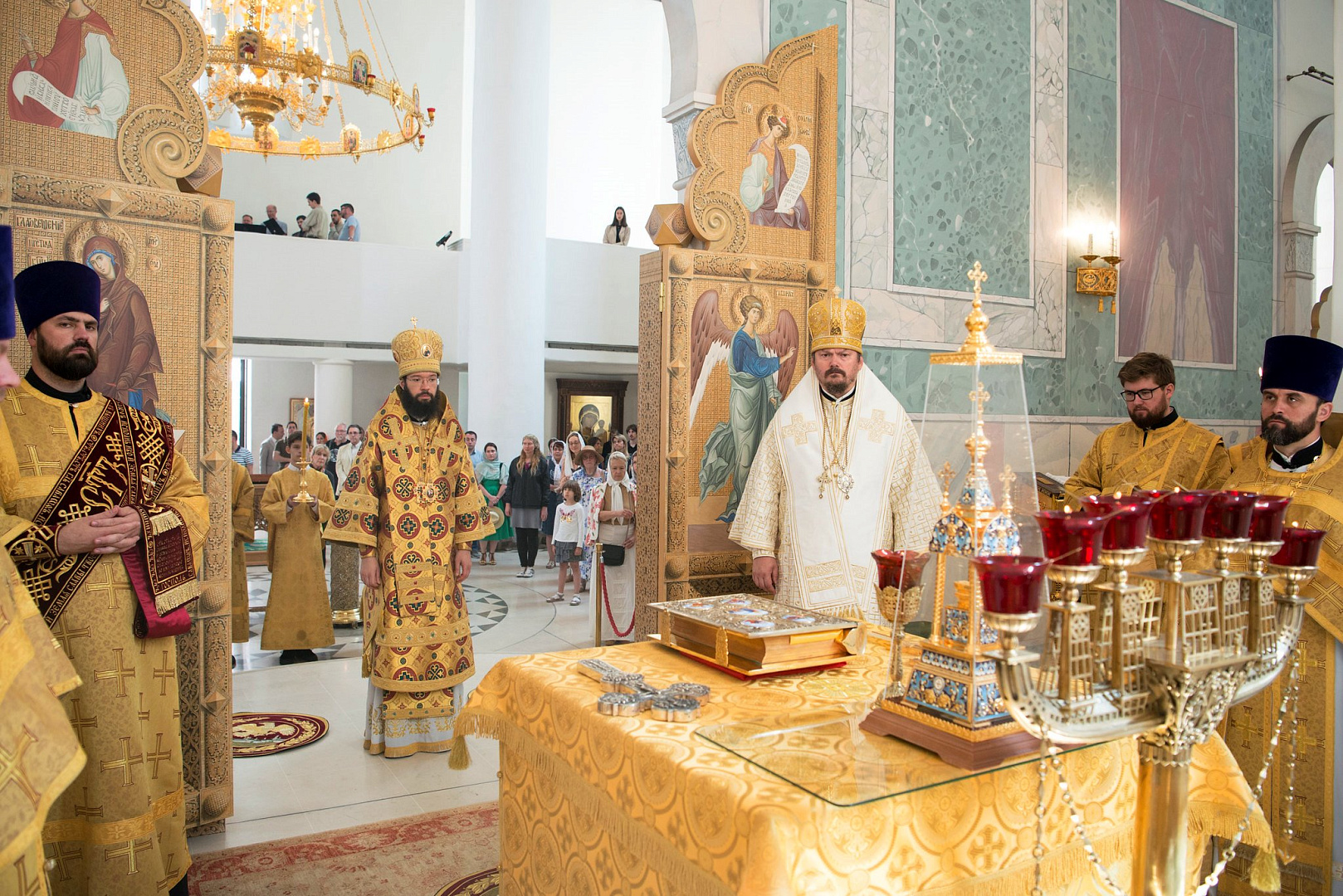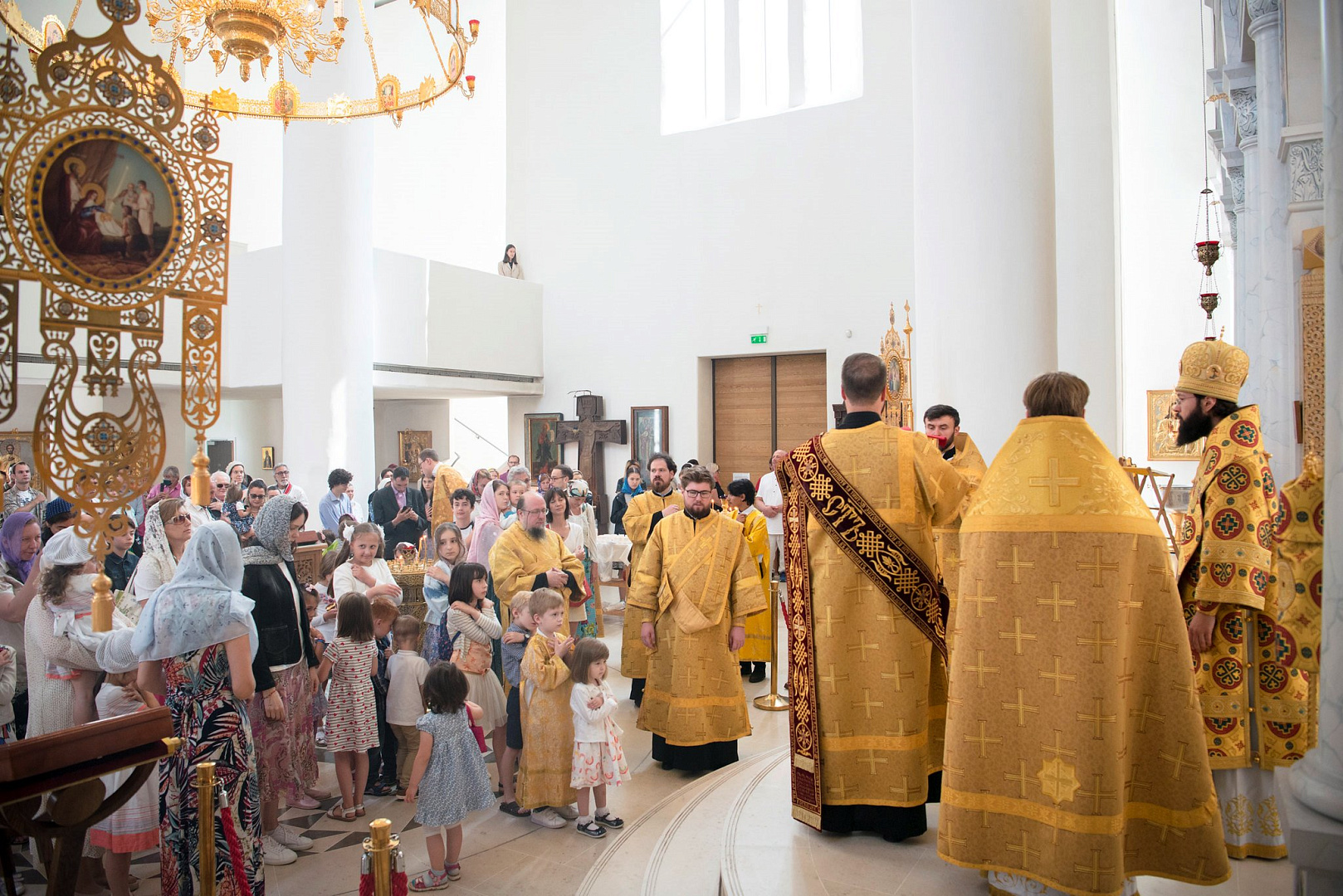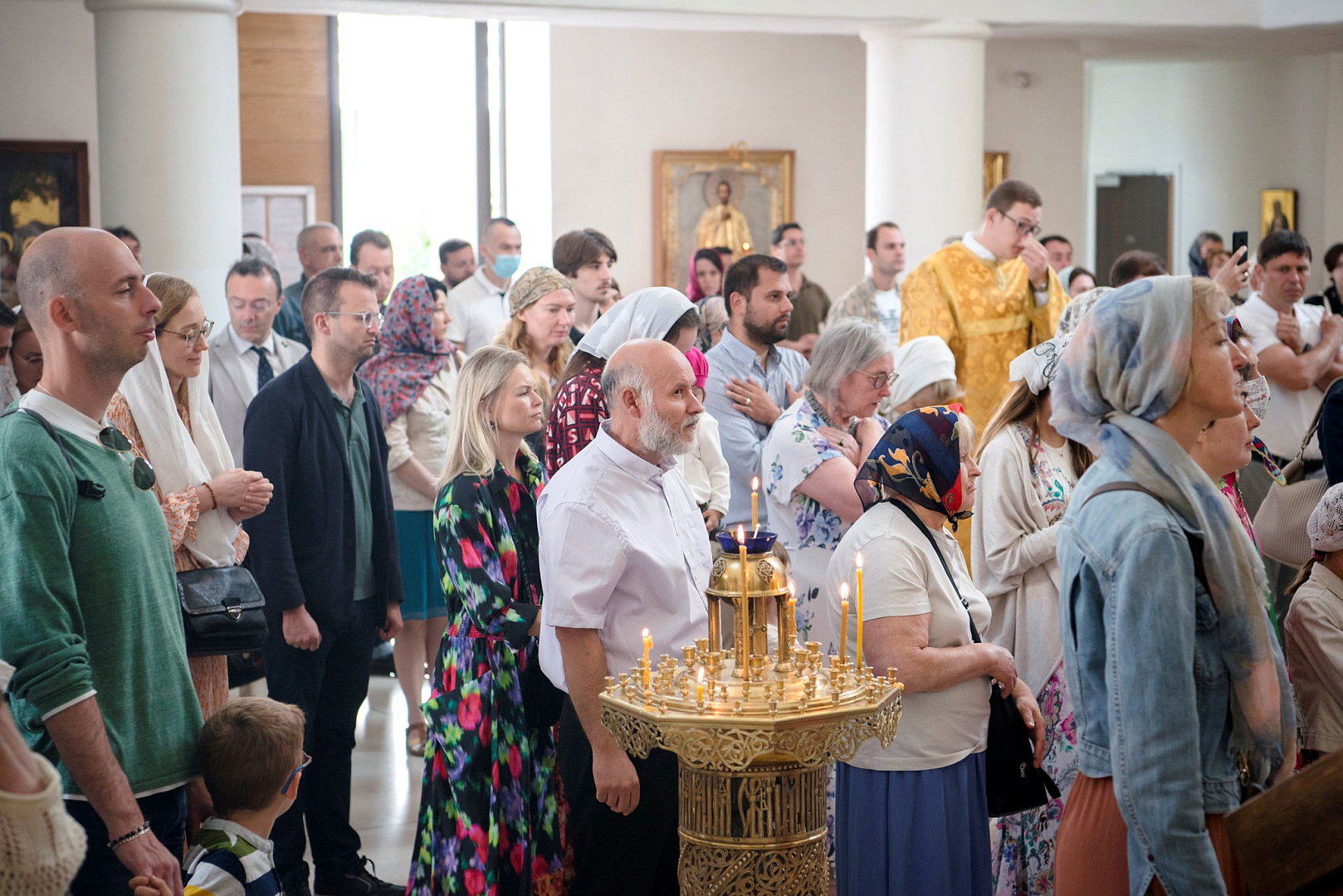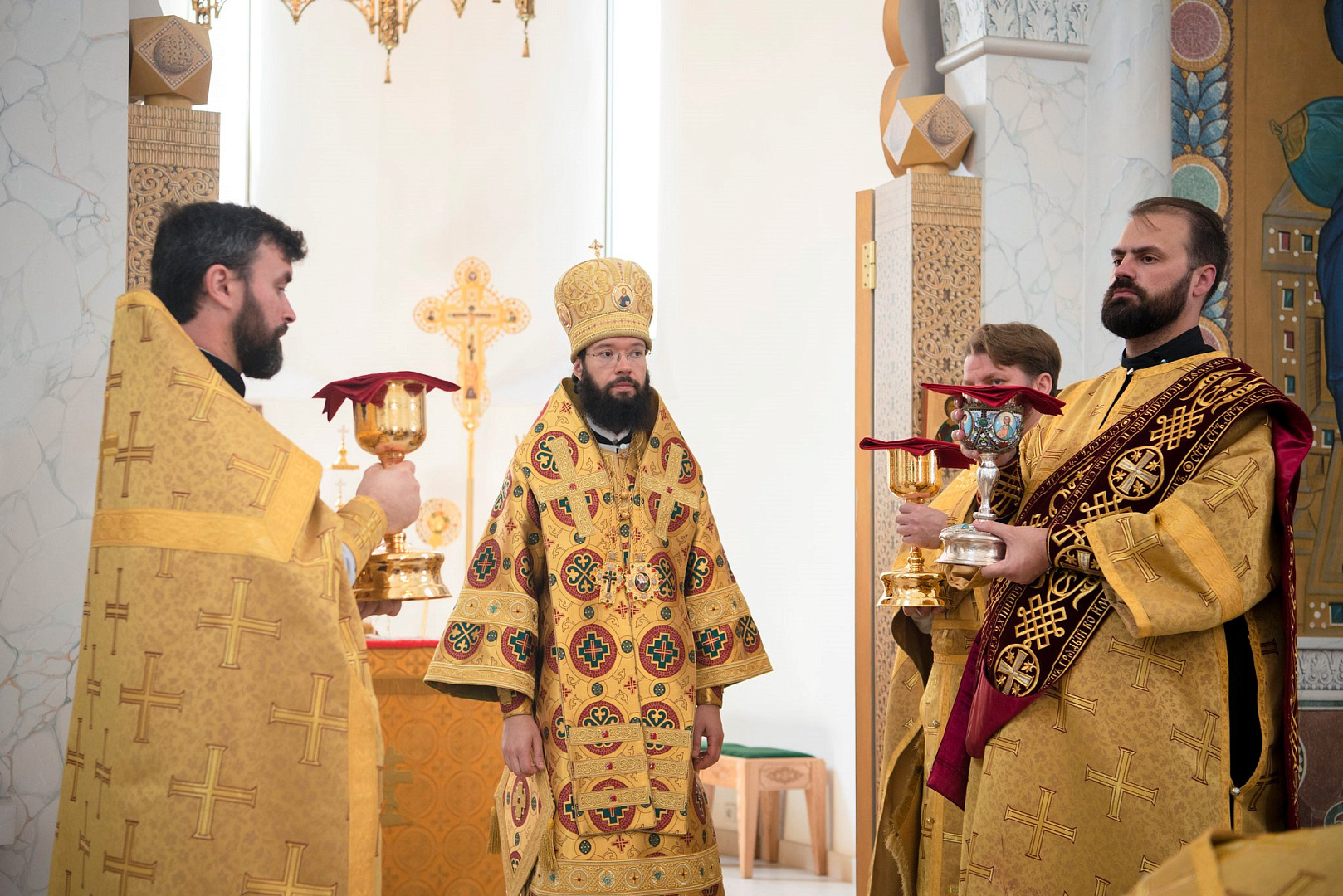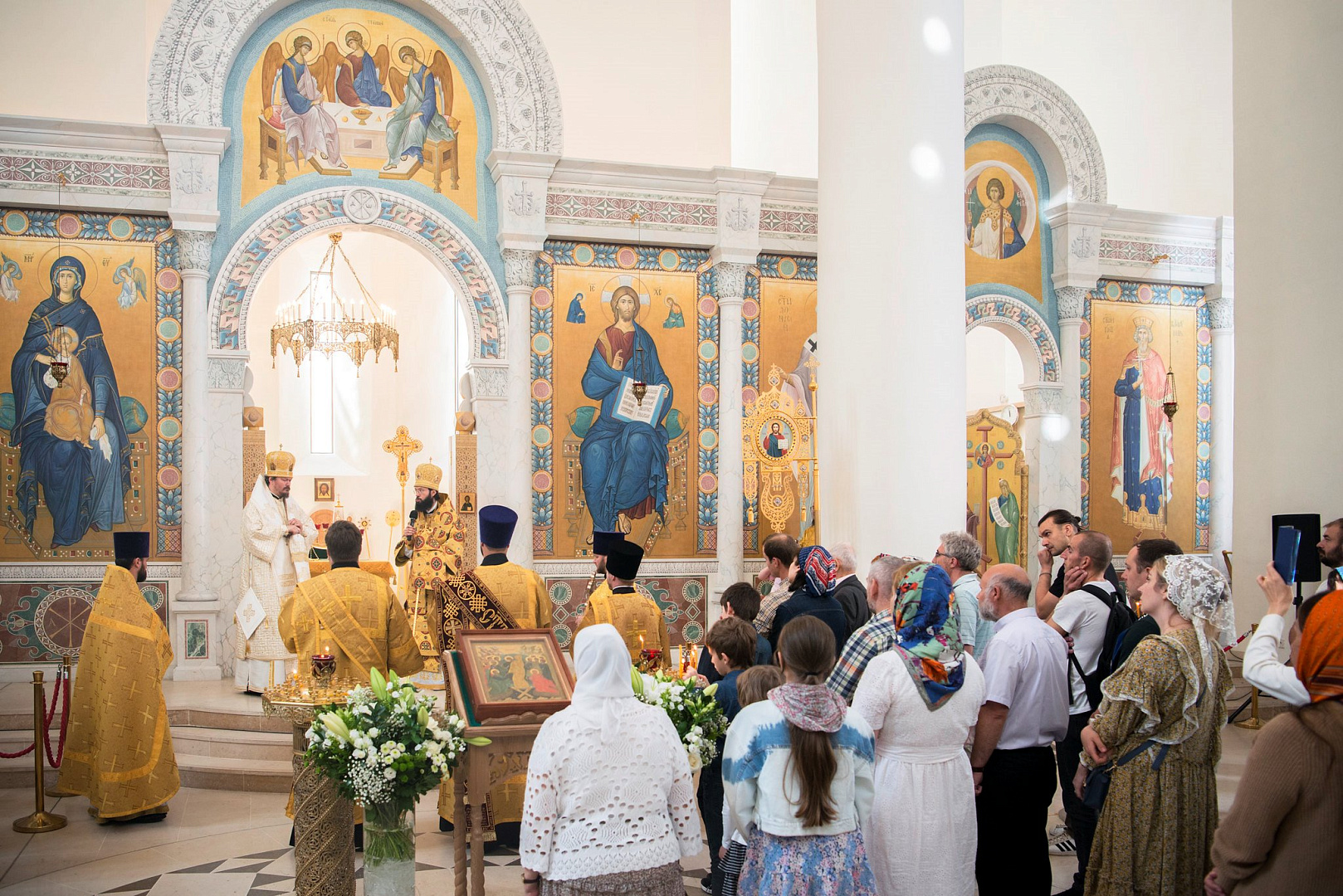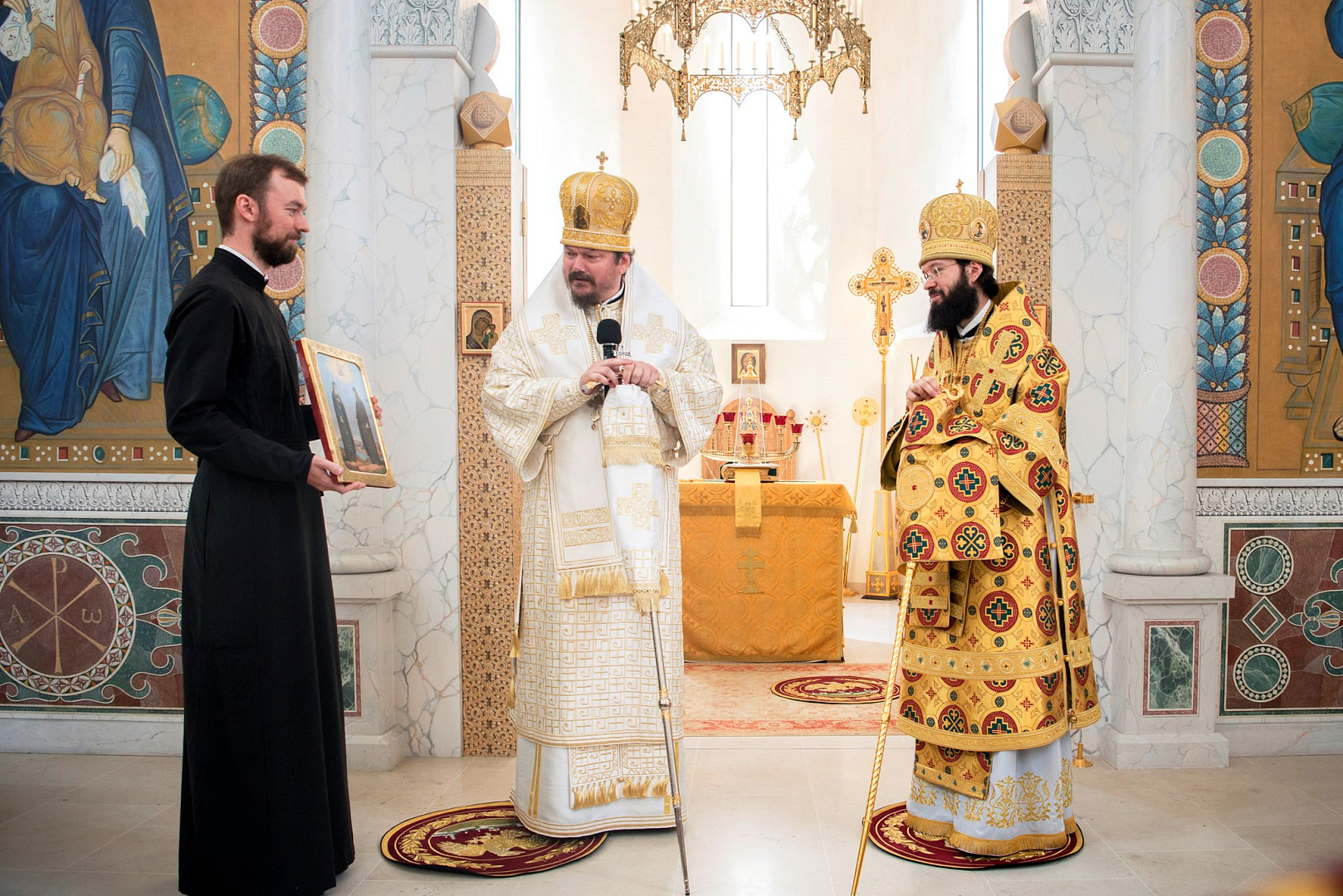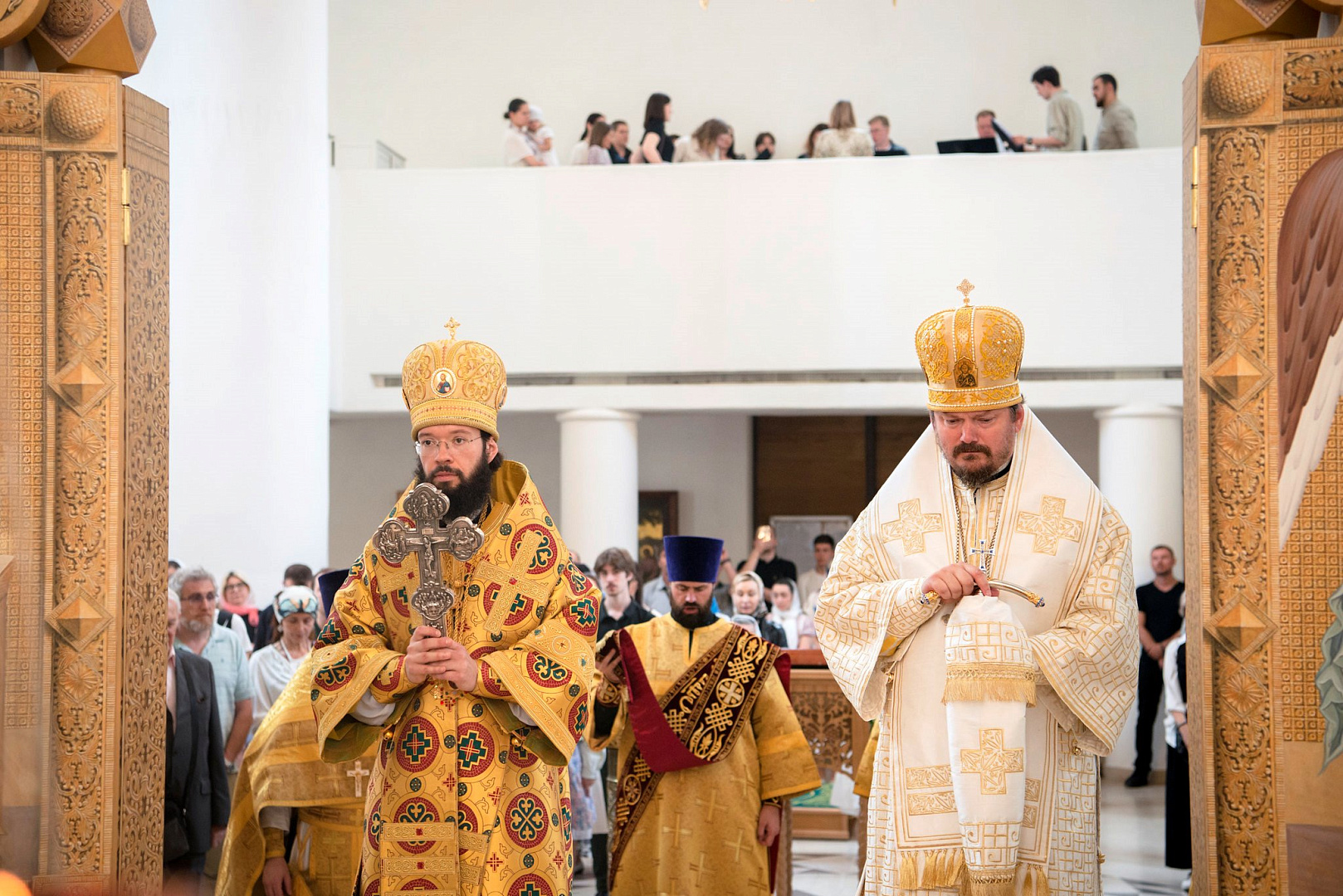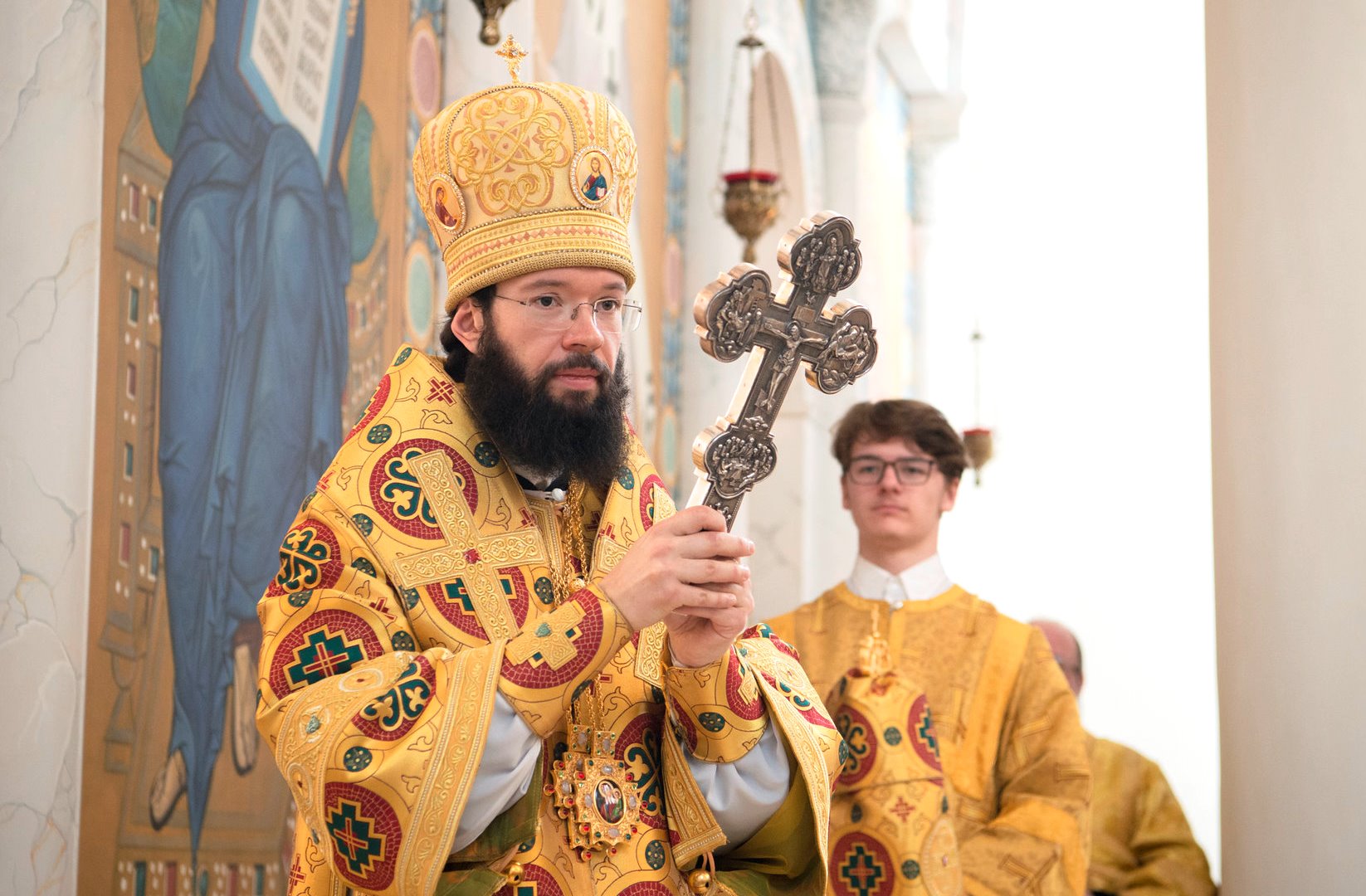 DECR Communication Service, 03.07.2022.
On July 3, 2022, the 3d Sunday after Pentecost, Metropolitan Anthony of Volokolamsk, chairman of the Department for External Church Relations of the Moscow Patriarchate, Patriarchal Exarch for Western Europe, and Archbishop Nestor of Madrid and Lisbon, acting administrator of the Diocese of Chersonessus, celebrated the Divine Liturgy at the Holy Trinity Cathedral Church on Brainly Embankment in Paris.
Their concelebrants were Rev. Maxim Politov, secretary of the Chersonesus Diocesan Administration, Rev. Ioann Dimitrov, Rev. Daniel Naberezhny, clerics of the cathedral, Protodeacon Nikolay Rebinder, Deacon Roman Onika and Hierodeacon Dionisy (Volkov).
The liturgy was celebrated in Church Slavonic and French with a great gathering of the faithful, the website of the Diocese of Chersonessus reports.
The liturgical hymns were sung by the bishops' choir conducted by Ms. Marina Poletova.
After the service, Metropolitan Anthony addressed himself to the congregation with words of greeting, expressing in particular warm gratitude to Archbishop Nestor for the hearty welcome. He also thanked the clergy and laity of the diocese for the joy of communion in prayer and for joint work carried out for the good of the Holy Church during His Eminence's service at the See of Chersonessus.
In his response, His Eminence Nestor congratulated the DECR head on his high appointment and the special confidence shown by His Holiness Patriarch Kirill and the Holy Synod of the Russian Orthodox Church and wished him God's help in his work as chairman of the Department for External Church Relations. The archbishop presented Metropolitan Anthony with an Icon of Ss Sergius and Herman of Valamo.