The site uses cookies to help show you the most up-to-date information. By continuing to use the site, you consent to the use of your Metadata and cookies. Cookie policy
Delegation from Al Hosn Patriarchal Hospital in Syria visits St. Alexios Hospital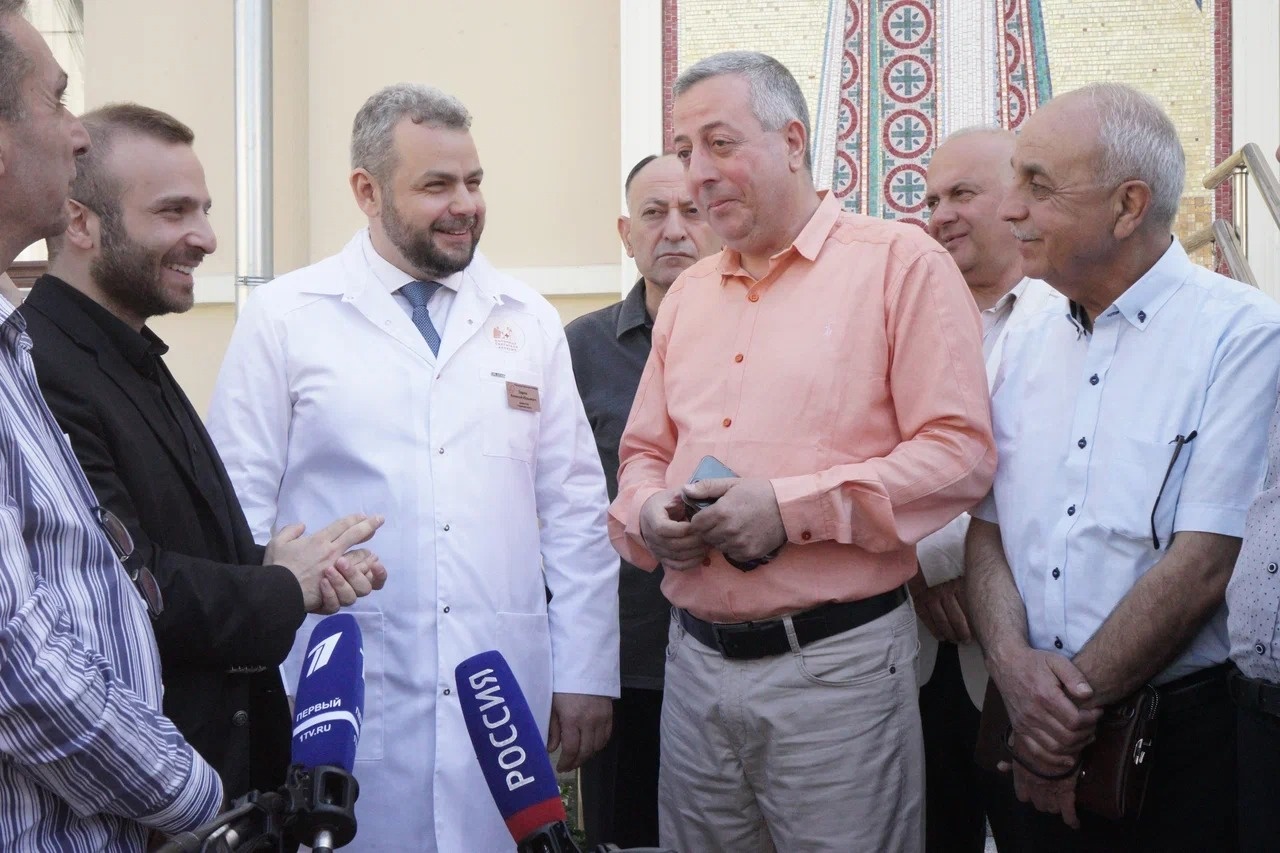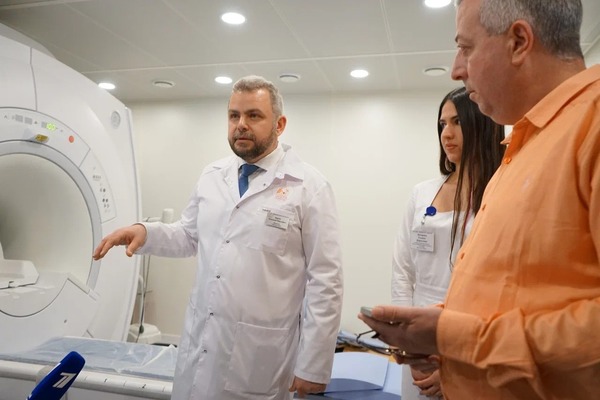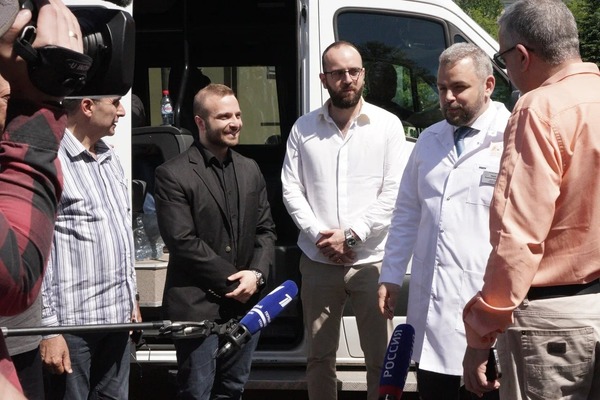 On June 9, 2022, a delegation of Al Hosn Patriarchal hospital in Syria began its official visit to Russia having arrived here at the invitation of the Russian Orthodox Church and the Government of the Russian Federation.

Al Hosn Patriarchal hospital run by the Antiochian Orthodox Church is situated in the western countryside of Holms province in the Christian Valley (Wadi-al-Nasara). The hospital provides health care to over 400,000 people living there as well as a wide array of diagnostic and treatment services.

The Russian Orthodox Church has supported Al Hosn hospital for many years. For instance, in 2021, the hospital received new medical equipment from her, including artificial lung ventilators, X-ray machines and other kinds of equipment, as well as a high-power station. The assistance was a response to the request of His Beatitude Patriarch John X of Antioch and All the East to His Holiness Patriarch Kirill of Moscow and All Russia.

The delegation headed by Al Hosn director, Dr. Khaled Yaziji, and including ten experts, began its working trip with a visit to St. Alexios hospital. "We thank the Russian government and His Holiness Patriarch Kirill for everything they are doing for us. We are happy to be at the Patriarchal hospital today and see everything with our own eyes, being grateful for the opportunity to gain valuable experience," said Dr.Yaziji.

Medical doctors of Al Hosn hospital have plenty of experience in treating the badly wounded. Their colleagues in St. Alexios hospital have recently gained the same experience.

While in the hospital, members of the delegation visited the diagnostic radiology center, the surgery block, and the intensive care unit. St. Alexios hospital, the major medical institution of the Russian Orthodox Church, is a multidisciplinary health care centre and has arrangement for two hundred and eighty hospital beds. Medical treatment is given to people from all regions of Russia for free, regardless of their religion. The inpatient service includes a multidisciplinary surgical hospital, the units of traumatology, orthopedics, neurology, therapeutics, and two palliative care units. Since early March, the hospital has been giving medical aid to refugees. During this period of time, three hundred and eleven people sought help; twenty-three were admitted to the hospital, including eighteen persons from Mariupol. Besides, five volunteer doctors from St. Alexios church hospital are proving medical assistance to the residents of Mariupol. The St. Alexis Hospital Training Center gives lessons in nursing the wounded in hospitals.

"We are very glad to welcome our colleagues. There is a lot of division nowadays, and a visit of the delegation from Syria is worth a lot to us. We are glad to meet the director and staff of the hospital which is a Patriarchal institution, too. Today we had a real-life communication, looking at the X-rays photographs or discussing details of surgical treatment. Our hospital shared its experience, and it was very interesting for us to learn of the experience of our colleagues from Syria, and of the treatment of the wounded in particular. We hope for further cooperation," said Alexei Zarov, head physician and director of St. Alexios hospital.

Press service of the Synodal Department for Charity reports that during their visit to Russia medical doctors from Syria will visit hospitals in Moscow and Nizhny Novgorod.