The site uses cookies to help show you the most up-to-date information. By continuing to use the site, you consent to the use of your Metadata and cookies. Cookie policy
DECR chairman meets with director of Moscow branch of Humanitarian Dialogue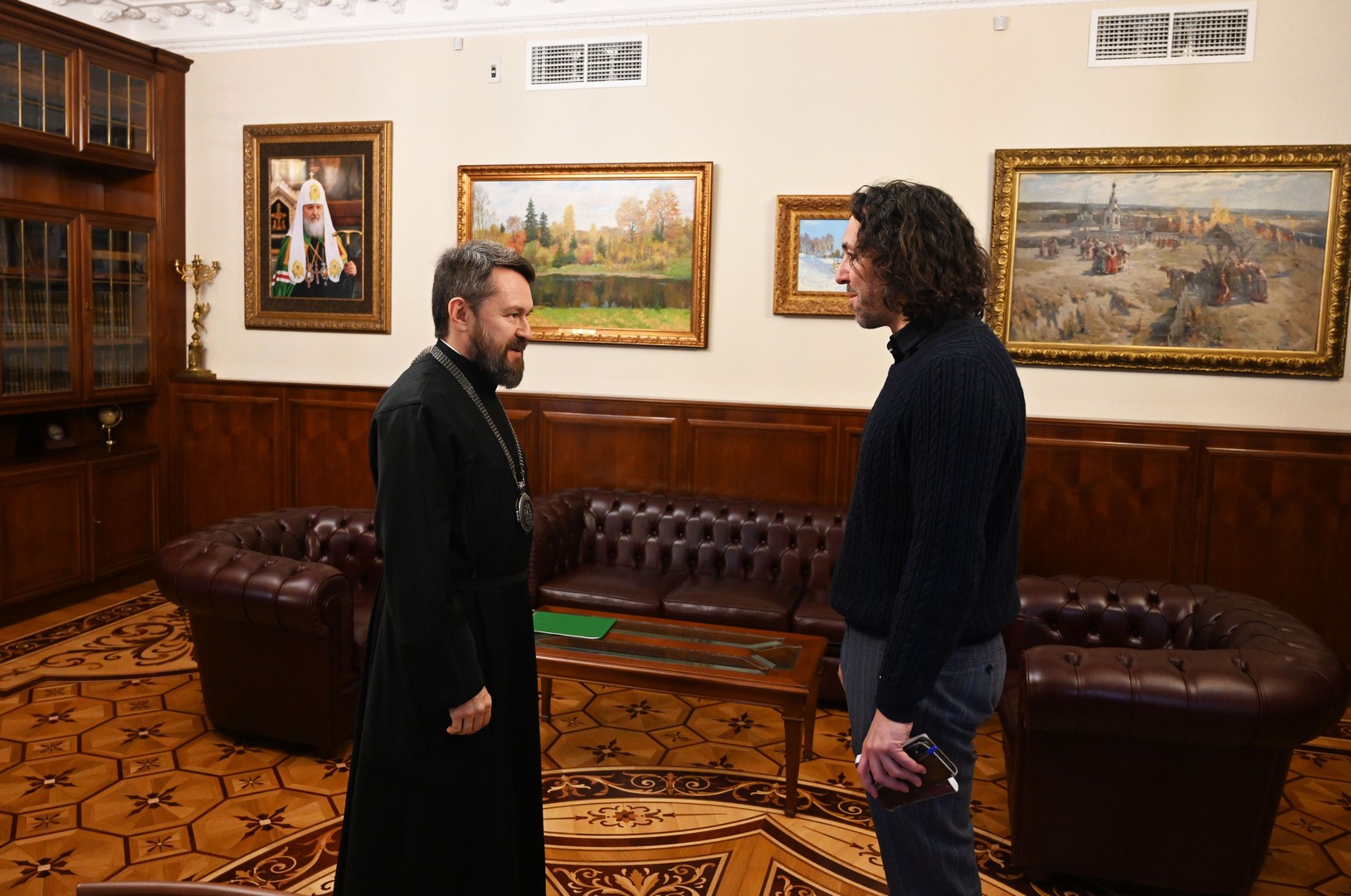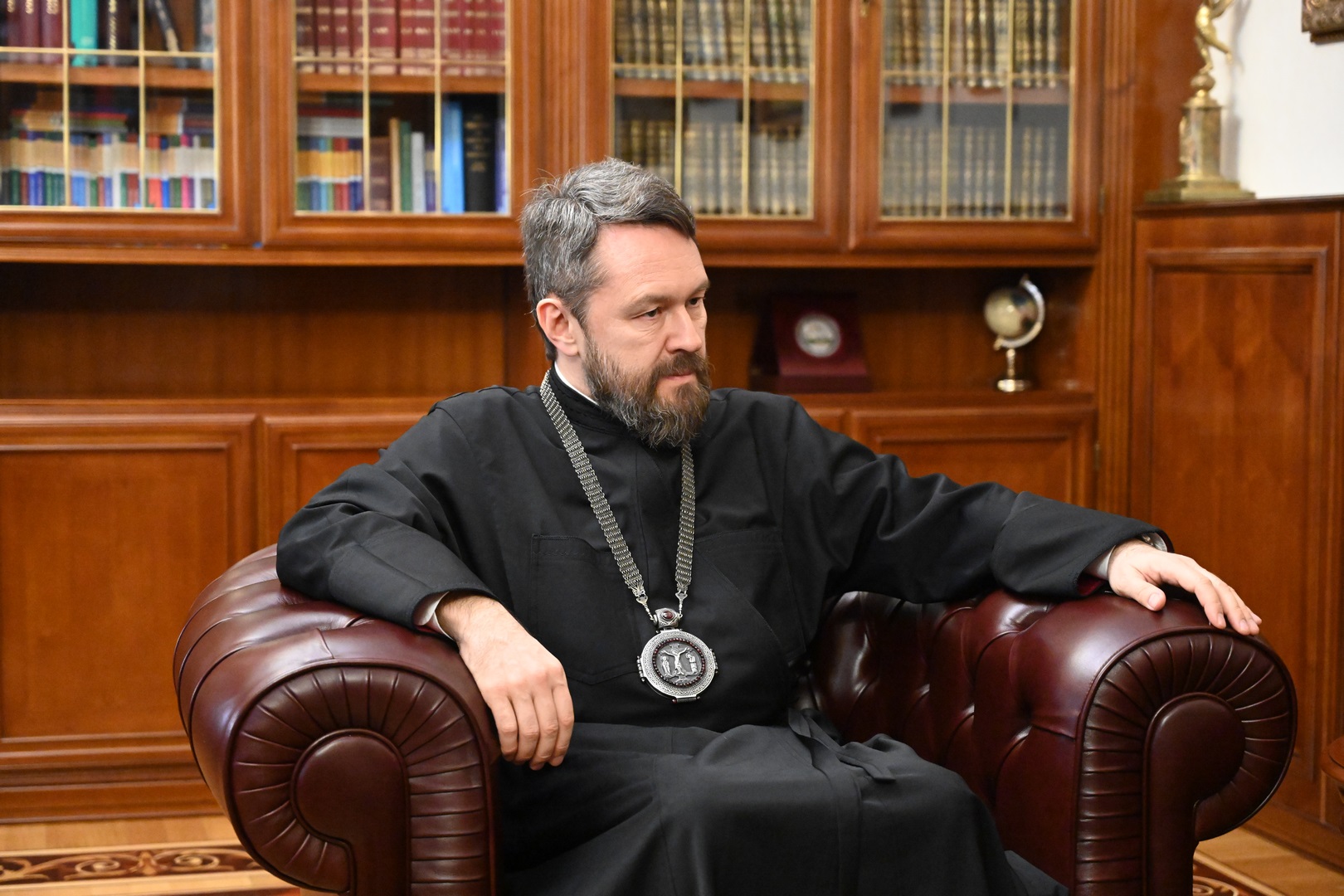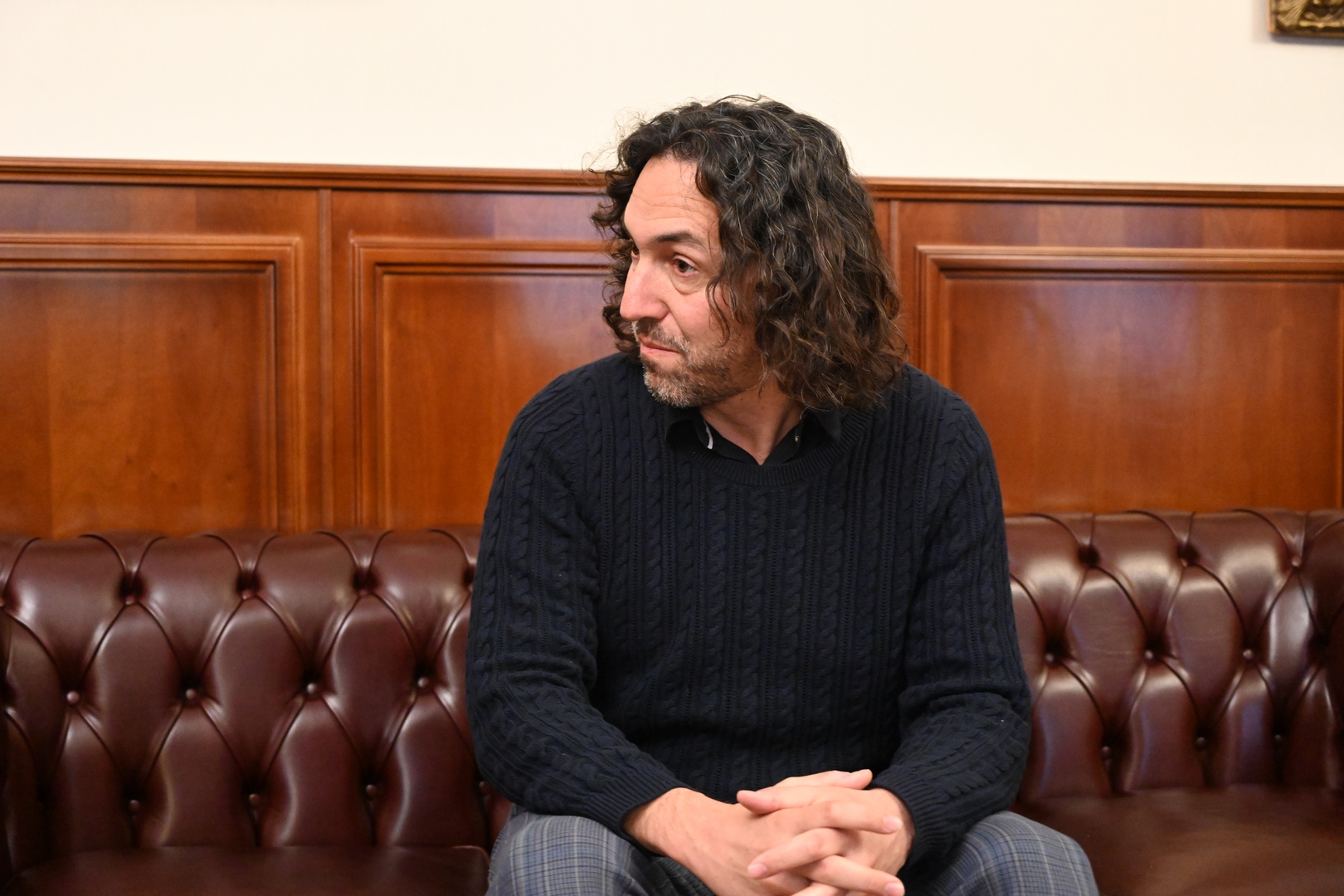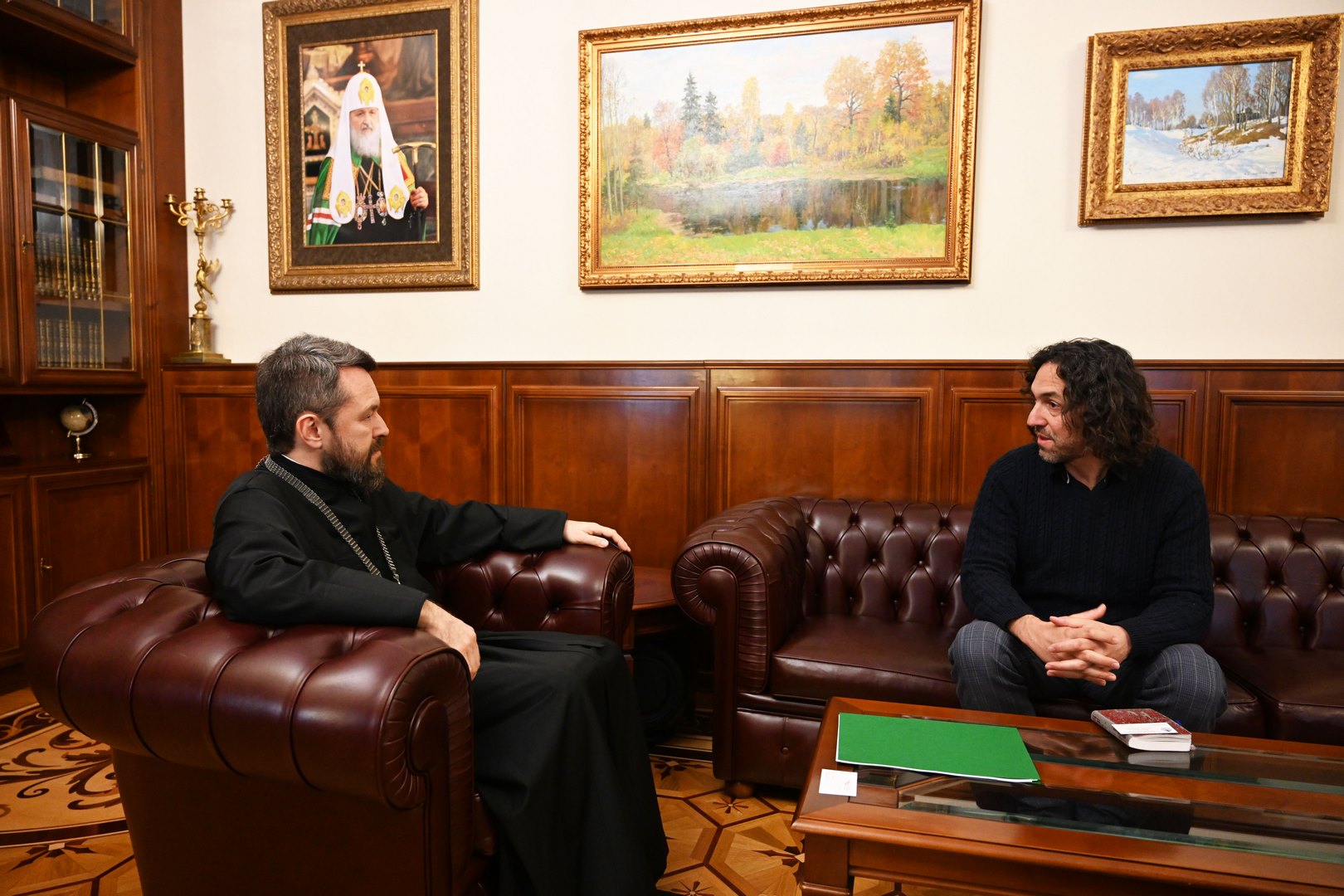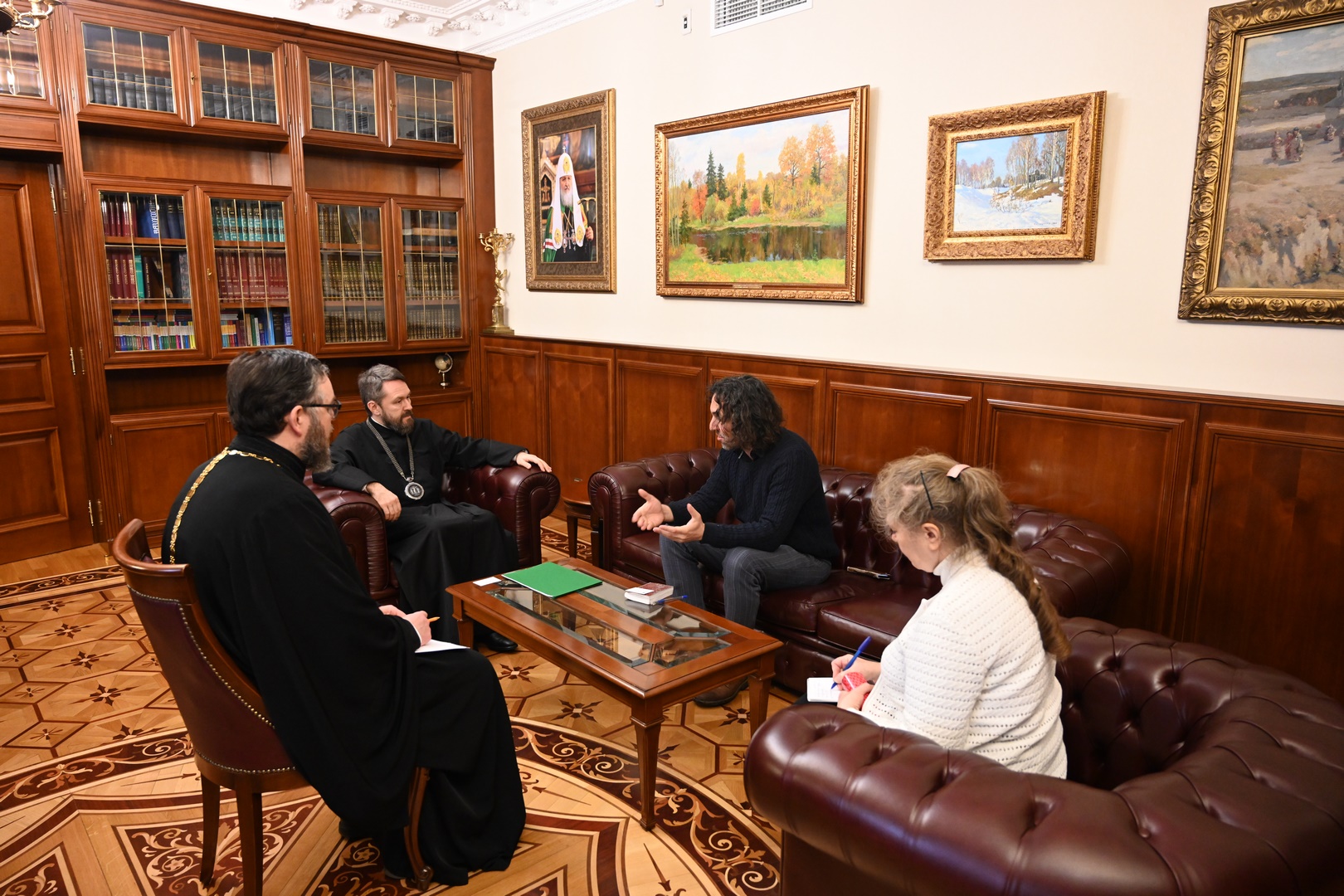 DECR Communication service. 11.04.22


On 11th April 2022 the chairman of the Department for External Church Relations the metropolitan of Volokolamsk Hilarion met with Laurent Vinatier, project director of the Centre for Humanitarian Dialogue in Russia.
Taking part in the discussion were the secretary of the DECR for foreign affairs archpriest Sergei Zvonaryov and DECR colleague Margarita Nelyubova.
Metropolitan Hilarion warmly welcomed his guest within the walls of the oldest Synodal department of the Russian Orthodox Church. In turn, Monsieur Vinatier thanked the metropolitan for this opportunity to meet with him and spoke of the Centre's work in Russia and countries in the post-Soviet expanse and of its efforts as mediators in military conflicts.
At the end of the conversation the metropolitan wished his guest success in the mission with which he had been entrusted.