The site uses cookies to help show you the most up-to-date information. By continuing to use the site, you consent to the use of your Metadata and cookies. Cookie policy
The Patriarch of Jerusalem Theophilus speaks on the need to preserve the interreligious status quo in the Holy Land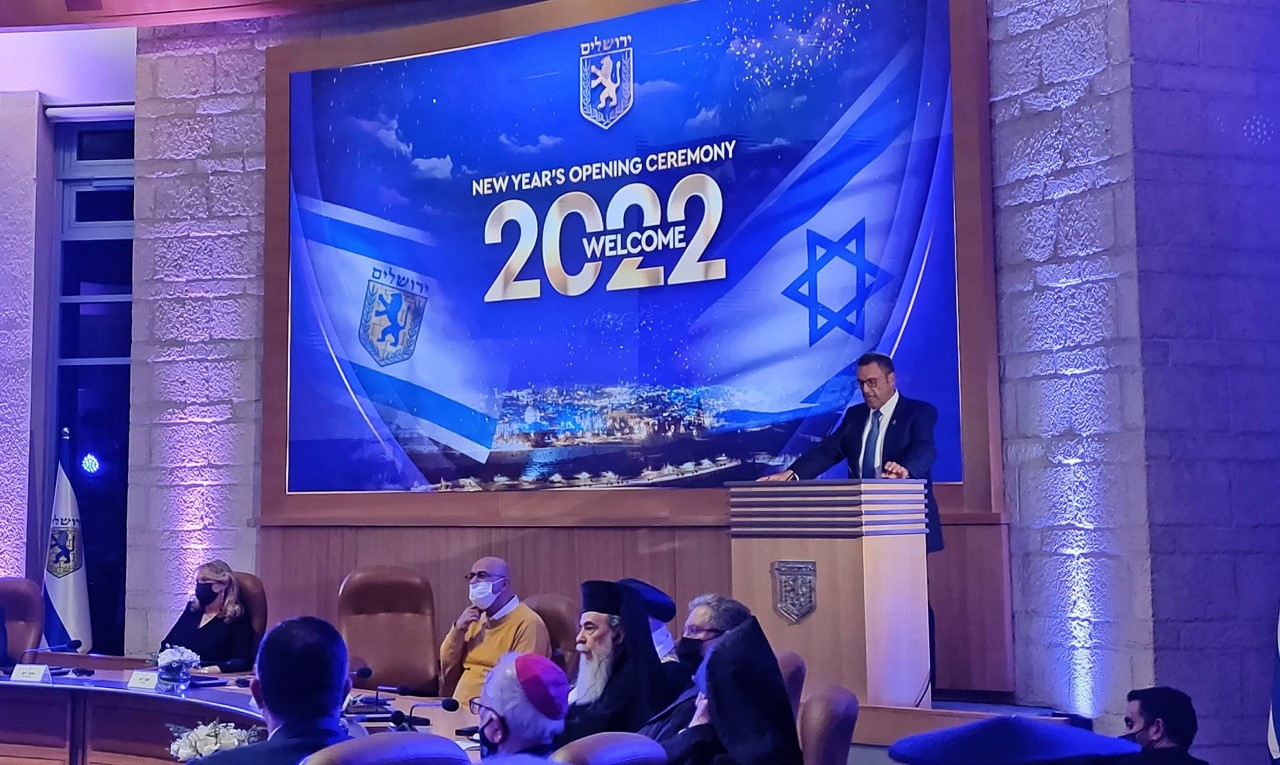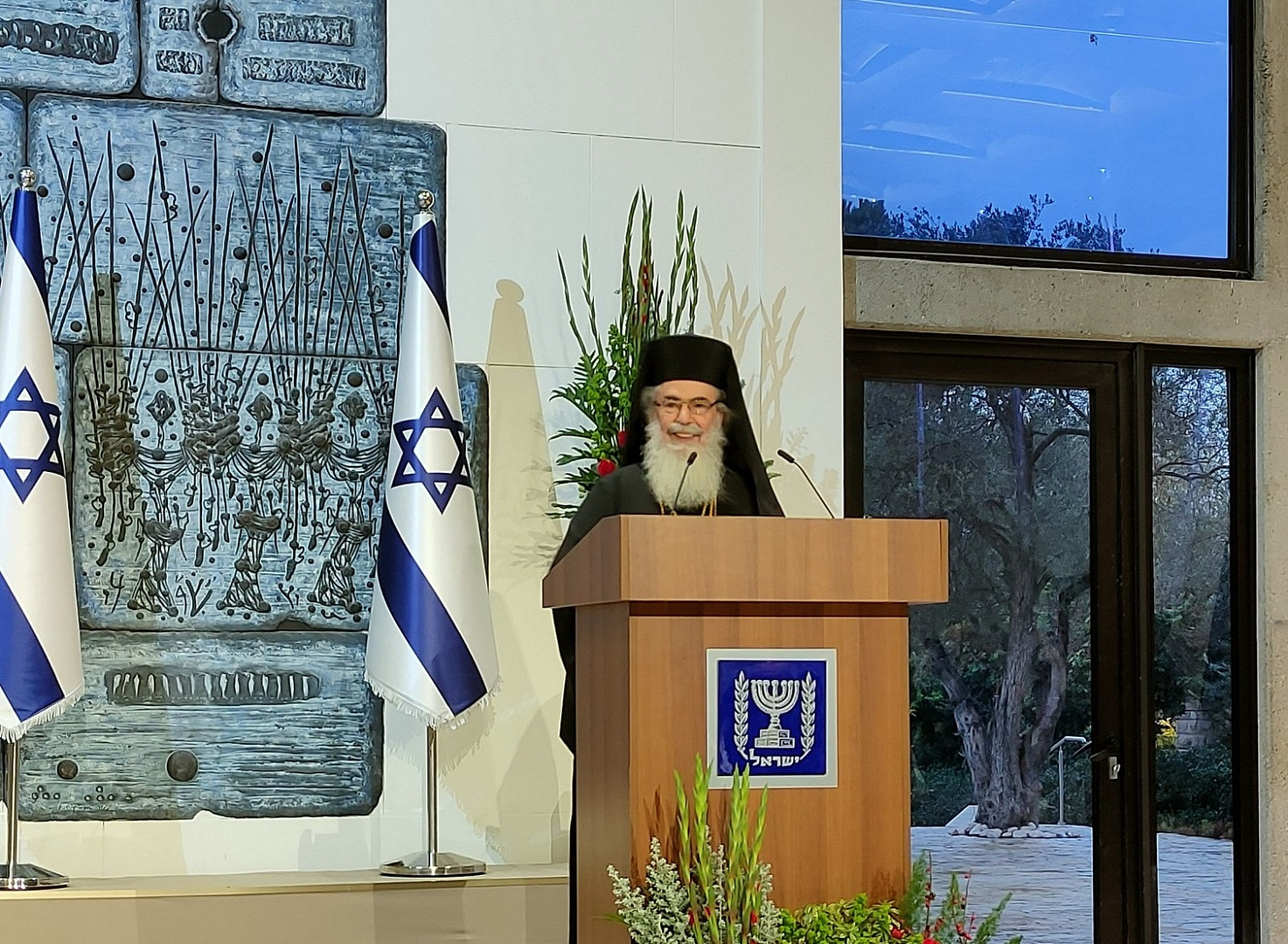 On 29th December 2021 in the presidential residence of Jerusalem a traditional reception took place which the Israeli president gave for the heads and representatives of the Christian Churches and communities of the Holy Land before the New Year.
The Israel president Isaac Herzog opened the event with words of greetings by congratulating Christians of the Holy Land on the New Year and the Nativity of Christ. The Israeli minister for internal affairs Ayelet Shaked also gave a speech in which, in particular, she noted the important contribution of the communities of the Holy Land to the struggle against all forms of aggression and manifestations of religious intolerance within society.
His Beatitude Theophilus III, Patriarch of the Holy City of Jerusalem and All Palestine, spoke on behalf of Christians of the Holy Land and thanked the president of Israel and the minister for internal affairs for their prolific work in supporting the multicultural status of Jerusalem and the country as a whole. His Beatitude also emphasized the need for additional support from the state in opposing the ultra-right wing religious Jewish communities who violate the rights of Christians and who are trying the destroy the interreligious balance underpinned by the status quo.
The Primate of the Greek Orthodox Church of the Patriarchate of Jerusalem had previously touched upon this topic at the recent solemn event with the heads and representatives of the Christian, Muslim and Jewish communities of Jerusalem, organized by the city mayor to celebrate the New Year. As His Beatitude remarked, at present no one is subject to such persecution in Jerusalem as Christians and called upon the authorities to pay special attention to the need of preserving the multireligious, multinational and multicultural character of the city. His Beatitude Patriarch Theophilus pointed out that today, as before, the city of Jerusalem remained for representatives of the Abrahamic religions a symbol of peace among the great discord which has bestormed human society.
He also expressed his concern that the issue of the status of the three pilgrimage houses near the gates of Jaffa with regard to the Patriarchate of Jerusalem has not yet been resolved. As has previously been reported, the status of these buildings in the Christian quarter of the Jerusalem has been unjustly contested by radical Jewish public organizations. If these buildings were to be handed over to these radicals, then the 'path of pilgrims', which millions of Christians undertake annually to the Church of the Holy Sepulchre, could be completely blocked.
Patriarch Theophilus expressed his desire that the time of hope and joy which the feast of Christ's Nativity brings would become such for the whole world. In his greetings to those gathered at the reception the mayor Moshe Lion emphasized that the city of Jerusalem would adhere to the principles of freedom of religion and wished all the inhabitants of the Holy City peace and prosperity.

DECR Communication service