Metropolitan Hilarion: Patriarch Bartholomew legalized the schism while pretending to heal it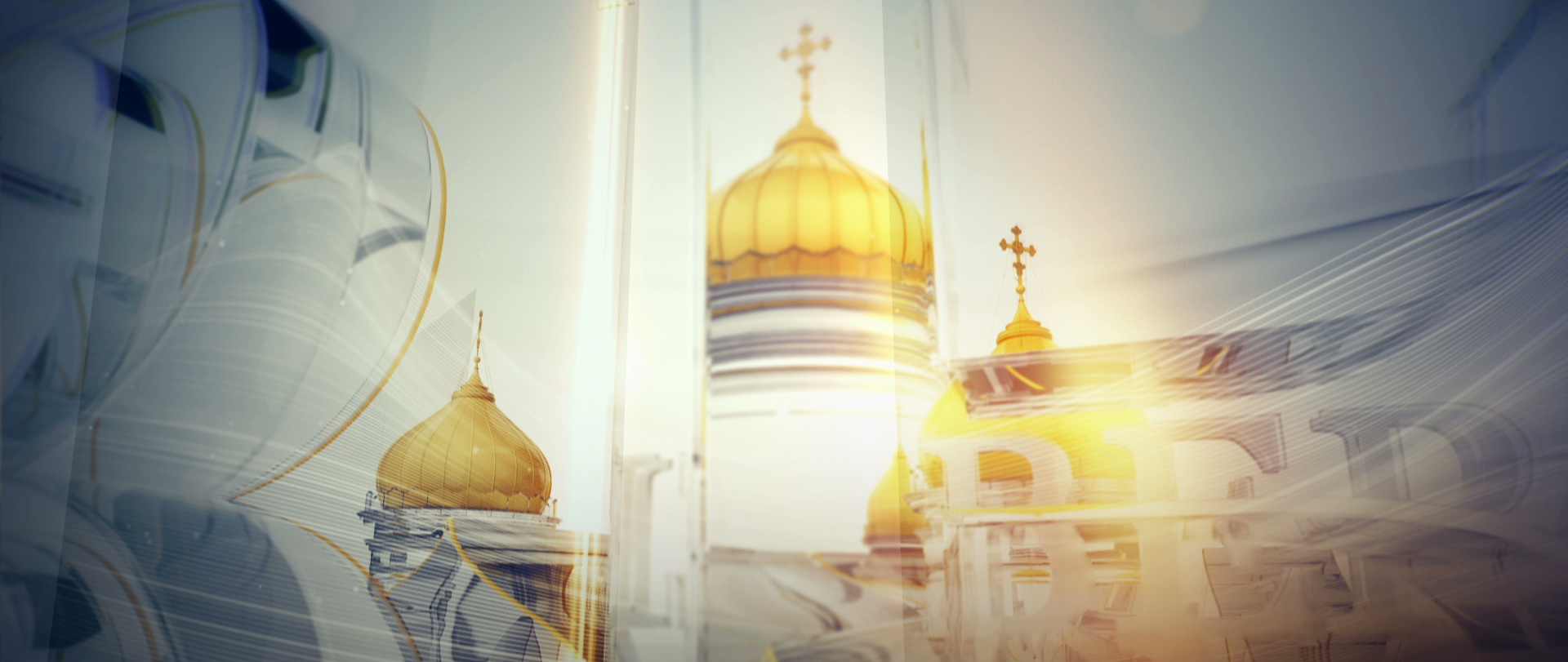 On November 13th, 2021, on The Church and the World TV program shown on Saturdays and Sundays on "Rossiya-24", Metropolitan Hilarion of Volokolamsk, Chairman of the Moscow Patriarchate's Department for External Church Relations (DECR), answered questions fr om the anchor Ekaterina Gracheva.


E. Gracheva: Hello! This is the time of the program "The Church and the World" on the TV channel "Rossia 24", where we talk weekly with the Chairman of the Moscow Patriarchate's Department for External Church Relations Metropolitan Hilarion of Volokolamsk. Hello, Vladyka!

Metropolitan Hilarion: Hello, Catherine! Hello dear brothers and sisters!
E. Gracheva: I would like to start traditionally with the topic of the coronavirus pandemic. Certain news came fr om the United States of America: vaccinations are being introduced there for children fr om 5 to 11 years old. Some States, I understand, are already actively discussing the proposal to make vaccinations mandatory so that children could enter the school buildings at all. I remember that during the G20 summit in Italy, very ambitious figures were announced stating that 70 percent of EU citizens would be vaccinated by the middle of next year. Vladimir Putin counters those loud statements, noticing how they are apparently vaccinating everyone, and yet, the Western states are somehow not ready to recognize each other's vaccines because of unfair competition and protectionism. Do you agree with the President that this is an unfair competition? In general, do you think this situation can go on forever?
Metropolitan Hilarion: I agree with the President. I think that the non-recognition of vaccines will create more and more difficulties. I see this as an exclusively political situation, because the Russian vaccine is no worse than the Western ones, but this is used to put additional pressure on Russia so that Russia finds itself in isolation, including in terms of epidemic indicators. There are no objective reasons for not recognizing Russian vaccines. There is only a political conjuncture.
If we talk about vaccination of children, then I think that for the United States this is an urgent issue. It seems to me that if vaccination in our Fatherland continues at such a pace as it is now, then we will also come to this. After all, it is known that children are carriers of infection, viruses. As a rule, if a child falls ill in a family, then an adult also falls ill. This applies not only to coronavirus, but also to common seasonal colds. And now we see that children are also sick with coronavirus, children's hospitals are overcrowded. There are situations wh ere people cannot admit a child to the hospital because they are overcrowded with children with coronavirus. We have to do something about it, and the sooner we start doing it, the better.
And, of course, the vaccination campaign needs to be stepped up. You know that there was such a terrible disease - smallpox, which killed millions of people. In the 20th century alone, 300 million people died from this disease, and now no one is sick with it. Why? Because the vaccine was invented, people were vaccinated en masse and the disease disappeared.
In the pre-revolutionary Russia there was even such a state award - the medal "For inoculating smallpox", and it was awarded to doctors and clergymen, because they also vaccinated the population. For example, St. Innocent (Benjaminov), when he served in Alaska, visited Aleutian villages and personally inoculated people, thereby saving lives.
E. Gracheva: How interesting, I didn't know that. Vladyka, since we have started the program with the topic of America, I would like to talk about Joe Biden, his visit to the Vatican and his meeting with Pope Francis. We know that the head of the White House supports abortion, for which he is condemned by many Catholics. He stated that after the audience, the Pope called him "a good Catholic" and allowed him to receive communion. There was no official statement from the Vatican about this. Do you believe this is possible?
Metropolitan Hilarion: There is a certain diplomatic protocol that, as far as I know, does not allow one negotiator to voice what another negotiator had allegedly said. For example, if I meet with the Pope or another official person, and we make a message that is not agreed upon with this person, then I only talk about what I said, but I never say what the interlocutor told me, because it is their right – whether to voice it or not.
Here, in addition to the fact that the President of the United States violated the generally accepted and well-known diplomatic protocol, he also put the Vatican in an awkward situation, because there was an official communique about this meeting: it said that the meeting was devoted to the topic of climate and did not say anything about the Pope praising Joe Biden in any way. It also did not mention that the Pope allowed him to receive Communion. And if something between them was said face to face, then, probably, this is not something that should be made public.
As for the discrepancy between Biden's belonging to the Catholic faith and what he says in defense of abortion, this topic is known to everyone and we have already discussed it on our program.
E. Gracheva: The popular TV presenter, actor Alexander Gudkov starred in another video with the hashtag "unbearable bearable", in which he says that in a modern state it is at least uncivilized to have the body of an unburied leader in the very center of the capital. There are a lot of comments under this video, it is now being widely discussed, and in general the topic of Lenin's burial has become popular among the younger generation, which was not the case before. Do you think this will lead to the fact that Lenin will be taken out of the mausoleum?
Metropolitan Hilarion: I do not even doubt that sooner or later Lenin will be taken out of the mausoleum, because the embalmed body lying in the very center of the capital is really a relic of the past. But you know that Lenin has a lot of fans. Whenever there is a discussion about the reburial of Lenin, speakers from our Communist Party come out and stand up to "defend" this dead body. When the reburial will occur, it is difficult to predict now, but in any case, this is not a generational story.
There is an idea that representatives of the older generation are defending Lenin, and young people are against it, but this is not entirely true. Among the representatives of the older generation there are a lot of people who, neither in Soviet times, nor now, approve of the fact that this corpse is at the Red Square. And among young people there are those who are generally indifferent to this, there are those who are interested in it and who approve of it, and those who do not approve. Therefore, in the end, we are talking about a kind of worldview dispute. But I hope that nevertheless a consensus will be found and the body will be buried, while those who honor this politician would be able to continue to venerate him.
E. Gracheva: Vladyka, I cannot but ask you to comment on the loud statements of the Patriarch of Constantinople, which he made the other day during his visit to the United States. Russophobic statements addressed to Russia and the leadership of our country, sounding from politicians, have not surprised anyone for a long time, but it is very odd to hear from the lips of the Patriarch of Constantinople the following statement: "I couldn't care less that the Russian Orthodox Church has excluded my name from diptychs. These ungrateful Russians who do not remember that they received the light of the Orthodox faith from Constantinople "... By the way, he also called Biden "our president." How does his Orthodox flock in Greece react to such statements?
Metropolitan Hilarion: Those to whom he spoke (it was the Greek diaspora of America) reacted very positively: they laughed and applauded. But you need to understand in what context he spoke and who his listeners were - these are the very people who sponsor his activities to destroy world Orthodoxy, to destroy the Russian Orthodox Church. The fact that he couldn't care less about the Russian Orthodox Church should have become obvious earlier, but earlier he hid it, and now he is not even trying to hide it.
To accuse us of ingratitude for the fact that we supposedly do not remember wh ere we got the Orthodox faith from? We remember very well wh ere we got the Orthodox faith - from Constantinople, but Patriarch Bartholomew did not participate at all in this. From him we did not receive neither the Orthodox faith nor anything else. From him we received a schism, which he caused right on the canonical territory of our Church. Under the guise of healing the schism, he legalized it, and now he is trying to force everyone to accept his lawless and anti-canonical act. Neither we nor other Local Churches recognize this, except for the few Churches that recognized it under his pressure. He calls himself an older brother - let him be an older brother for them. We, however, do not need such an "elder brother" who does not care about us, Orthodox canons and Orthodox unity.
E. Gracheva: Thank you very much, Vladyka, for commenting on this news.
Metropolitan Hilarion: Thank you, Catherine.
In the second part of the program, Metropolitan Hilarion answered questions from viewers that were sent to the website of the Church and the World program.
Question: Vladyka, for now I am only standing at the beginning of the path to faith. I read the Gospel every day, I try to live according to the commandments, as I have learned them at the moment, but it is still difficult for me to cross the threshold of the church. Are all these external attributes really necessary for me as a believer? Do these actions from the essence of Church prayer? (The following actions: people light candles, cross themselves, kiss icons, etc.).
Metropolitan Hilarion: Being religious is not only a worldview and conviction in the existence of God. From the point of view of the Orthodox Church, religiosity presupposes membership in a specific Church community, that is, a person who becomes a member of the Church enters into a family. As in any family, it has its own rules, laws and regulations. A person in the Church obeys the order that has developed over the centuries. If for some reason you feel uncomfortable in the Church, then maybe this is due precisely to the fact that you are at the very initial stage of your path to faith, but in the end, I hope, you will come to love the Church and the Church services.
Much more depends on whether you understand the meaning of what is happening in the church or not. If it seems to you that these are just some vain and unnecessary actions, then, most likely, you do not understand the meaning of what is happening during the service, why it exists at all, why it is such and not different, why is there an iconostasis, paintings on the walls, why does the choir sing, etc. To understand all this, one must either first fall in love with service and then study it, or vice versa - first study it, and in the process of studying – get to love it.
Now there is a lot of literature dedicated to Orthodox service. I advise you to get to know it, and then you will either first learn and then fall in love with the service, or, conversely, first fall in love with it, and then you will learn.
Question: Your Eminence, in almost every program you talk about the need for vaccination. But even before the start of the mass vaccination campaign, such famous people as Nikita Mikhalkov, Victoria Bonya and many others intimidated a huge part of the population. Thus, these people, albeit indirectly, are guilty of the death of people from the coronavirus. Why didn't anyone hold them accountable for spreading false information?
Metropolitan Hilarion: I cannot say anything about Victoria Bon, I am not familiar with her statements. As for Nikita Mikhalkov, in April of this year he got vaccinated and told the media about it, so this fact is widely known.
And the fact that a lot of false information about vaccinations and the coronavirus is spreading is, of course, a very sad phenomenon of our time. I hope that those who spread false information will be punished accordingly.
Question: Your Eminence, I carefully watch your programs and note for myself how you calmly and reasonably answer the difficult and sometimes rather harsh questions of the viewers. This is the style of behavior I try to adhere to when communicating with colleagues at work, almost all of whom are atheists. I do not hide the fact that I am a believer, there are icons on my desktop, and in communication or correspondence I can quote the Gospel and mention the Lord. The question is: is it appropriate in a secular atheist society?
Metropolitan Hilarion: I think that our society will form in accordance with how we ourselves create it. If we want it to be secular and atheistic, let's hide our icons, crosses, hide ourselves in burrows and sit as we sat during the Soviet era, when the Church was officially allowed, but in fact was banned. Our society now is not secular and not atheistic, but, as they say now, multipolar, tolerant and democratic. This means that each person can not only have some kind of beliefs, but also has the right to openly profess them. Remember the words of Christ: "everyone who confesses Me before men, I will also confess before My Father in Heaven; but whoever denies Me before men, him I will also deny before My Father in Heaven "(Matthew 10.32). What is Christ talking about here? That we are called to confess Him not only in our hearts, in our rooms or cells, having locked the door with a key, but also in public space, in communication with other people. There is absolutely no need to be afraid of this.
You don't need, of course, to impose your faith on anyone, to be intrusive, persistent. If you feel that a person does not want to listen to you, then do not talk to him about religious topics, but you should not remove icons from the table just because someone might not like it.
Question: Tell me, please, can I be admitted to receive Communion if I live in a civil marriage and am not married?
Metropolitan Hilarion: It depends on what you mean by civil marriage. Now the expression "civil marriage" is used in two senses. If we are talking about a marriage that is registered in the registry office, but for some reason (for example, because the husband is not a believer), you cannot get married in church, then there are no obstacles for you to receive Communion. If a civil marriage means unregistered cohabitation (and in our time, for some reason, this expression is often used precisely in relation to unregistered cohabitation), then you should not be admitted to receive Communion until you register your marriage.
The Orthodox Church considers a marriage that is consecrated with the sacrament of a matrimony to be a full-fledged marriage. But there are situations when such a marriage cannot be consecrated with the sacrament of a matrimony, for example, if one of the parties to the marriage does not belong to the Orthodox faith. In this case, the rule formulated by the Apostle Paul is in effect: "an unbelieving husband is sanctified by a believing wife, and an unbelieving wife is sanctified by a believing husband" (1 Cor. 7.14).
With this quote from the Apostle Paul, I would like to end our today's broadcast.
Take care of yourself, take care of your loved ones and may the Lord protect you all.
DECR Communication Service