The site uses cookies to help show you the most up-to-date information. By continuing to use the site, you consent to the use of your Metadata and cookies. Cookie policy
Israeli President Invites Representatives of the Country's Religious Communities to Discuss the Problems of the Pandemic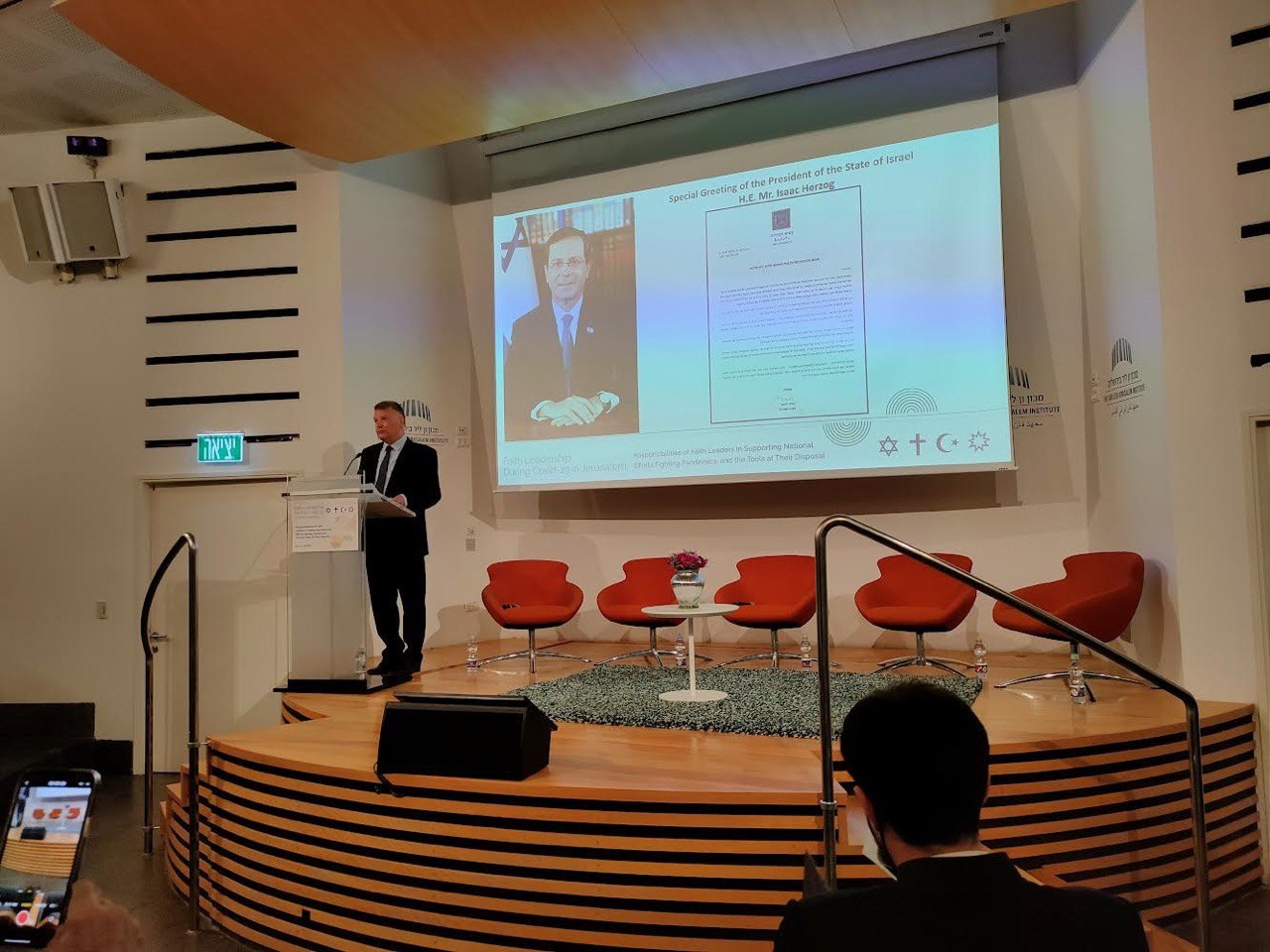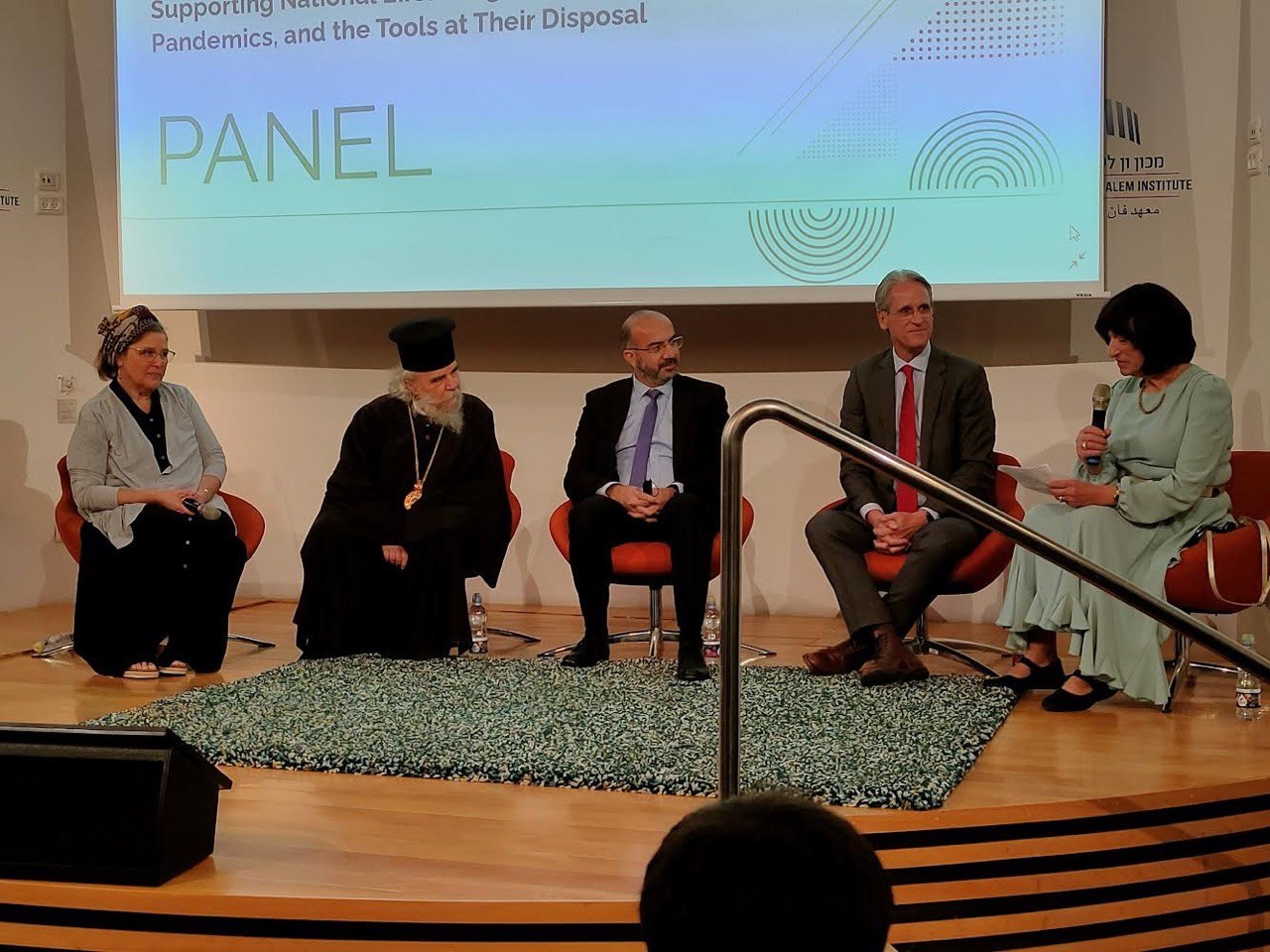 A symposium on religious leaders during the COVID-19 pandemic was held on 11th November 2021 at the Van Leer Jerusalem Institute at the initiative and with the support of the president of Israel Isaac Herzog.

Coming to the symposium at the invitation of the head of state were representatives of the Christian, Muslim and Jewish religious communities of the Holy Land. The Greek Orthodox Church of Jerusalem was represented by the secretary general of the Patriarchate of Jerusalem the archbishop of Constantina Aristarchos with the blessing of His Beatitude Patriarch Theophilos.

The Russian Spiritual Mission in Jerusalem, with the blessing of its head archimandrite Alexander (Yelisov), was represented by its staff members hegumen Nikon (Golovko) and hieromonk Afanasy (Bukin).

The participants listened to speeches by the Israeli president Isaac Herzog, the mayor of Jerusalem Moshe Lion and the country's religious leaders and secular specialists in the field of medicine. The forum was broadcast online.