The site uses cookies to help show you the most up-to-date information. By continuing to use the site, you consent to the use of your Metadata and cookies. Cookie policy
The Moscow Synodal Choir gives a concert as part of the Patriarchal International Festival of Church Music 'The Light of Christ'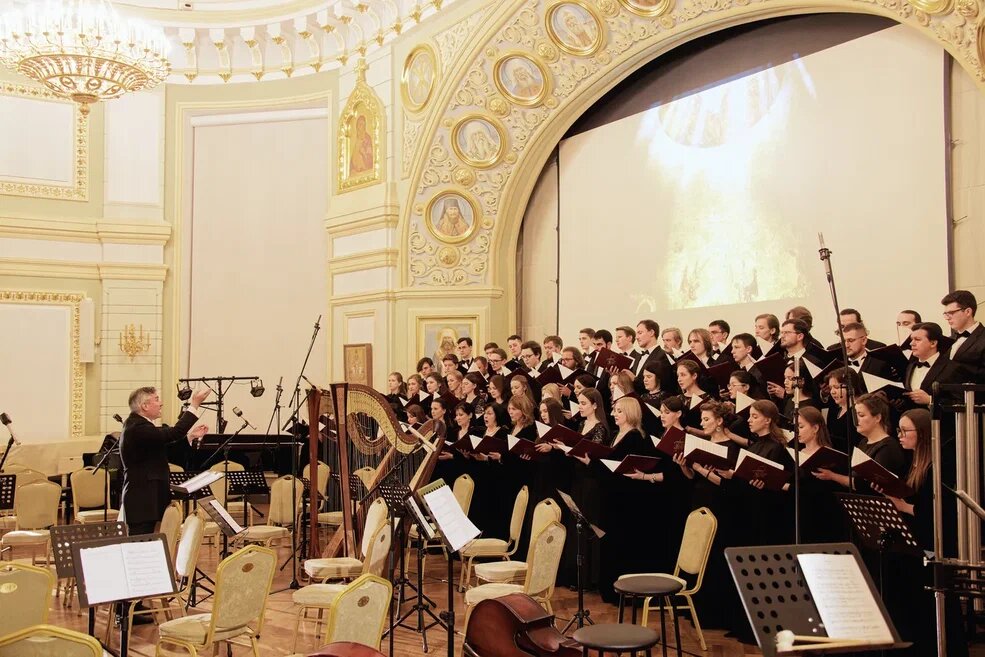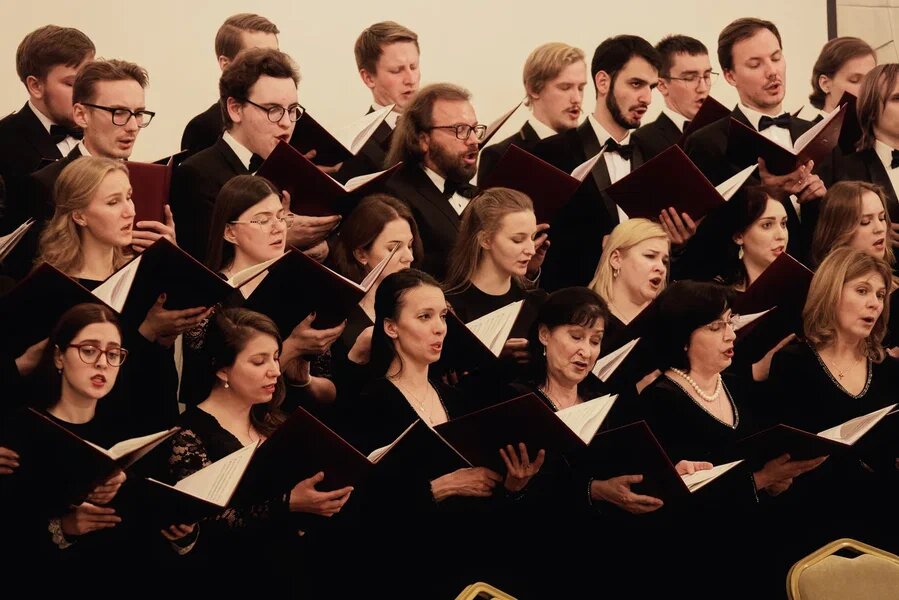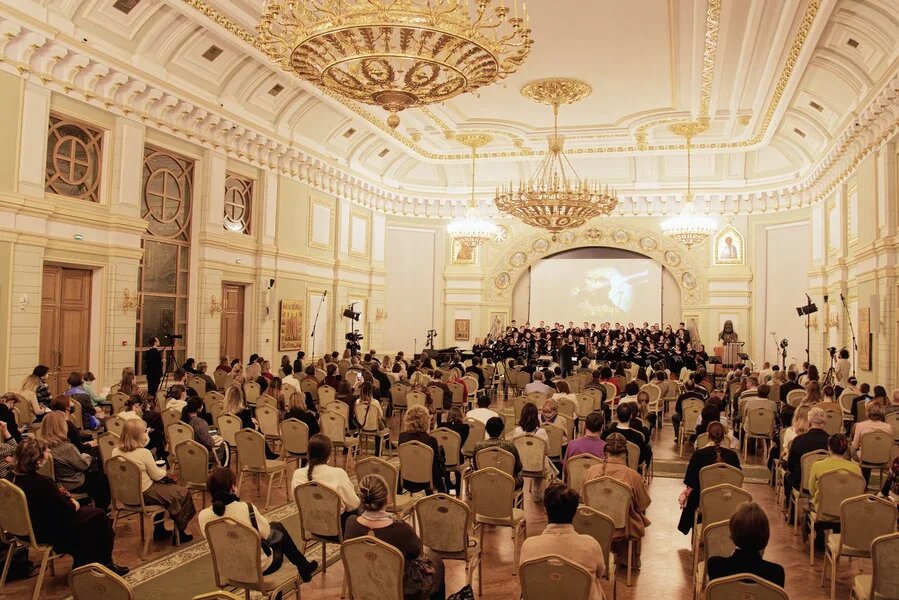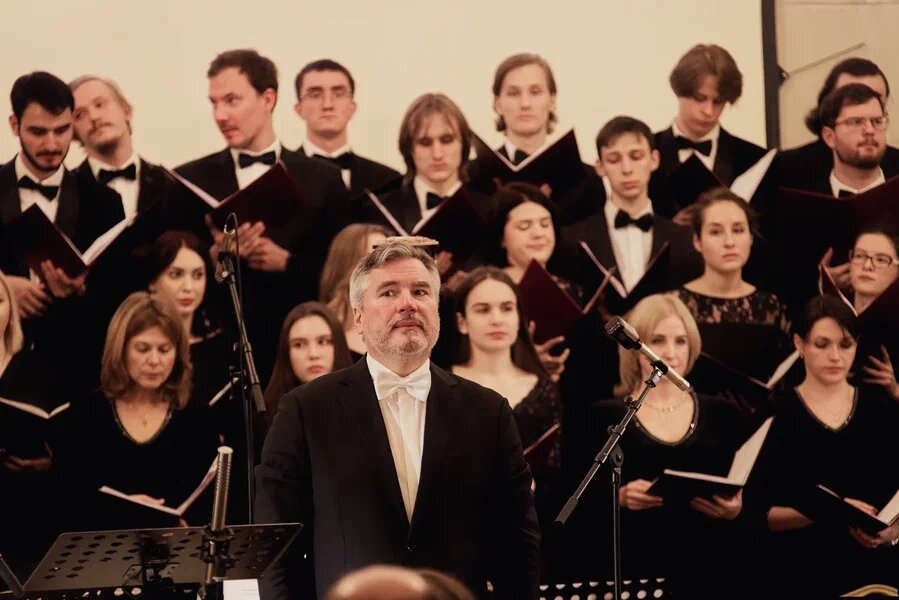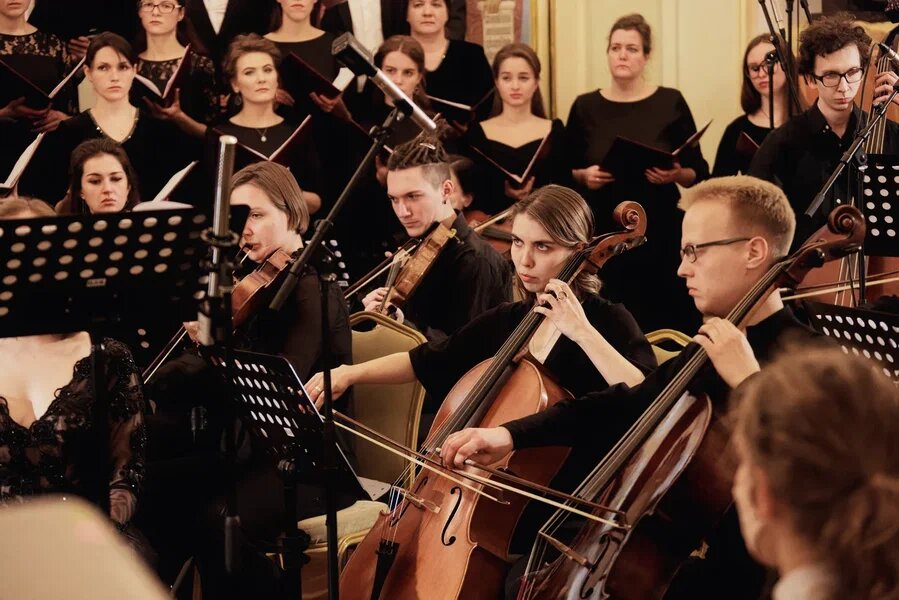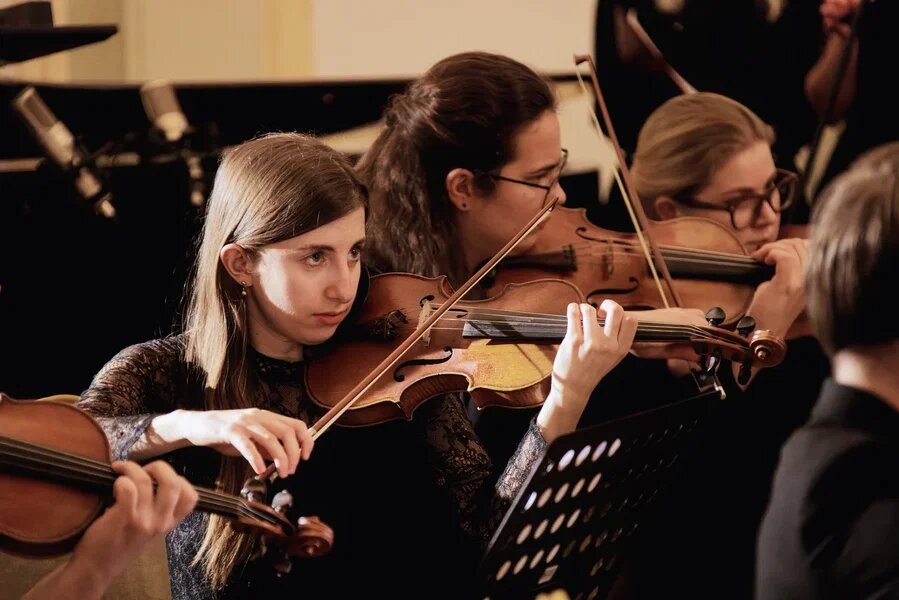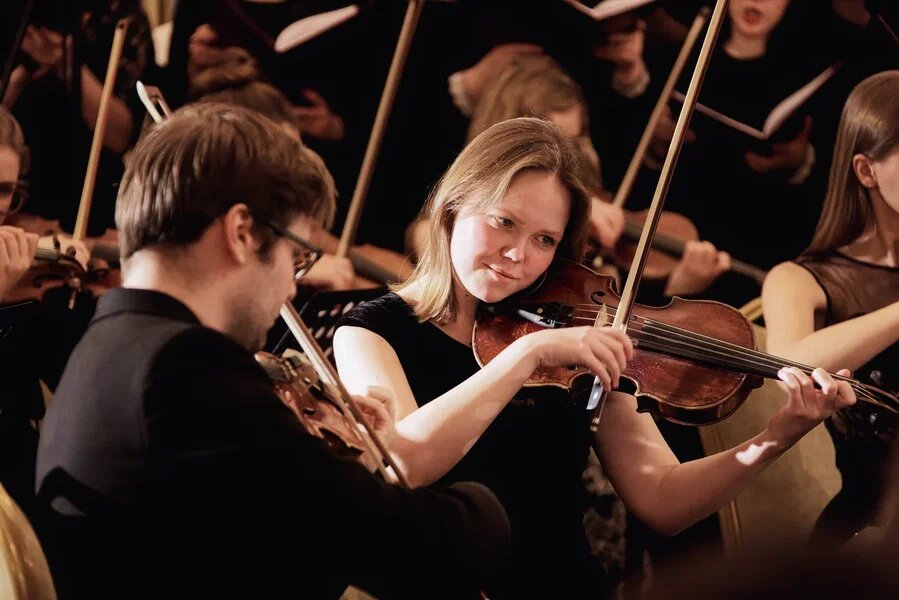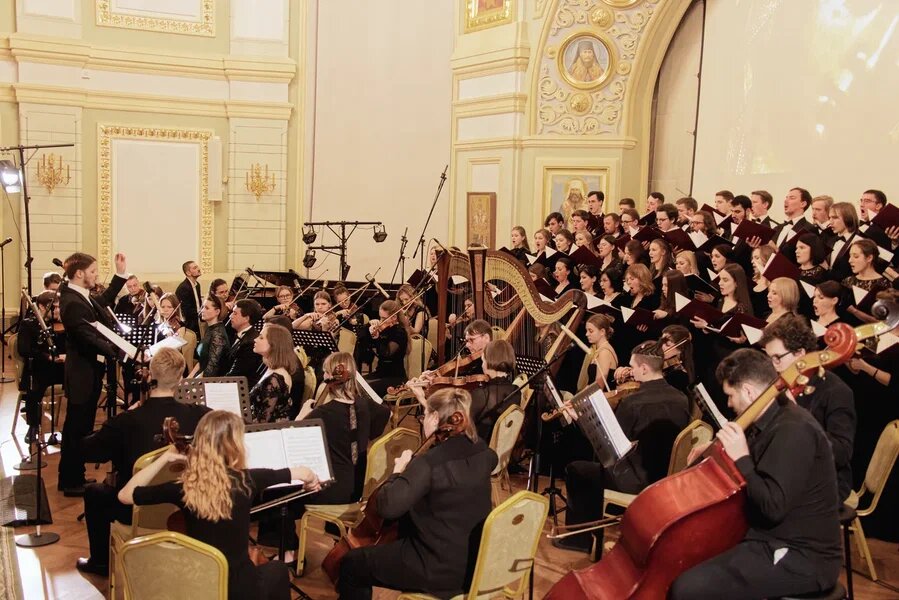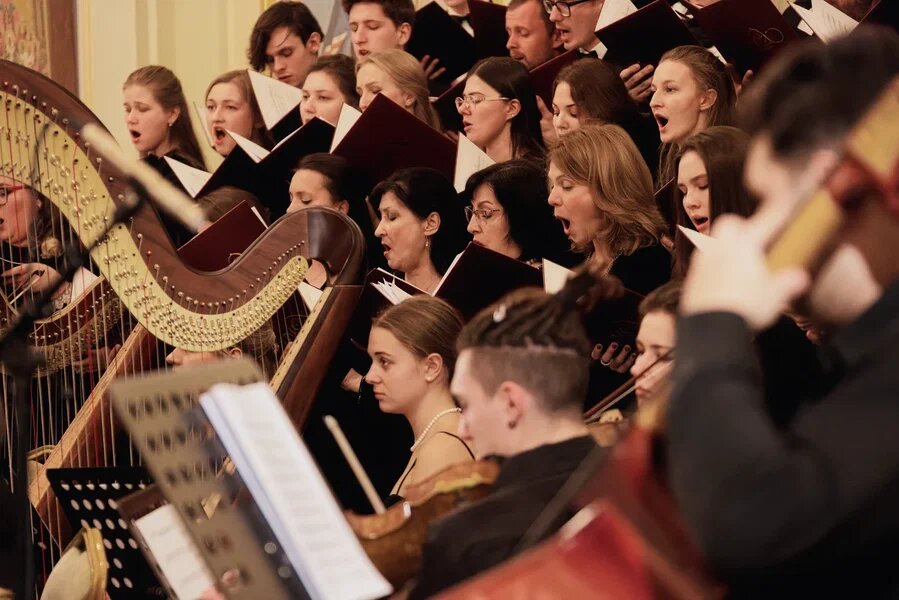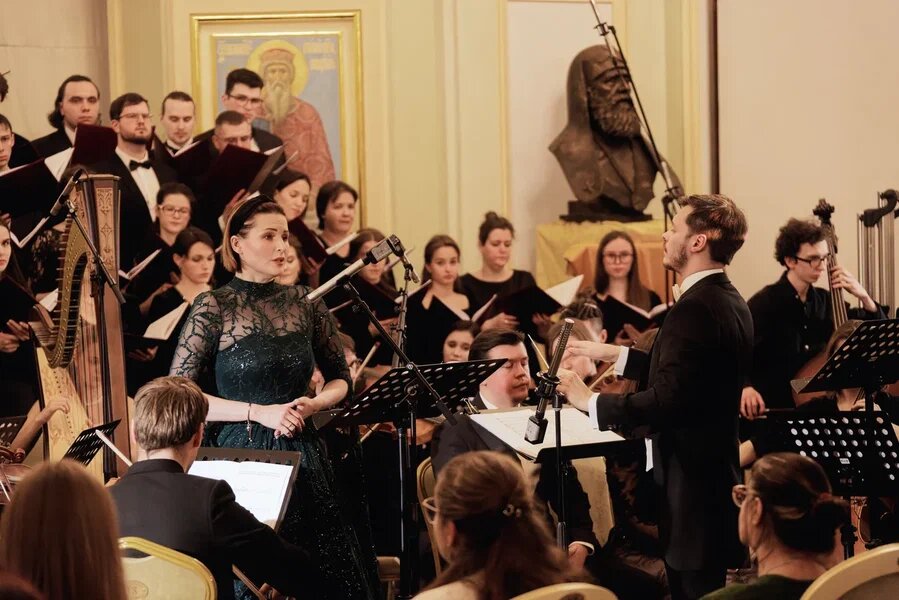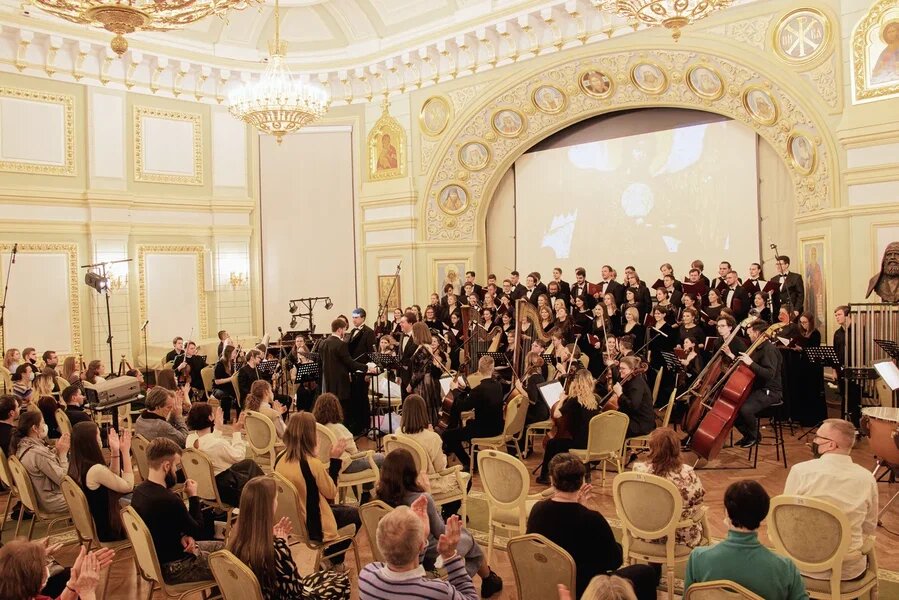 With a blessing of His Holiness Kirill, Patriarch of Moscow and All Russia, the annual Light of Christ Patriarchal International Festival of Church Music has been held since 2021. The musical event is held with the support of the Presidential Foundation for Cultural Initiatives in implementing projects in the sphere of culture, art and creative industries and the Russian Federation Ministry of Culture. The Moscow Synodal Choir in one of the participants in this festival.

The festival is co-organized by the Russian Culture Foundation, the Patriarchal Church-Society Council for developing Russian church music and the Academy of Choral Culture Foundation.
On November 9, the Moscow Synodal Choir and the Voce Anima Orchestra gave a concert as part of the festival. The conductors were Russia's Honoured Artist Alexy Puzakov and Mikhail Kotelnikov.
The musical event was held in one of the best concert halls in today's Moscow - the Council Chamber, a historical building of the Moscow Diocesan House.
In the first part of the concert, the choir performed compositions by eminent musicians who maintain close cooperation with the Moscow Synodal Choir and entrust the choir with performing their best works and premiere compositions, namely, Metropolitan Hilarion (Alfeyev), Andrey Mikita, and Anton Viskov. The listeners heard His Eminence Hilarion's compositions "Praise the Name of the Lord", "Great Doxology", "In Thy Kingdom", "To Thee we sing"; Andrey Mikita's hymn "The Master's Pilgrimage", Anton Viskov's "Lord, have mercy" and "The Most Holy Theotokos". Soloists: Alena Kuznechikova, Anastasia Zubkova and Anastasia Artamonova.
In the second part of the musical evening, the unique cantata by young composer Mikhail Kotelnikov "Octoich" composed for soloists, a mixed choir, an orchestra and drums was performed. It was composed in 2021. It is intended to be of eight parts according to the number of tones in the conventional system of church octoich singing. The idea to compose such a cantata came to the author at the time of the 250th anniversary of the first Church Slavonic edition of Octoich, which came out in Moscow in 1772. Soloists: Anna Polovinkina, Polina Andeyeva, Ilya Khardikov and Daniil Semenov.
Moscow Synodal Choir
DECR Communication Service