The site uses cookies to help show you the most up-to-date information. By continuing to use the site, you consent to the use of your Metadata and cookies. Cookie policy
Metropolitan Hilarion: Liberal human rights activists reject a fundamental human right - the right to be born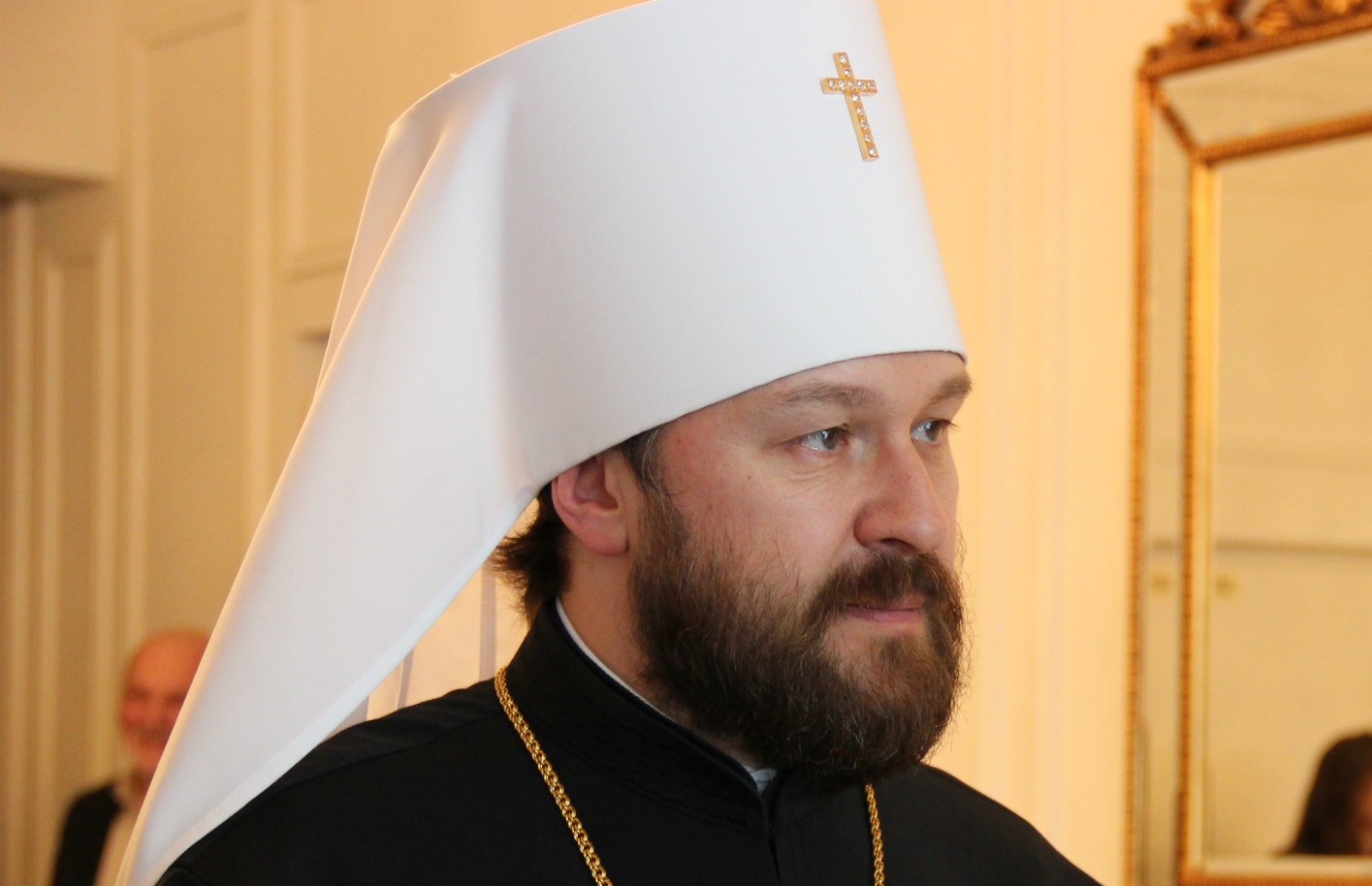 The United States Department of Justice requires the state of Texas to repeal the so-called "Texas Heartbeat Act," according to which, abortion is prohibited beginning from the time when the baby's heartbeat is heard.

It is perplexing that the initiative to repeal this act comes from the administration of Joe Biden, who, positioning himself as a Roman Catholic, at the same time contradicts the very position of the Roman Catholic Church against abortions. Commenting on this situation at the request of"The Church and the World" host Yekaterina Gracheva, Metropolitan Hilarion of Volokolamsk, chairman of the Moscow Patriarchate's Department for External Church Relations, said: "Each time when Biden is spoken of as a Roman Catholic, I wonder what in fact Joe Biden's catholicity is like and about. The Roman Catholic Church is against abortions, whereas Mr. Biden supports them. Does he act as a Catholic believer or as the President of the United States? Is he guided by his conscience or by current political conjuncture? A man cannot claim to be a Catholic while breaking the fundamental norms of Christian morality and calling others for doing the same."
Stating that both the Orthodox and Catholics alike are against abortion, the Metropolitan pointed out that "if in one of the U.S. states there still exists a law protecting at least in some way the rights of unborn children, the Catholic Church as well as the Orthodox Church cannot but welcome this law."
However, noted Metropolitan Hilarion, the U.S. administration is trying now to bring all the states under the single standard that focuses on liberal norms. "According to liberal norms, the life of the unborn baby is worth nothing and needs no protection, but the preservation of the rights of women is what matters. In other words, the woman has the right to dispose of her own body and take decision on the abortion, and no one should prevent her from doing so."
Lawmaking of Western countries is actually moving in this direction, asserted the DECR chairman."The Catholic Church in the West, the United States including, as well as the Orthodox Church and many Protestants stand up for unborn babies, saying that abortion is murder, that every human being, including the one yet to be born, has a fundamental right – the right to life," underscored Metropolitan Hilarion of Volokolamsk.
He noted with regret that contemporary human rights activists often forget about this: "They struggle for any kind of rights: for instance, the right of a homosexual couple to adopt a child, or the right of parents to have a gender reassignment surgery for their underage child. These all are considered human rights. But the fact that every unborn human being has the right to birth and life is forgotten; this fundamental human right is denied."
DECR Communication Service