The site uses cookies to help show you the most up-to-date information. By continuing to use the site, you consent to the use of your Metadata and cookies. Cookie policy
DECR Secretary for Inter-Christian Relations met with seminarians from Sudan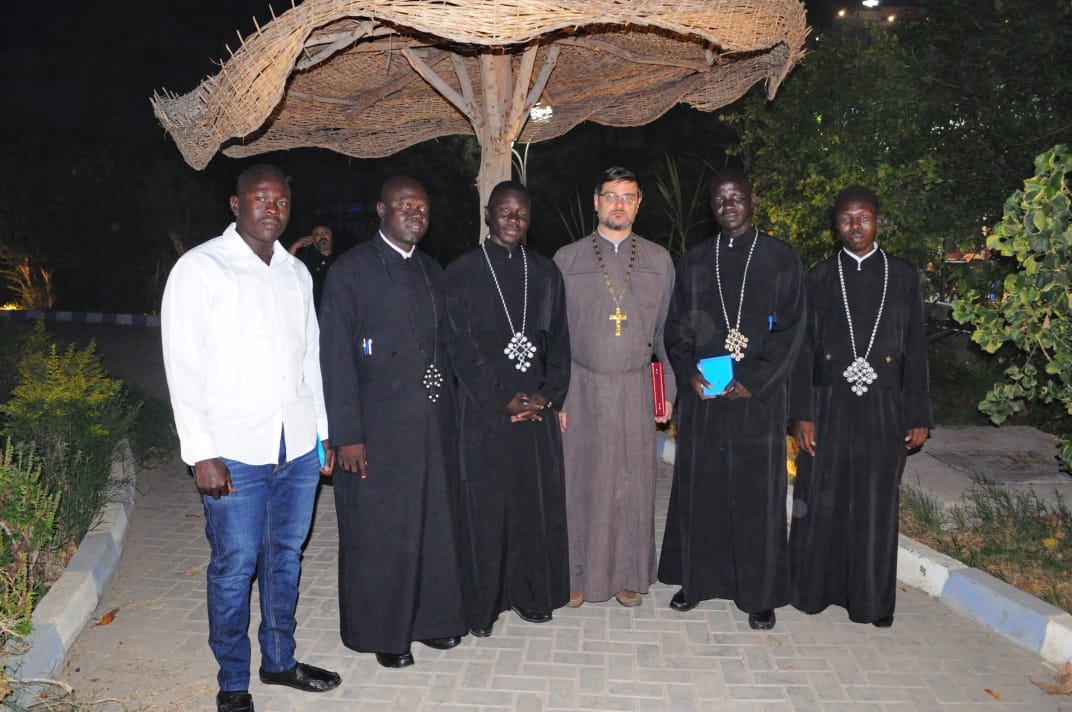 On October 16th, 2021, Hieromonk Stefan (Igumnov), Secretary for Inter-Christian Affairs of the Moscow Patriarchate's Department for External Church Relations, met in Egypt with Sudanese Christians completing their studies at the Coptic Seminary of Al-Muharraq, province Assiut. All seminarians are fr om South Kordofan, a province on the border of Northern and Southern Sudan, and belong to the local indigenous Nuba people, also called "the mountain Nubians".
The situation of Christians in Sudan was discussed at the meeting. The future pastors noted the great changes that have taken place in the life of the country in recent years, an indicator of which is the unique law on religious freedom for the Muslim state.
The participants of the meeting recalled that Sudan has ancient Christian roots. The Gospel of Christ reached its limits in the first century. Then, for centuries, there were several Christian states on the territory of modern Sudan and the Nubian Church, famous in history, which was in canonical communion with the Coptic Patriarchate of Alexandria. Being themselves hereditary Christians belonging to the Coptic Church, the seminarians told that today there are two Coptic dioceses in Sudan, as well as the diocese of the Ethiopian Church. Other Christian denominations are also represented there.
The Sudanese seminarians told Hieromonk Stefan about interreligious relations in Sudan, as well as about the peculiarities of pastoral and missionary work in this country. The seminarians noted that Christians in Sudan are very interested in the Russian Orthodox Church, which is considered one of the most authoritative in the world. They also heard about the unprecedented spiritual revival that has taken place in Russia over the past decades. Hieromonk Stefan told the future Sudanese pastors about the current work of the Russian Orthodox Church in the Africa, including the field of support for brothers and sisters suffering persecution in a number of countries of the continent.
Sudanese seminarians are full of enthusiasm and wish to become priests, knowing that their ministry is in demand in their homeland, wh ere numerous and well-established communities of their fellow Coptic Christians are waiting for them. Father Stefan wished them success in their future pastoral labors and invited them to visit Russia as part of one of the delegations of the Coptic Church.
DECR Communication Service